Chicken and dumplings is a classic dish that we can't resist. Creamy chicken stew studded with vegetables topped with tender, fluffy dumplings, what's not to love? We cook the chicken and vegetables on the stovetop first to impart some browning and give the vegetables a jump start so that they come out tender. The dumplings are added 45 minutes before the chicken is done cooking so that they have plenty of time to steam. For a gluten-free version, follow the instructions for masa dumplings in our White Bean Chili recipe.
Chicken and Dumplings
Please always check your food to ensure your food has been cooked to safe serving temperatures. Please see our guide
here
for recommended FDA Time & Temperatures.
Servings: 4
Difficulty: 2 hours and 45 minutes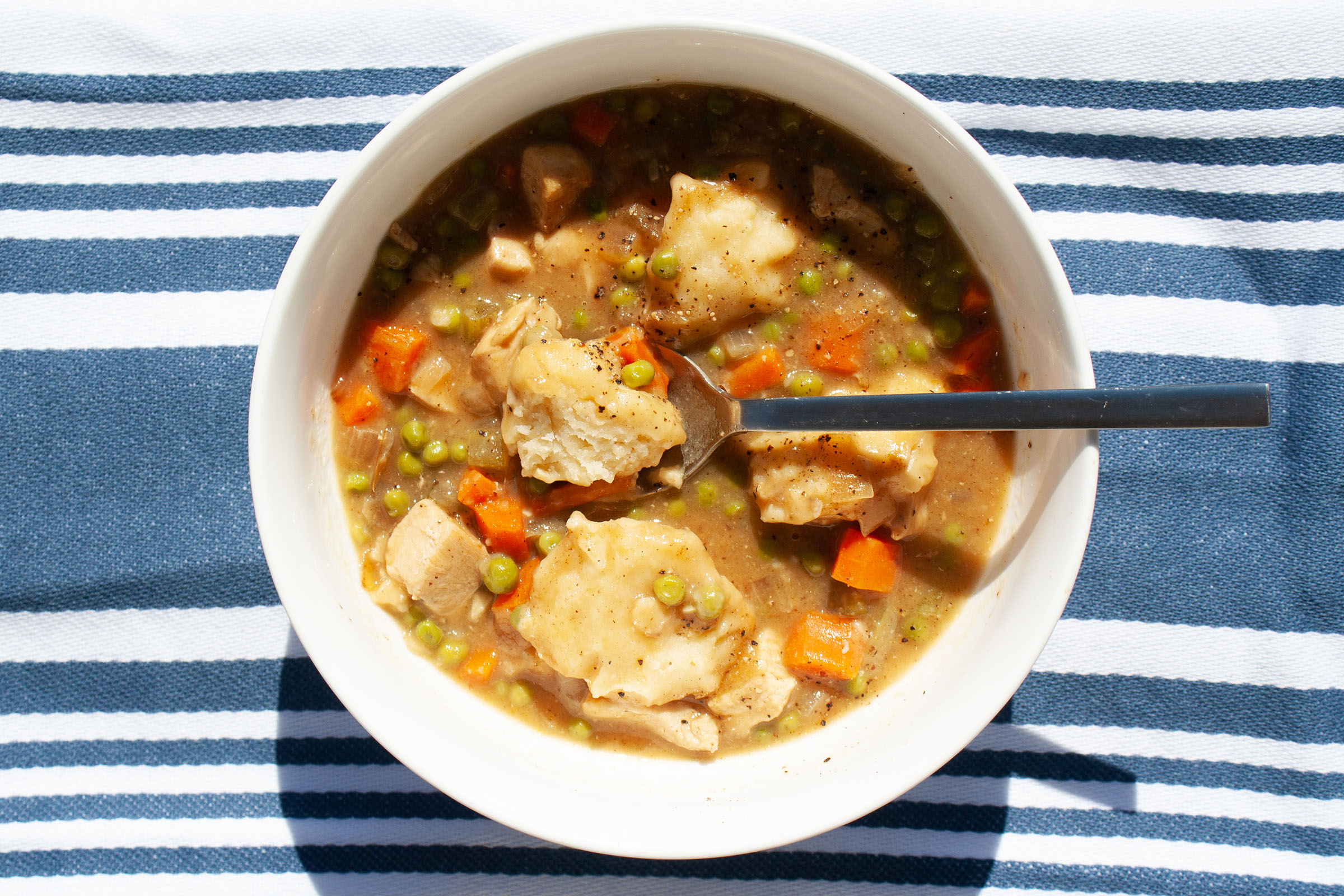 Ingredients
Stew Ingredients
7 oz chicken breast, cut into bite-sized pieces
1 piece celery, chopped
1 large carrot, chopped
1 small onion, chopped
2 cloves garlic, minced
1 tbsp unsalted butter
2 tbsp all purpose flour
¼ cup dry white wine
1 ¾ cups chicken broth
¾ cup frozen peas
Dumpling Ingredients
½ cup all purpose flour
½ tsp baking powder
¼ cup milk, any percentage
1 tbsp unsalted butter, melted
Directions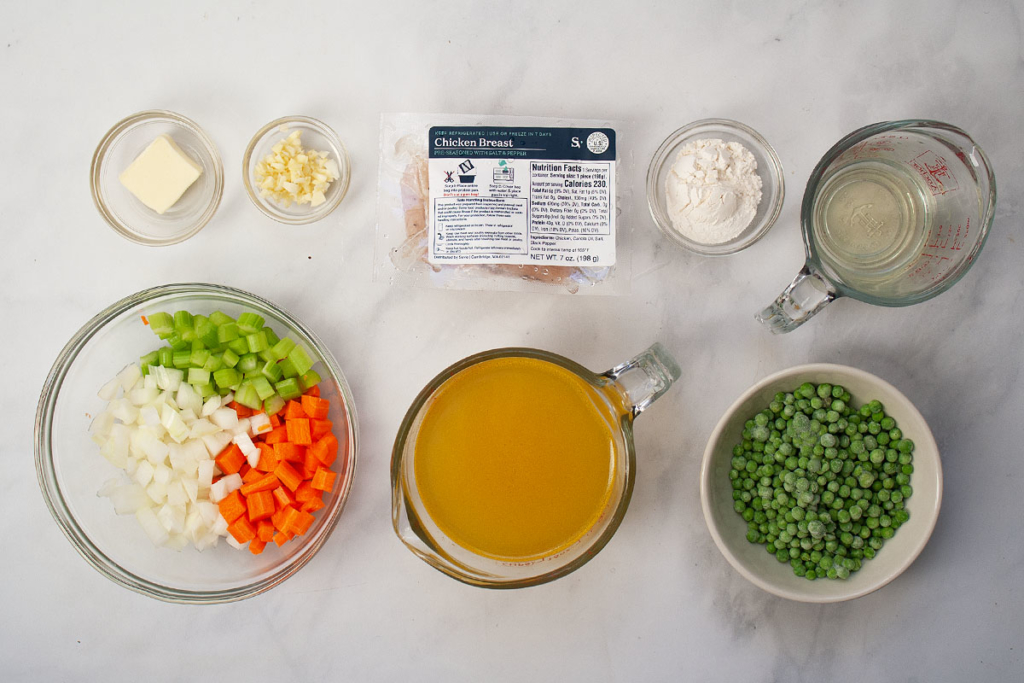 1) Heat 2 tsp vegetable oil in a large skillet over medium-high heat until shimmering.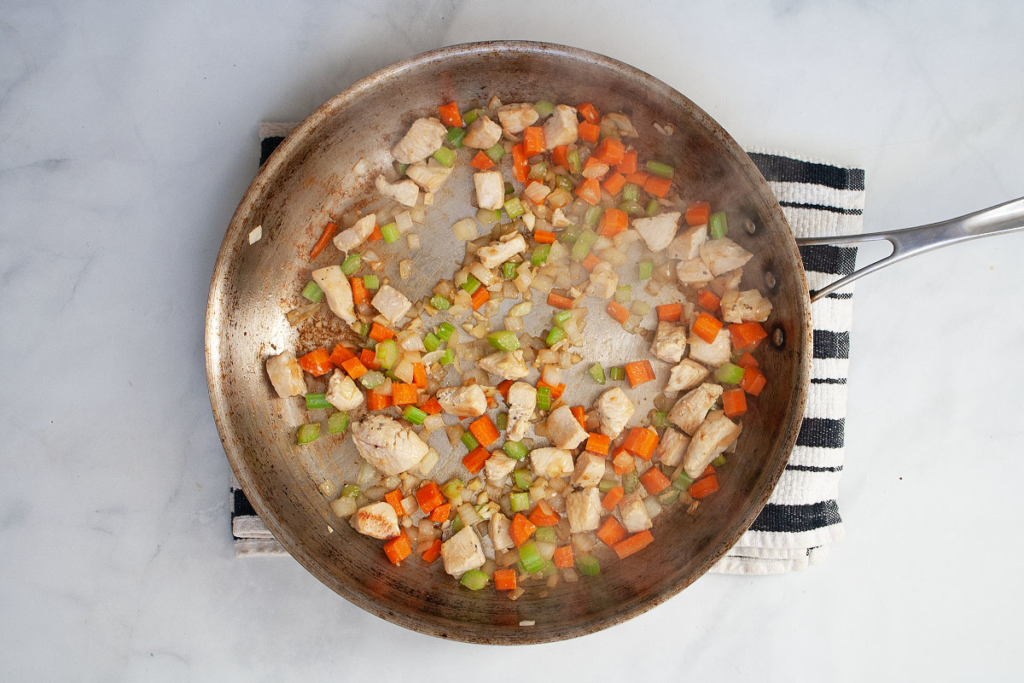 2) Add the  chicken, celery, carrot, onion, garlic, and ½ tsp salt and cook for 3-5 minutes until chicken is browned. Transfer mixture to a Suvie pan.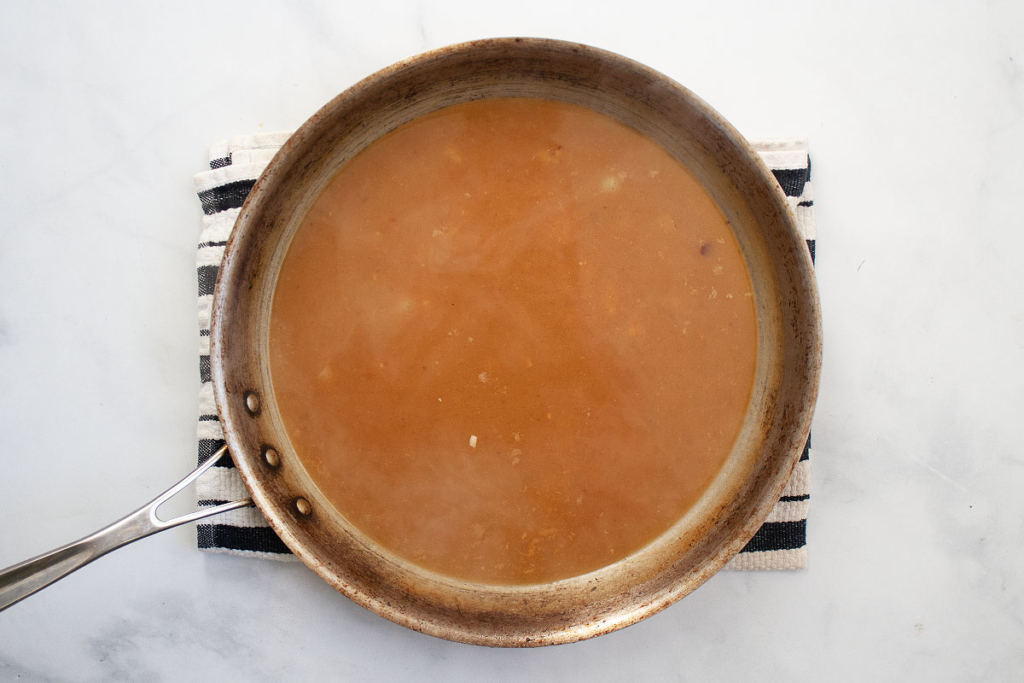 3) Melt butter in empty skillet over medium-high heat. Sprinkle in flour and cook for 1 minute, stirring constantly. Slowly whisk in wine followed by chicken broth. Bring to a simmer and cook until slightly thickened, about 5 minutes. Stir filling and peas into the chicken mixture.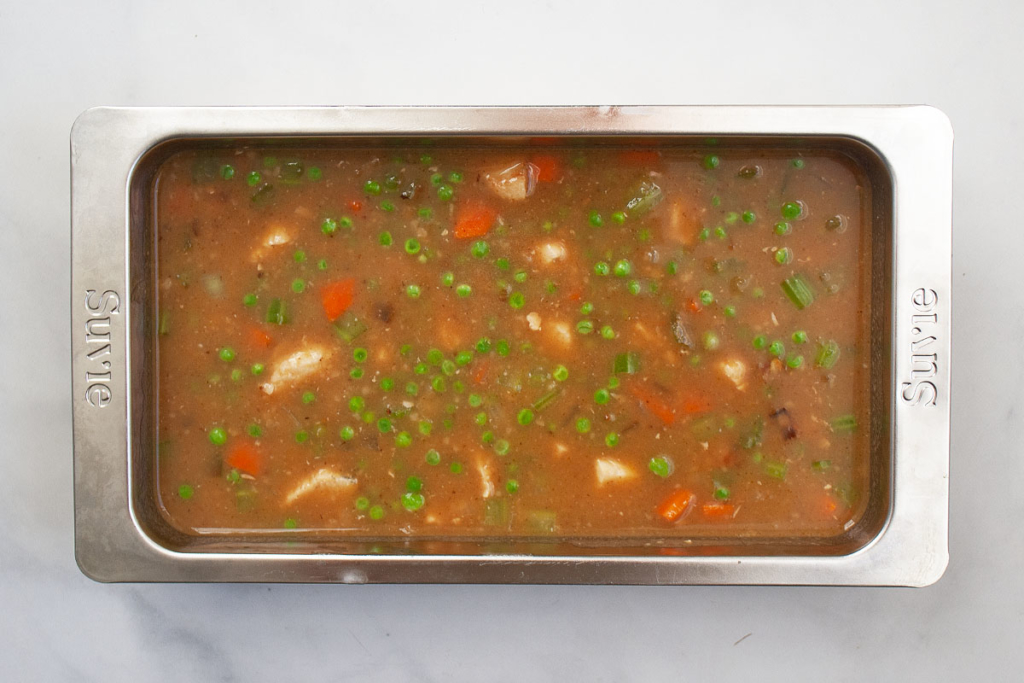 4) Insert pan into the bottom zone of Suvie, input settings, and cook now or schedule. Set a timer for 45 minutes and have ingredients for the dumplings ready.
Suvie Cook Settings
Bottom Zone: Slow Cook Low for 1 hour
5) Forty-five minutes before the stew is done cooking, whisk flour, baking powder, and ¼ tsp salt together in a medium bowl.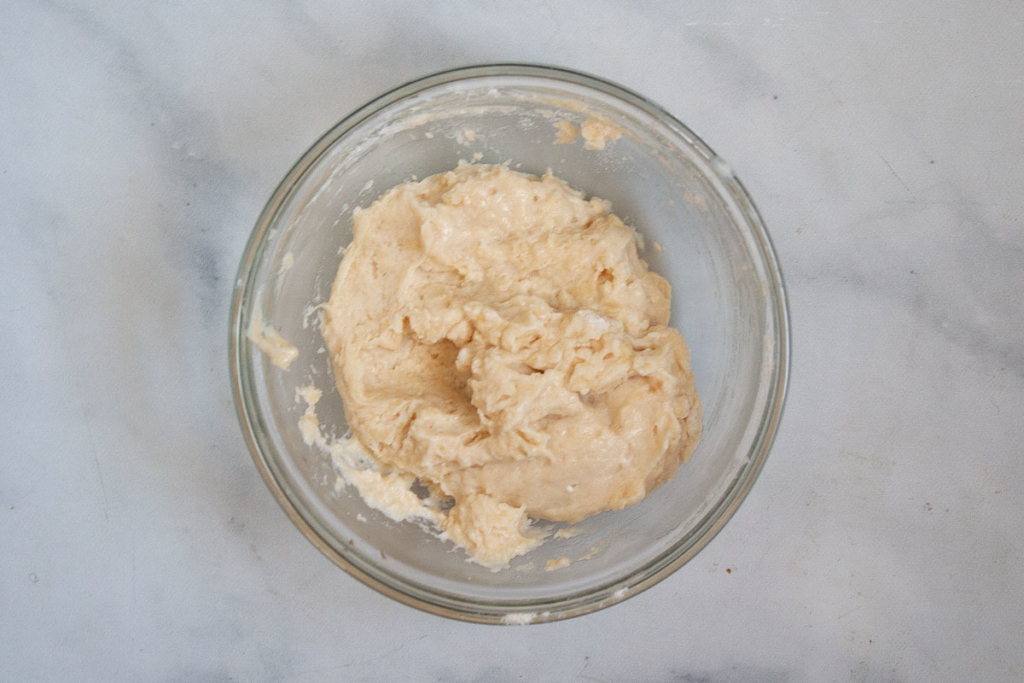 Add the milk and melted butter, stirring until just incorporated. Do not overmix.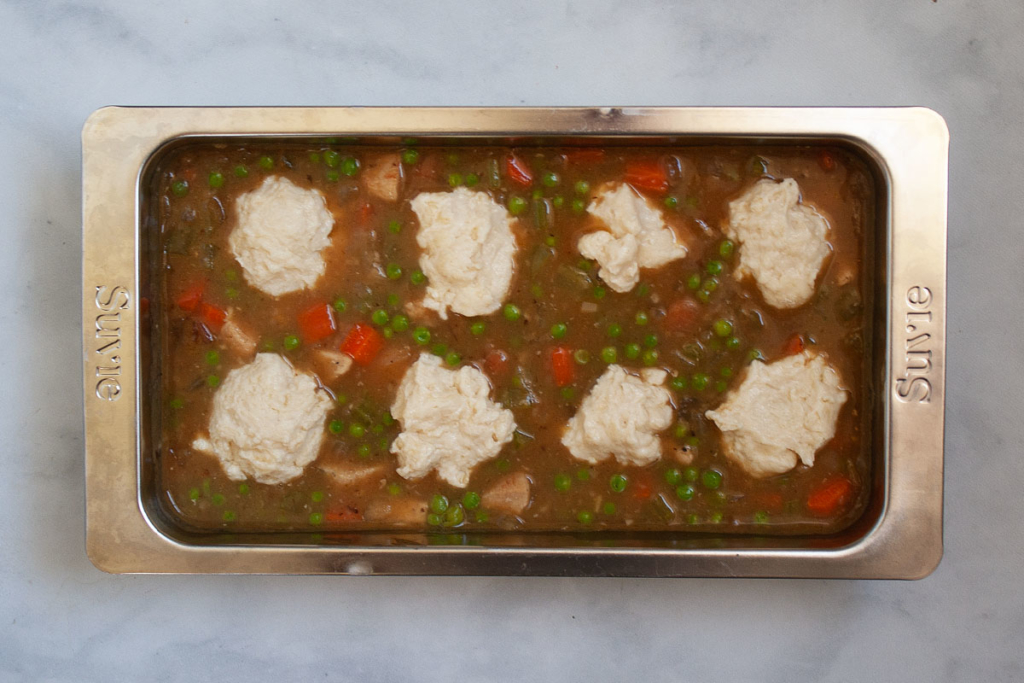 5) Immediately after mixing the dumplings, remove pan from Suvie. Scoop heaping tablespoons of dumplings on top of the stew and return pan to your Suvie.
6) After the cook, remove pans from Suvie. If dumplings need more time, return to Suvie and broil for 5-10 minutes, or until set. Season stew to taste with salt and pepper, and serve.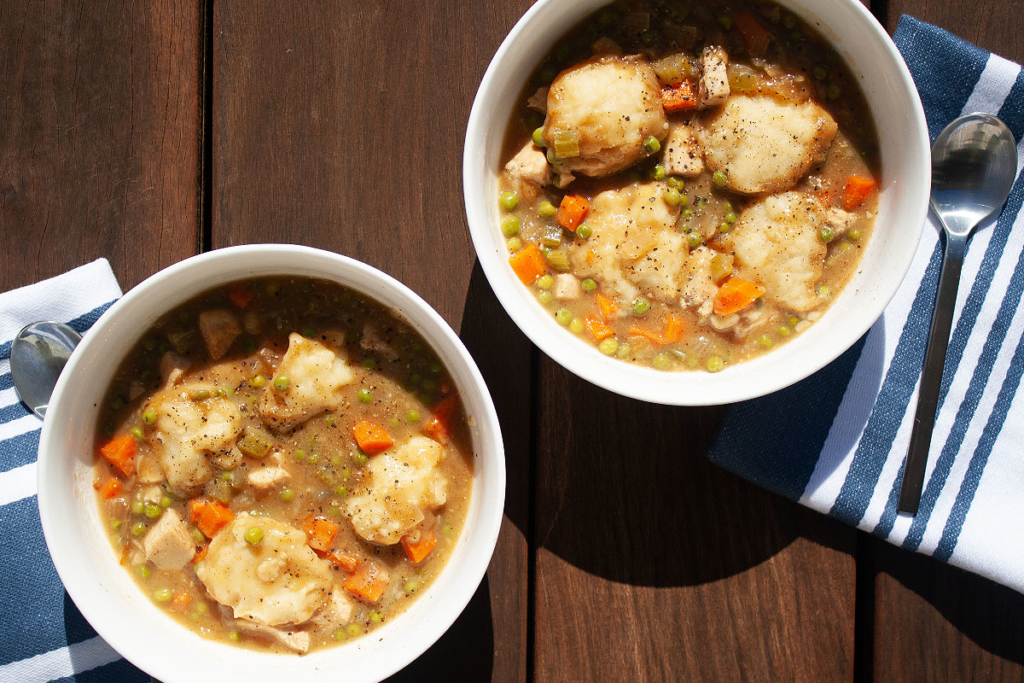 Note: If you would like to make this recipe in Suvie 1.0, insert pan into the top zones of Suvie, fill reservoir, and set to Slow Cook on Low for 1 hour.
Nutrition
Nutritional Information per serving (2 servings per recipe): Calories 520, Total Fat 17g, Total Carbohydrates 52g, Total Sodium 970mg, Total Protein 30g