We've taken chicken marsala and turned the traditional recipe on its head. Instead of cooking the chicken, mushrooms, and wine together in one pan we poach the chicken in marsala, chicken broth, and mushroom soaking liquid to impart it with flavor and ensure it is perfectly cooked. We slow cook the mushrooms in a second pan to keep them from absorbing too much wine and then stir them into the finished sauce. The sauce can either be finished on the stovetop or broiled in the Suvie; note that you may need to broil twice in order to adequately thicken the sauce.
Note: If you would like to schedule this cook but do not want to wait for the broiler to cool before refrigerating, saute the creminis, shallots, and olive oil in a medium skillet over medium heat until softened, about 6 minutes, instead of broiling in Step 2.
Chicken Marsala
Please always check your food to ensure your food has been cooked to safe serving temperatures. Please see our guide
here
for recommended FDA Time & Temperatures.
Servings: 2
Difficulty: 1 hours and 30 minutes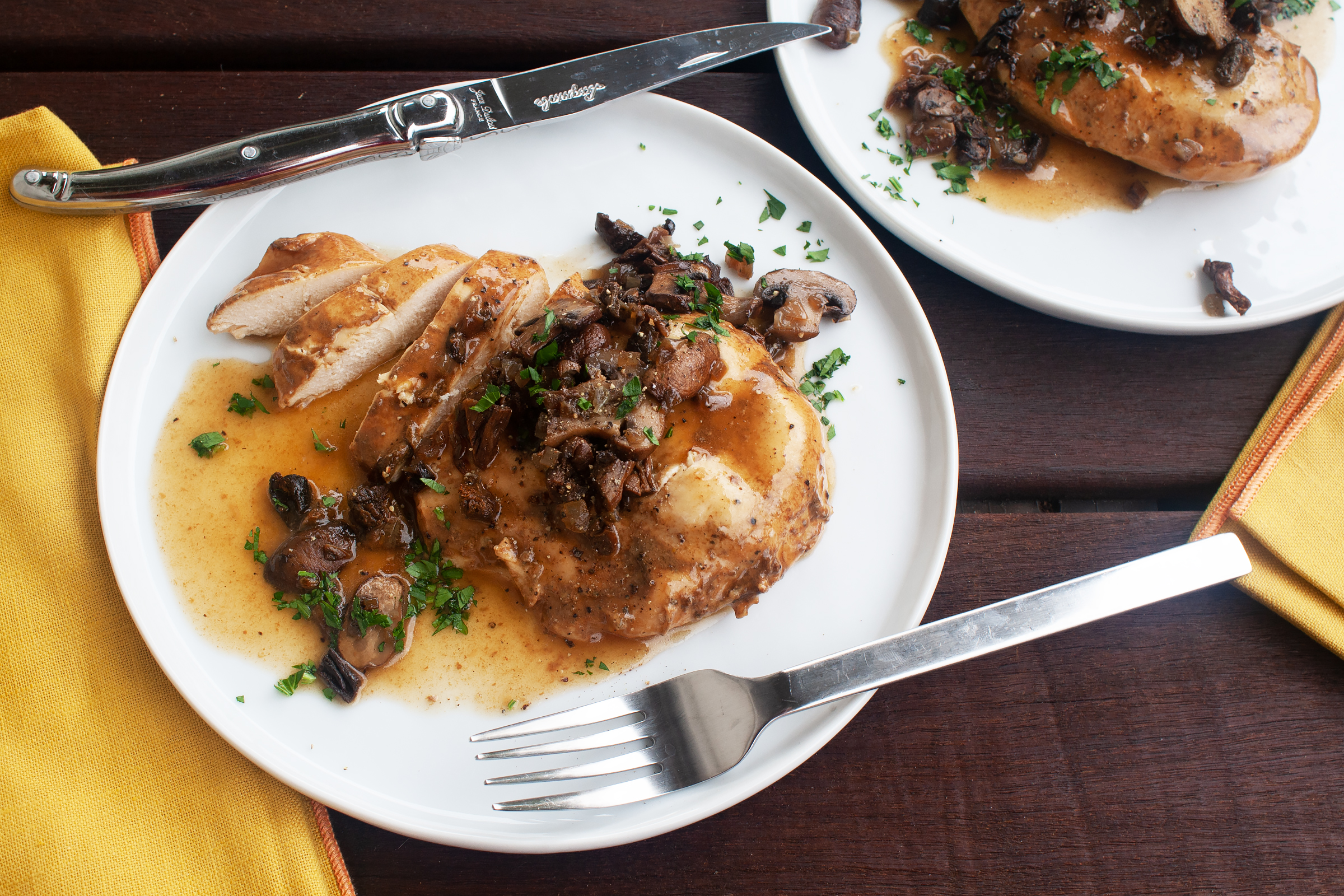 Ingredients
½ oz dried porcini mushrooms
5 oz cremini mushrooms, sliced
1 small shallot, finely chopped
1 tsp olive oil
14 oz boneless, skinless chicken breast, seasoned with salt and pepper
½ cup marsala wine
½ cup chicken broth
1 tbsp unsalted butter
1 ½ tbsp cornstarch
1 tbsp minced fresh parsley
Directions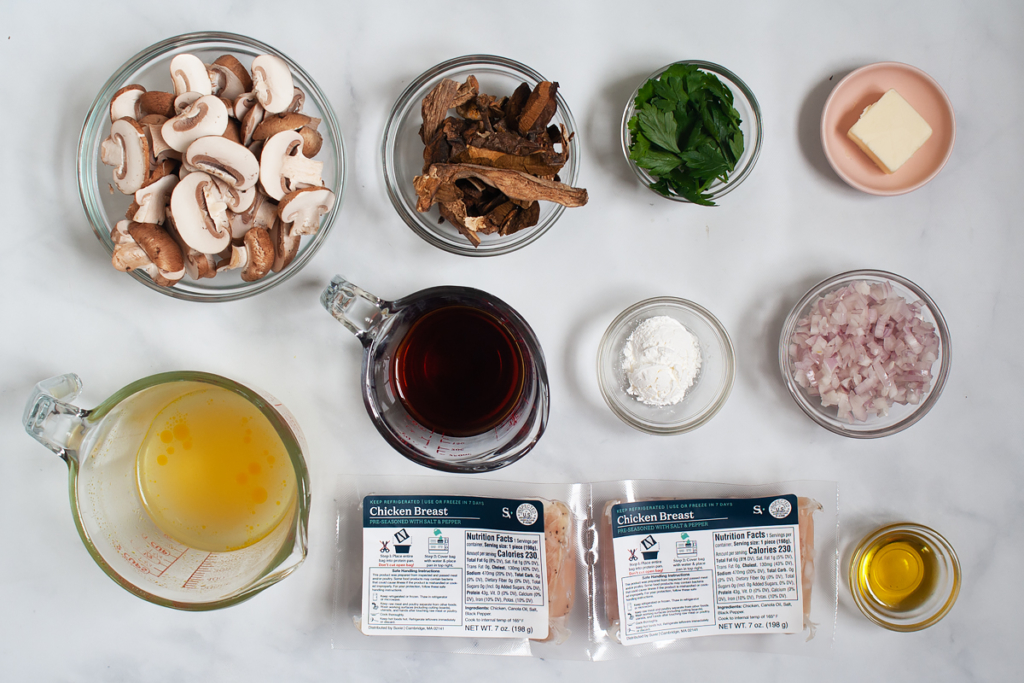 1) Place dried porcinis in a 2-cup measuring cup.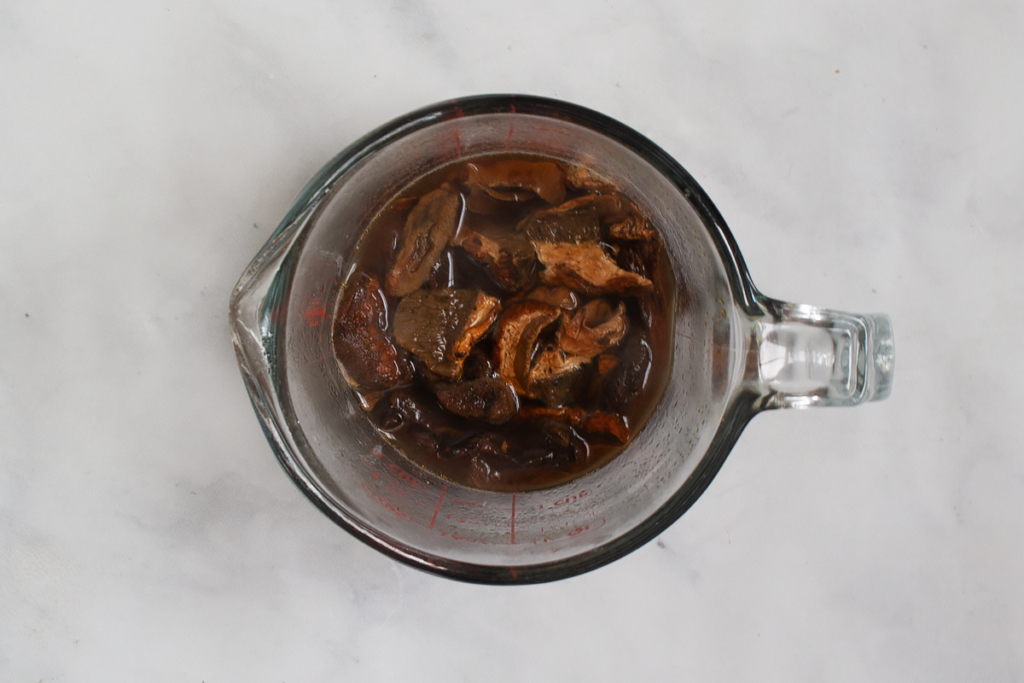 Pour ¾ cup boiling water over the mushrooms and let soak while preparing the other ingredients.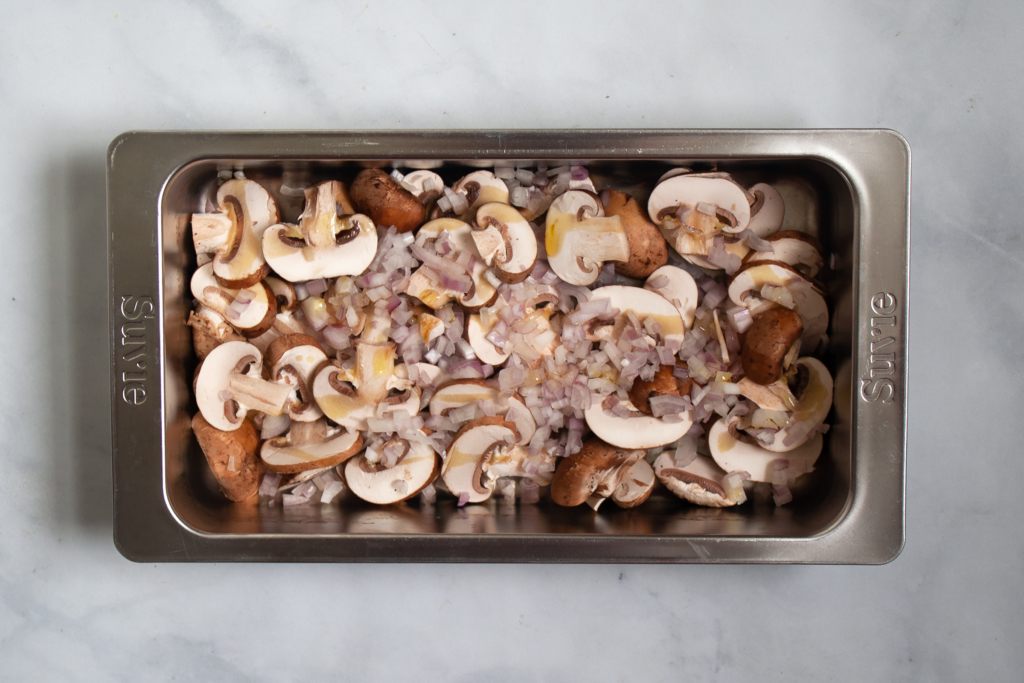 2) Stir together cremini mushrooms, shallot, and olive oil in a Suvie pan. Insert into your Suvie and broil for 10 minutes, stirring occasionally.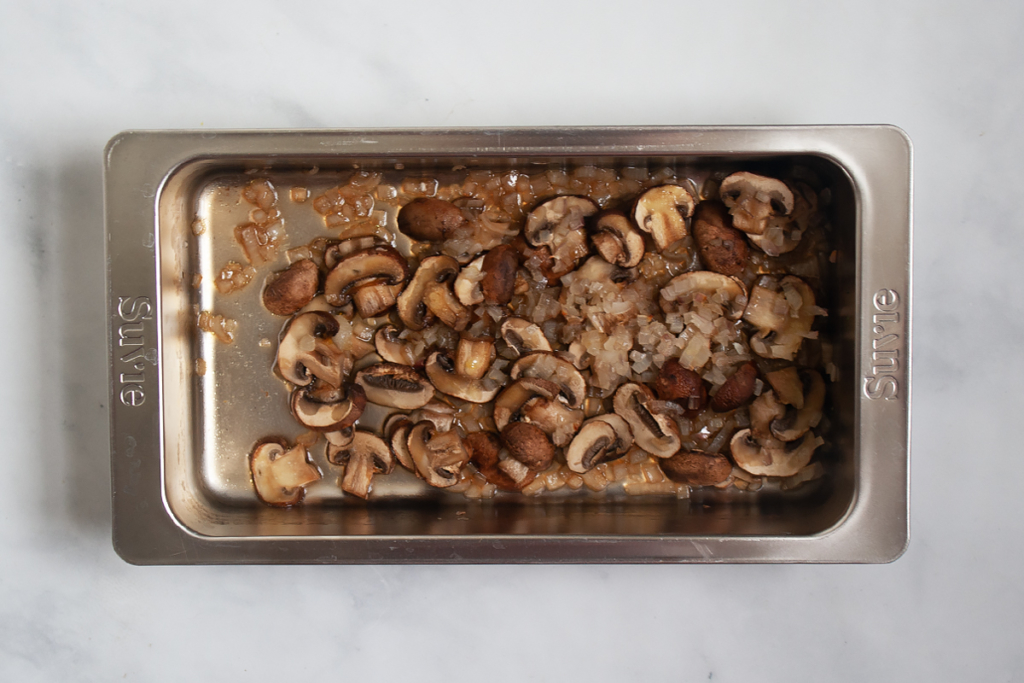 3) Place chicken breasts, marsala wine, and chicken broth in a separate Suvie pan.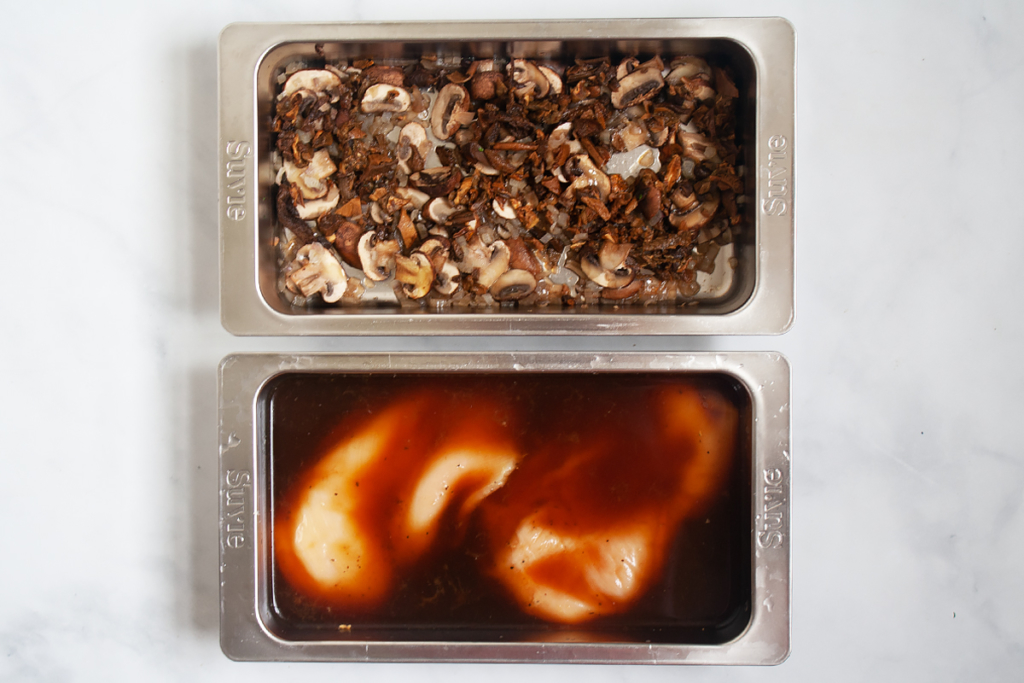 4) Transfer porcinis to a cutting board and pour the soaking liquid over the chicken. Roughly chop porcinis and add to the pan with cremini mushrooms. Insert pans into your Suvie, input settings, and cook now or schedule.
Suvie Cook Settings
Bottom Zone: Slow Cook Low for 60 minutes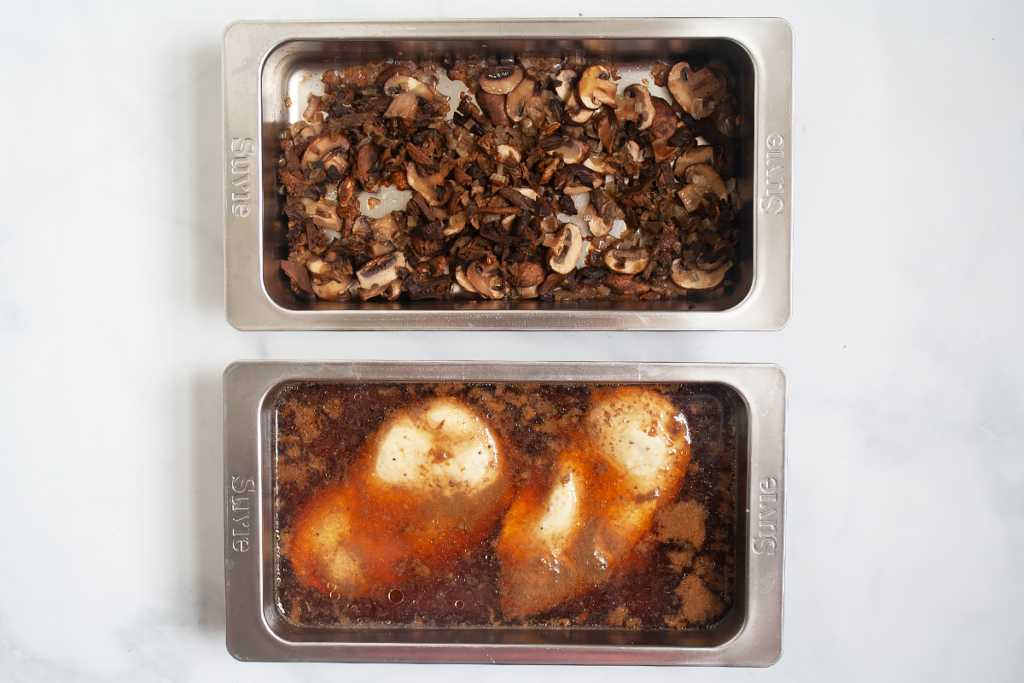 4) After the cook, remove chicken from pan and set aside. Whisk cornstarch into the chicken broth mixture.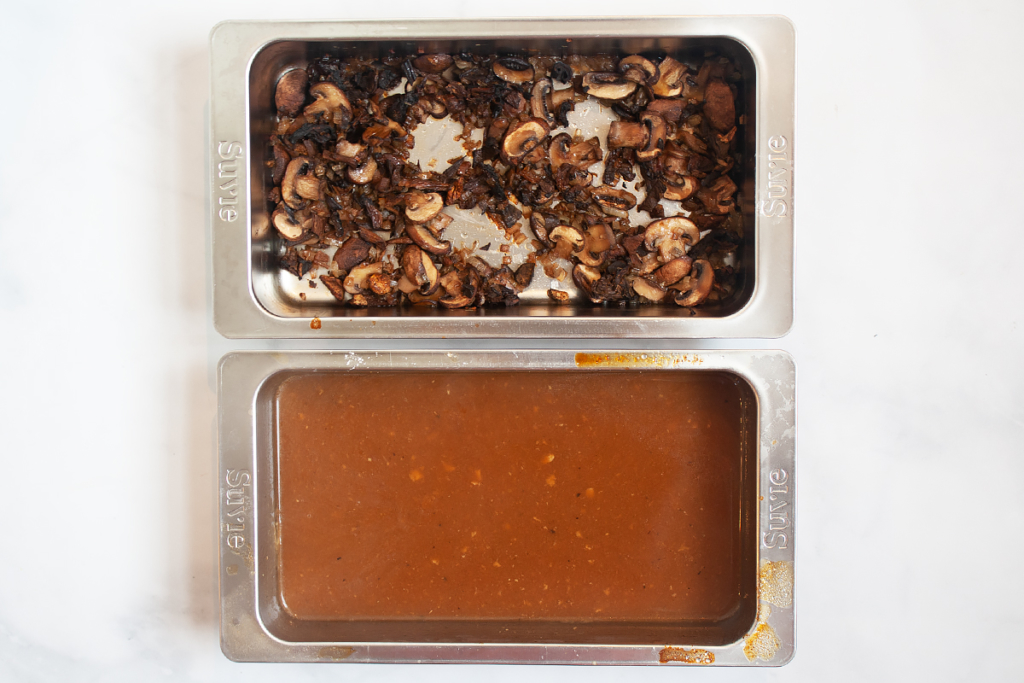 Broil both pans for 10 minutes, stirring occasionally, until thickened. (Alternatively, transfer sauce to a small skillet and bring to a boil over high heat, stirring constantly. Cook until thickened, about 4 minutes.) Whisk butter into sauce and season to taste with salt and pepper.
5) Divide chicken between plates, top with mushrooms, and pour over sauce. Garnish with parsley and serve.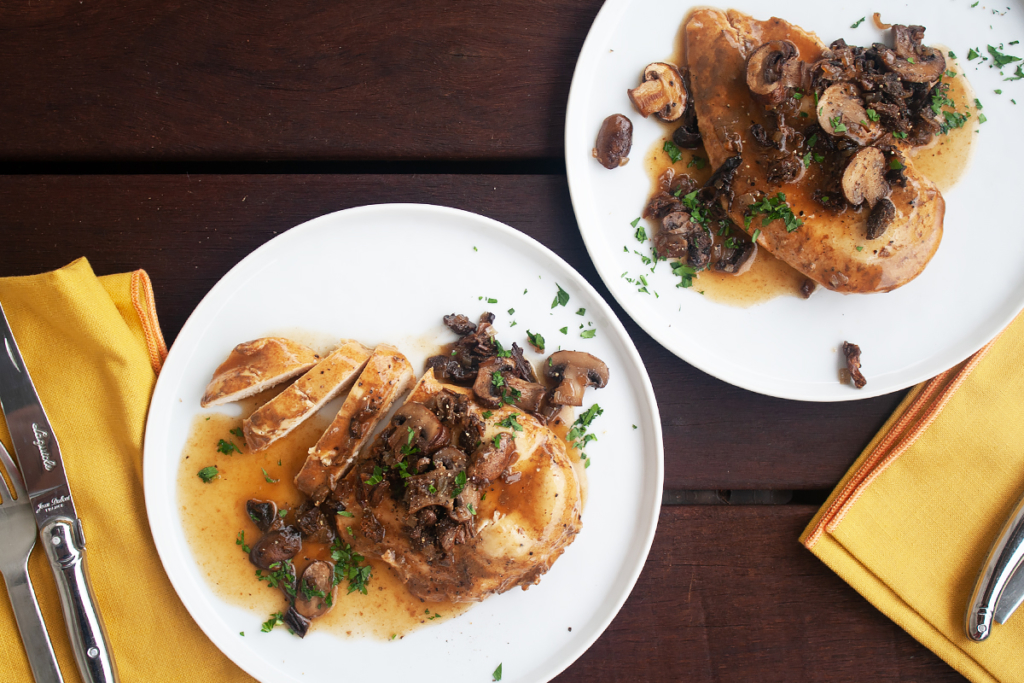 Note: If you would like to make this recipe in Suvie 1.0, insert pan into the top zones of Suvie, fill reservoir, and set to Slow Cook on Low for 45 minutes.
Nutrition
Nutritional Information per serving (2 servings per recipe): Calories 440, Total Fat 15g, Total Carbohydrates 17g, Total Sodium 1090mg, Total Protein 47g