Whether prepared into an everyday breakfast sandwich, or used as the base for a classic eggs benedict, English muffins are always a win-win. Read on to learn about the history, culinary uses, and finest pairings for English muffins.
What are English Muffins?
The English muffin, also known as the breakfast muffin, is a small round-shaped sourdough bread that's buttery with a slight tang. These muffins are a breakfast staple that's usually savored toasted and buttered and is widely consumed throughout North America, New Zealand, and Australia.
Many historians believe the word "muffin" has been derived from the Low German word "muffen" meaning "small cakes". They are called "English Muffins" in the North American region to differentiate them from plain muffins which are sweeter and resemble cupcakes in appearance.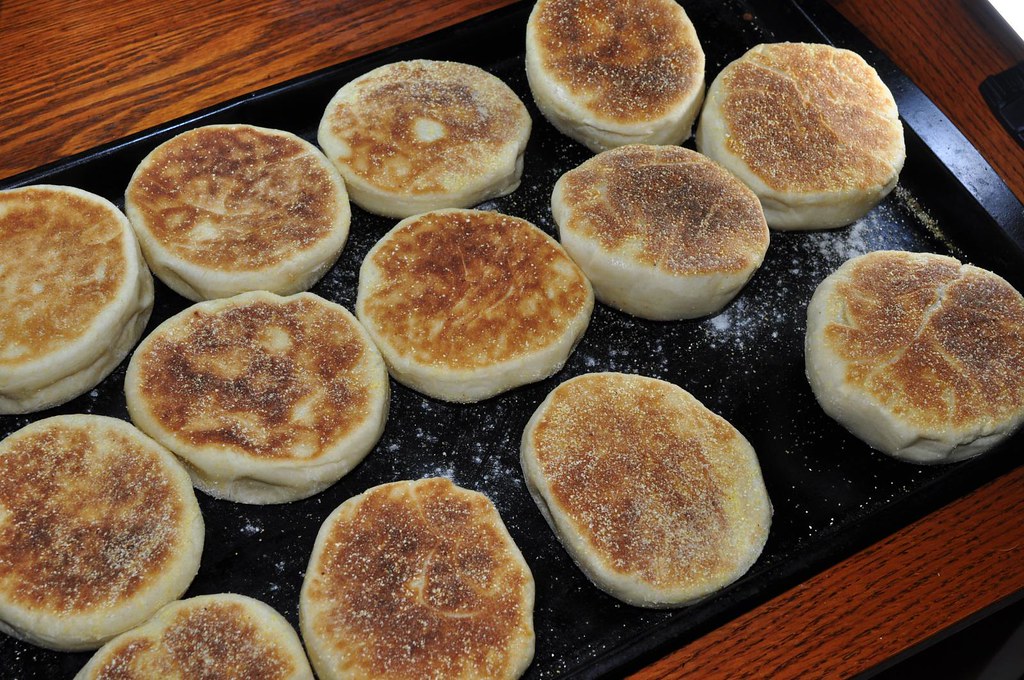 History of English Muffins
Muffins originated in England as indicated by the very first muffin recipes that emerged in the British cookbooks during the year 1785. Since the majority of households during the nineteenth century didn't have ovens, street hawkers would sell muffins as a snack by going door to door.
English muffins first appeared in U.S newspapers in 1859 followed by muffin recipes that began to be published by many popular U.S culinary magazines in 1870.
The biggest credit for introducing muffins to the U.S goes to Samuel Bath Tomas who migrated from England to the U.S during the 19th century, opened his bakery by leveraging his mother's secret recipe for muffins, and began selling English muffins to nearby hotels and grocery stores. Today, English muffins are more popular in America than in their place of origin.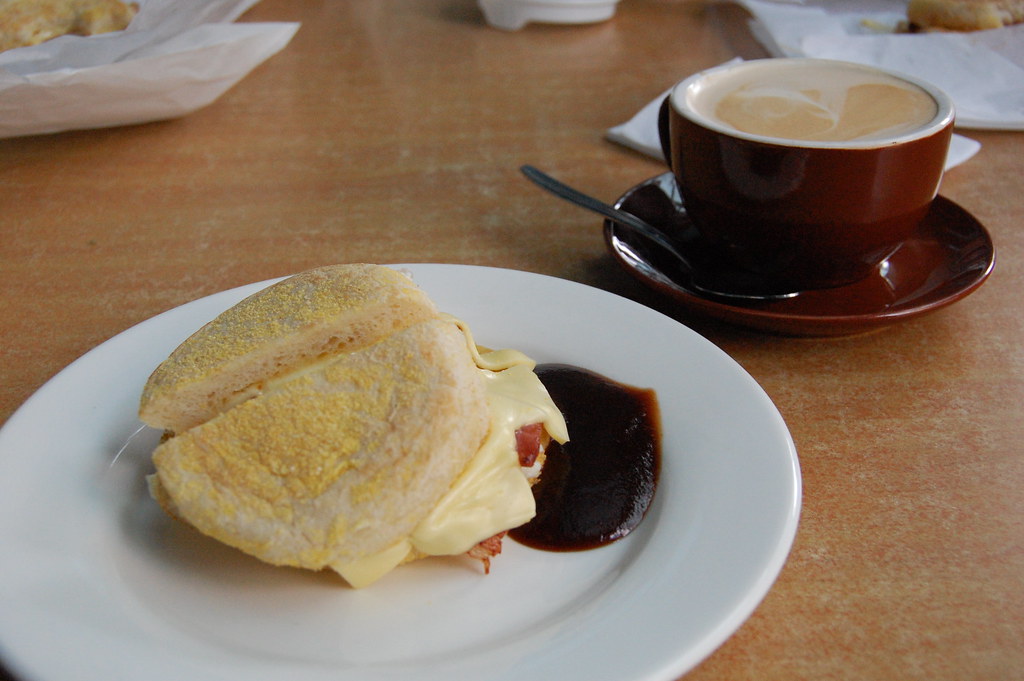 The Flavor of English Muffins
English muffins are buttery and slightly tangy in taste. Since only a little amount of sugar is added to the dough, muffins do not taste sweet, which also makes them a versatile food that can be prepared into either a sweet or a savory meal.
How are English Muffins made?
English Muffins are made from simple baking ingredients like wheat, flour, butter, and sugar. Many muffin varieties exist today that are prepared by adding different ingredients like whole wheat, multigrain, cinnamon raisin, cranberry, and apple cinnamon.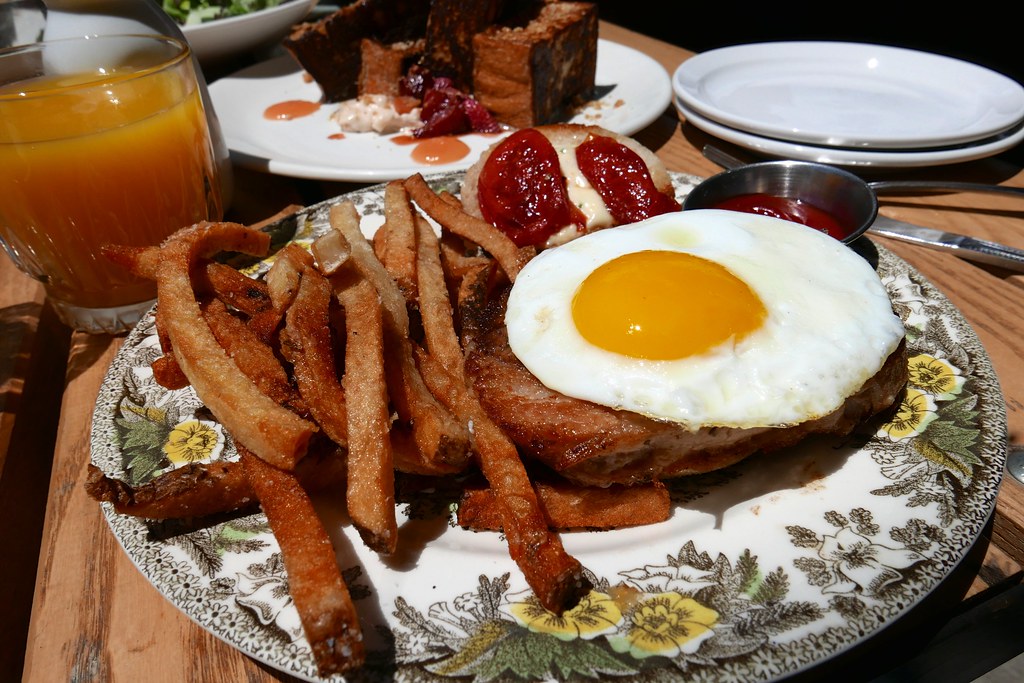 English muffins are not to be eaten straight out of the packaging like regular muffins. Since they are slightly doughy, it's required to get them toasted on both sides before eating. Instead, they are usually toasted on a griddle or frying pan until they are brown and crusty on the outside, while tender moist inside.
What to Pair with English Muffins?
English Muffins are often served alongside an array of sweet or savory toppings ranging from cheese, bacon, sausages, to fresh fruits, honey, and chocolate or fruit sauces. Topped with honey and fruit jams, these muffins can also be turned into a quick dessert.
Uses of English Muffins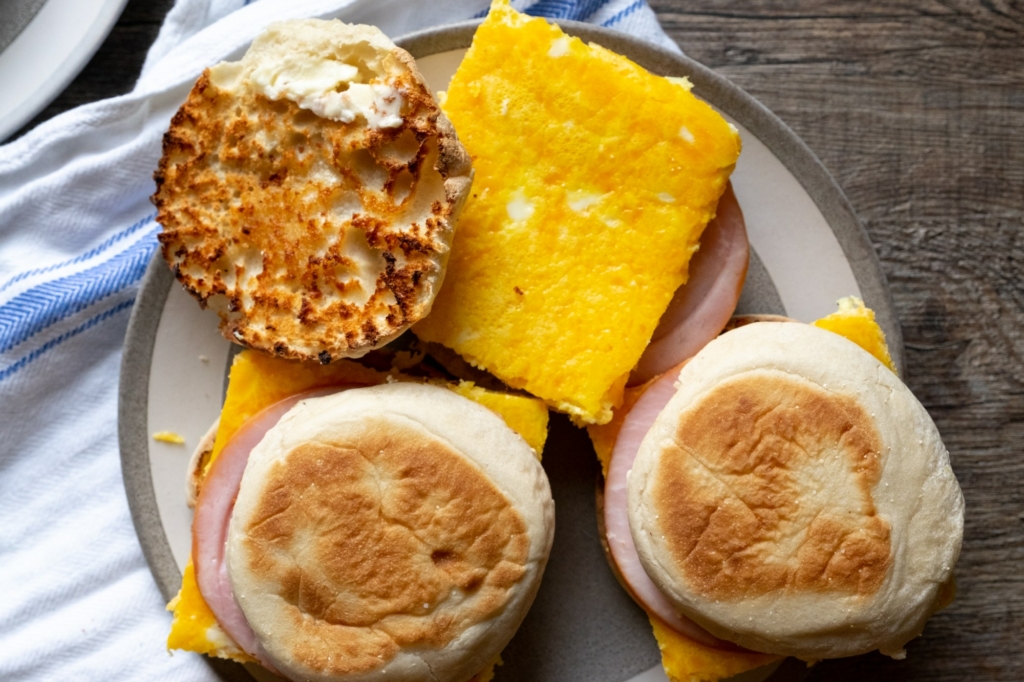 An English muffin can be used in two basic ways, firstly it can make an instant breakfast sandwich with eggs and bacon, or made sweet with honey or jam; the choice depends solely upon your flavor preferences. Have a look at our Easy Egg Sandwiches, and Sausage Breakfast Sandwiches that are perfect for busy mornings and can be made ahead of time using your Suvie.
Secondly, it can be used as a crunchy base for Eggs Benedict, which is a favorite breakfast option around North America. It includes a crusty English muffin base to which bacon, a poached egg, and a generous drizzle of hollandaise sauce are added, resulting in an ever popular classic. English muffins can also be savored with cottage cheese, avocados, tomatoes, olives, and pickles.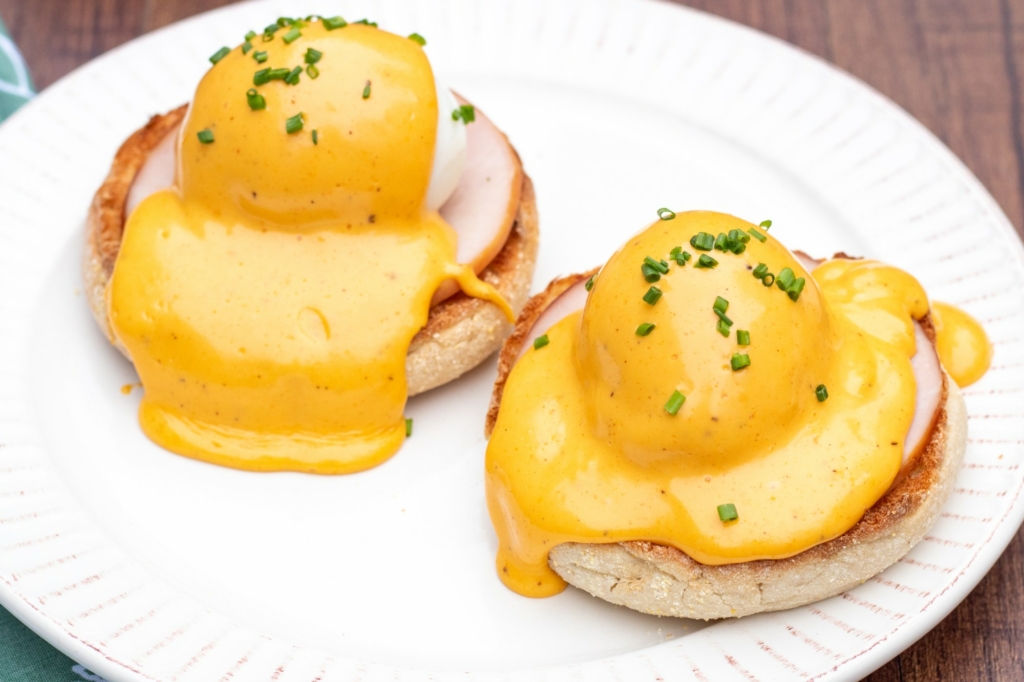 Feature Image: Flickr user svacher ( CC BY-NC-ND 2.0 )