Every New Englander knows that there is no better sandwich than a fluffernutter. For the unacquainted, a fluffernutter is the sublime combination of peanut butter and marshmallow fluff (creme) served between slices of soft white bread. I have always been partial to extra chunky peanut butter on my fluffernutter for the textural contrast. In this recipe we pay homage to the classic sandwich in an easy and delicious pie with a graham cracker crust.
Fluffernutter Pie
Please always check your food to ensure your food has been cooked to safe serving temperatures. Please see our guide
here
for recommended FDA Time & Temperatures.
Servings: 8
Difficulty: 10 minutes, plus 2 hr cooling time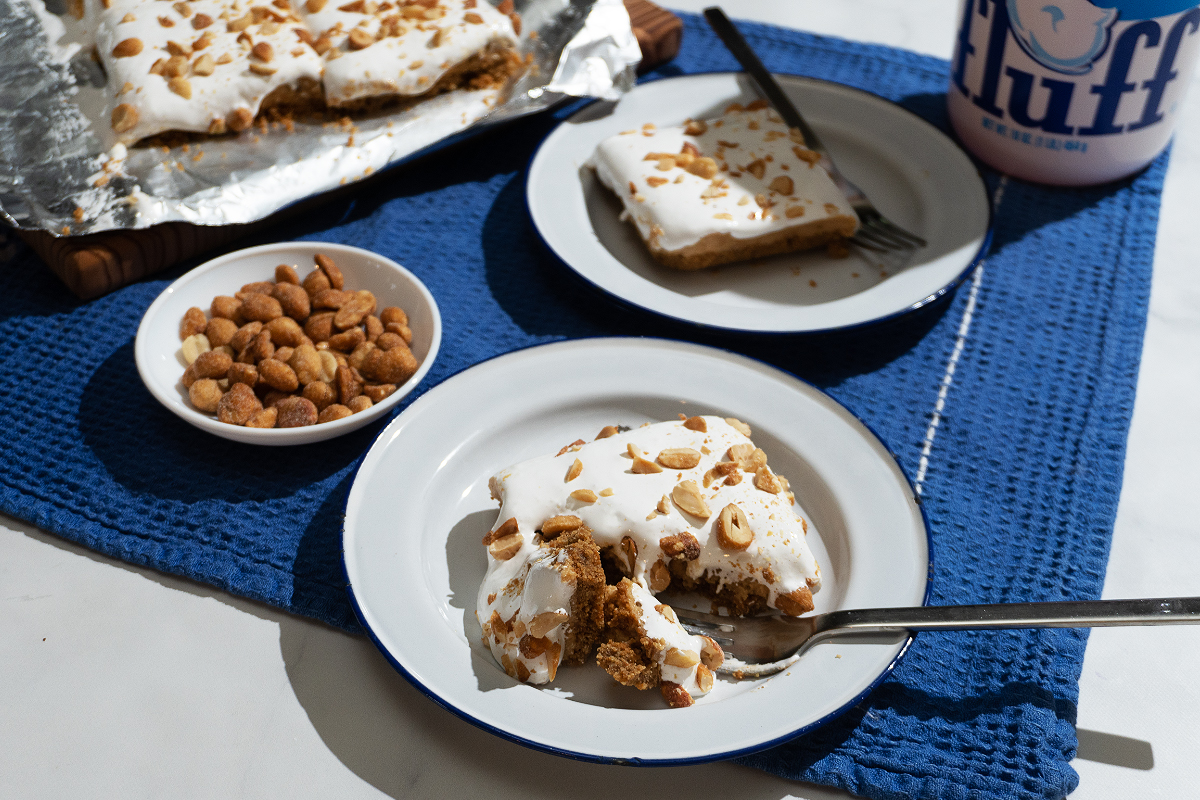 Ingredients
4 tbsp (½ stick) unsalted butter, melted
1 cup graham cracker crumbs, from about 9 graham crackers
1 pinch kosher salt
⅔ powdered sugar
⅔ cup creamy or crunchy peanut butter
4 oz cream cheese, softened
1 tbsp heavy cream
1 tsp vanilla extract
2 cups marshmallow fluff
¼ cup honey roasted peanuts, chopped
Directions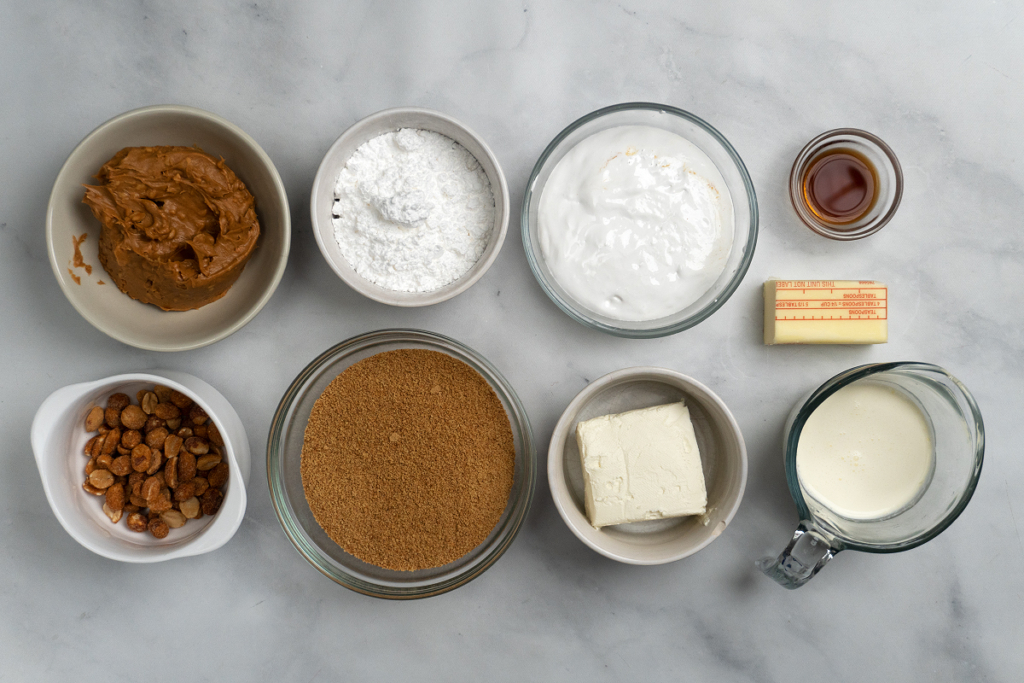 1) Spray a Suvie pan with cooking spray and line with aluminum foil so that the long edge of the foil extends over the edge of the pan. Spray foil. In a large bowl, stir together 4 tbsp melted butter, 1 cup graham cracker crumbs, and 1 pinch kosher salt until combined.
2) Transfer mixture to prepared pan and press into an even layer. Place pan in the bottom zone of Suvie. Input settings and cook now, rotating the pan halfway through cooking, and watching closely to avoid burning.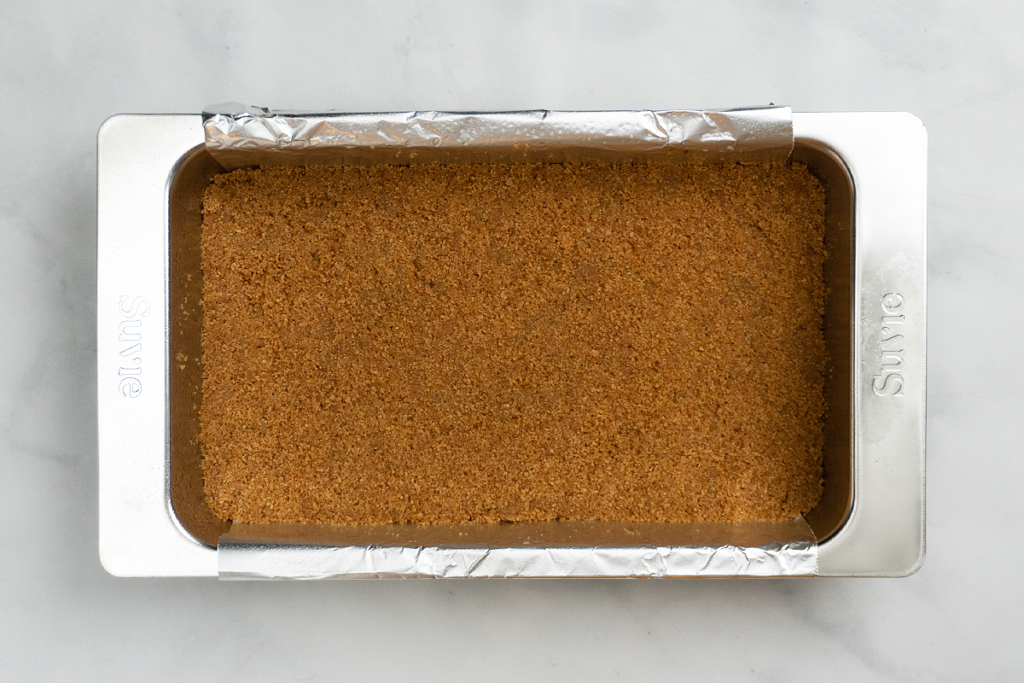 Suvie Cook Settings
Bottom Zone: Roast at 400°F for 10 minutes
Top Zone: None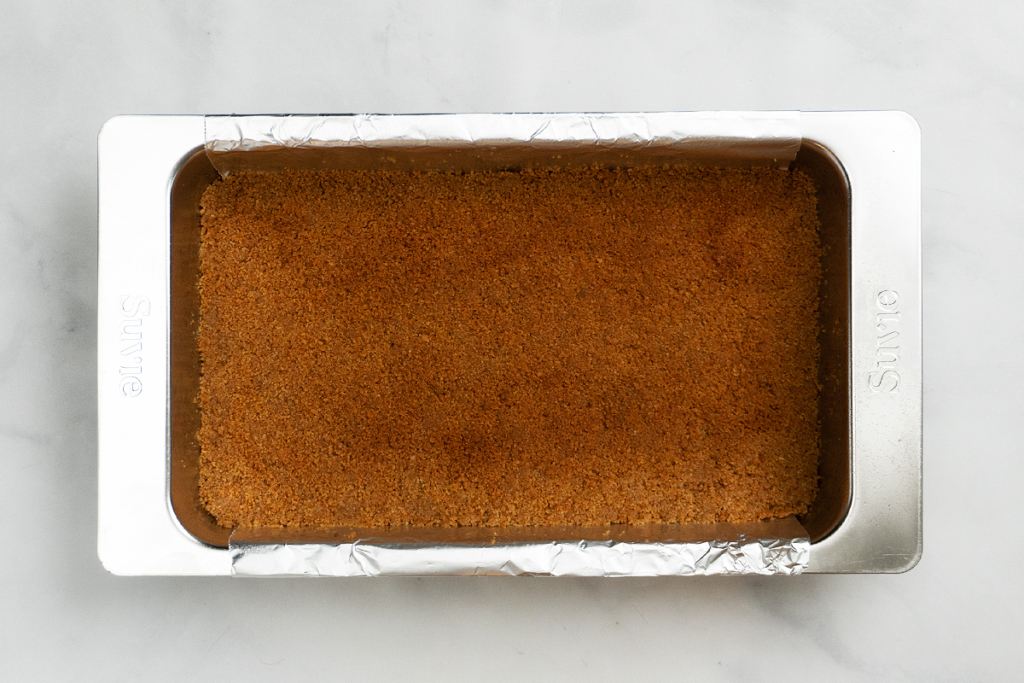 3) Remove pan from Suvie and allow to cool while preparing the filling. In the bowl of a stand mixer fitted with a whisk attachment, combine ⅔ cup powdered sugar, ⅔ cup peanut butter, 4 oz cream cheese, 1 tbsp heavy cream, 1 tsp vanilla extract, and 1 pinch salt. Mix on low for 1 minute and then increase speed to medium-high and whip until fluffy, about 1 minute. Scrape mixture over cooled crust into an even layer.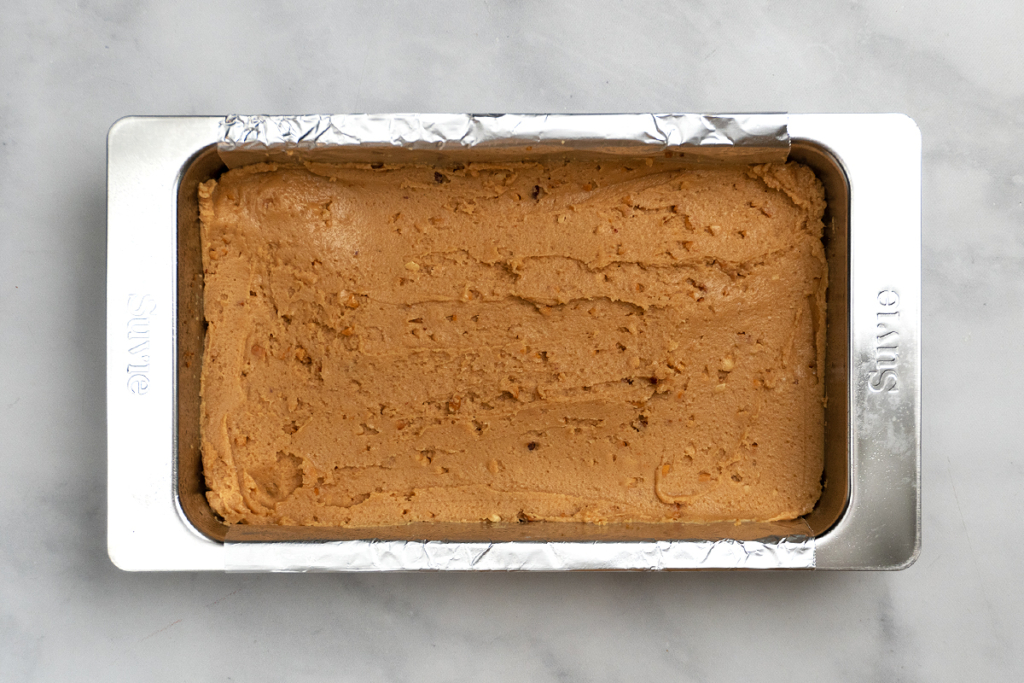 4) Dollop 2 cups marshmallow fluff over the peanut butter layer and then spread into an even layer with a greased spoon. Cover pan and transfer to refrigerator or to Suvie set on refrigeration mode for 2 hours to set.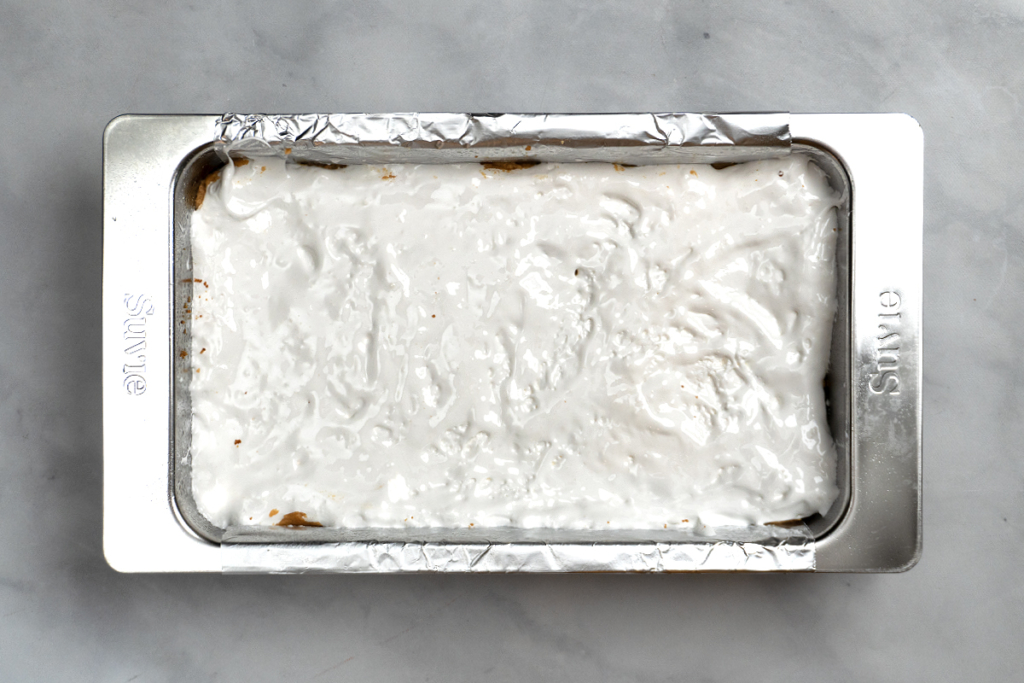 5) Remove pan from refrigerator, and lift out with foil sling. Sprinkle with ¼ cup chopped peanuts, cut into pieces, and serve.
Nutrition
Nutritional Information per serving (8 servings per recipe): Calories 400, Total Fat 26g, Total Carbohydrates 37g, Total Sodium 240mg, Total Protein 7g.