Le Puy in the Auvergne region of France is home to the Puy lentil, or what American grocery stores often label "French Lentils". This legume has been grown in Le Puy for at least 2000 years and is a term protected by the EU; only lentils that originate in Le Puy may be labeled as such. The simplicity of this dish allows the lentils, which are known for their peppery flavor, to really shine. A dash of red wine vinegar and some Dijon mustard bring a pop of bright acidity to the earthy lentils. Pair the lentils with some crusty bread and a fresh, green salad, and you have an ideal French meal. Bon appetit!
French Lentils
Please always check your food to ensure your food has been cooked to safe serving temperatures. Please see our guide
here
for recommended FDA Time & Temperatures.
Servings: 2
Difficulty: 2 hours and 30 minutes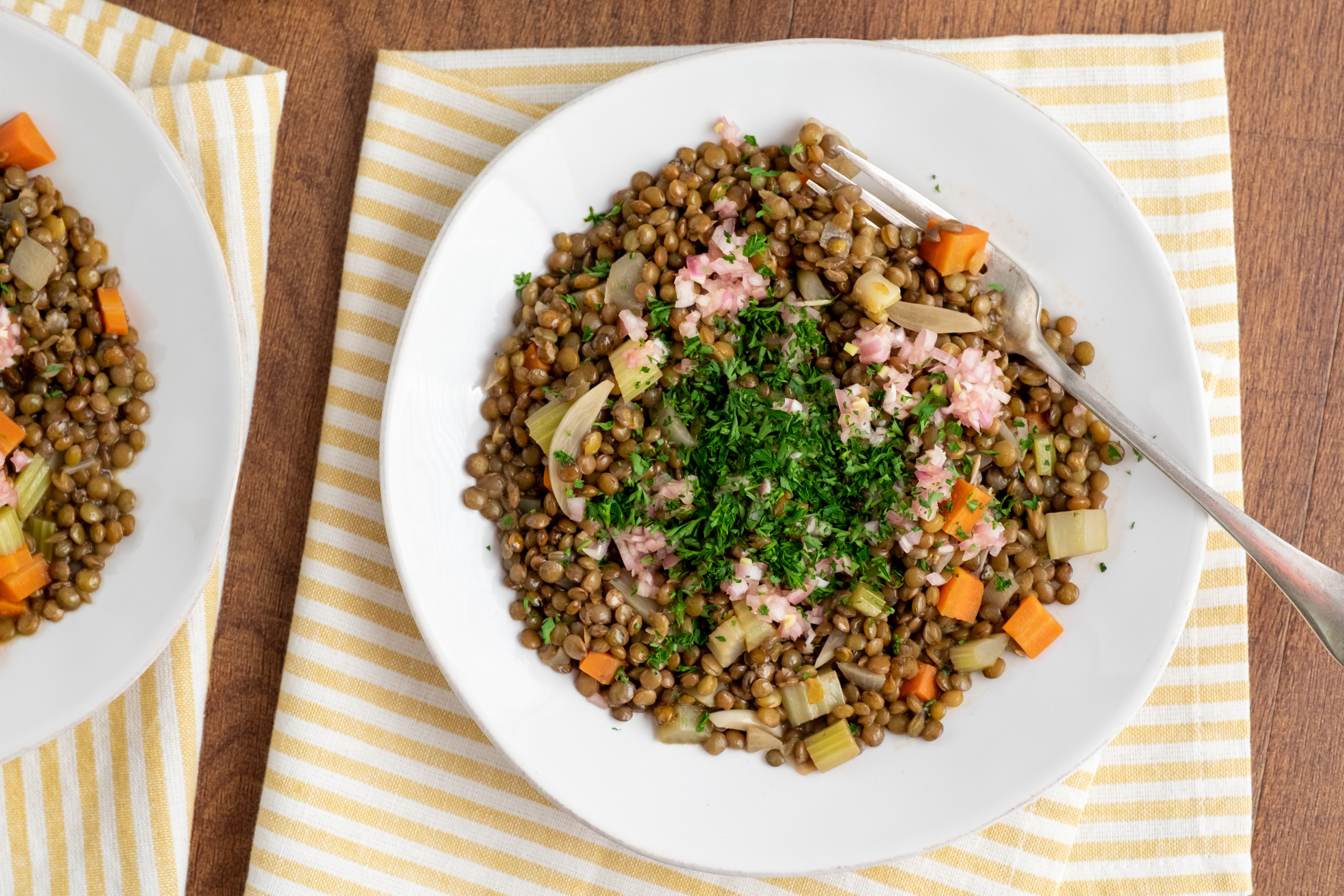 Ingredients
1 cup Puy lentils (French lentils), rinsed and sorted
1 cup mirepoix; 1 diced celery stalk, 1 diced carrot, and 1 small onion diced
2 tbsp olive oil
2 garlic cloves, thinly sliced
2 cups vegetable broth
2 tbsp red wine vinegar, divided
2 tsp Dijon mustard
1 small shallot, peeled
¼ cup parsley leaves, chopped
1 small leafy green salad, to serve
2 pieces crusty French bread, to serve
Directions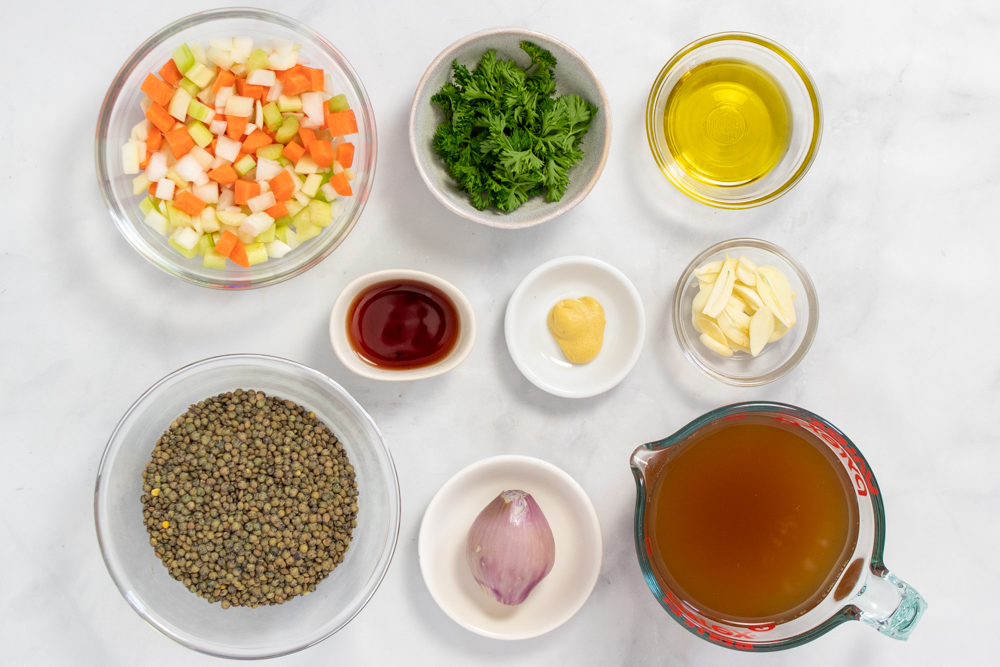 1) Mix together mirepoix, garlic, olive oil, broth, and rinsed lentils in a Suvie pan.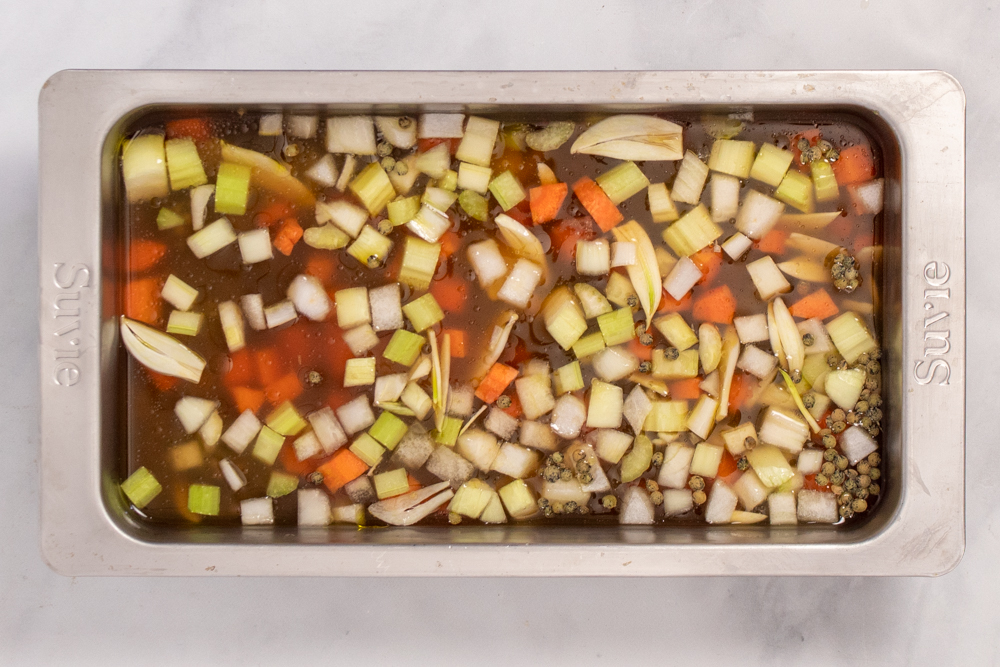 2) Insert pan into your Suvie, input settings, and cook now or schedule.
Suvie Cook Settings
Bottom Zone: Slow Cook High for 1 hour
3) While the lentils cook, mince the shallot and add to a small bowl with 1 tbsp red wine vinegar and a pinch of salt. Set aside.
4) Once the lentils have finished cooking, remove pan from Suvie. Stir Dijon and remaining 1 tbsp red wine vinegar into the lentils. Season to taste with salt and pepper.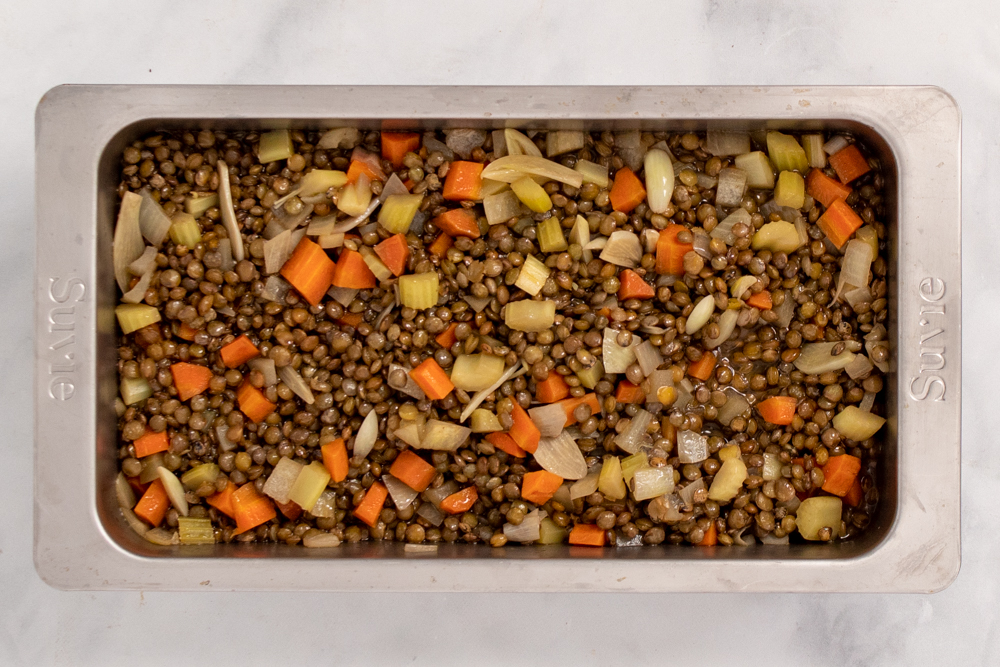 5) Divide lentils between bowls and garnish with reserved shallots and parsley. Serve with salad and crusty bread.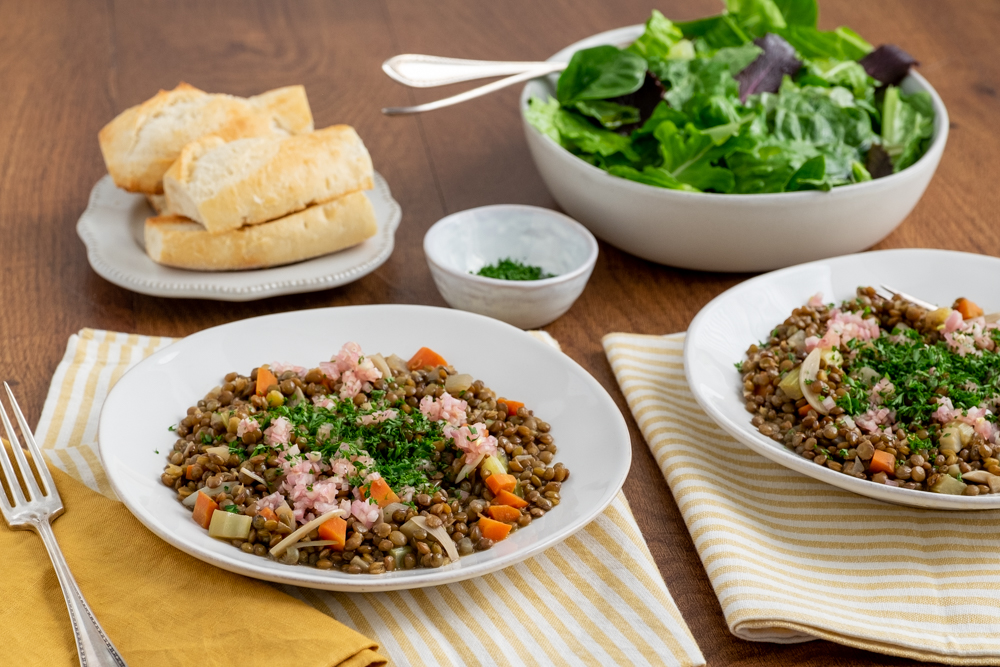 Note: If you would like to make this recipe in Suvie 1.0, insert pan into the top zone of Suvie, fill reservoir, and set to Slow Cook on High for 1 hour.
Nutrition
Nutritional Information per serving (2 servings per recipe including 2 oz piece of bread and side salad with 1 tbsp generic vinaigrette): Calories 505, Total Fat 24g, Total Carbohydrates 60g, Total Sodium 368mg, Total Protein 14g