This delicious banana bread comes together thanks to a winning combination of almond flour and gluten free flour. The almond flour adds a nuttiness that perfectly complements the sweet banana, and the gluten free flour gives the bread structural support without the need for gluten. We liked the look of sliced banana on top of our bread, but you can forgo it if you'd like. Simply bake the bread for 45 minutes instead of in two separate increments.
Gluten Free Banana Bread
Please always check your food to ensure your food has been cooked to safe serving temperatures. Please see our guide
here
for recommended FDA Time & Temperatures.
Servings: 8
Difficulty: 45 minutes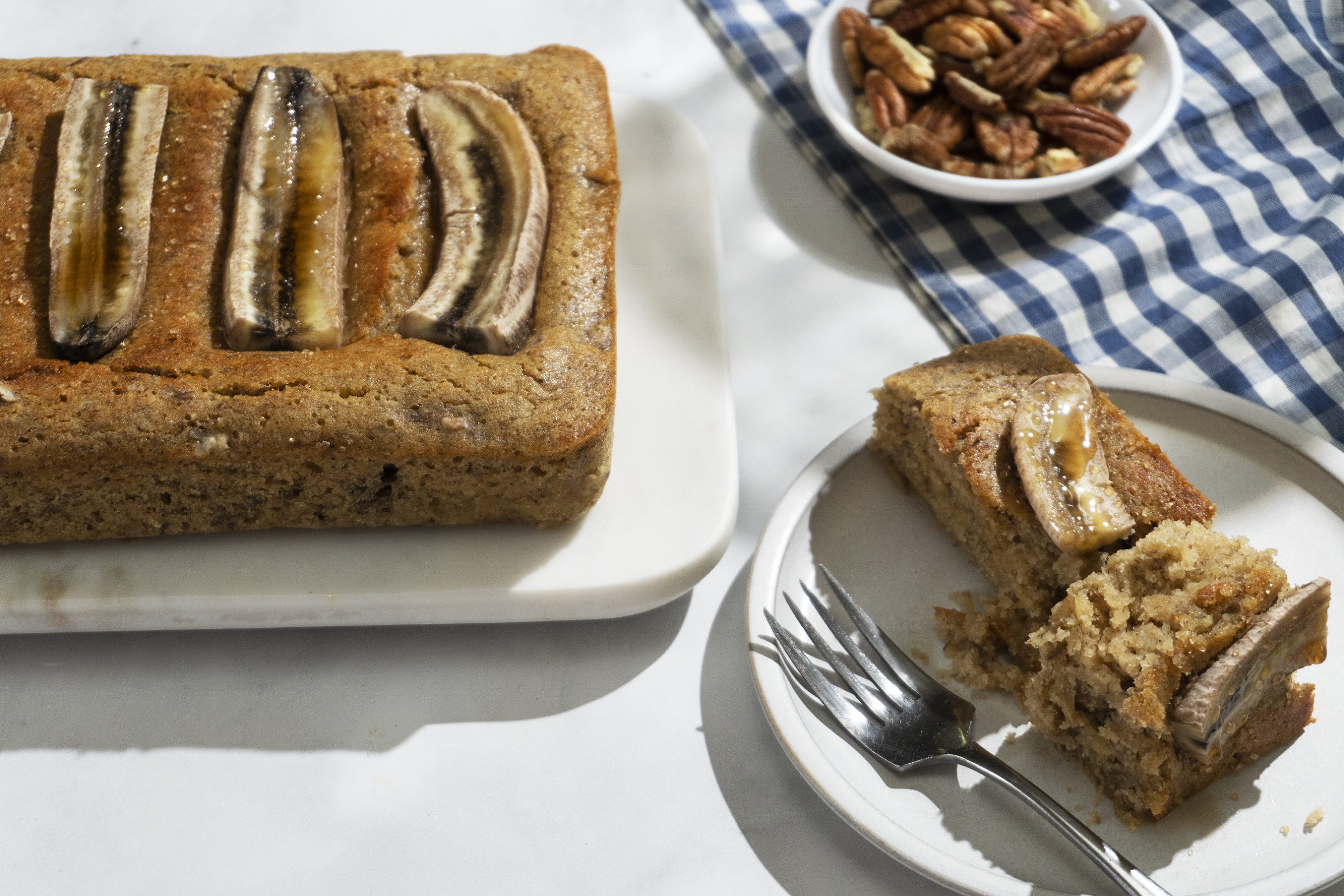 Ingredients
3-4 overripe bananas (12 oz without peel), nearly black, plus 1 ripe banana
1 cup almond flour
¾ cup gluten free flour
½ tsp cinnamon
½ tsp salt
¾ tsp baking soda
2 large eggs
1 tsp vanilla extract
¼ cup milk or buttermilk
½ cup canola oil
⅔ cup light brown sugar, plus 1 tbsp, divided
½ cup chopped pecans, or other nut (optional)
Directions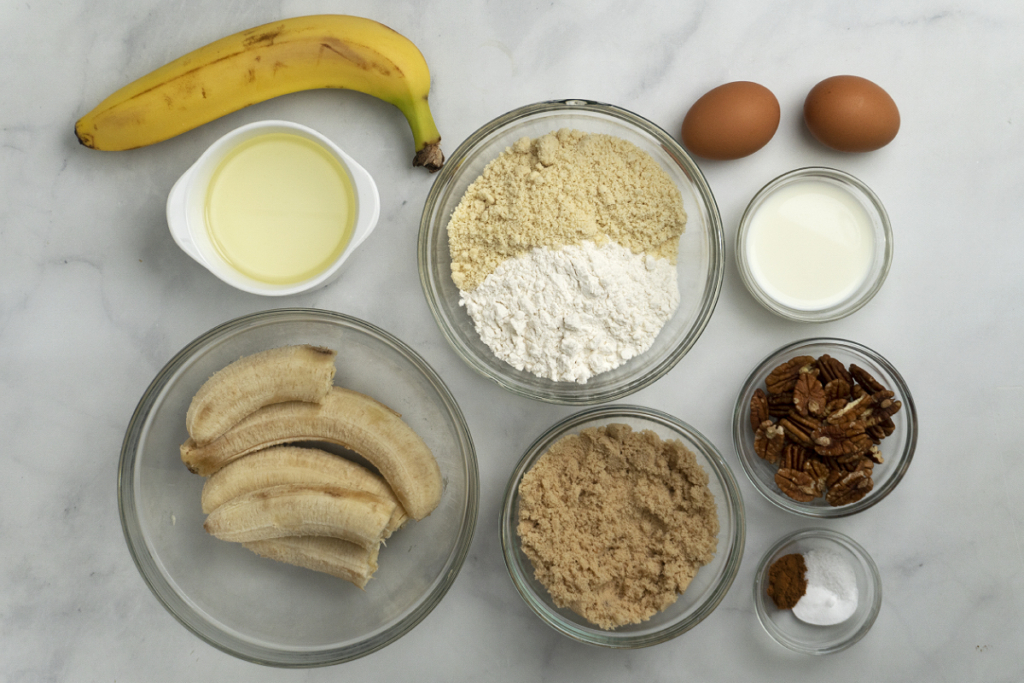 1) Spray a Suvie pan thoroughly with non-stick cooking spray and line with parchment paper so that parchment extends over the edges of the pan. Peel and mash 12 oz bananas in a medium bowl.
2) Add the eggs, vanilla, buttermilk, canola oil, and ⅔ cup brown sugar to the mashed bananas and vigorously whisk together until bubbly, about 4 minutes. Alternatively, combine in an electric mixer and whip on high for 2 minutes.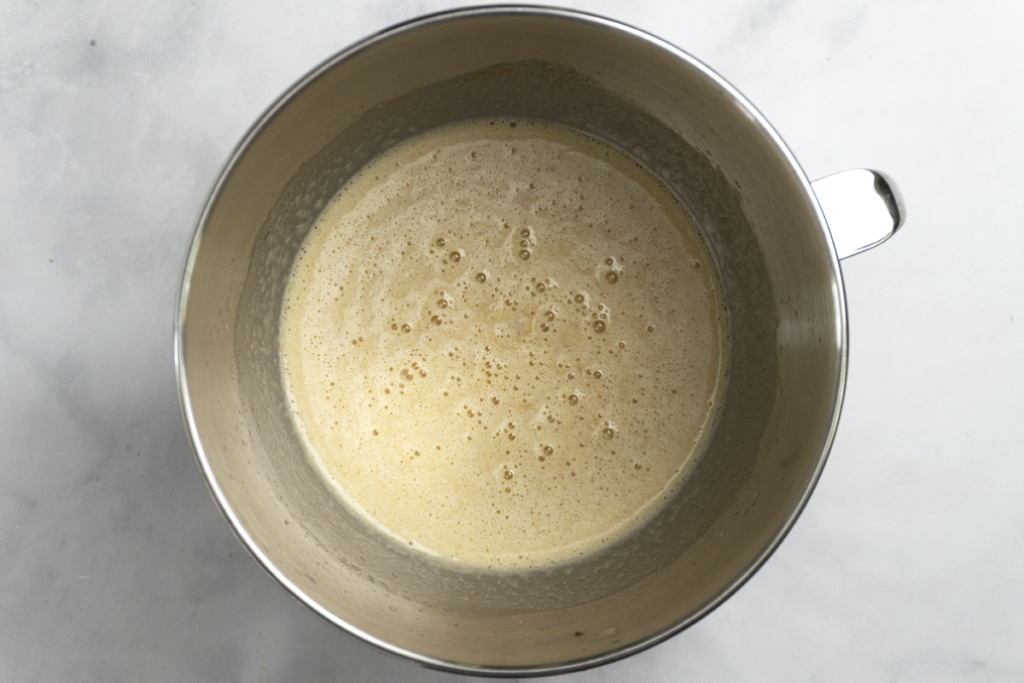 3) In a large bowl, whisk together the almond flour, gluten free flour, cinnamon, salt, and baking soda.
4) Add the wet ingredients to the dry ingredients and fold together with a rubber spatula. Add the chopped pecans, if using, and fold until incorporated.
5) Pour batter into prepared Suvie pan. Place pan in the bottom zone of Suvie, input settings and cook now.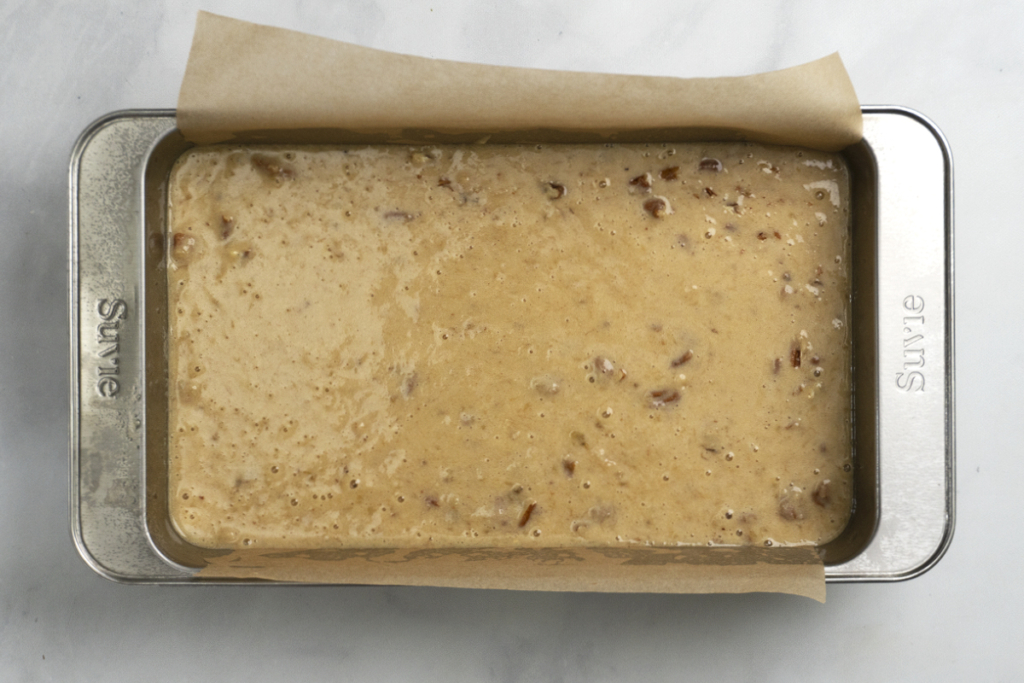 Suvie Cook Settings
Bottom Zone: Bake at 325°F for 20 minutes (for Suvie 2.0, Bake at 375°F for 20 minutes)
Top Zone: None
6) Meanwhile, peel the ripe banana and cut it in half crosswise. Cut each banana half into three long planks. Remove banana bread from Suvie, top with banana slices, pressing gently to adhere, and sprinkle with remaining 1 tbsp brown sugar. Return pan to Suvie, input settings, and cook now.
Suvie Cook Settings
Bottom Zone: Bake at 325°F for 25 minutes (for Suvie 2.0, Bake at 375°F for 25 minutes)
Top Zone: None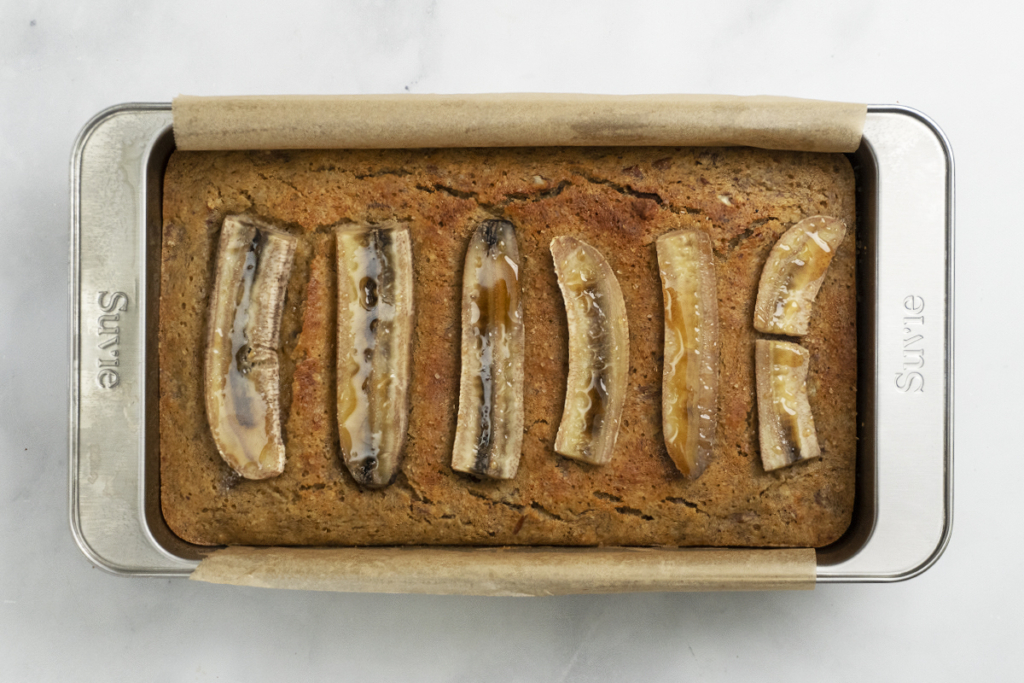 7) After the banana bread has cooked, remove pan from Suvie. Allow to cool in the pan for 15 minutes, lift out of pan with edges of parchment, cut into slices, and serve.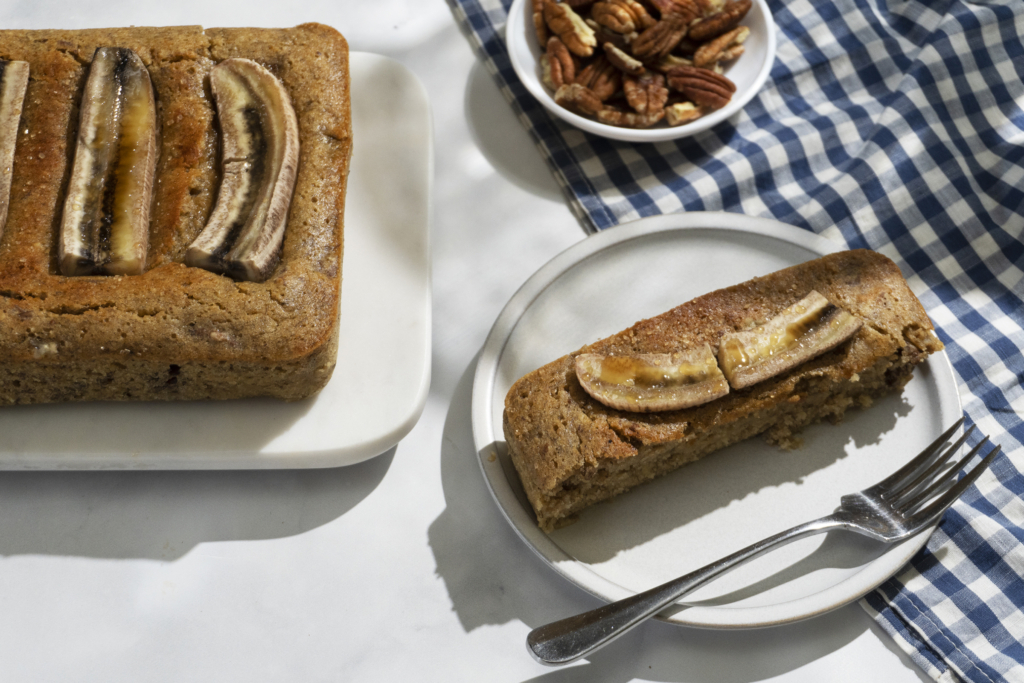 Nutrition
Nutritional Information per serving (10 servings per recipe): Calories 340, Total Fat 22g, Total Carbohydrates 33g, Total Sodium 260mg, Total Protein 6g.