This southern dish brings the heat and the sweet. Hot honey is a delicious condiment, made simply by combining hot sauce, savory spices, and honey. This homemade hot honey is slathered generously over portioned smoked slab pork belly (or slab bacon) and sous vide to seal in all those spicy-sweet flavors. Once cooked, the pork belly is broiled to add that perfect golden brown crisp. The grits are a creamy cheesy dream, perfectly cooked in the Suvie Starch Cooker and later flavored with butter and milk. Stir in shredded cheddar right before serving.
Hot Honey Pork Belly with Creamy Cheddar Grits
Please always check your food to ensure your food has been cooked to safe serving temperatures. Please see our guide
here
for recommended FDA Time & Temperatures.
Servings: 4
Difficulty: 3 hours and 30 minutes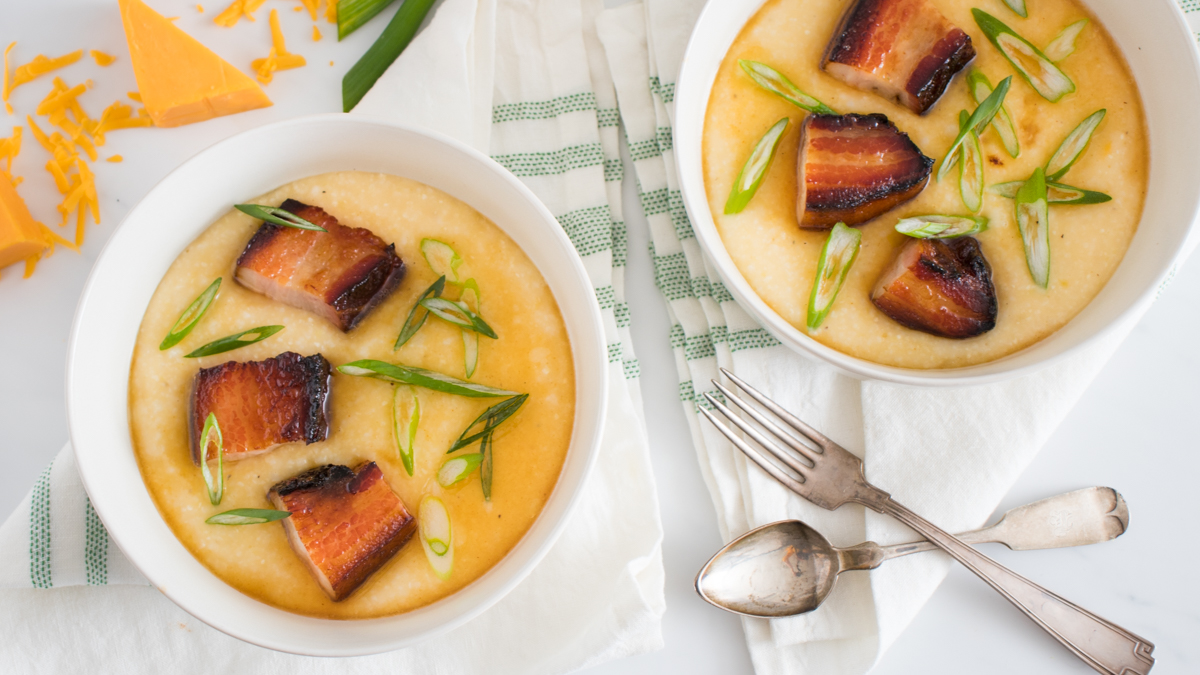 Ingredients
¼ cup honey
2 tsp hot sauce
½ tsp garlic powder
½ tsp onion powder
1 lb smoked slab bacon or pork belly, cut into quarters
1 cup coarse cornmeal grits or polenta
½ cup shredded cheddar cheese
¼ cup whole milk
2 tbsp butter
2 tbsp chopped scallions
Directions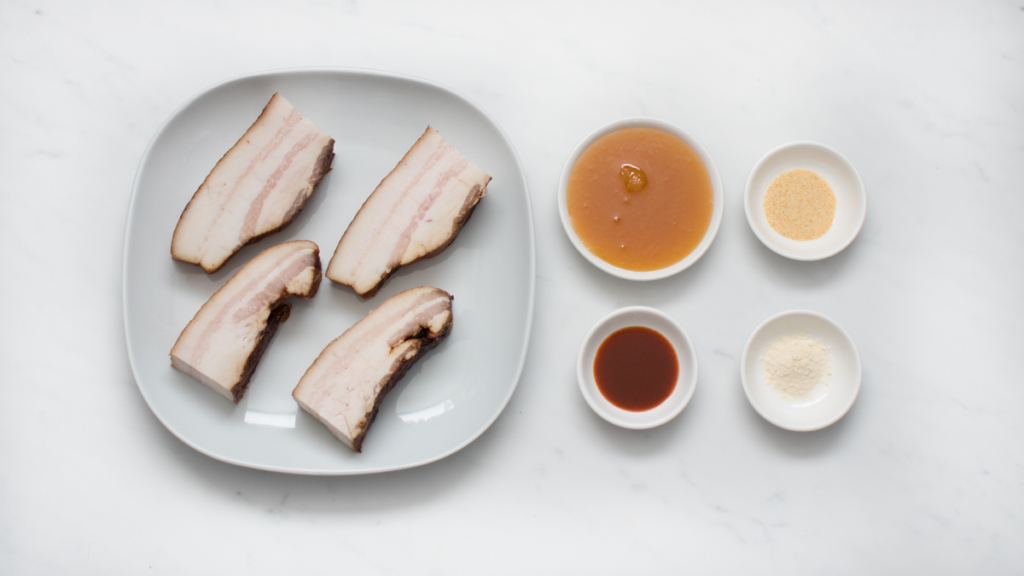 1) In a small bowl, whisk together 1/4 cup honey, 2 tsp hot sauce, 1/2 tsp garlic powder, and 1/2 tsp onion powder until blended.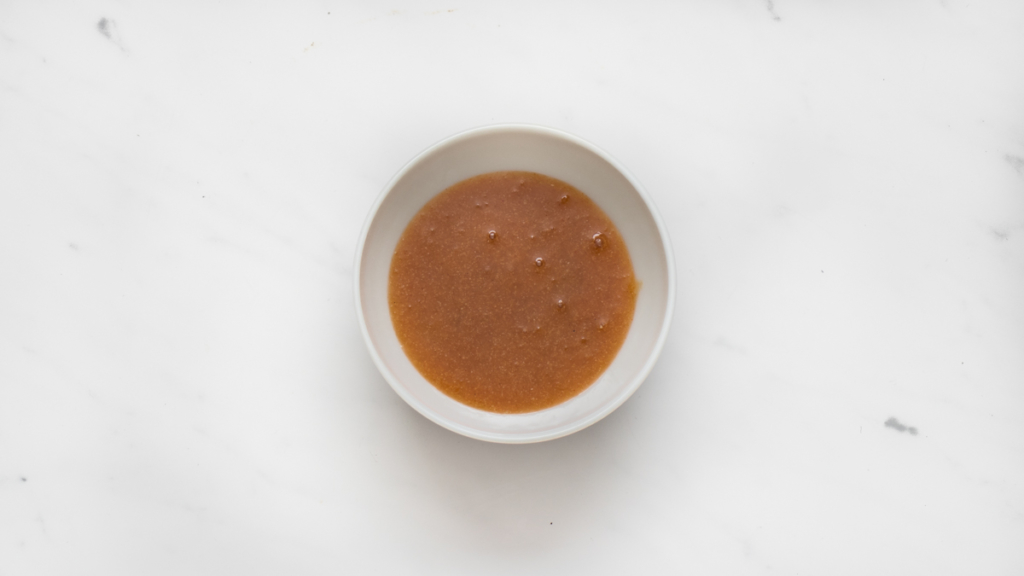 2) Spread hot honey sauce over the slab bacon quarters, and then vacuum seal. Place sealed bacon in a Suvie pan, fill pan with water, and place pan in the bottom zone of Suvie. Input settings, and cook now or schedule.
Suvie Cook Settings
Bottom Zone: Sous Vide at 165°F for 2 hours
Top Zone: None
3) Place 1 cup grits in the Suvie rice pot (black handles). Cover pot with lid and place inside the Suvie Starch Cooker, ensuring the pot is centered on the hot plate. Input settings and cook now or schedule.
Suvie Starch Cooker Settings
Grains, Polenta, 1 Cup
4) After the cook, remove all the pans from your Suvie. Drain excess water from the bacon pan, remove bacon from the vacuum-sealed bag, and wipe the Suvie pan dry with a paper towel. Return bacon to Suvie and broil for 10-15 minutes, rotating the pan halfway through, until caramelized and crisp. Once broiled, remove the pan from your Suvie and cut bacon into 1-inch pieces.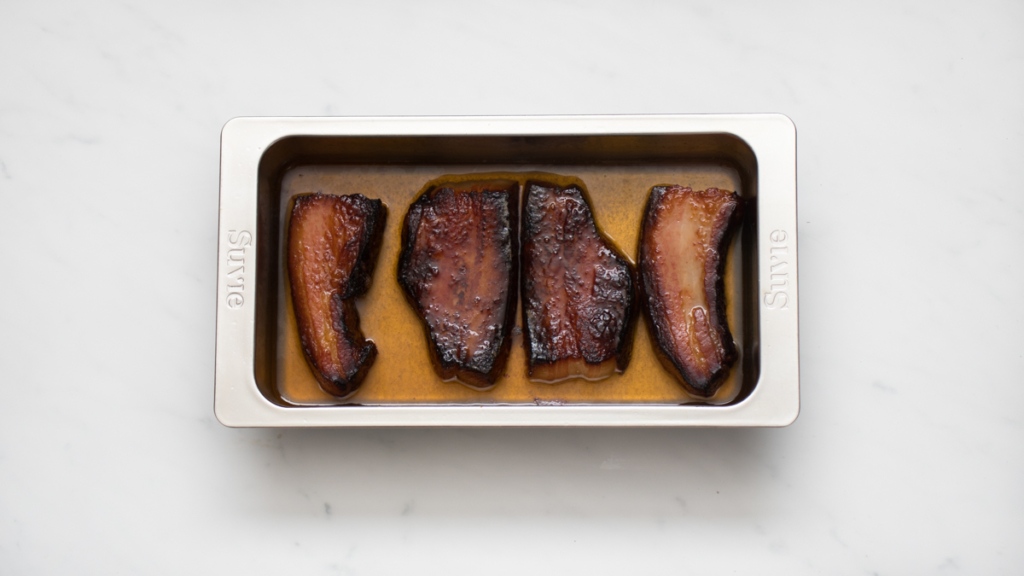 5) While the bacon broils, transfer grits to a medium bowl. Add 1/2 cup cheese, 1/4 cup milk, and 2 tbsp butter, stirring to combine. Once the cheese has melted, season to taste with salt and pepper.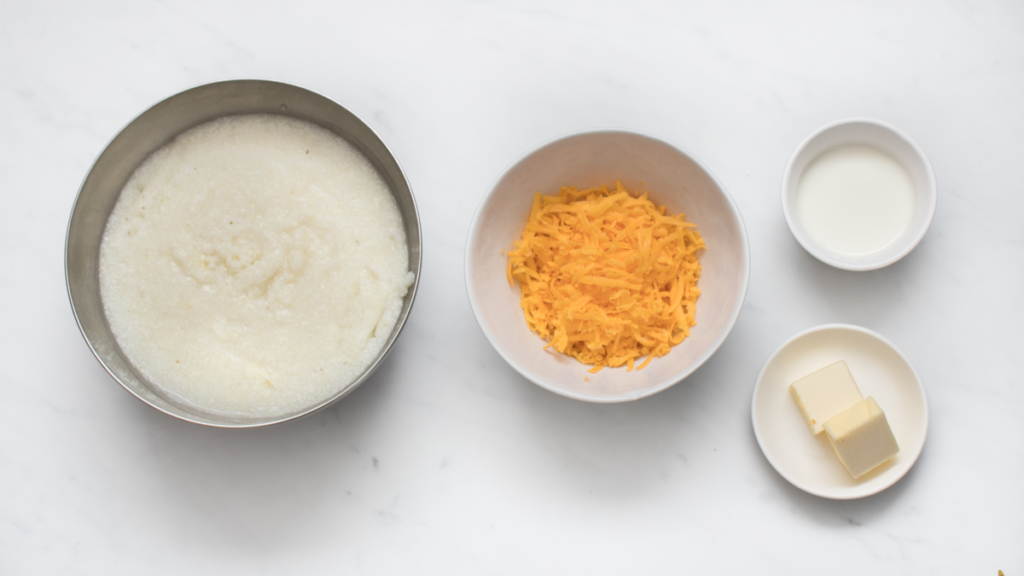 6) To serve, divide grits between 4 bowls and top with bacon and scallions.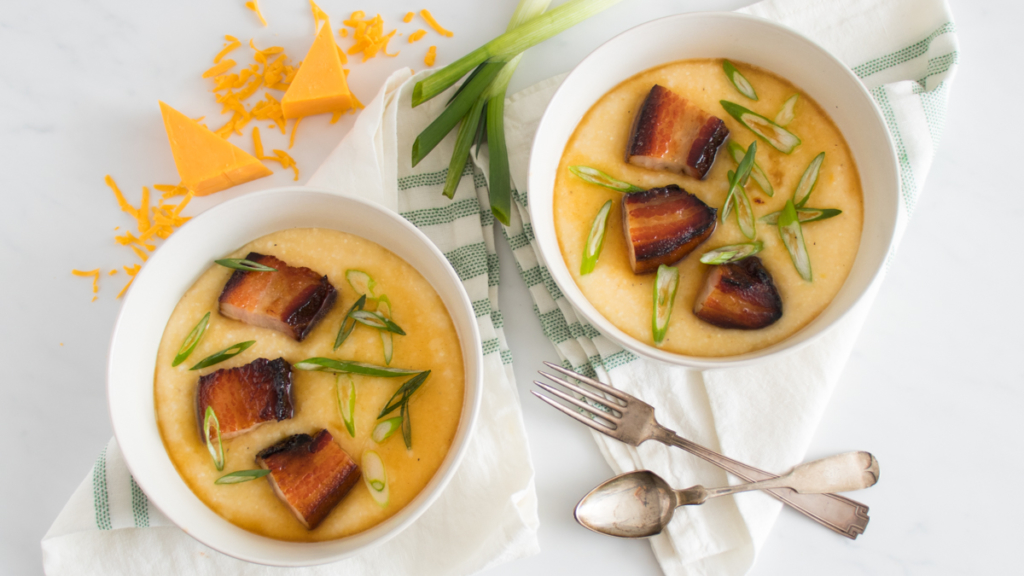 Nutrition
Nutritional Information per serving (4 servings per recipe): Calories 742, Total Fat 41g, Total Carbohydrates 27g, Total Sodium 2168mg, Total Protein 57g