Hearty, flavorful and so darn satisfying, a big bowl of beef chili is my go-to comfort food. Chili isn't just fun to cook, it's also incredibly easy to make, especially if you're using Suvie or a slow cooker. Follow this simple guide to make perfectly cooked slow cooker beef chili every time.
Ingredients and Tools
Ingredients
1-2 lbs ground beef
1 large yellow onion, diced
3-4 jalapeno peppers, thinly sliced (optional)
3 garlic cloves, minced
1 tsp chipotle chili powder
1 tsp ancho chili powder
1/2 tsp cumin
1/2 tsp garlic powder
1/2 tsp onion powder
1/4 tsp cayenne pepper
1 tbsp tomato paste
1 (14.5 oz) can chopped tomatoes
2 pieces dark chocolate or 1 tsp dark cocoa
1 cup beef broth
1 (15.5 oz) can red kidney beans
Salt and pepper
Olive oil
Garnish
Scallions, shredded cheese, fresh coriander, sour cream, tortilla chips
Tools
Suvie or a slow cooker
Skillet (optional)
Directions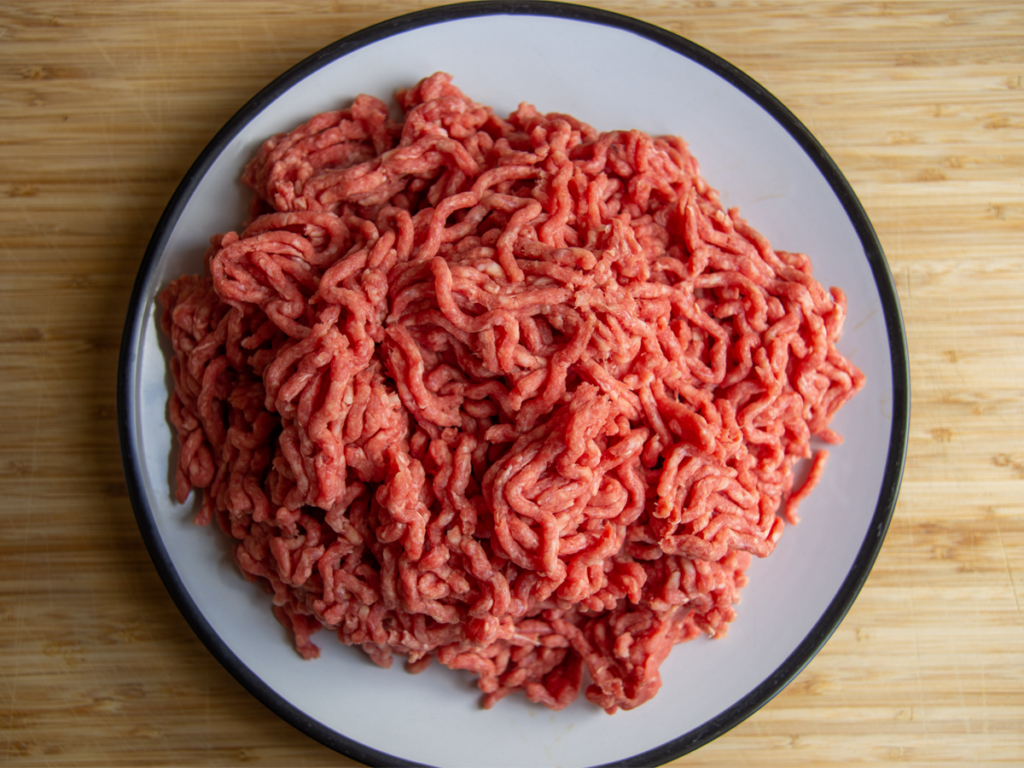 Heat a cast-iron skillet over medium heat. Add 1 tbsp of oil. Once the oil is shimmering, place the beef into the pan and cook until just beginning to brown. You can do this in batches necessary.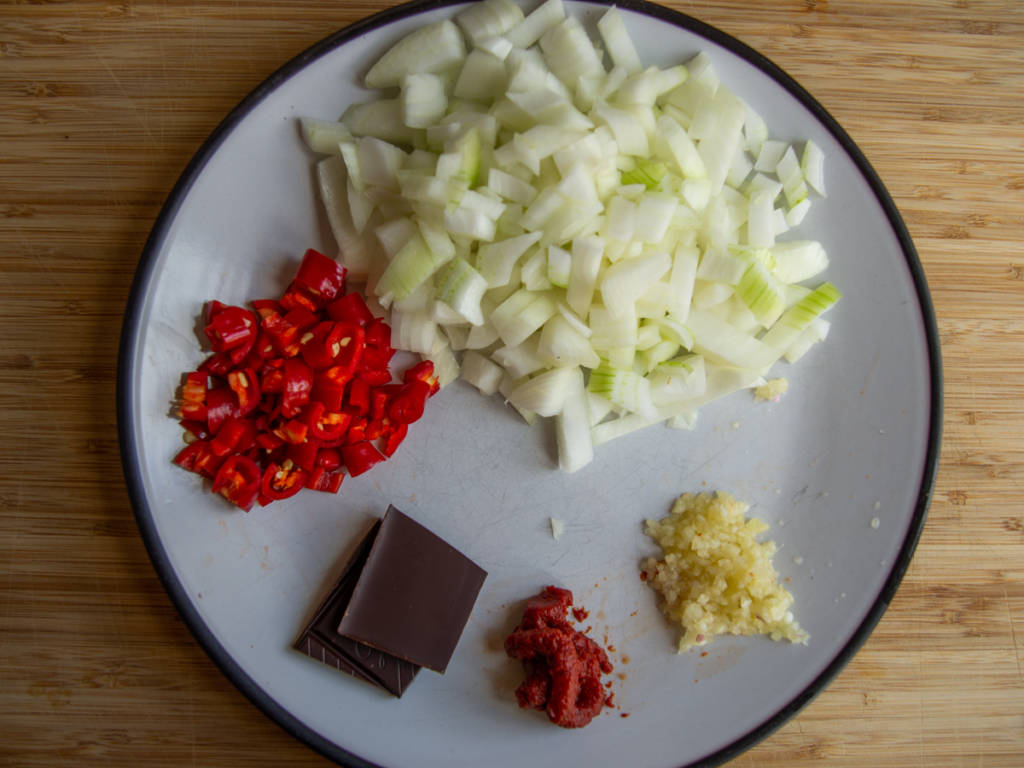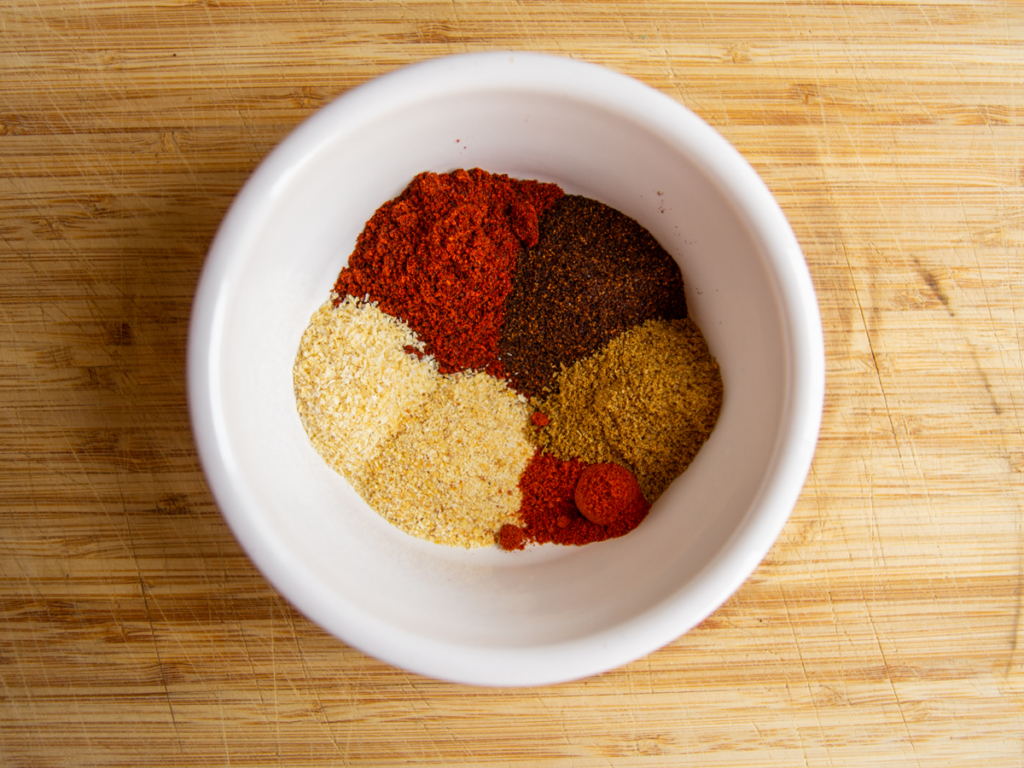 Once browned, remove the beef from the pan. Using the same oil, add the onions and cook for 1-2 minutes. Add the jalapenos (if using) and cook for another minute. Add the garlic, chipotle chili powder, ancho chili powder, cumin powder, garlic powder, onion powder, and cayenne pepper. Cook for about a minute stirring often to prevent the spices from sticking to the bottom of the pan. Stir in the tomato paste and cook for another minute. Add the beef back into the pan and mix to combine. Remove from heat.
Note: the above steps are optional.
Suvie Instructions
Add all the ingredients (garnish excluded) to the protein pan (divide between two pans if necessary) season with salt and pepper and stir to combine.
Add water to the reservoir, enter the Slow Cook settings and cook.
Slow Cook Settings
Protein: LOW, 6 hours
Starch: 0 minutes
After the cook, remove the pan or pans.
Slow Cooker Instructions
Keep the beans aside and add all the remaining ingredients (garnish excluded) to the slow cooker pot season with salt and pepper and stir to combine.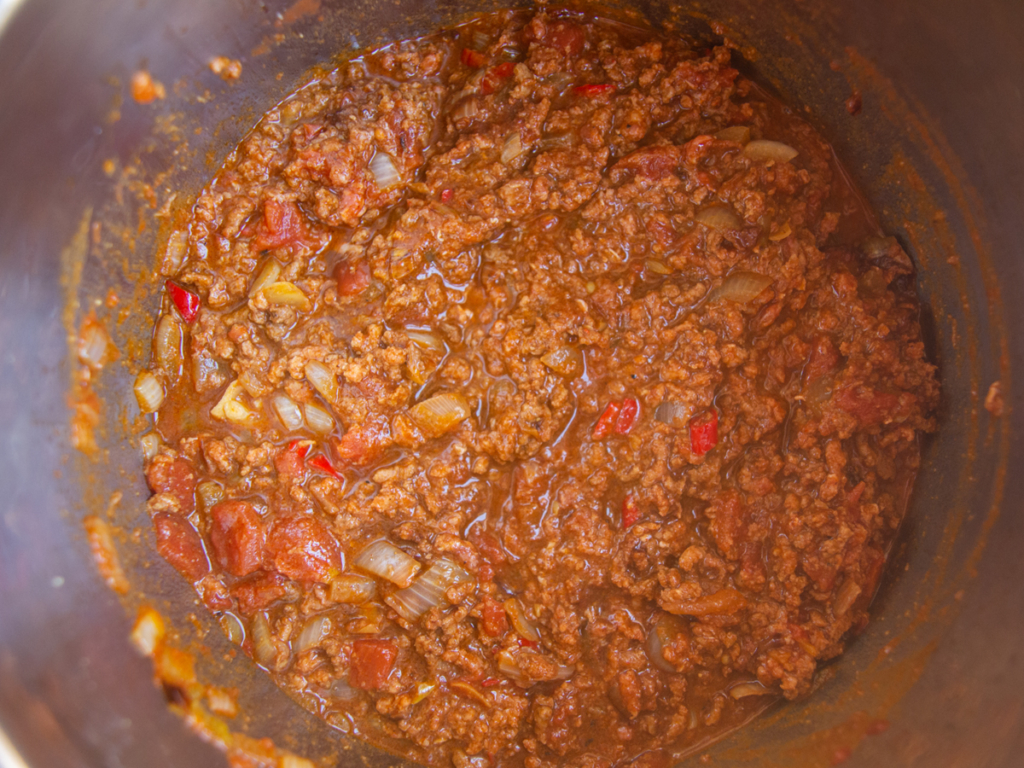 Place the lid on the pot and Cook:
Low for 8 hours
After 7 hours of cooking, add the kidney beans. Stir to combine and leave for another 1 hour.
Garnish and serve.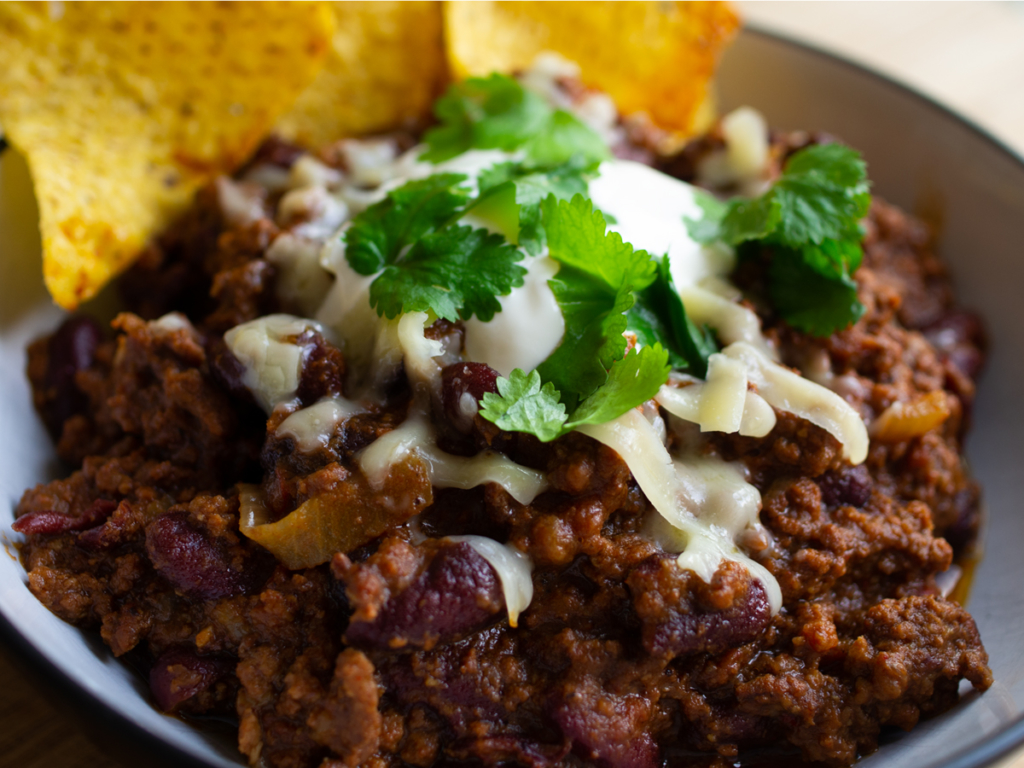 Recipes to try
Beef Chili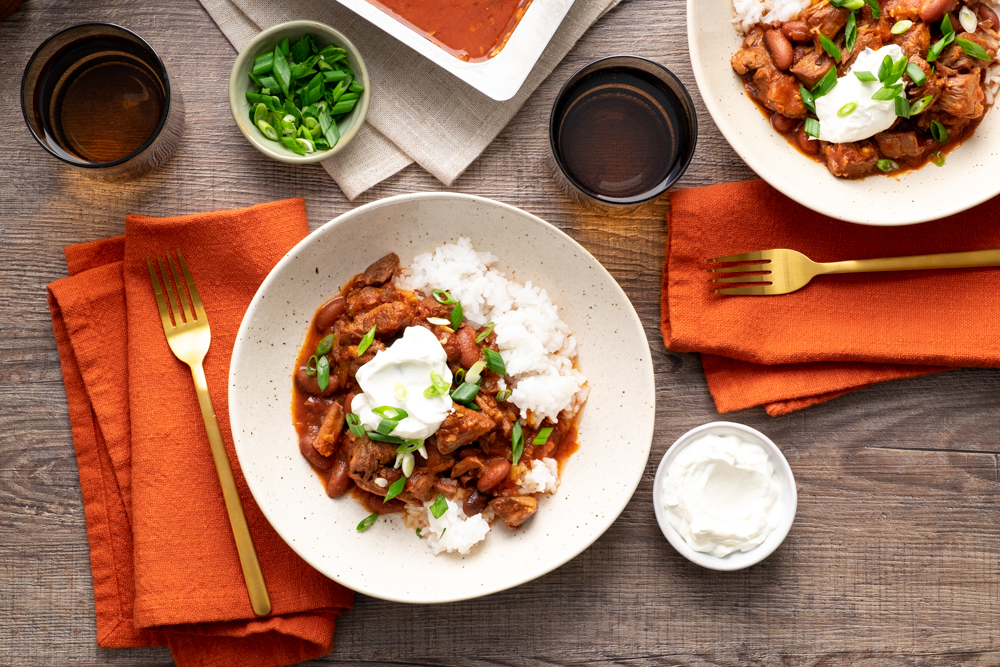 Black Bean Chili
Pumpkin and Bean Chili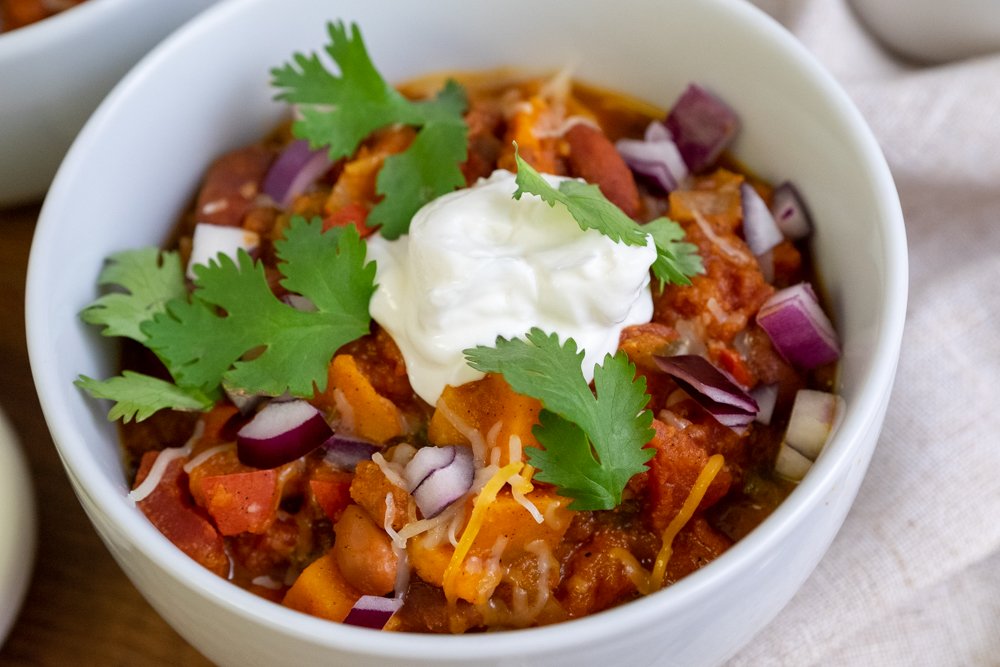 Turkey Taco Chili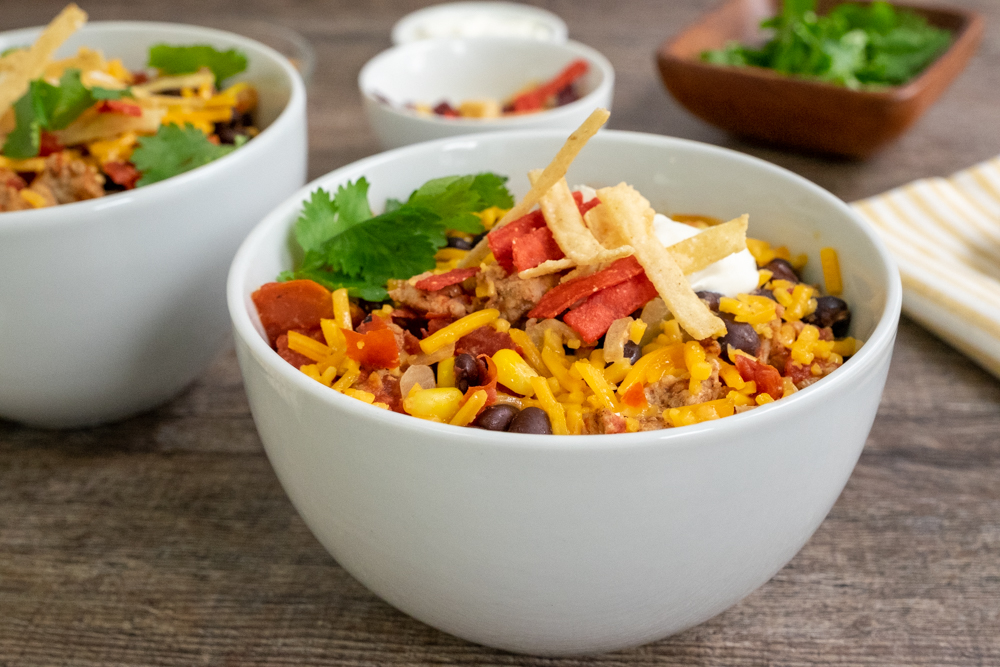 White Bean Chili with Masa Dumplings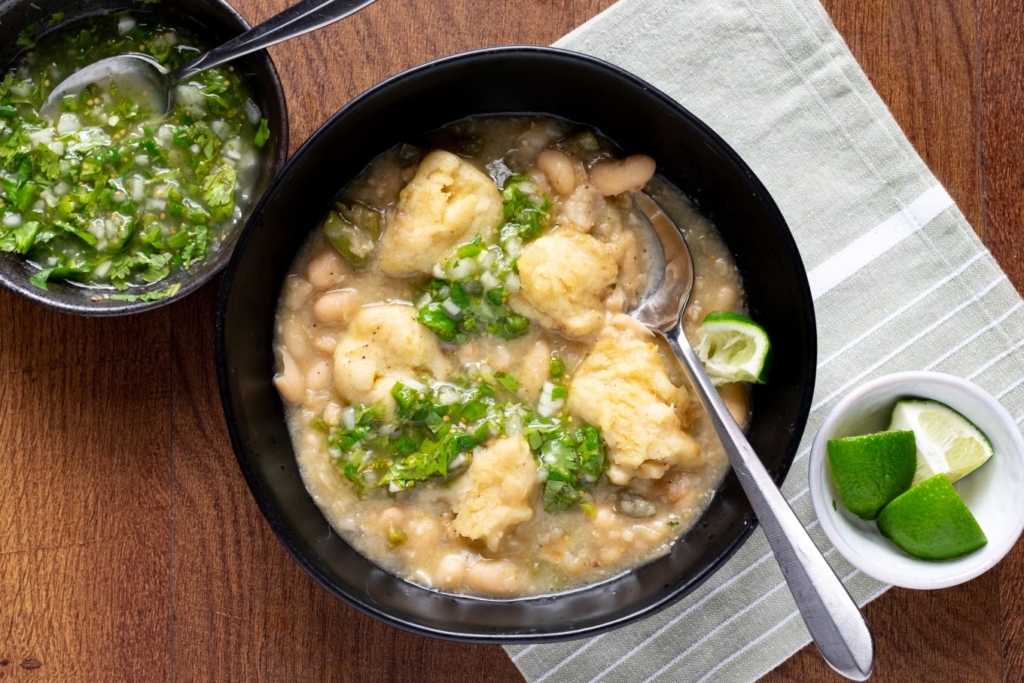 FAQs
Do I need to use the same ingredients?
Nope, we've included links to several chili recipes you can try but feel free to experiment. We made our chili using a mix of ground chili powder and some fresh chilis however this recipe will also work with dried chili peppers as well.
Should I use lean ground beef?
Lean ground beef will work fine, however to get the best possible flavor we recommend beef with a 80/20 fat ratio.
Can I skip the pre-sear?
You can, however the pre-sear step adds an added layer of flavor to the dish.