There are few meals more simply or satisfying than a steaming bowl of Texas chili. This super-simple dish is packed full of deep chili flavors and tender, fall-apart beef. It's also an absolute breeze to prepare, especially if you're making it in Suvie or a Slow Cooker. Unlike regular chili, Texas chili is made using whole beef chunks instead of ground beef. It also doesn't contain tomato or beans, however, if you want to add them go right ahead, we won't judge!
Follow this simple guide to make perfectly cooked slow cooker Texas chili every time.
Ingredients and Tools
Ingredients
1-2 lbs beef chuck
3-4 jalapeno peppers, thinly sliced
1 large yellow onion, diced
3 garlic cloves, minced
2 tbsp chile powder
1 tbsp cumin
1 tsp dried oregano
½ tsp cinnamon
1 tsp unsweetened cocoa powder
3 cups beef broth
1 tbsp brown sugar
Salt and pepper
Olive oil
Tools
Suvie or a slow cooker
Cast iron skillet
Directions
Pat the beef chuck dry with a paper towel. Cut into large 1-2 inch chunks and remove any large pieces of gristle or fat. Season with salt.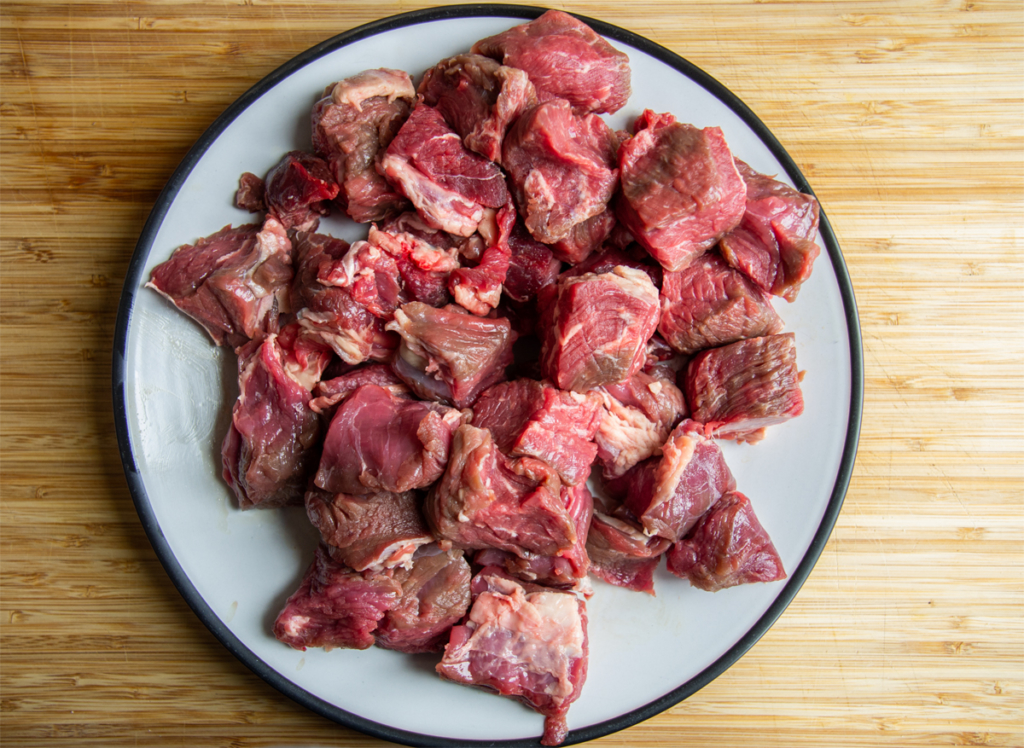 Heat a cast-iron skillet over high heat. Add 1 tbsp of oil. Once the oil is shimmering, place the cubed beef into the pan, ensuring that each piece makes contact with the bottom of the pan. You can do this in batches necessary.
Sear the beef on each side for about 1 minute. Remove the beef from the pan and place on a paper towel-lined plate.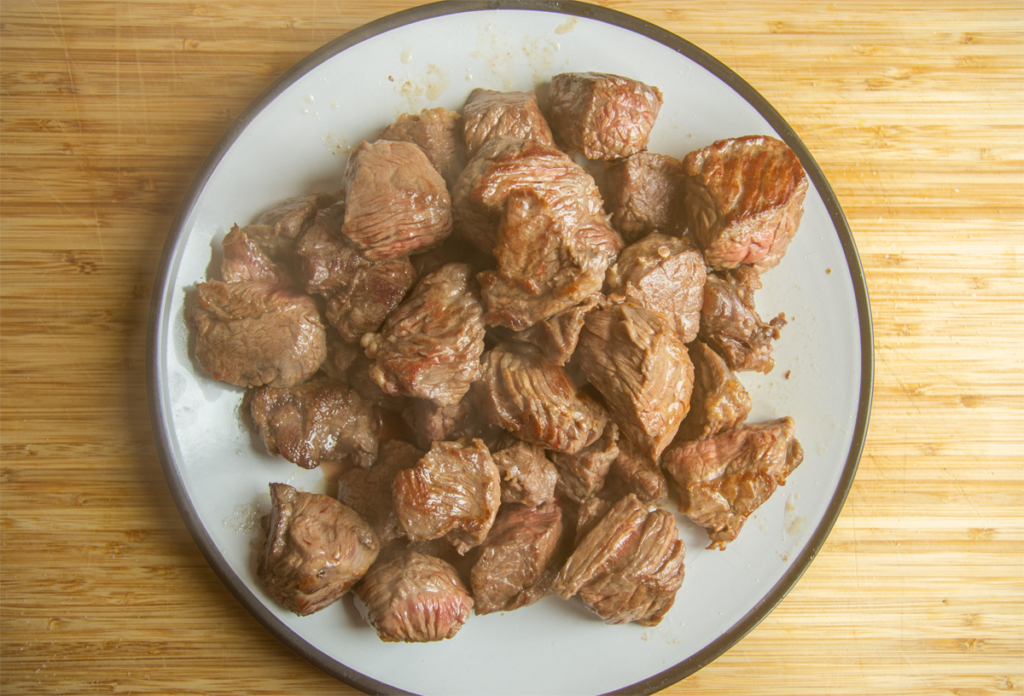 Reduce the heat and add 1 tbsp oil to the pan. Add the onion, jalapeno peppers, and garlic and cook for a few minutes. Add the chili powder, cumin, cinnamon, and oregano, and cook for another minute until fragrant. Add 1/4 cup of beef stock to deglaze the pan and use a wooden spoon or spatula to scrape up any browned bits stuck to the bottom of the pan.
Suvie Instructions
Add the beef to the protein pan (divide between two pans if necessary), add the onion mix, remaining beef stock, cocoa powder, and brown sugar. Stir to combine. Season with salt and pepper.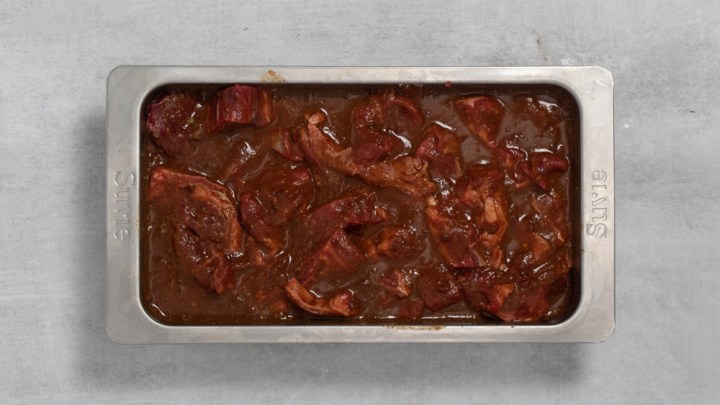 Add water to the reservoir, enter the Slow Cook settings and cook.
Slow Cook Settings
Protein: LOW, 6 hours
Starch: 0 minutes
After the cook, remove the pan or pans.
Slow Cooker Instructions
Add the beef to the slow cooker pot, add the onion mix, remaining beef stock, cocoa powder, and brown sugar. Stir to combine and season with salt and pepper.
Place the lid on the pot and Cook:
Low for 6 hours
Garnish with sour cream, shredded cheese, and scallions.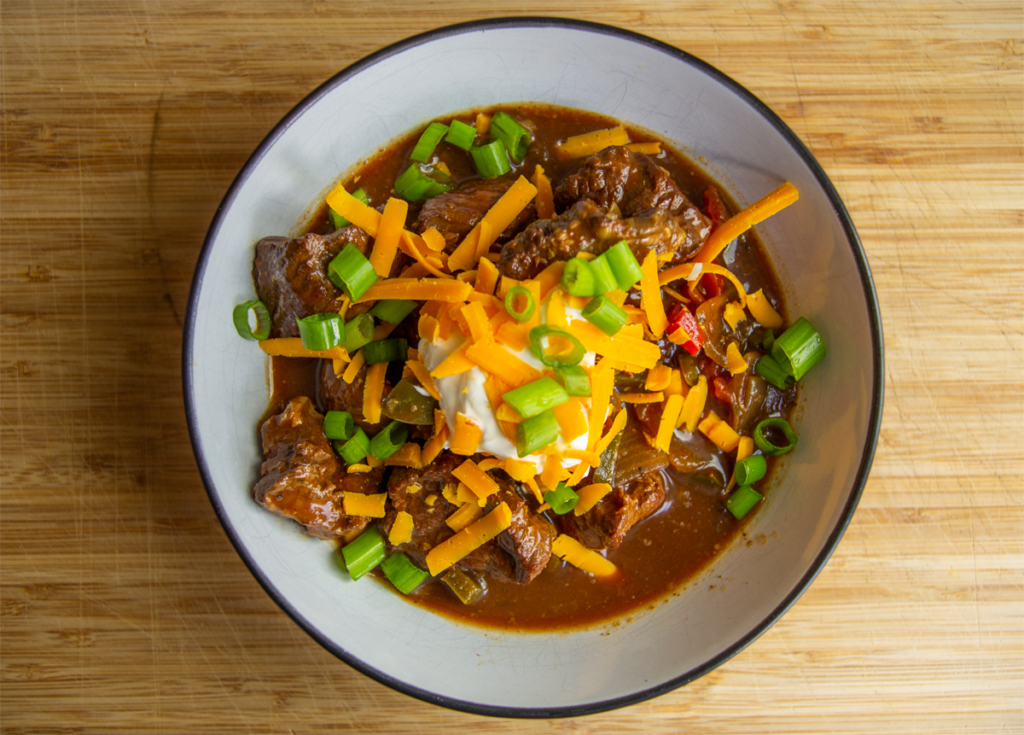 Recipes to try
Texas Chili with Cornbread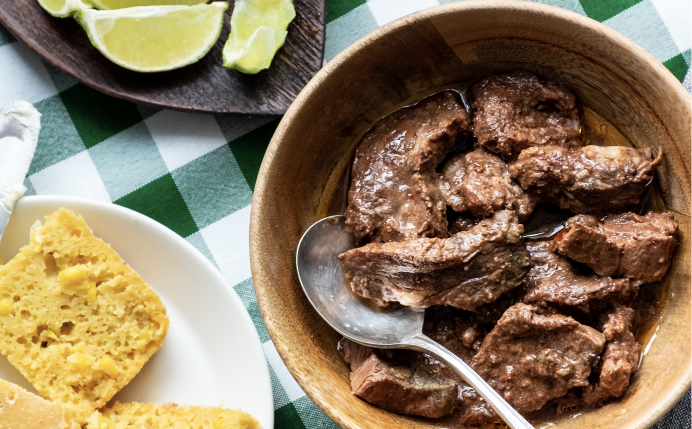 Beef Chili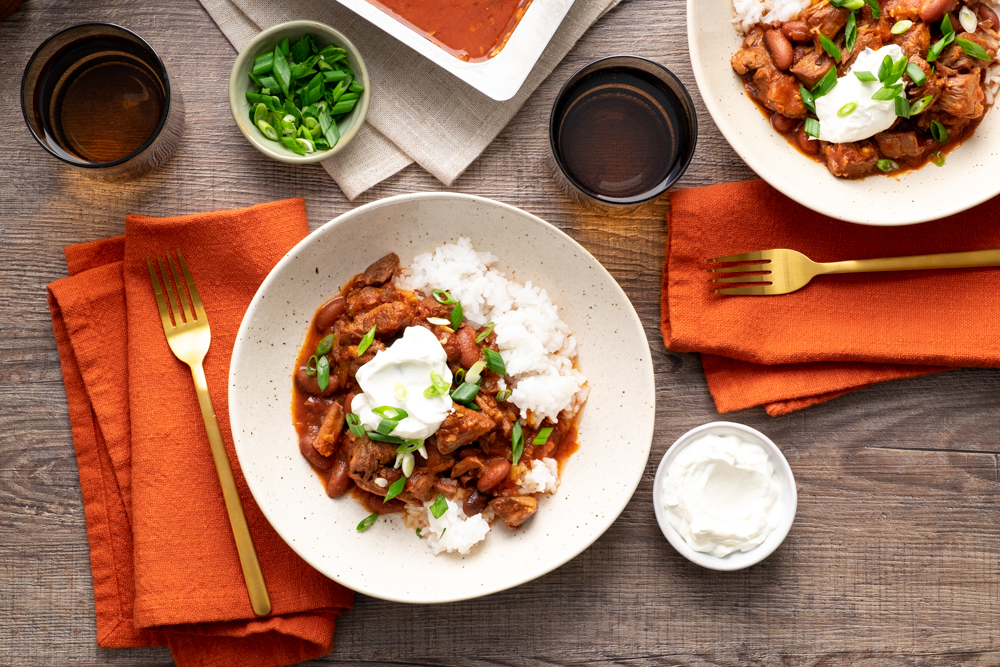 Carne Guisada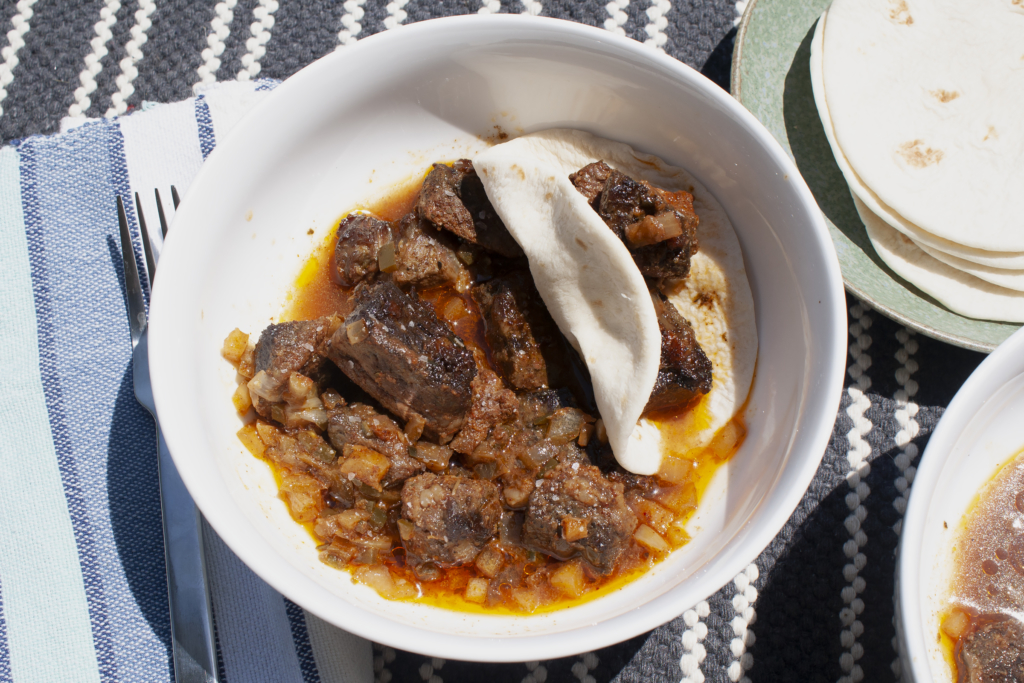 FAQs
Do I need to use the same ingredients?
Nope, our recipe is just a suggestion. Traditional Texas chili is defined by what it does not contain rather than what it does. Normally, it does not contain tomatoes or beans, but if you want to add them go ahead, it's your food after all. Generally, a mixture of beef chunks, chilis or chili powder (or both) and some beef or vegetable stock should be more than enough to create a hearty bowl of chili. We made ours using ground chili powder however this recipe will also work with dried and fresh chili peppers as well.
Can I use any cut of beef?
Of course! However, slow cooked meals like this are a great way to use more economical cuts of beef.
Can I skip the pre-sear?
You can, however the pre-sear step adds an added layer of flavor to the dish.