What could be better than a rich and creamy risotto topped with crisp pancetta and earthy mushrooms? A risotto that you don't have to stir! Luckily you get the best of both worlds in this delicious and easy recipe. The gentle heat of Suvie cooks the rice and releases its natural starches for a creamy risotto that only needs a final stir at the end. The amount of broth added before serving may vary depending on how much moisture the rice absorbs, so use your judgement to get the texture you like best.
Make Ahead Mushroom Risotto with Pancetta
Please always check your food to ensure your food has been cooked to safe serving temperatures. Please see our guide
here
for recommended FDA Time & Temperatures.
Servings: 4
Difficulty: 4 hours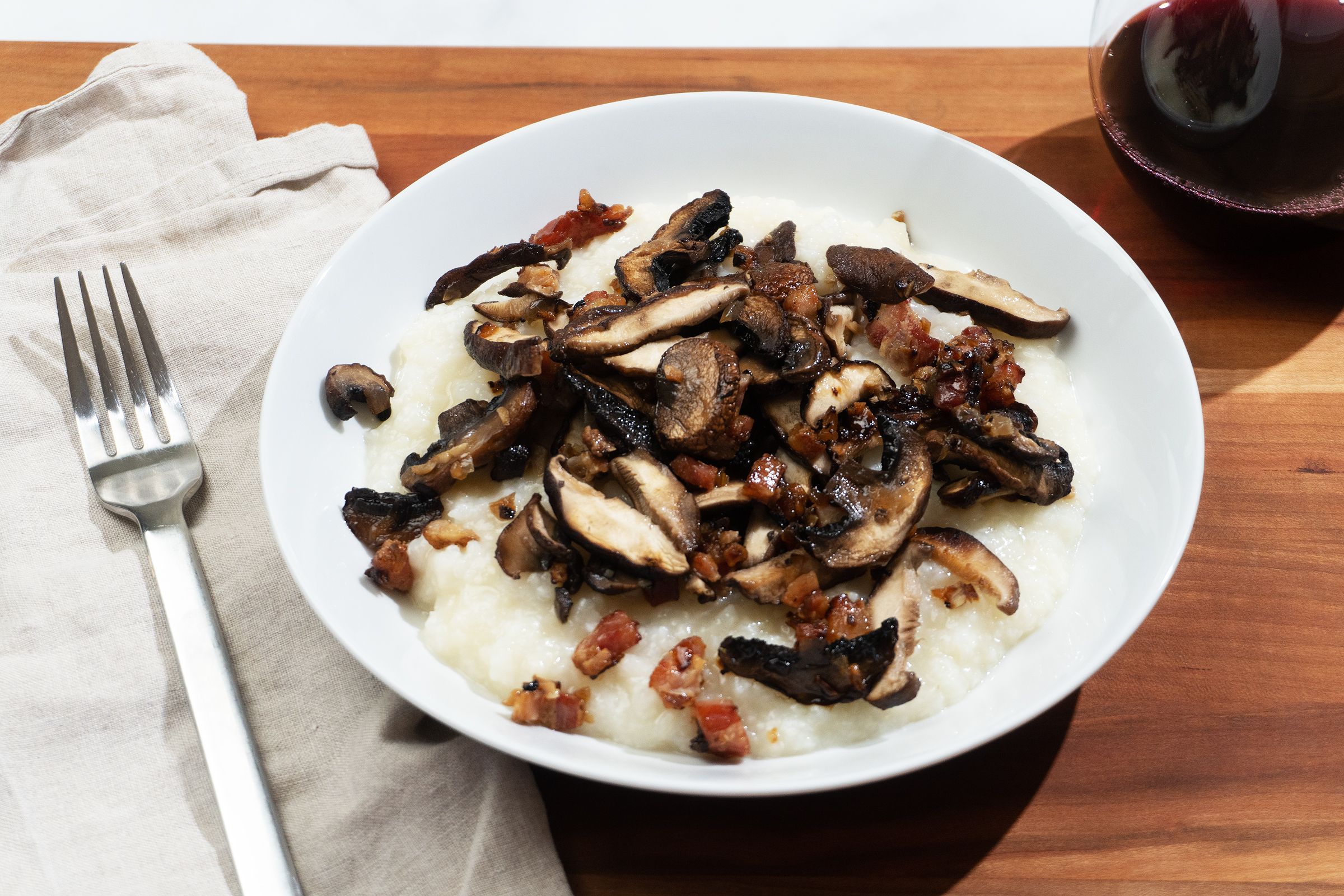 Ingredients
¼ cup finely chopped onion
2 garlic cloves, peeled and minced
2.5 oz pancetta, chopped
5 oz shiitake mushrooms, thinly sliced
5 oz cremini mushrooms, thinly sliced
1 ½ cups arborio rice
6 cups warm chicken or vegetable broth, divided
1 tbsp olive oil
2 tsp red wine vinegar
1 tsp red miso paste
Directions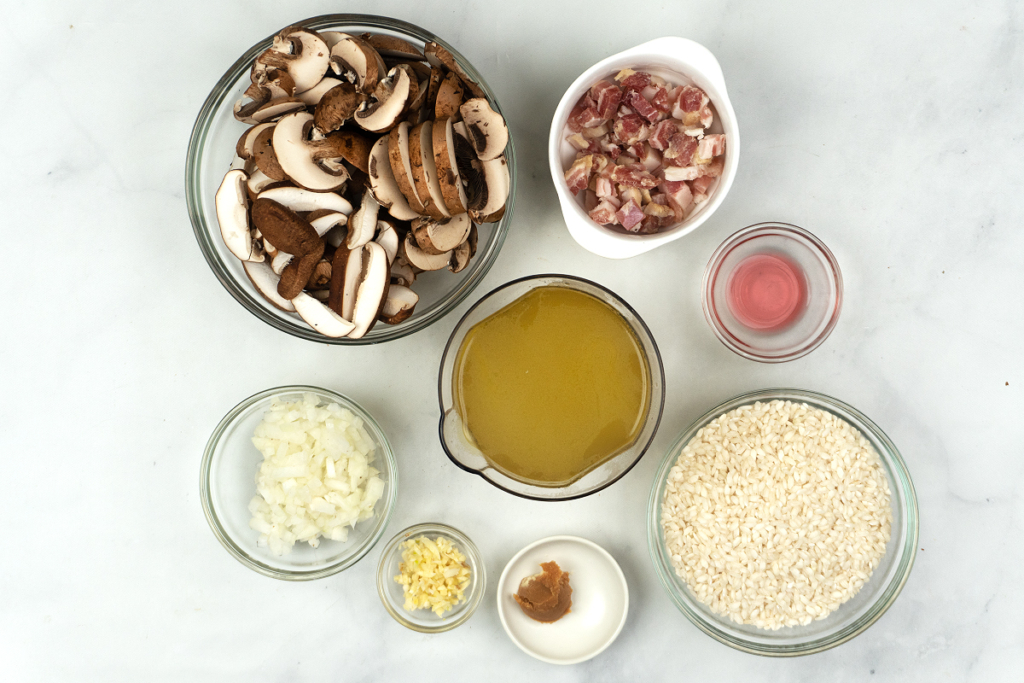 1) In a Suvie pan, stir together ¼ cup chopped onion, 2 minced garlic cloves, 2.5 oz chopped pancetta and insert into the top zone of your Suvie. Broil for 20 minutes, adding the 5 oz shiitake mushrooms and 5 oz cremini mushrooms halfway through, stirring to incorporate.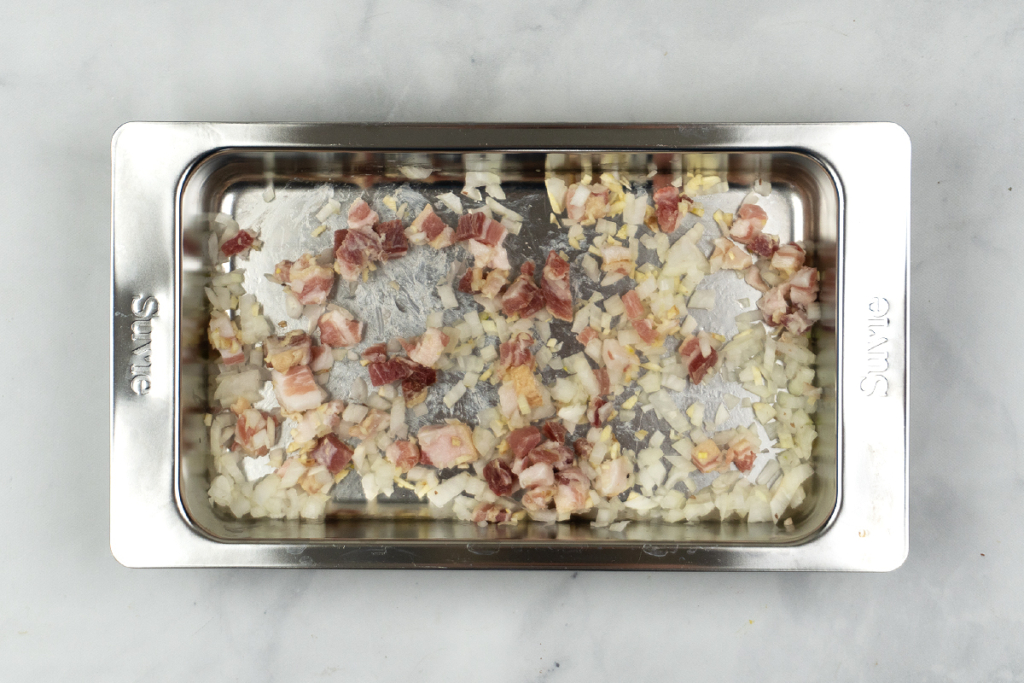 2) In a second Suvie pan, stir together 1 ½ cups arborio rice, 4 cups warm chicken broth, 1 tsp olive oil, and ½ tsp salt. Insert pan into the bottom of your Suvie, input settings, and cook now or schedule, leaving mushrooms in the top zone of Suvie.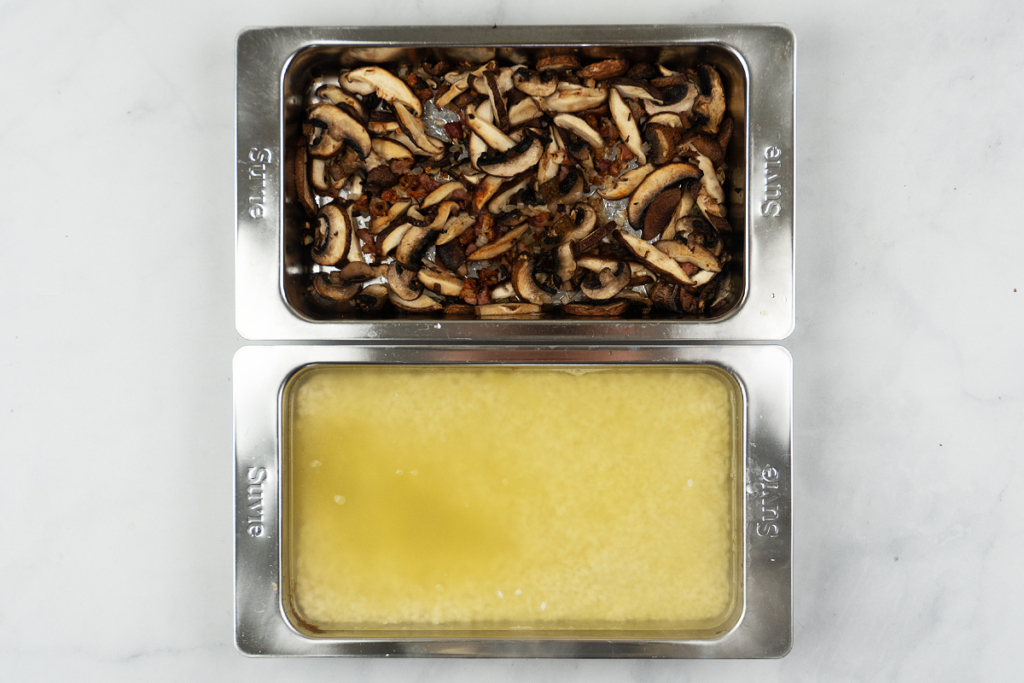 Suvie Cook Settings
Bottom Zone: Slow Cook Low for 3 hours
Top Zone: Slow Cook Low for 3 hours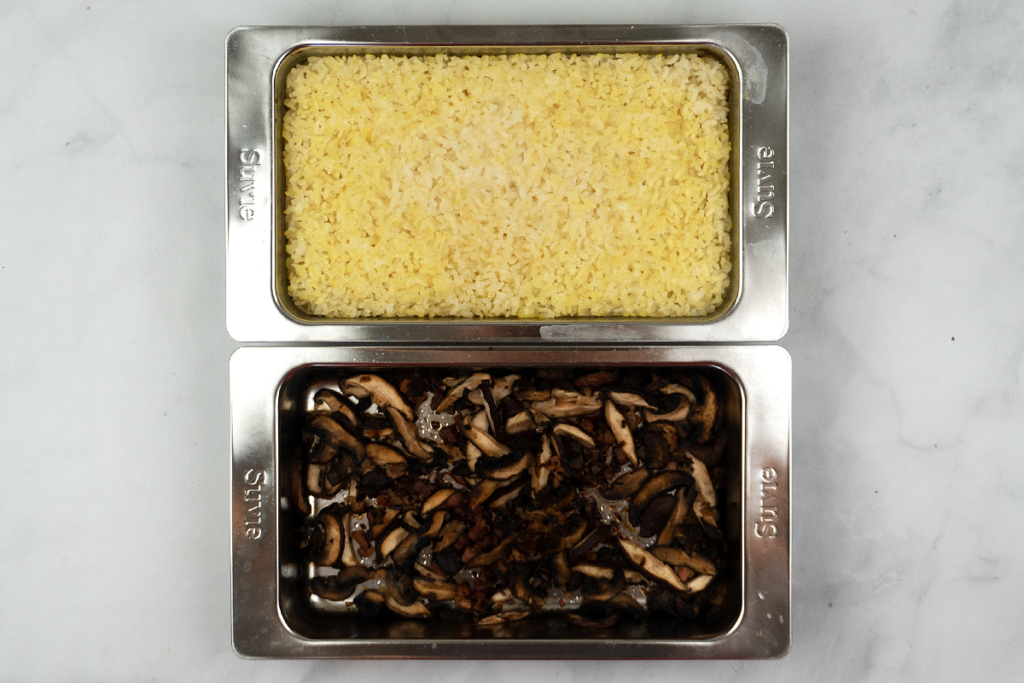 3) After the cook, transfer risotto to a large bowl and slowly stir in remaining 2 cups warm broth and 1 tsp red miso paste. Stir for 1 minute until risotto is creamy.
4) Stir 2 tsp red wine vinegar into mushrooms and season to taste with salt and pepper.
5) Divide risotto between shallow bowls and top with mushrooms.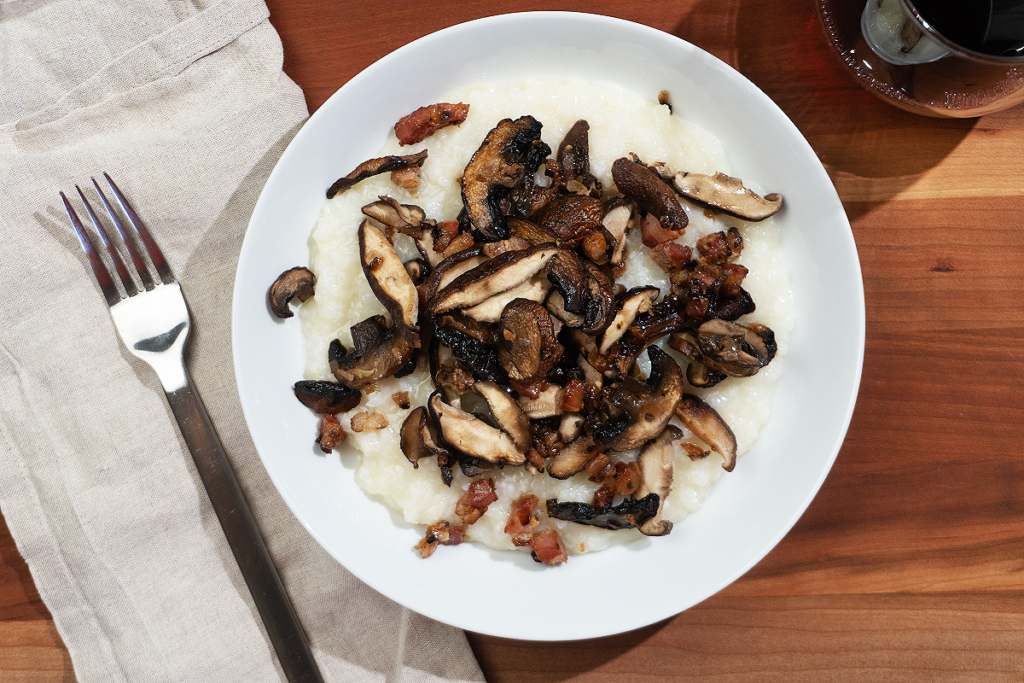 Nutrition
Nutritional Information per serving (4 servings per recipe): Calories 370, Total Fat 6g, Total Carbohydrates 74g, Total Sodium 510mg, Total Protein 26g.