Confit is a classic French technique that was originally used to preserve meats (primarily poultry) in fat. The slow poaching of the meat in its own fat slowly evaporates off water and creates an airtight seal once the oil cools. In this recipe, we impart more flavor into the chicken by using olive oil and including garlic cloves and shallots. Braising the carrots with chicken stock and honey adds depth and sweetness, and the barley adds chewiness and nuttiness.
My Cook: Garlic Confit Chicken with Braised Carrots
Please always check your food to ensure your food has been cooked to safe serving temperatures. Please see our guide
here
for recommended FDA Time & Temperatures.
Servings: 2
Difficulty: 5.5 Hours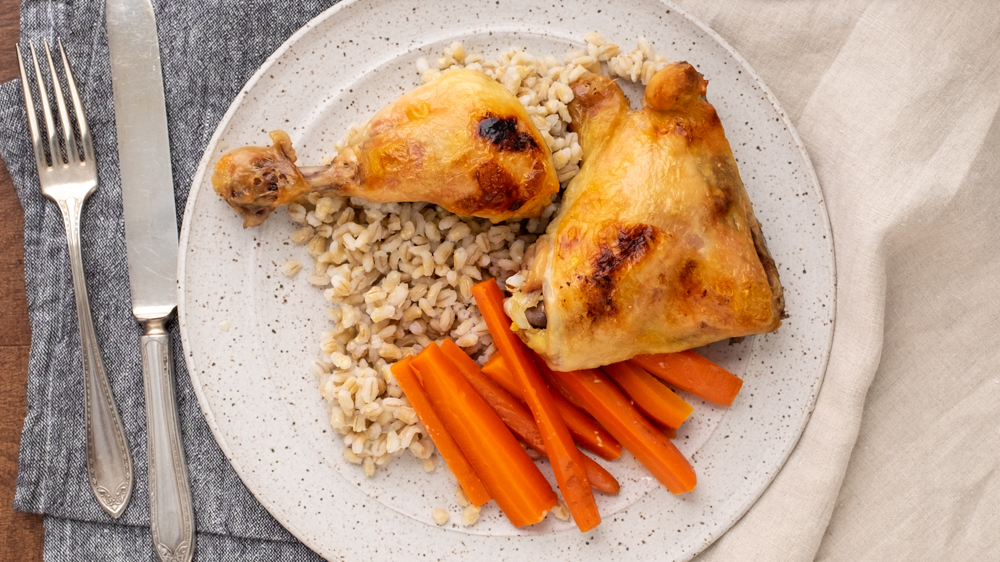 Ingredients
2 whole chicken legs
10 cloves garlic
4 shallots
½ cup olive oil
8 oz carrots
½ cup chicken stock
2 tbsp butter
1 tbsp honey
½ cup pearled barley
Directions
Separate the chicken legs into two pieces by cutting between the thigh and the drumstick. Peel the garlic and shallots, and cut the shallots in half.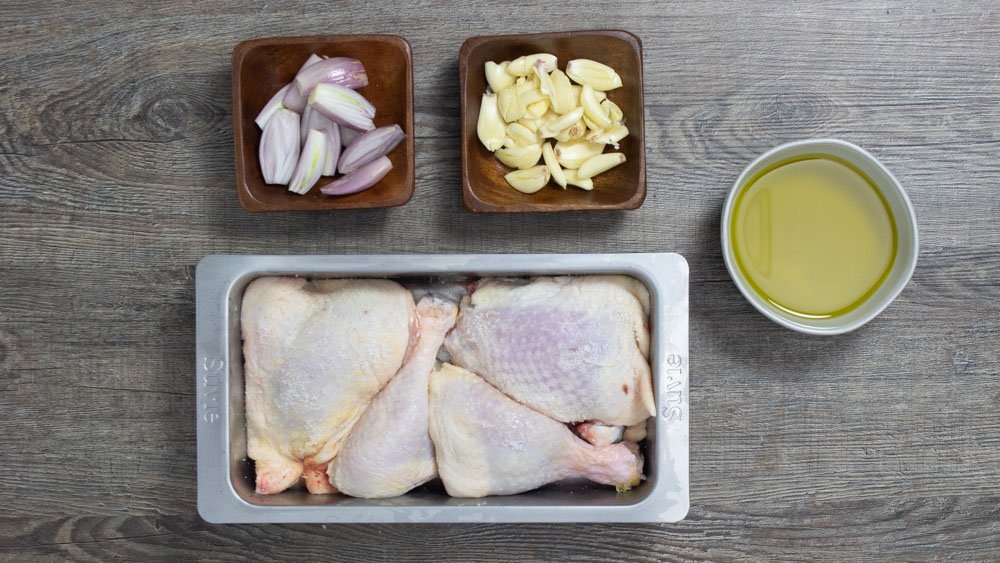 Place the chicken pieces in a Suvie pan, and season well with salt and pepper. Place the garlic and shallot on top of the chicken. Pour the olive oil into the pan being sure to coat the chicken pieces.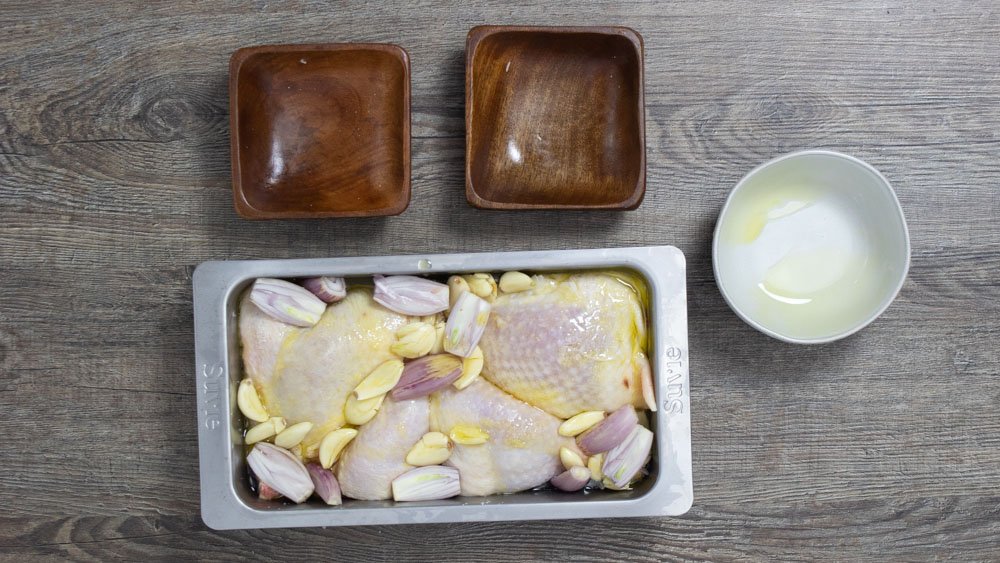 Cover with aluminum foil and place in the upper right zone.
Peel the carrots and place in a Suvie pan. Cut the butter into small cubes and scatter over the carrots. Pour the chicken stock and honey over the carrots.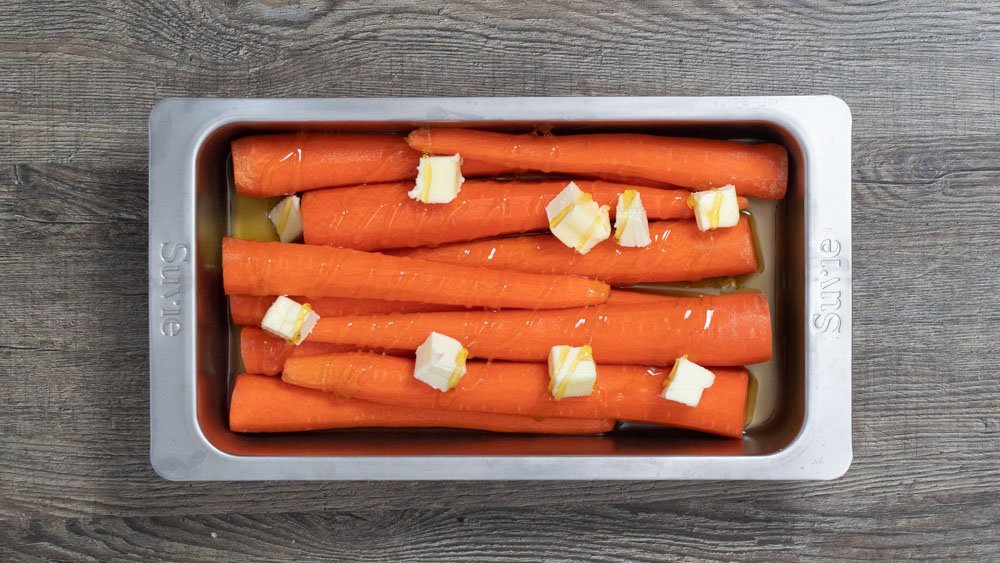 Season to taste with salt and pepper and cover with foil. Place in the upper left zone. Place the barley in the starch pan, season well with salt and place in the lower right zone. Enter the Slow Cook settings and cook.
Slow Cook Settings
Protein: Low, 4 hours
Starch: 50 minutes
After the cook, remove the foil from both pans.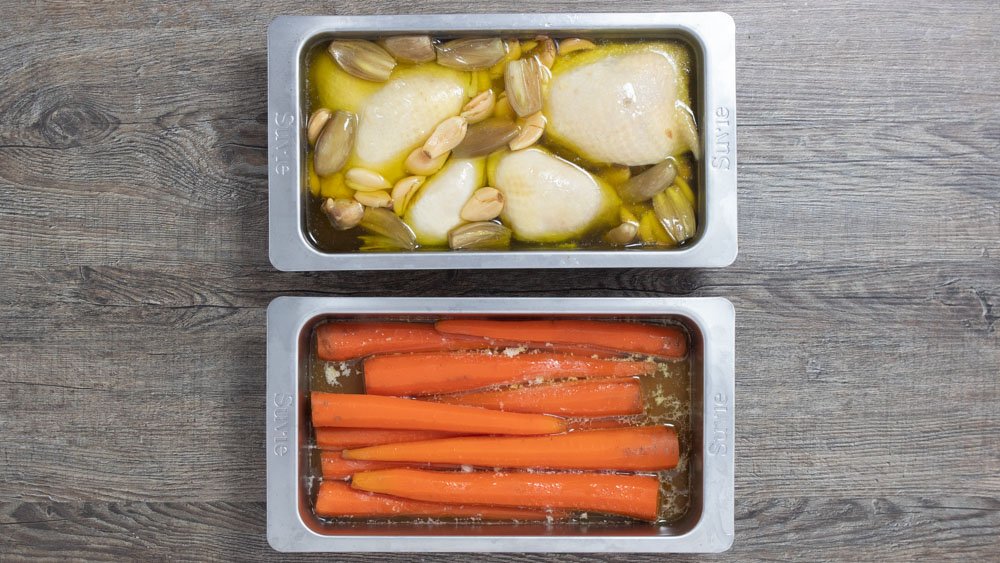 Carefully remove the chicken pieces from the oil. Drain the oil and garlic. Try and save the oil for dipping, drizzling, or if you're feeling ambitious, use it to make mayonnaise! Return the chicken to the pan skin side up and place the pan in your Suvie. Set to broil for 10 minutes to crisp the skin, watch carefully for the last 2 minutes to make sure it doesn't burn.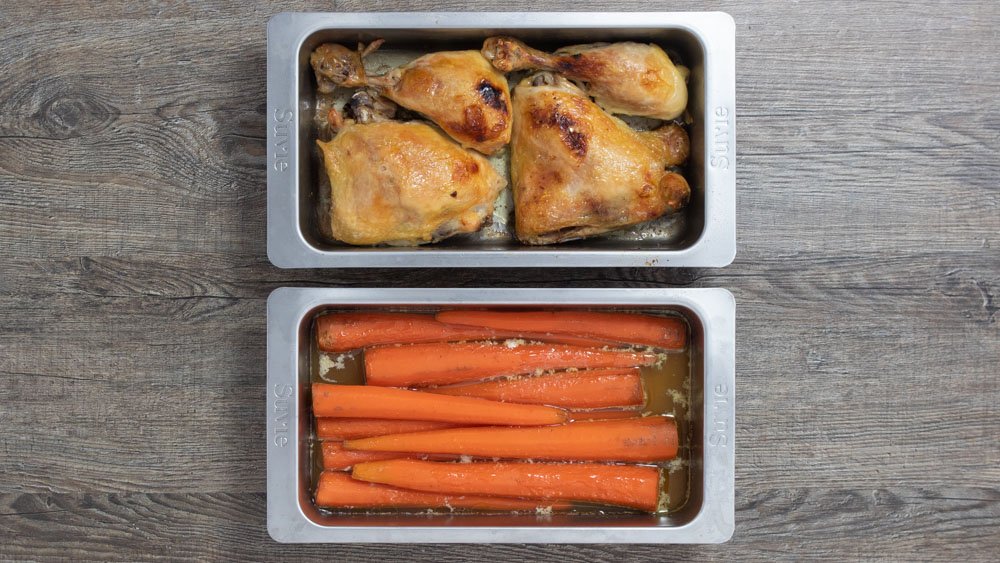 Fluff the barley with a fork and adjust seasoning to taste.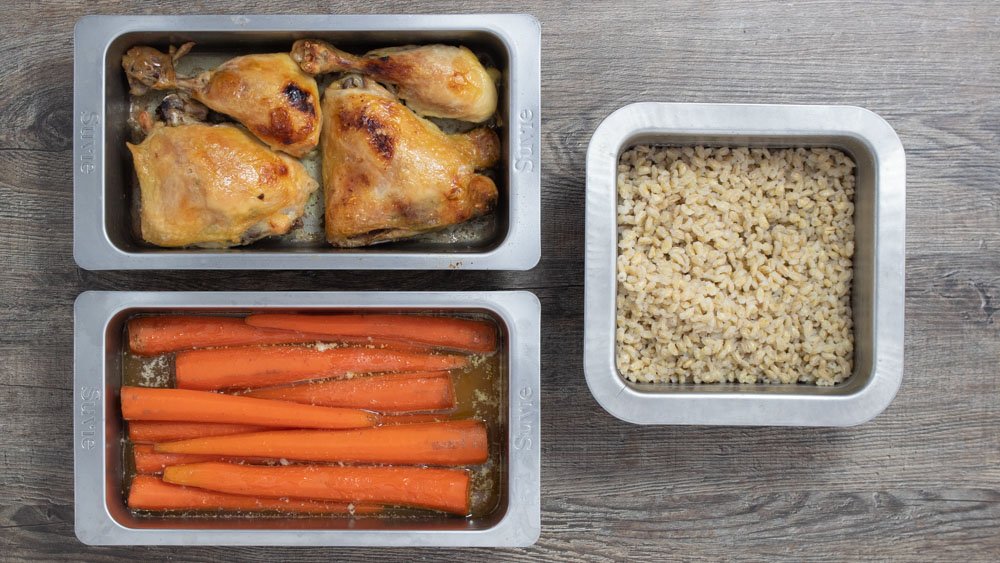 Serve the chicken and carrots over the barley. Bon appetit!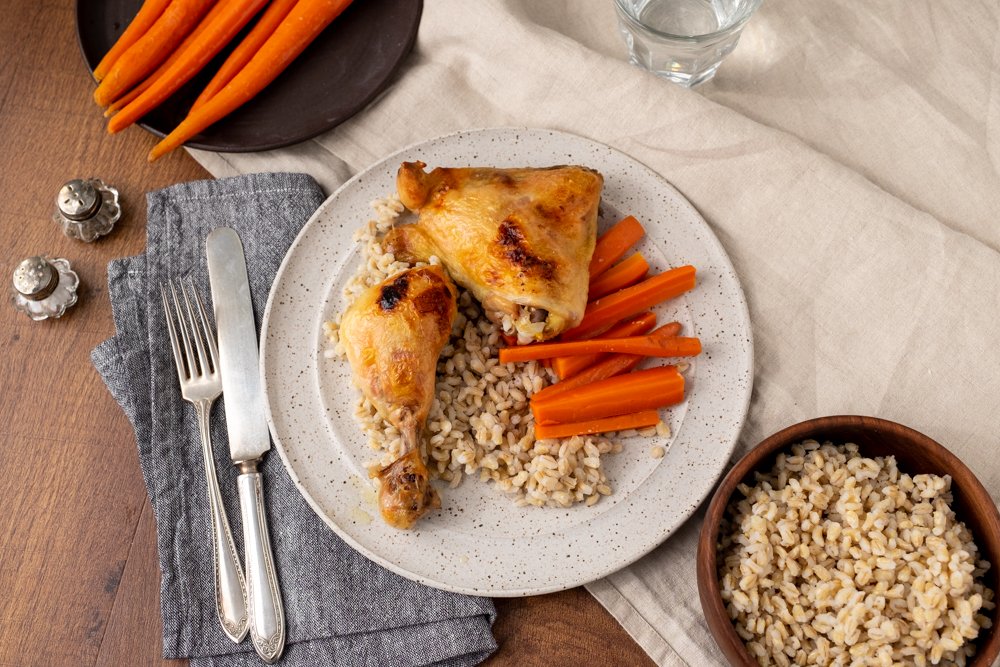 Wine Pairing
When it comes to poultry dishes you can't go wrong with a good quality bottle of Saignée Rosé and chicken confit is no exception. Alternatively, a crisp Riesling will cut through the fat of the chicken and add a hint of sweetness to the flavor palate.