Looking for a sweet springtime treat? We've rounded up our favorite desserts, which rely heavily on fresh fruit (strawberries!) and bright, verdant flavors. From saucy strawberry sundaes to spiced carrot cake to strawberry rhubarb crumble, we've got a dessert for everyone.
1. Strawberry Sundaes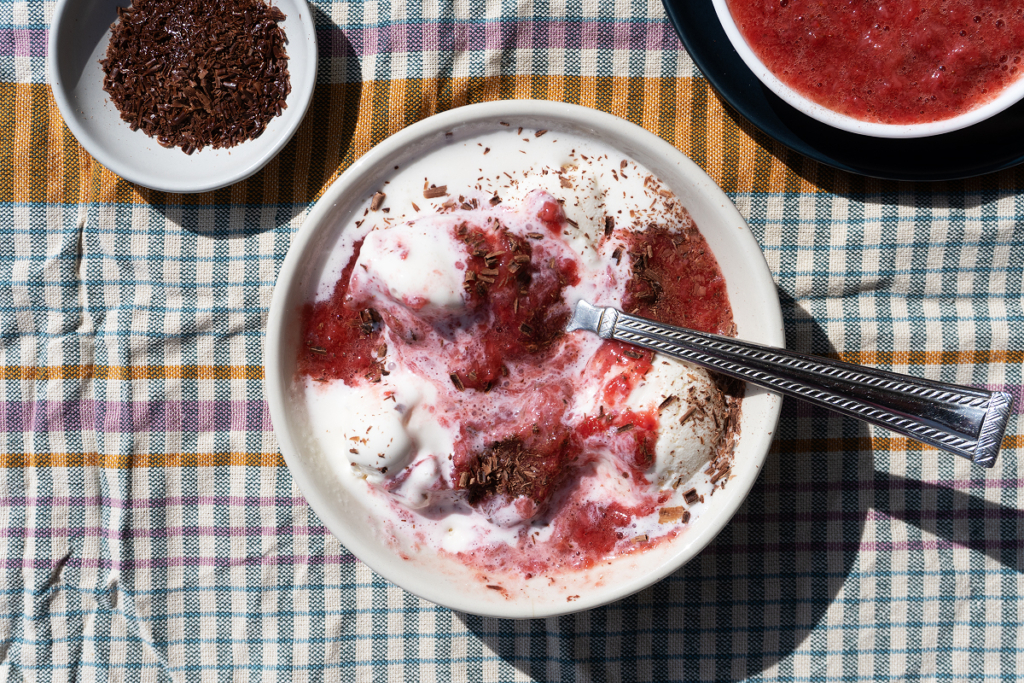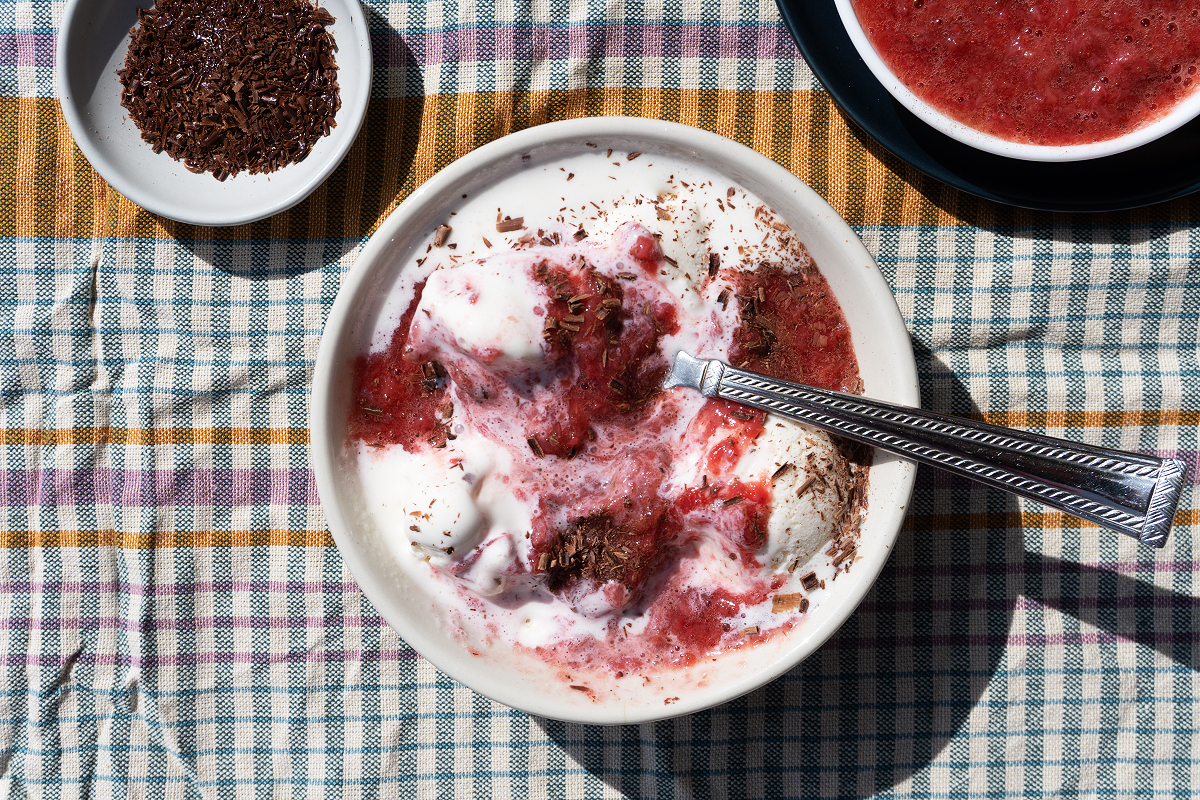 Sous vide strawberries make the perfect topping for rich, vanilla ice cream. The low and slow cooking temperature mellows out the fruit's tanginess and concentrates its natural sweetness. In our testing we found the ice cream sweet enough, but depending on the ripeness of your berries, you may want to add a tablespoon or two of granulated sugar to increase the sweetness. If desired, add a sprig of mint, basil, or thyme to the strawberries to imbue them with subtle herbal flavor as they sous vide.
2. Carrot Cake with Cream Cheese Frosting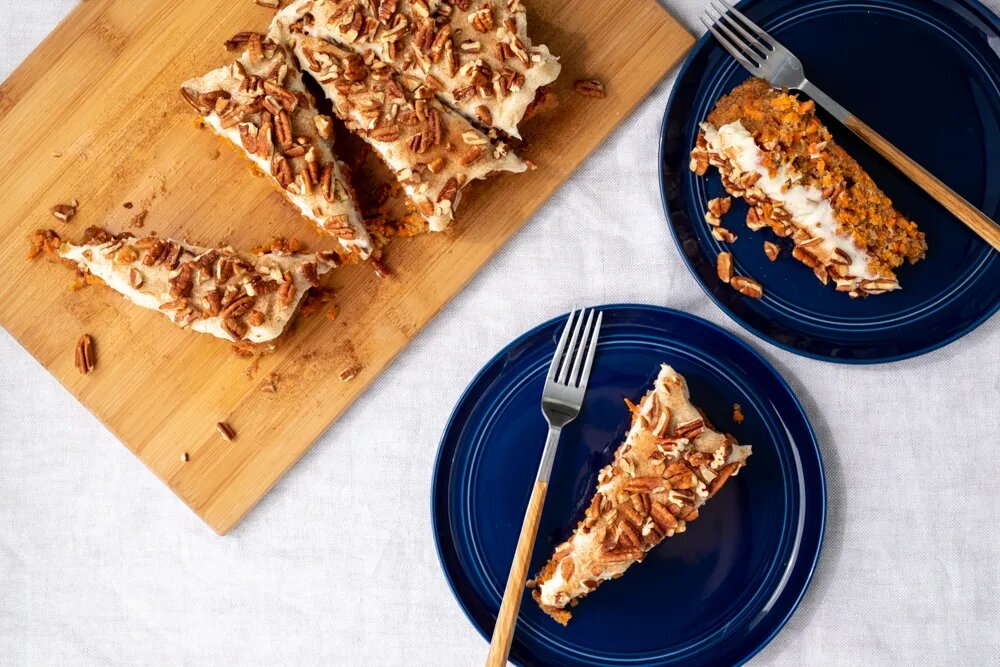 Ah, carrot cake. Is there any better way to consume vegetables than in a sweet, spicy and fragrant cake topped with tangy cream cheese frosting? I think not. This recipe brings together all of the elements that make carrot cake so wonderful without overwhelming your palate with spice. We wanted cinnamon and ginger, but only enough to complement the taste of the carrots and not mask them. For the frosting, we went all in on tangy cream cheese flavor. We love the crunch that chopped, toasted nuts bring to this cake, but you can always substitute toasted coconut or omit them altogether for a smooth finish.
3. Roasted Strawberry and Basil Poke Cake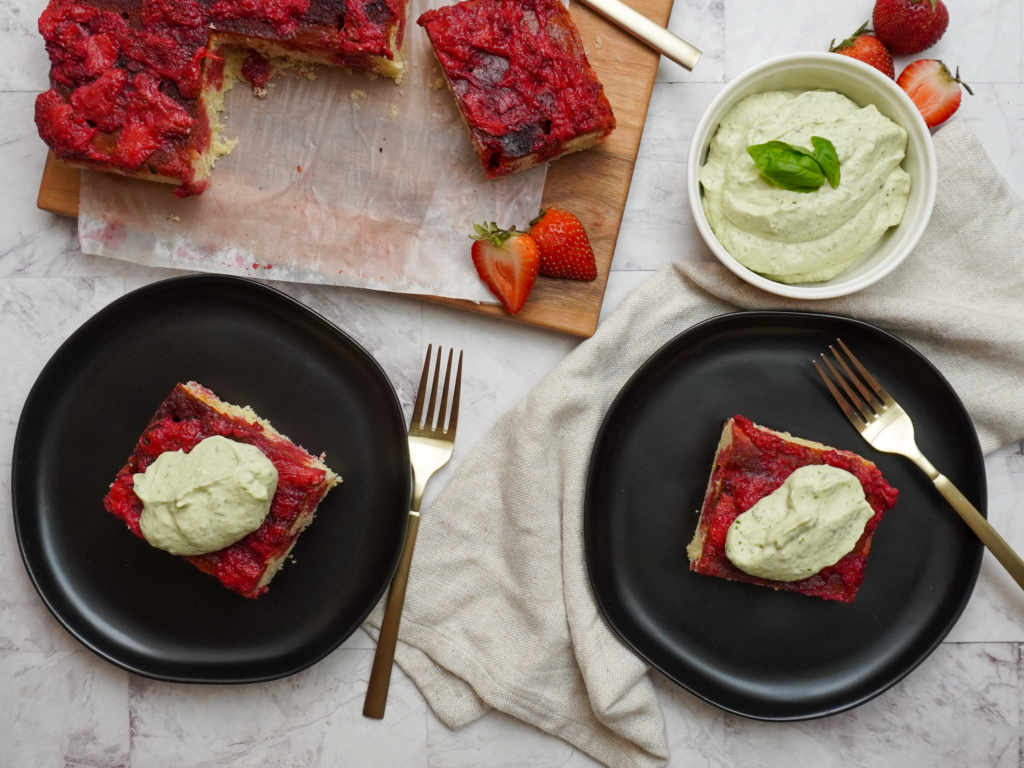 Say hello to this fragrant and vibrant revamped version of the humble poke cake. We've topped a traditional vanilla cake with strawberry gelatin powder to bring that familiar strawberry flavor, and to really bring that "Wow" factor, we mix in fresh roasted strawberries for additional texture and depth. A vibrant and flavorful basil whipped cream doubles down on the fresh spring flavors.
4. Strawberry Shortcake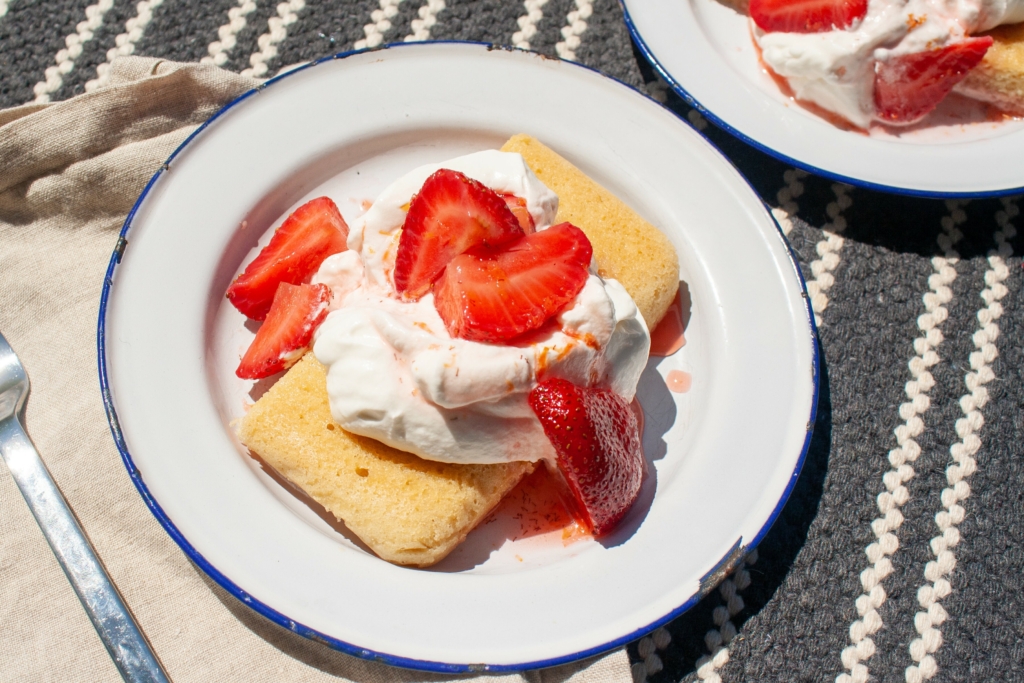 Strawberry shortcake is one of our favorite spring desserts. Juicy berries, fluffy whipped cream, and tender cake combine for a dish worth more than the sum of its parts. While many recipes go the biscuit route (which we love too!), our version leans more heavily on the cake side of shortcake. We think that once you try this recipe you'll want to make it again and again; you can keep things interesting by substituting some or all of the strawberries for raspberries, blueberries, or blackberries.
5. Strawberry and Cardamom Slab Scones
In this recipe, we've simplified the classic scone. Instead of forming or cutting the dough into shapes before baking, we bake the scones in one delicious slab. The mildly sweet strawberry topping is seasoned with cardamom and orange zest, adding a touch of citrus-spice to balance out the buttery richness of the scone base. Feel free to purchase whipped cream (or clotted cream, for a more traditional touch) or whip your own.
6. Strawberry Rhubarb Crumble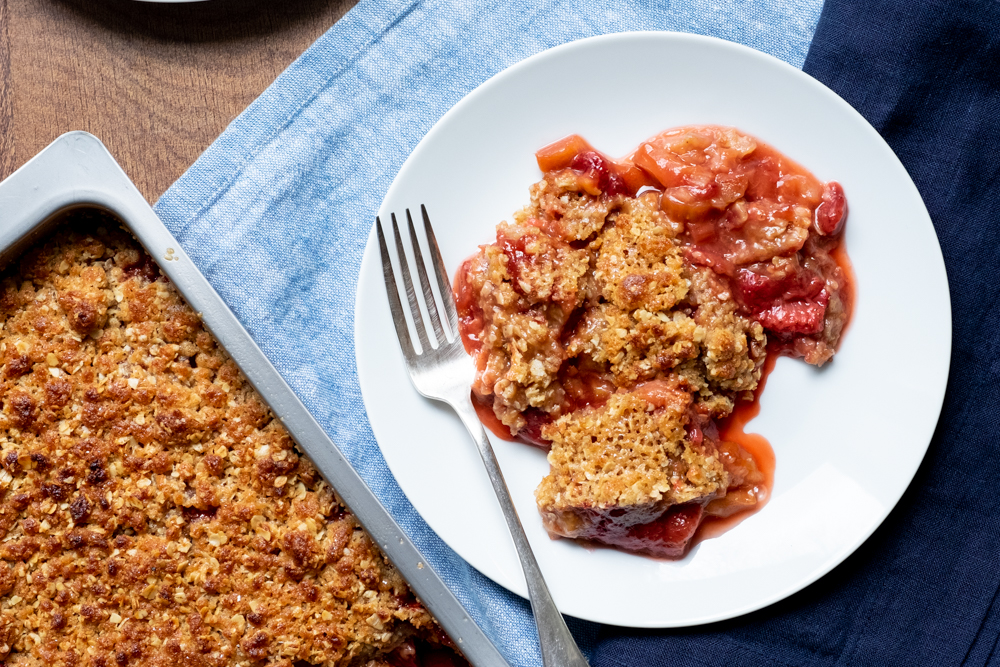 Rhubarb has a short growing season that only lasts for a few months every spring. To celebrate the small window when this tangy, vibrant vegetable is available, we are cooking up a classic strawberry rhubarb crumble. The strawberries and rhubarb first get tossed together with sugar to soften and get juicy. For the topping, we call on oats for texture, brown sugar for rich caramel flavor, cinnamon for a little heat, and flour and butter to bind it all together. For such a delicious dessert you'll wish rhubarb was available all year round.