In this recipe, we've simplified the classic scone. Instead of forming or cutting the dough into shapes before baking, we bake the scones in one delicious slab. This modified scone gives an "ad hoc" approach to standard breakfast pastries, simply serve yourself a piece the size and shape of your choosing. The mildly sweet strawberry topping is seasoned with cardamom and orange zest, adding a touch of citrus-spice to balance out the buttery richness of the scone base. Feel free to purchase whipped cream (or clotted cream, for a more traditional touch) or whip your own.
Strawberry and Cardamom Slab Scones
Please always check your food to ensure your food has been cooked to safe serving temperatures. Please see our guide
here
for recommended FDA Time & Temperatures.
Servings: 4-6
Difficulty: 40 minutes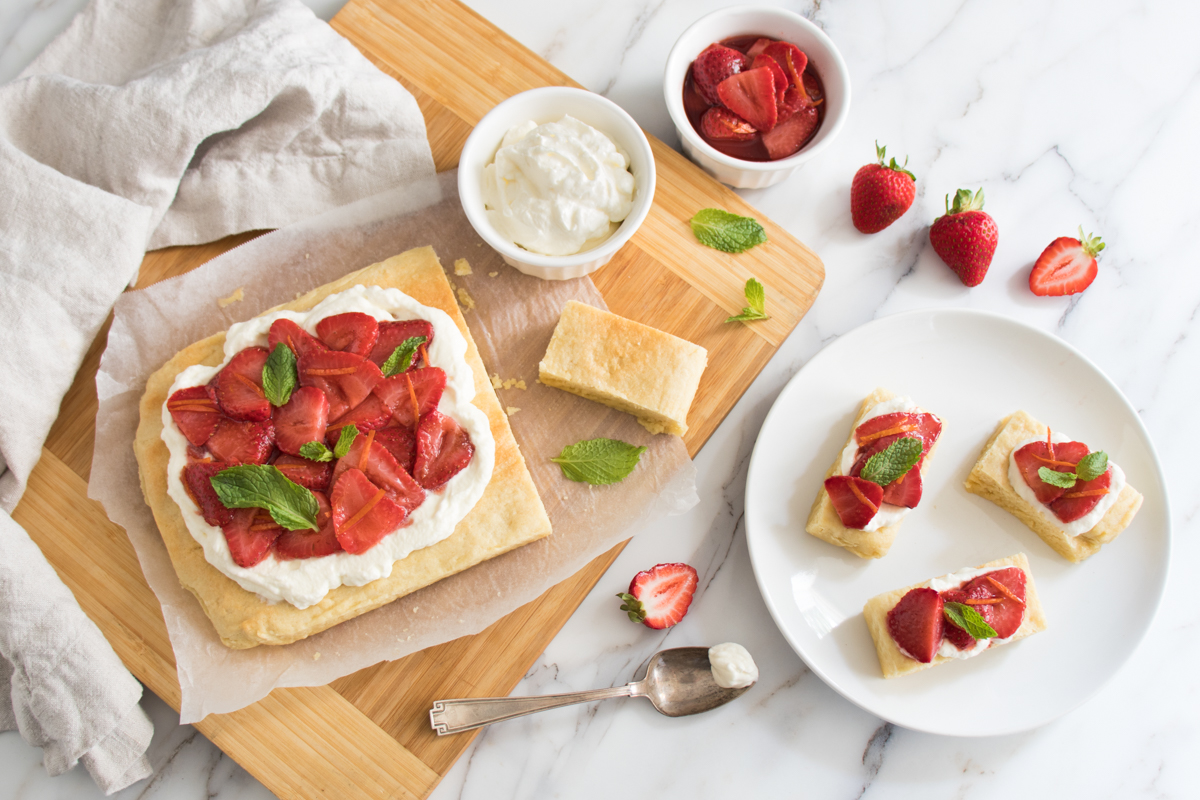 Ingredients
2 cups all purpose flour
½ tsp salt
2 ½ tsp baking powder
½ cup (1 stick) unsalted butter, frozen and grated
½ cup, plus 2 tbsp granulated sugar, separated
1 large egg
½ cup heavy cream
1 tsp vanilla extract
3 cups sliced strawberries
½ cup orange juice
1 tbsp orange zest
1 tsp ground cardamom
½ cup whipped cream or clotted cream
4-6 mint sprigs, for garnish
Directions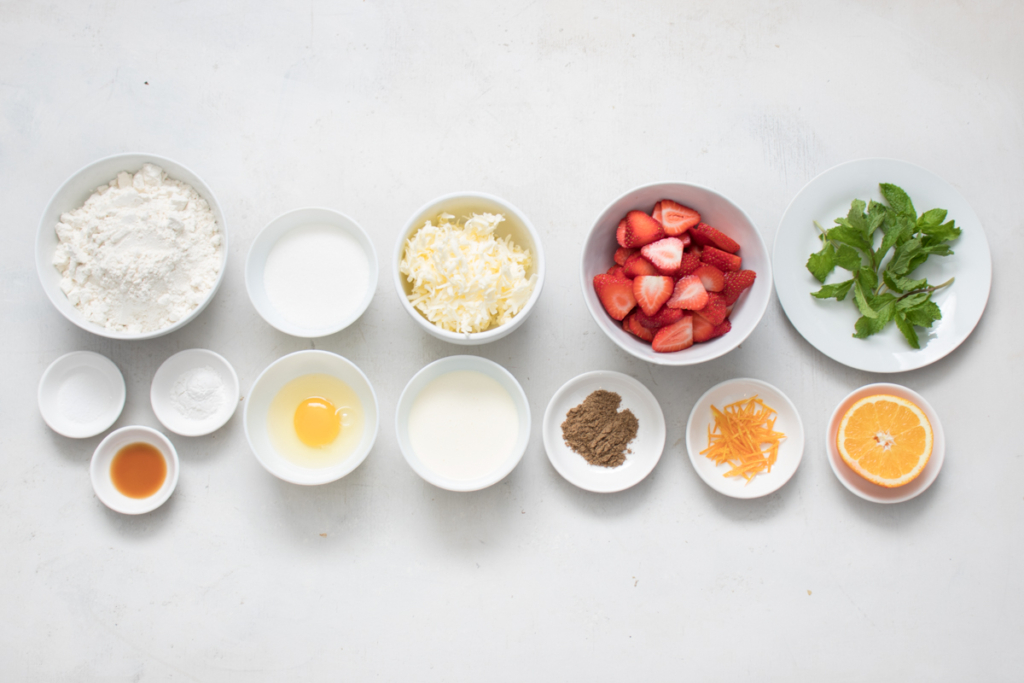 1) In a medium bowl, stir together 2 cups flour, ½ tsp salt, and 2½ tsp baking powder. Add ½ cup grated butter and use your hands to mix together until crumbly.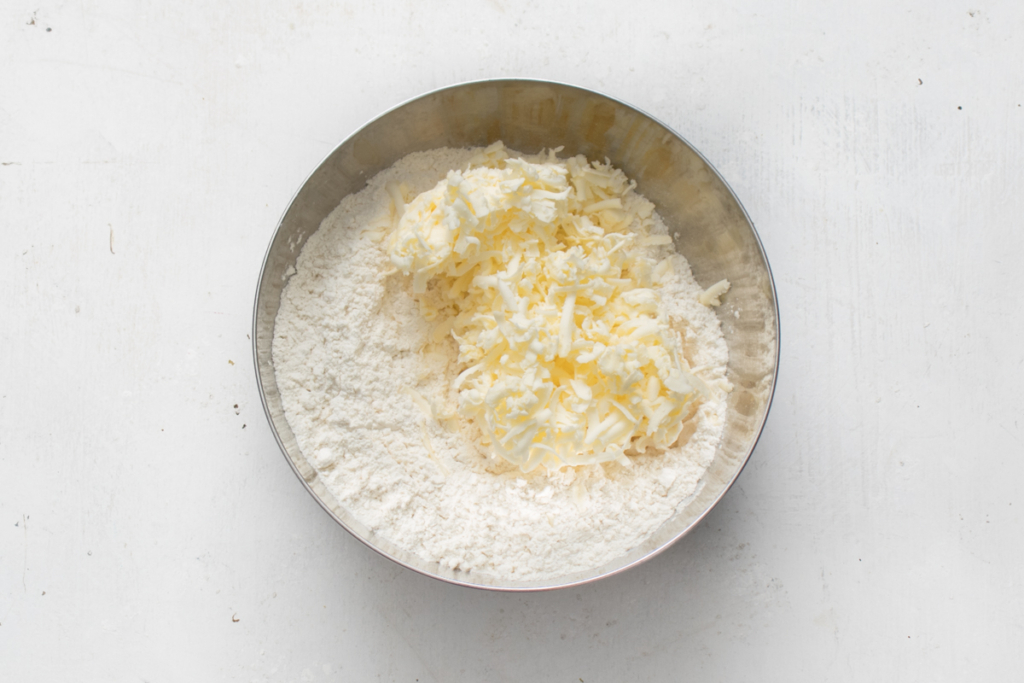 2) In a medium bowl, whisk together ½ cup sugar, 1 egg, ½ cup heavy cream, and 1 tsp vanilla extract.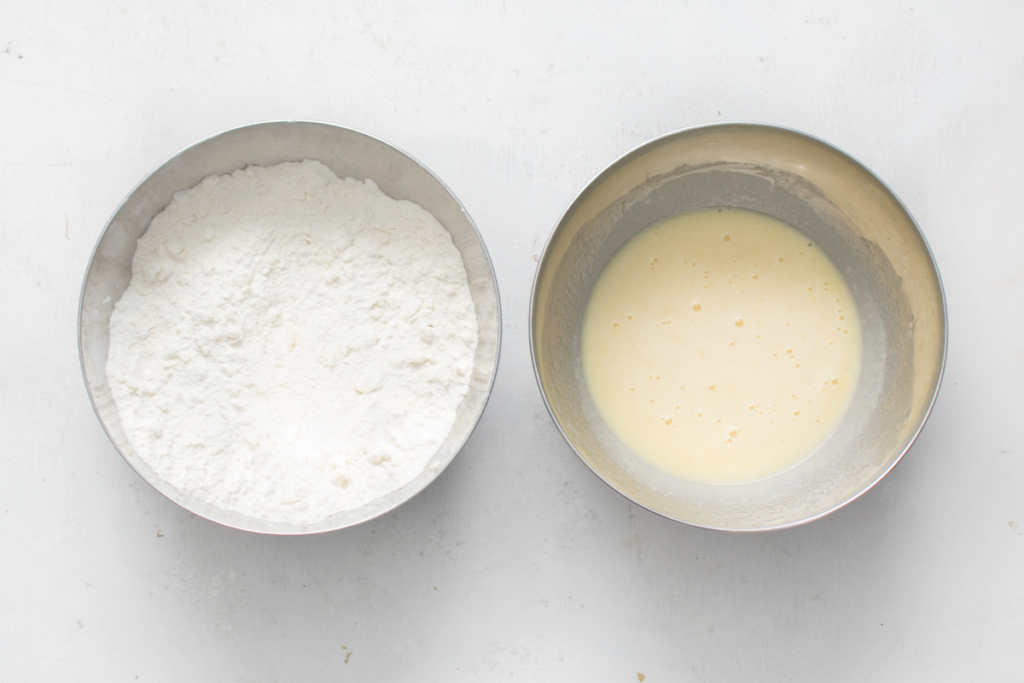 3) Add the wet ingredients to the dry, using a fork to stir the ingredients together until the dough is rough and shaggy. Turn the dough out onto a lightly floured work surface and knead for 4-5 minutes or until the dough is smooth.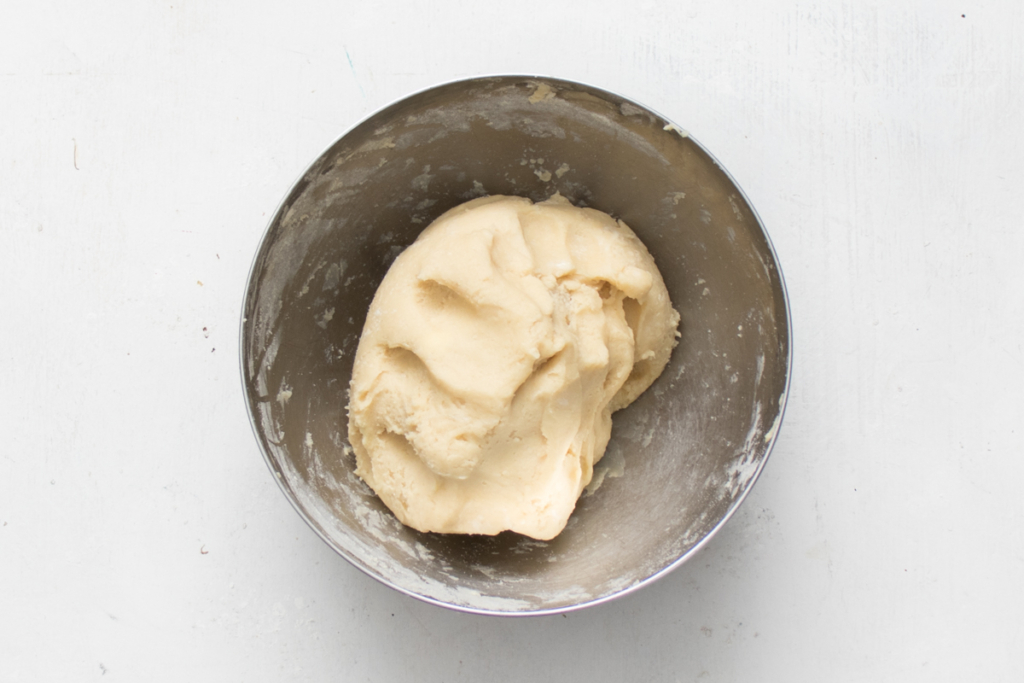 4) Transfer dough to a parchment lined Suvie pan and spread into an even layer. Cover the pan with plastic wrap and place in the refrigerator to rest for 15 minutes. Once rested, place the pan in the top zone of your Suvie. Input settings, and cook now.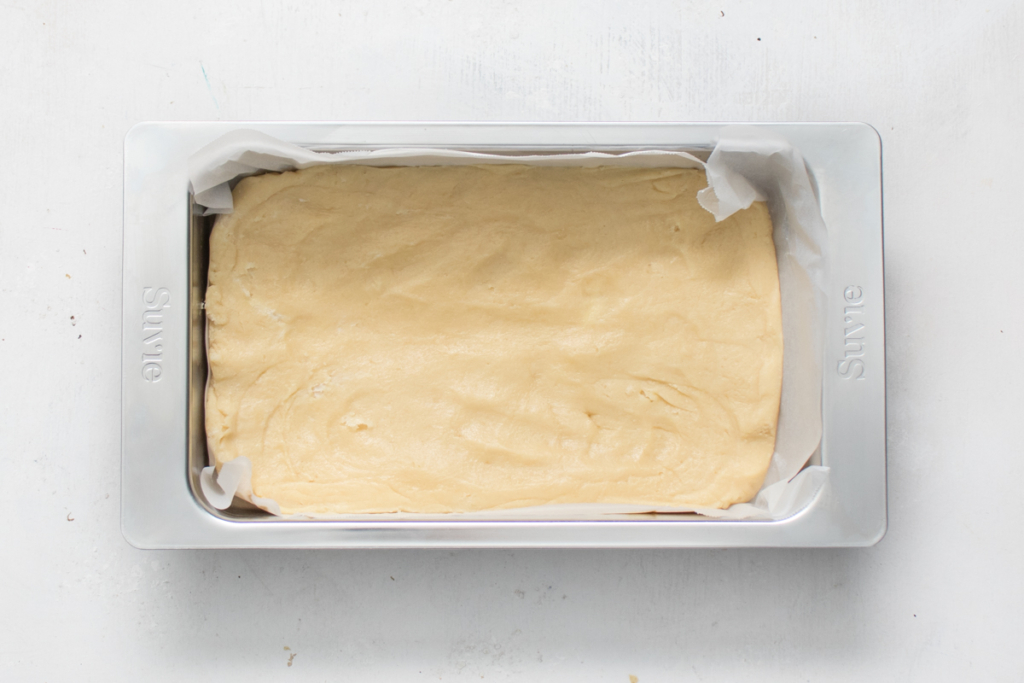 Suvie Cook Settings
Bottom Zone: Bake at 350°F for 30 minutes
Top Zone: Bake at 350°F for 30 minutes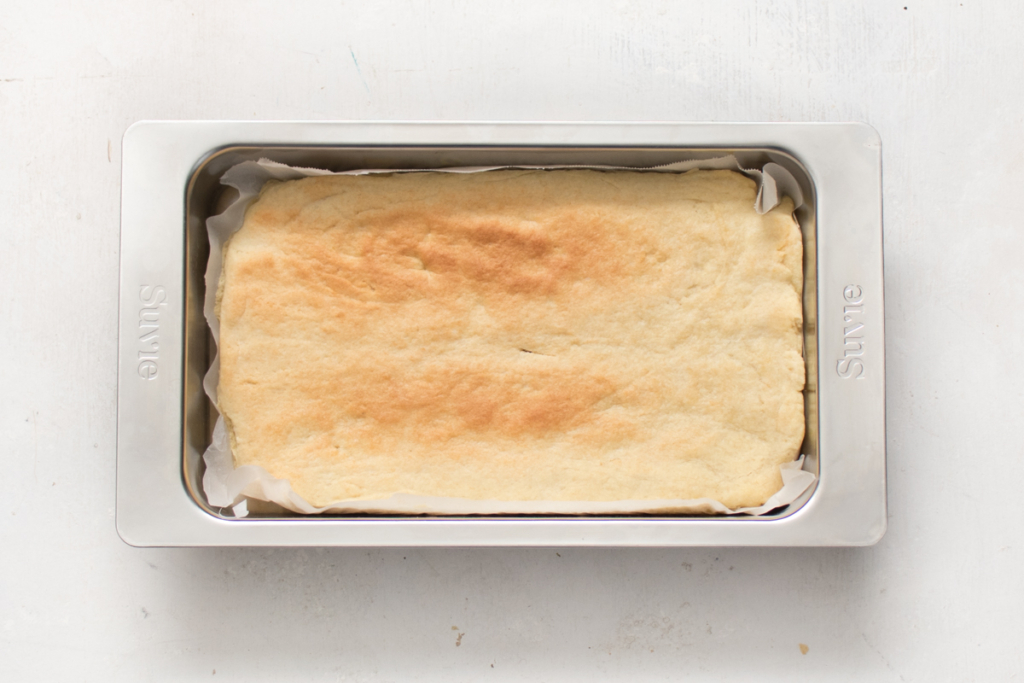 5) Meanwhile, place 3 cups sliced strawberries, ½ cup orange juice, 2 tbsp granulated sugar, 1 tbsp orange zest, and 1 tsp ground cardamom in another Suvie pan, stirring to combine. When there are 10 minutes remaining on your scone bake, place the strawberry pan in the bottom zone of your Suvie and bake for the remaining 10 minutes or until the strawberries are soft. Use this time to check on your scone as well, you may need to rotate the pan for even browning.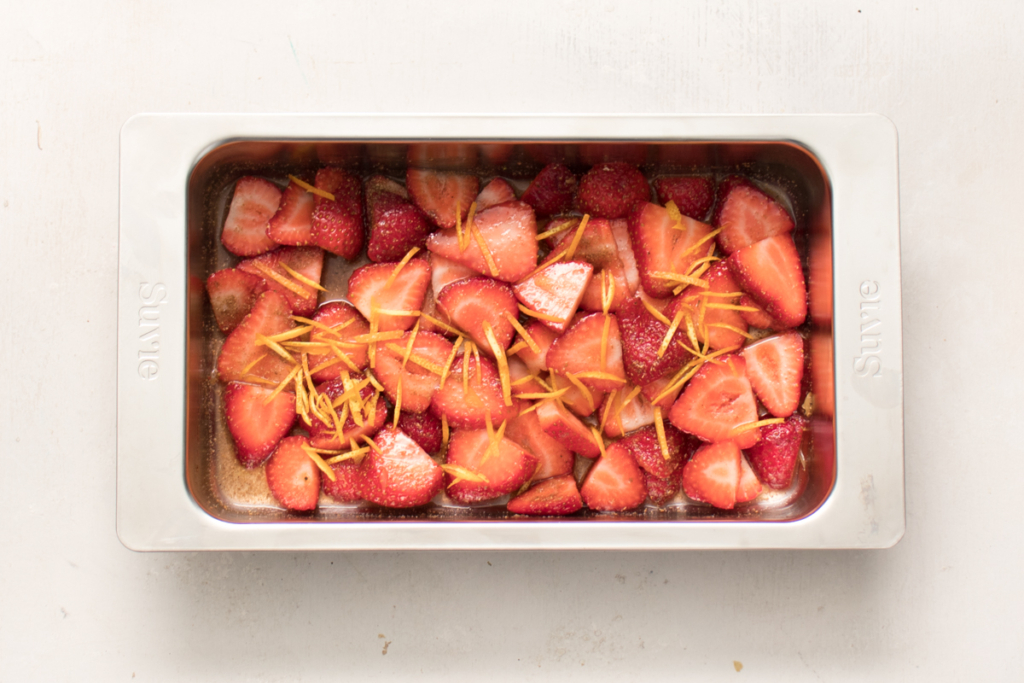 6) After the cook, remove the pans from your Suvie. Set both pans aside on a wire rack to cool slightly.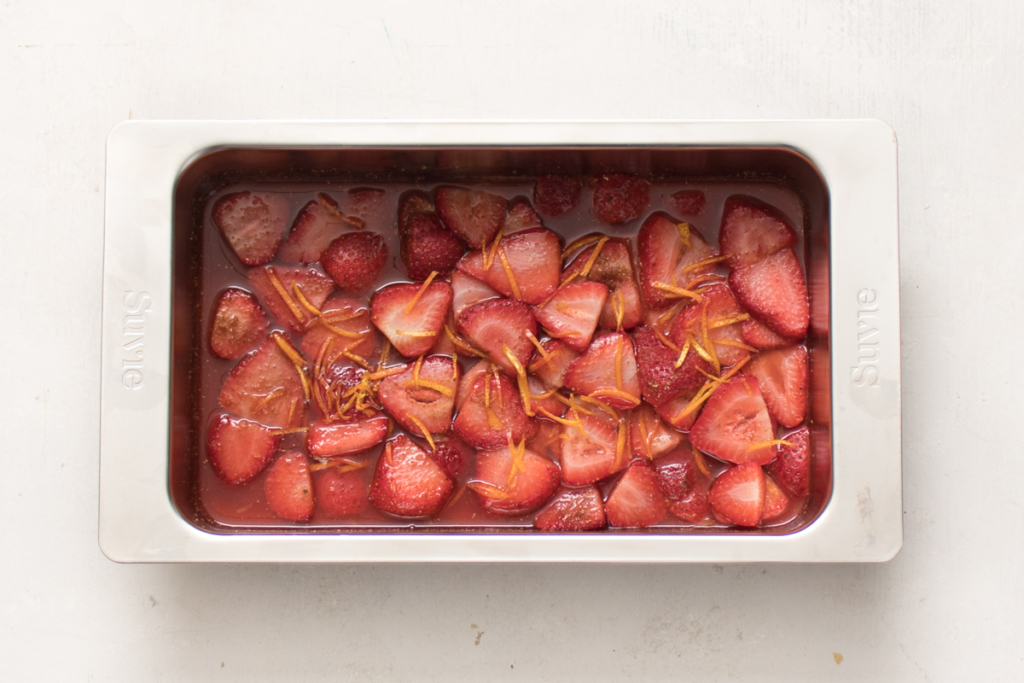 7) After the pans have cooled, spread 1/2 cup of whipped cream (or clotted cream) over the top of the scone and top with strawberries. Cut scone into pieces and garnish with mint before serving.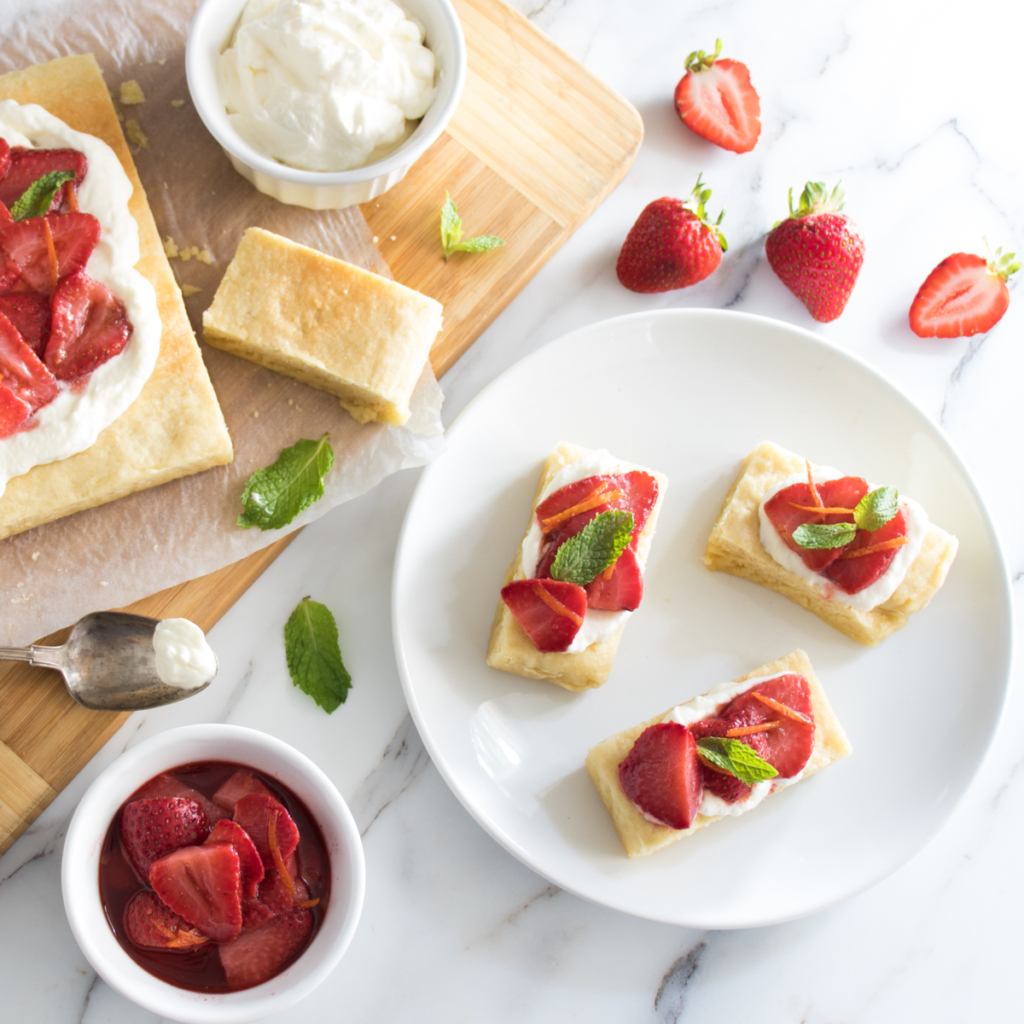 Nutrition
Nutritional Information per serving (4 servings per recipe): Calories 689, Total Fat 34g, Total Carbohydrates 87g, Total Sodium 322mg, Total Protein 10g.