Pasta e ceci is a classic Roman dish that looks simple on first blush, but is filled with flavor. An aromatic combination of olive oil, red pepper flakes, onion, garlic, and tomato paste is first broiled to develop deep, complex flavors. Rosemary, chickpeas, white wine, broth, and pasta are then added and slow cooked until melded. Cooking the pasta along with the other ingredients ensures it soaks up all that flavorful broth.
Pasta e Ceci
Please always check your food to ensure your food has been cooked to safe serving temperatures. Please see our guide
here
for recommended FDA Time & Temperatures.
Servings: 4
Difficulty: 2 hours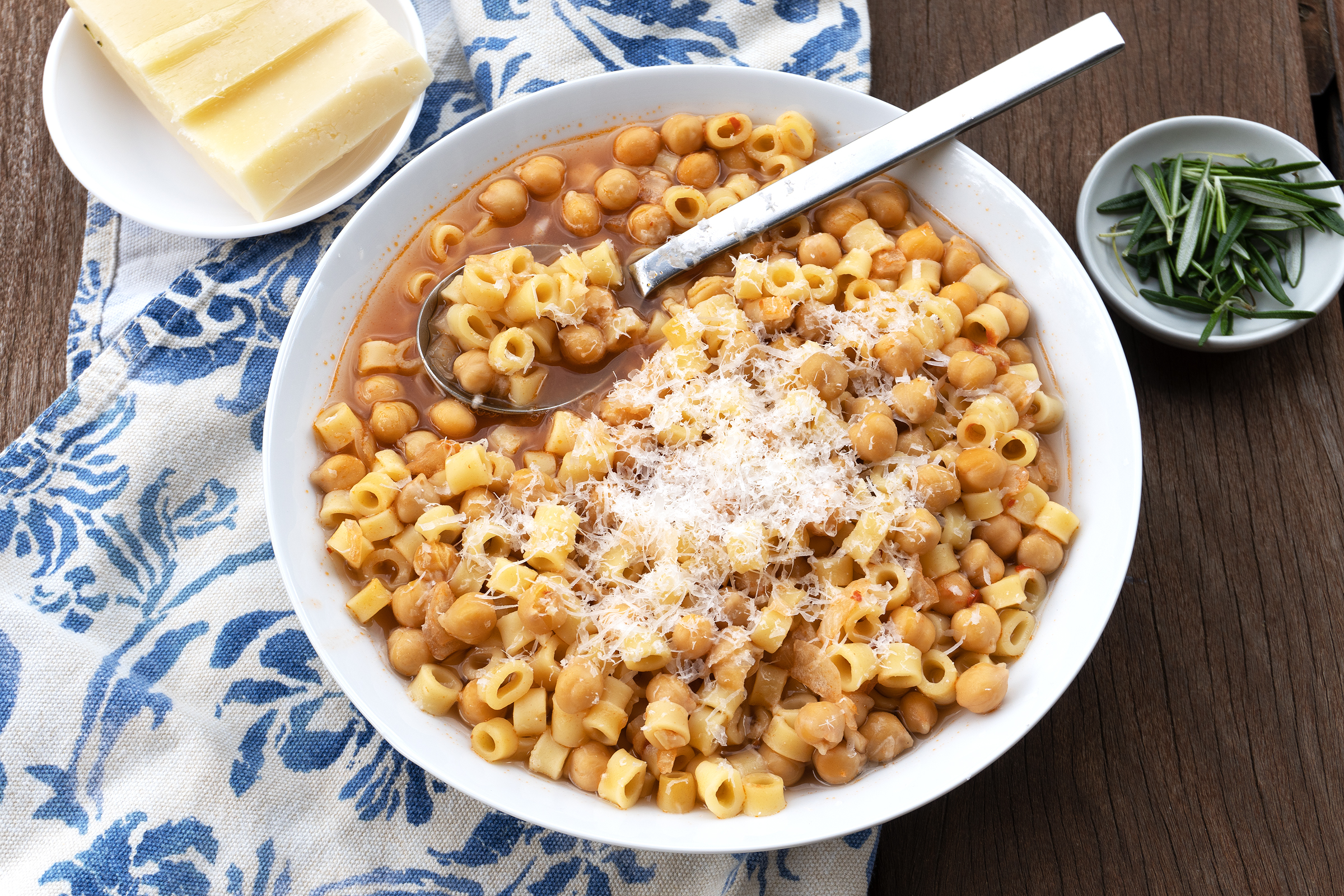 Ingredients
1 tbsp olive oil
¼ tsp red pepper flakes
1 small onion, finely chopped
2 large garlic cloves, finely chopped
1 tbsp tomato paste
1 sprig rosemary
2 cans chickpeas with liquid
¼ cup white wine
½ cup chicken, vegetable broth, or water
6 oz ditalini
3 tbsp grated Pecorino cheese
Directions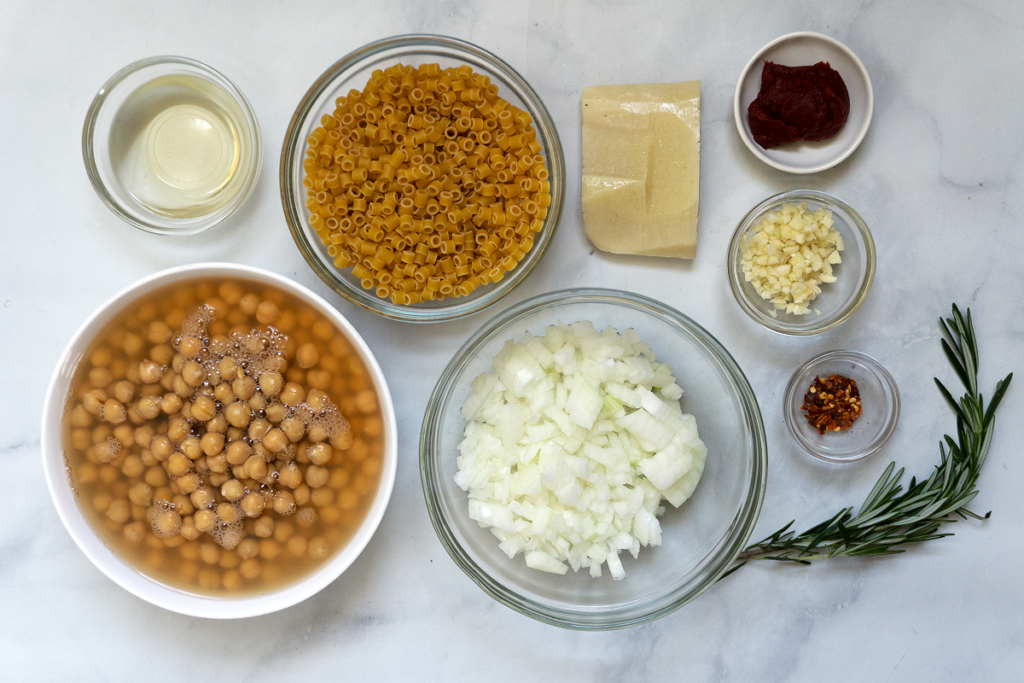 1) In a Suvie pan, stir together olive oil, red pepper flakes, onion, garlic, and tomato paste. Insert pan into your Suvie and broil for 10 minutes, stirring halfway through.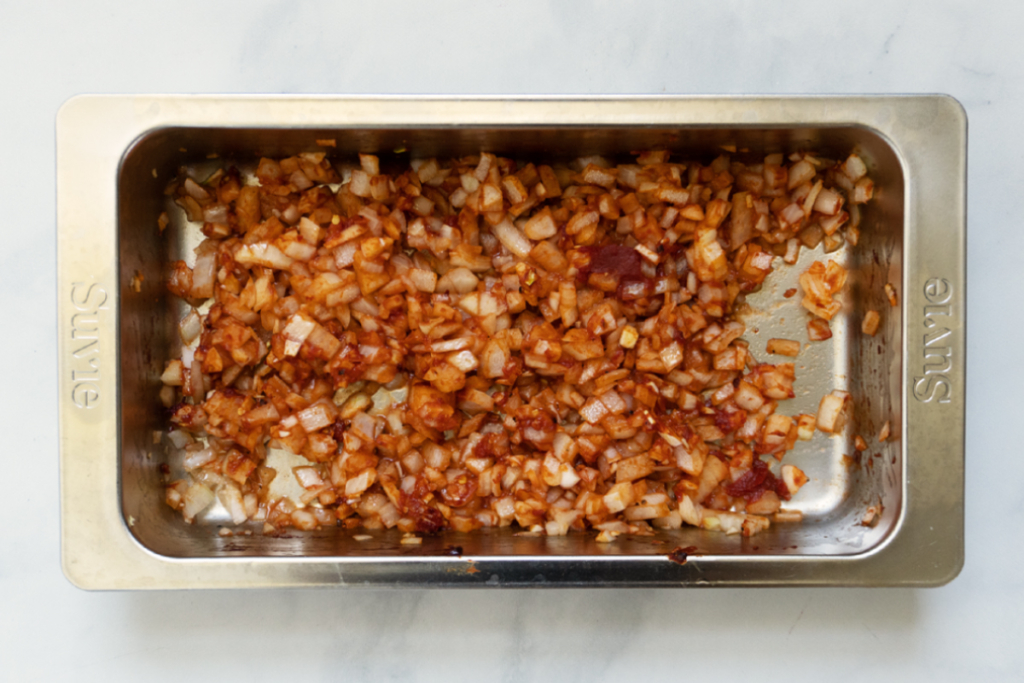 2) Remove pan from your Suvie and stir in rosemary, chickpeas with liquid, white wine, chicken broth, ditalini pasta, 1 tsp salt, and ½ tsp ground black pepper. Return pans into your Suvie, input settings, and cook now or schedule.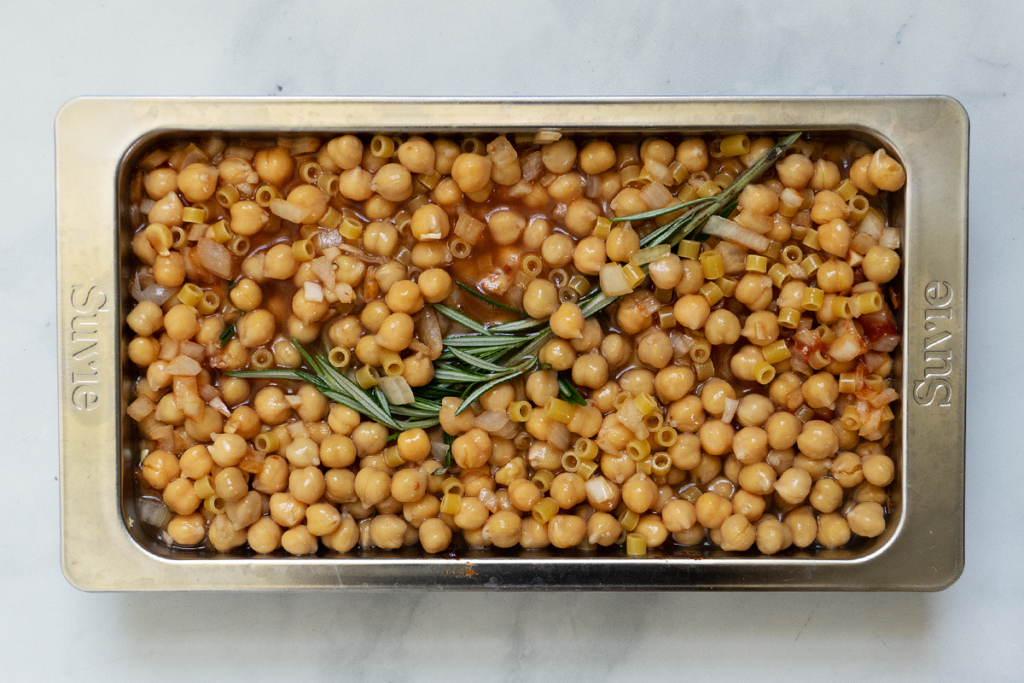 Suvie Cook Settings
Bottom Zone: Slow Cook High for 30 minutes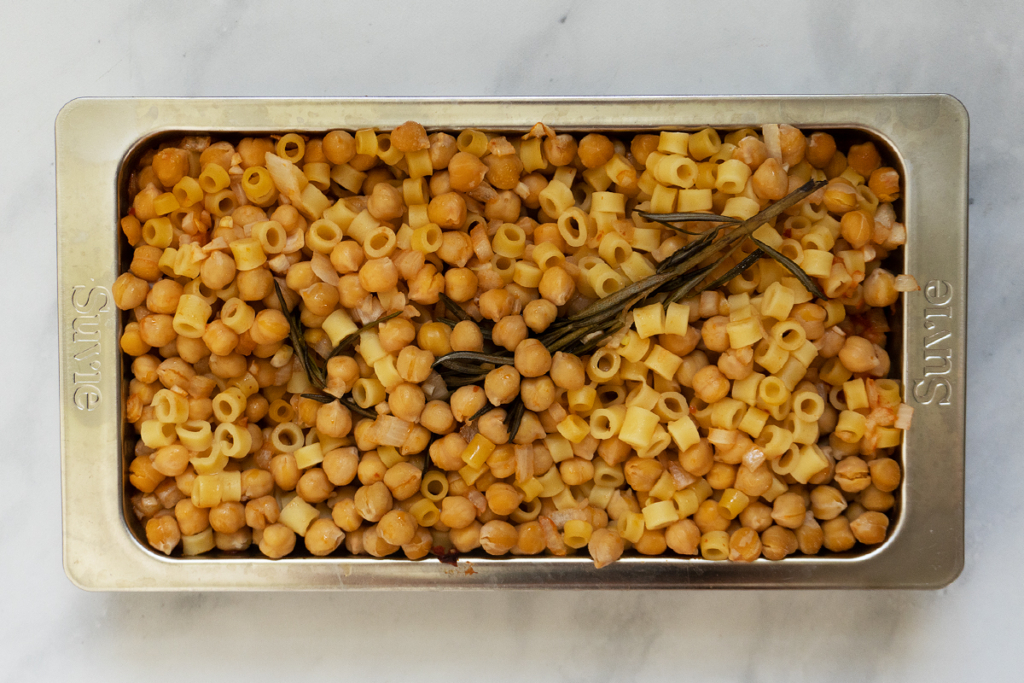 3) After the cook, remove pan from Suvie. Season to taste with salt and pepper. Remove rosemary sprig from pan, divide soup between bowls, top with Pecorino, and serve immediately.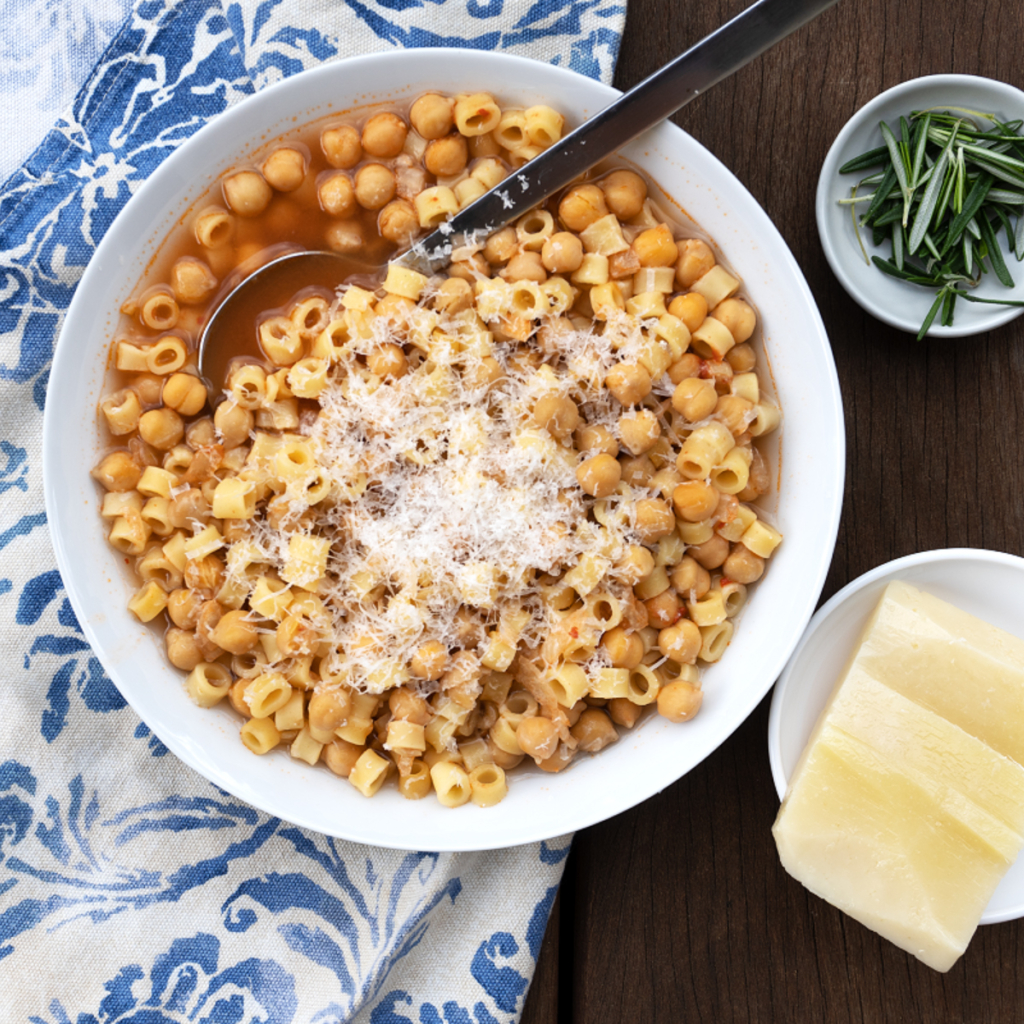 Note: If you would like to make this recipe in Suvie 1.0, insert pan into the top zone of Suvie, fill reservoir, and set to Slow Cook on High for 30 minutes.
Nutrition
Nutritional Information per serving (4 servings per recipe): Calories 510, Total Fat 10g, Total Carbohydrates 83g, Total Sodium 1120mg, Total Protein 21g.