Originating in the former Portuguese empire in Southern Africa, peri-peri seasoning brings a slightly spicy and savory flavor to these golden brown and crispy chicken thighs. To help soak up the aromatic and unctuous fat drippings from the chicken, we've prepared Portugese rice by folding broiled tomatoes and onions into the rice. Keep it simple and use a premade peri-peri seasoning blend or mix your own by combining 1 tsp paprika, ½ tsp garlic powder, ½ tsp ginger powder, ½ tsp onion powder, ½ tsp cardamom, ¼ tsp dried oregano, ¼ tsp kosher salt and ¼ tsp ground piri-piri pepper or cayenne pepper. 
Note: This recipe requires Suvie 2.0 and the Suvie Starch Cooker. To prepare this dish in Suvie 1.0, set the rice to cook for 15 minutes in Step 3. Follow remaining instructions as directed.
Peri Peri Chicken with Portuguese Rice
Please always check your food to ensure your food has been cooked to safe serving temperatures. Please see our guide
here
for recommended FDA Time & Temperatures.
Servings: 4
Difficulty: 3 hours and 20 minutes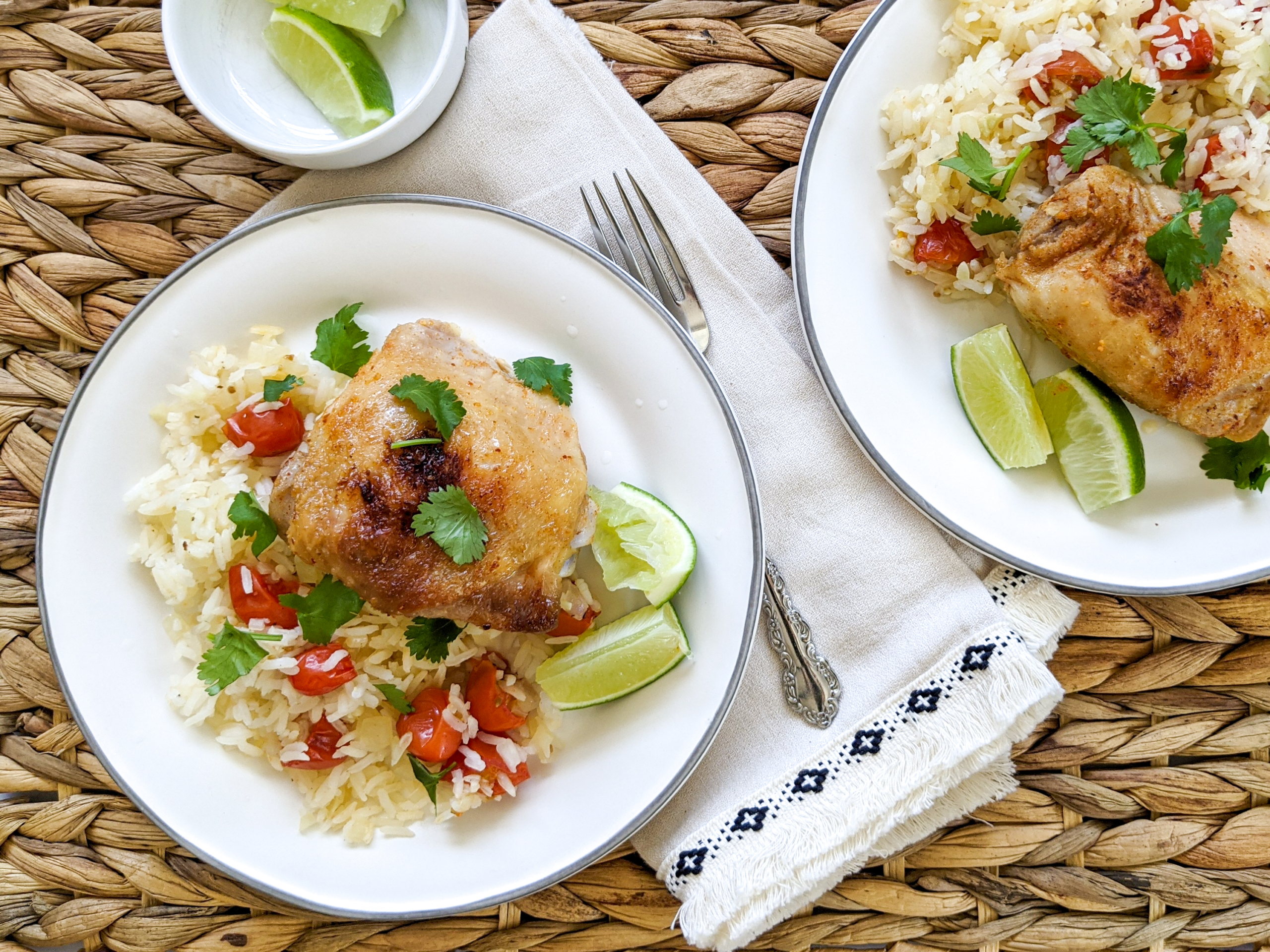 Ingredients
4 bone-in, skin-on chicken thighs, approximately 1½ lbs total
4 tsp peri-peri seasoning (see recipe in preamble)
1 cup finely chopped yellow onion
8 oz grape tomatoes, halved
2 cloves garlic, finely chopped
8 oz jasmine rice
1 lime, sliced into wedges
¼ cup roughly chopped cilantro
Directions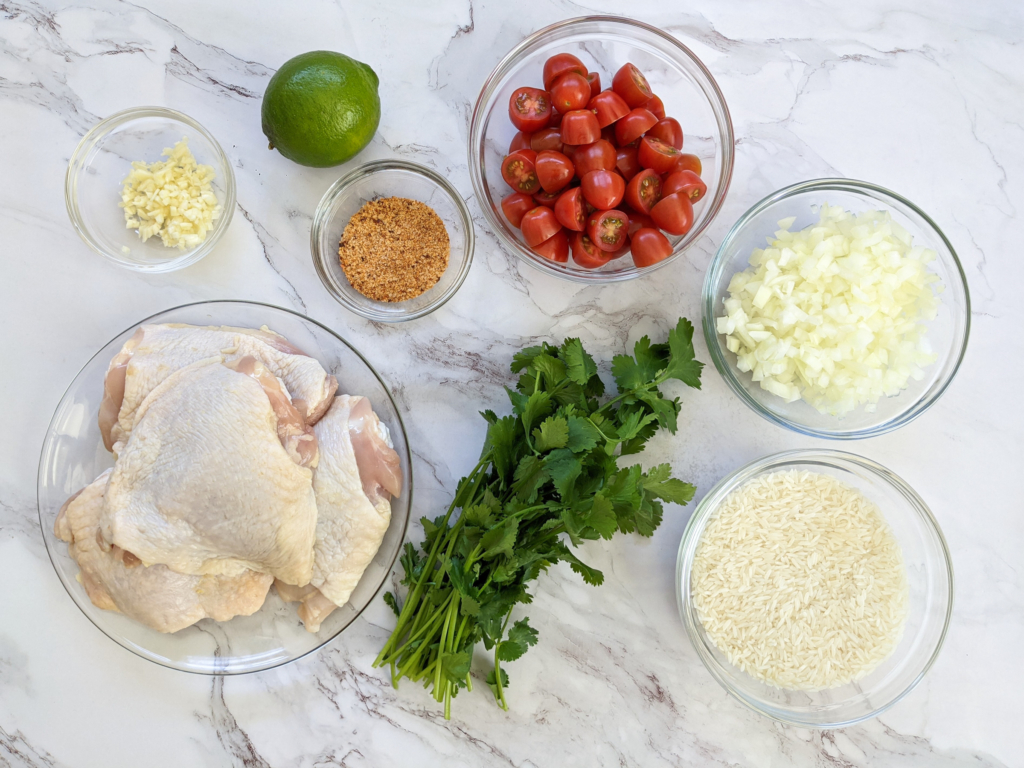 1) Season chicken thighs with peri-peri seasoning and add to vacuum bag. Vacuum seal, place in Suvie pan, cover with water, and load into bottom of Suvie.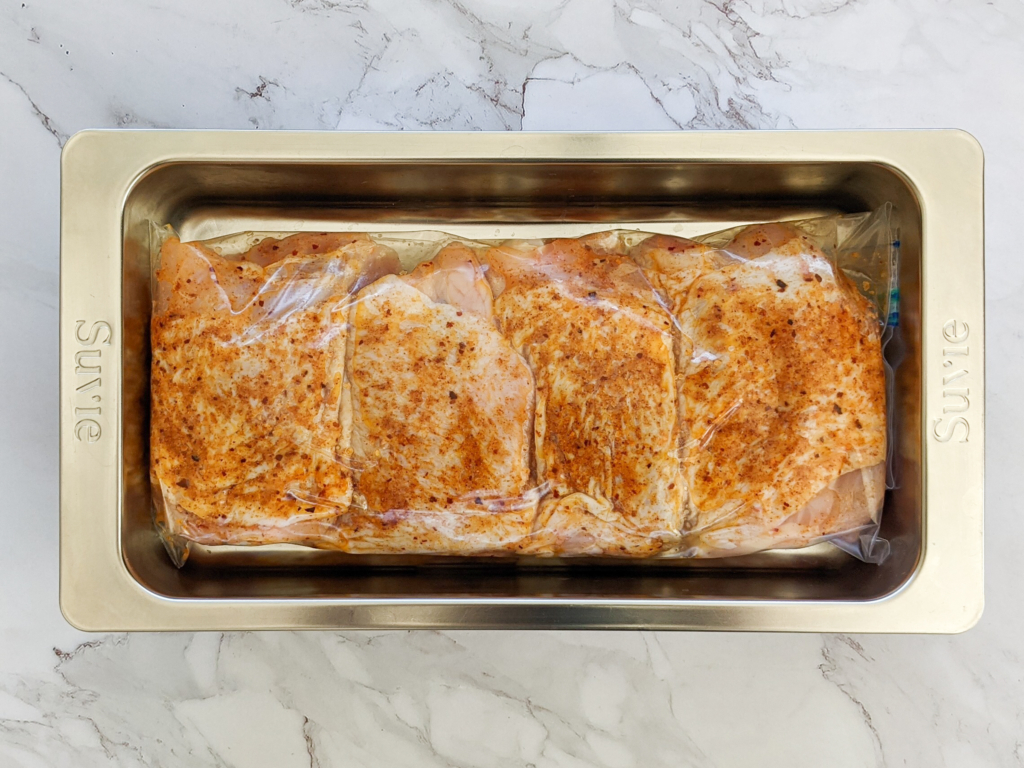 2) Add onion, tomatoes, and garlic to a separate Suvie pan, drizzle with olive oil, and season with salt and pepper. Load pan into top zone of Suvie and enter settings below.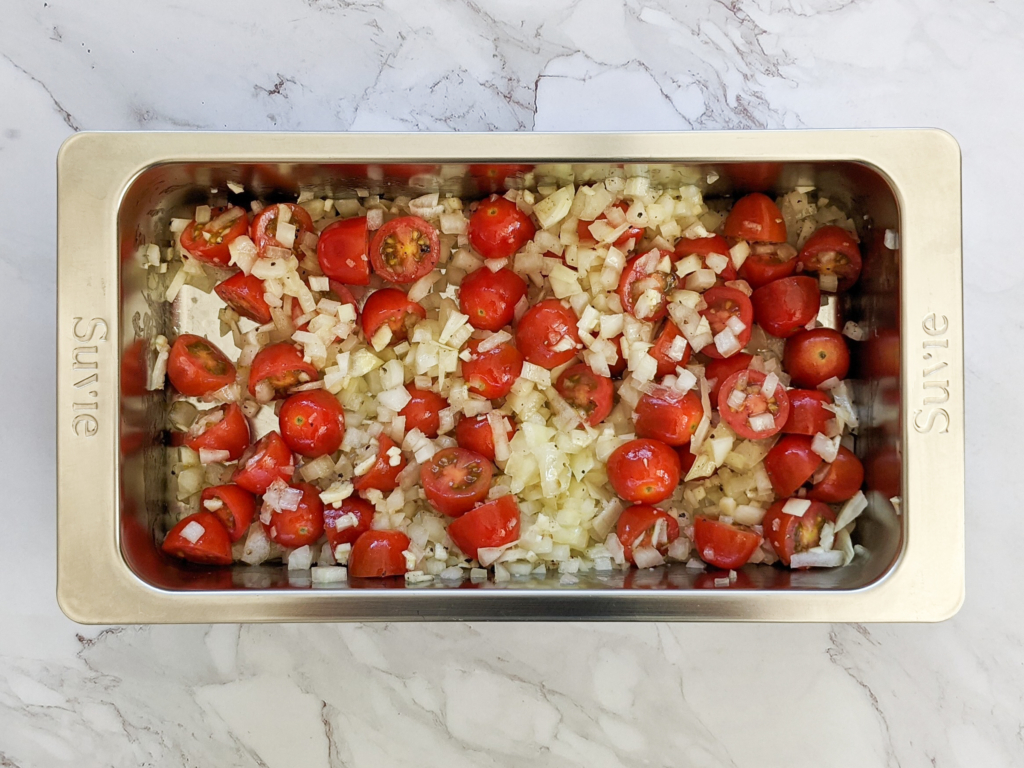 3) Place jasmine rice in a Suvie rice pot and insert into your Suvie Starch Cooker. Input settings for long grain rice, fill reservoir, and schedule
Suvie Cook Settings
Bottom Zone: Sous Vide at 160°F for 1 hour 30 minutes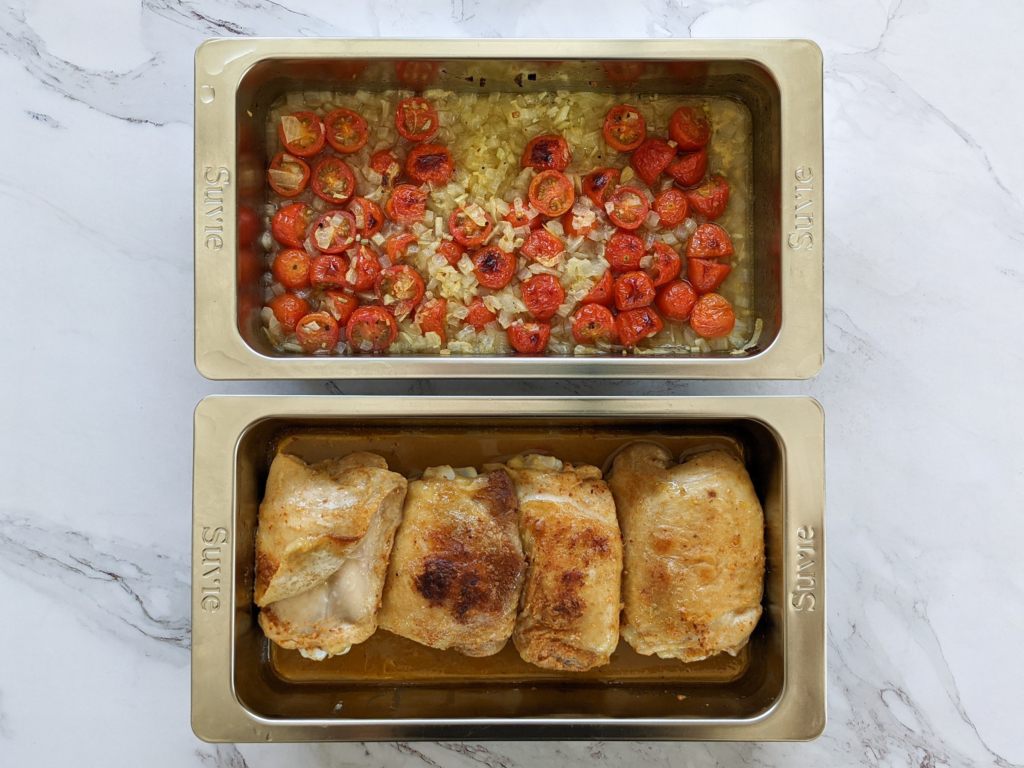 4) After the cook, remove chicken thighs from vacuum bag. Dry Suvie pan thoroughly. Return chicken to pan and load into Suvie. Broil chicken and vegetables for 12 minutes or until browned.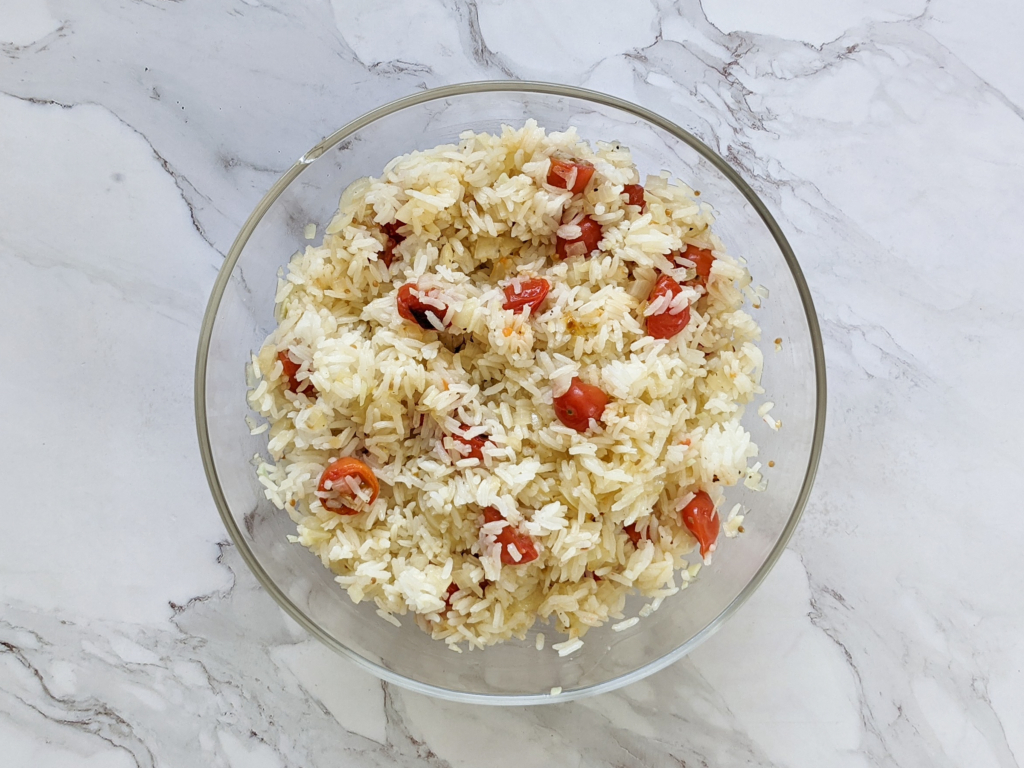 5) After broiling, gently fold vegetables into rice and season to taste with salt and pepper. To serve, divide rice and chicken between plates. Garnish with lime wedges and cilantro.
Nutrition
Nutritional Information per serving (4 servings per recipe): Calories 655, Total Fat 32.4g, Total Carbohydrates 52g, Total Sodium 933.8mg, Total Protein 36.8g