Dirty rice is a Creole dish studded with vegetables, meat, and spices. In this version, the rice is packed with green bell pepper, shallot, and cajun seasoning; we serve the pork on the side to let it shine. First we cook long-grain white rice, pork chops, and vegetables separately in the Suvie. We then sear the sous vide pork chops in a skillet until golden brown. The oil left in the pan is highly flavorful and perfect for infusing the vegetables and rice with savory flavor. If you can't find cajun seasoning, smoked paprika can be substituted.
Pork Chops with Dirty Rice
Please always check your food to ensure your food has been cooked to safe serving temperatures. Please see our guide
here
for recommended FDA Time & Temperatures.
Servings: 2
Difficulty: 2 hours and 30 minutes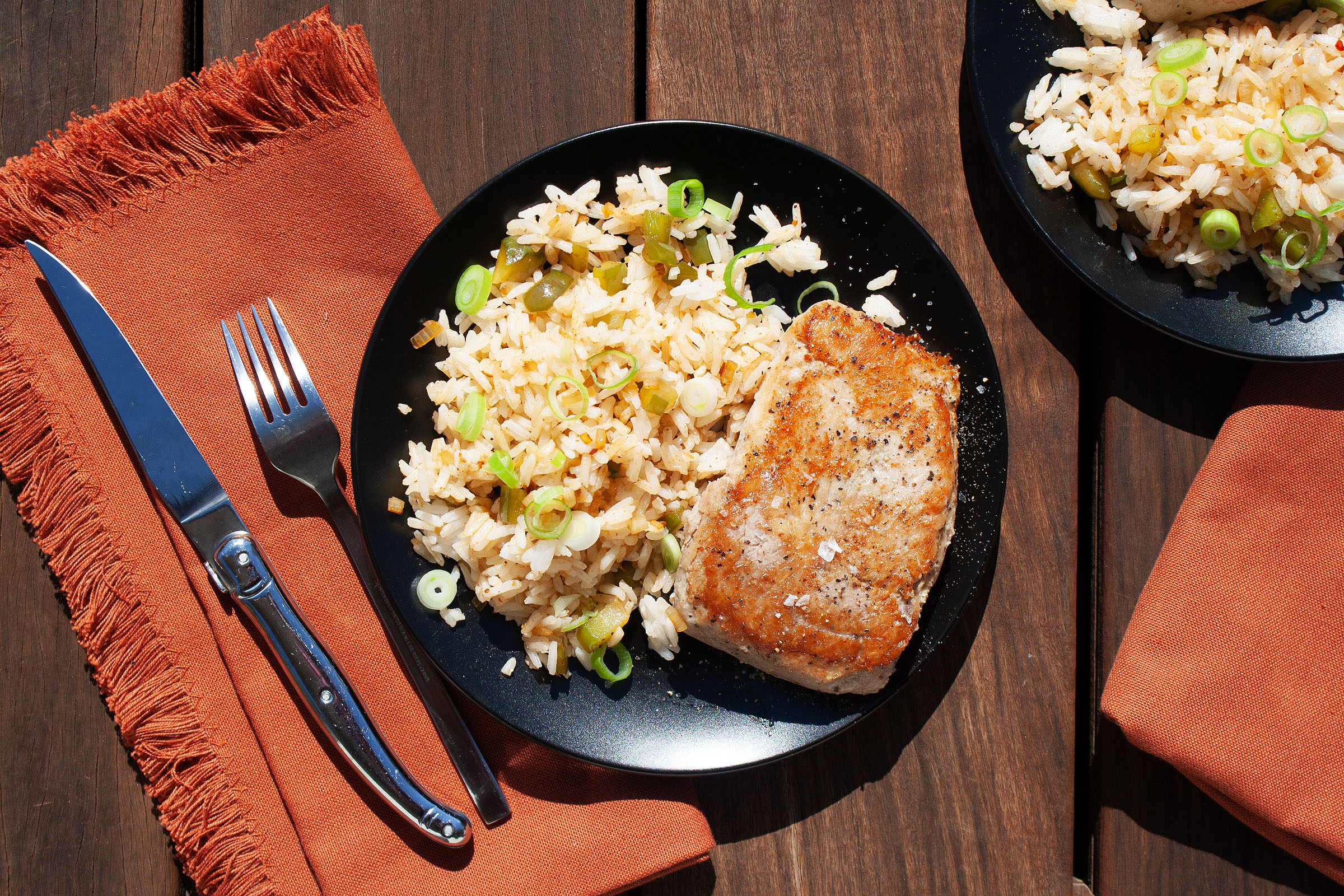 Ingredients
2 pork chops, vacuum sealed
1 cup white rice
1 ½ tsp cajun seasoning or smoked paprika
1 shallot, finely chopped
1 small green bell pepper, finely chopped
1 tbsp vegetable oil
2 scallions, thinly sliced
Directions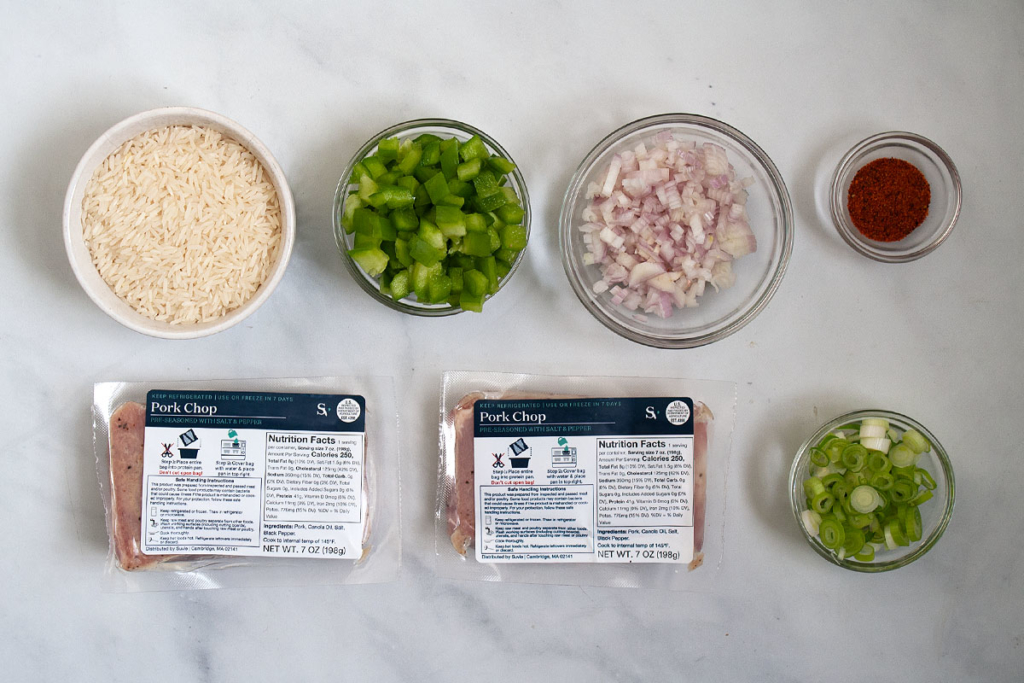 1) Place 2 pork chops in a Suvie pan, cover with water, and place in the bottom zone of Suvie.
2) Stir together 1 1/2 tsp cajun seasoning, 1 shallot, 1 green bell pepper, and ½ tsp salt in a Suvie pan and insert into the top zone of Suvie. Input settings, and cook now or schedule.
Suvie Cook Settings
Bottom Zone: Sous Vide at 135° for 1 hour
Top Zone: Sous Vide at 135° for 1 hour
3) Place 1 cup rice in the Suvie rice pot (black handles). Cover pot with lid and place inside the Suvie Starch Cooker, ensuring the pot is centered on the hot plate. Input settings and cook now or schedule.
Suvie Starch Cooker Settings
Rice, Long Grain, 1 Cup
4) After the cook, remove pork from packaging and pat dry. Heat 1 tbsp vegetable oil in a large skillet over high heat until just smoking. Add the pork chops and sear for 1 minute per side, or until browned. Remove from skillet and set aside.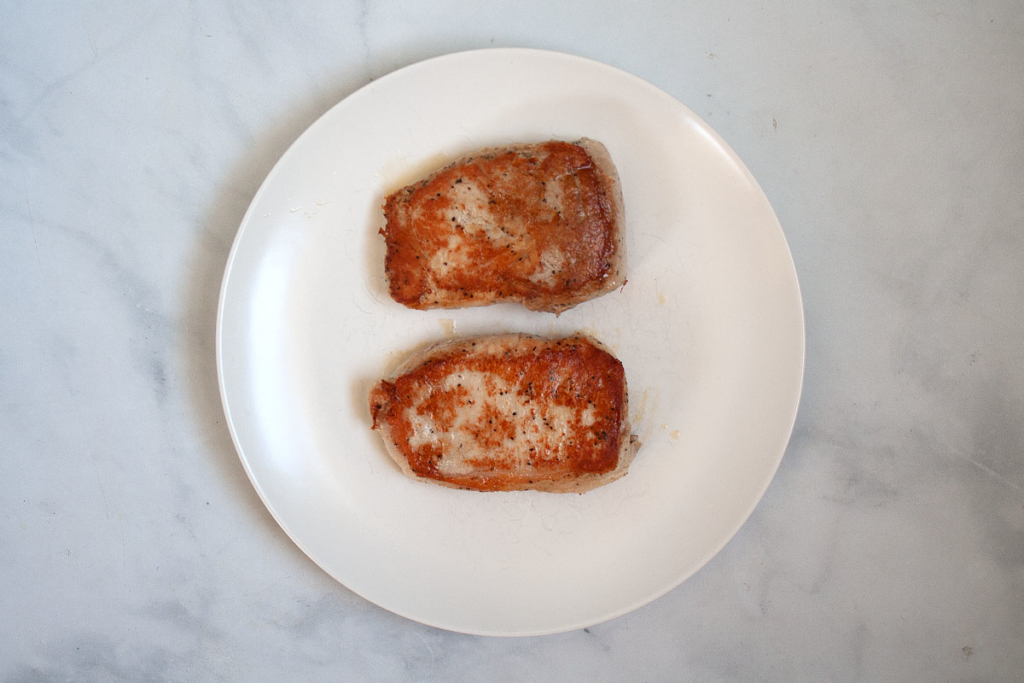 5) Reduce heat to medium. Add green bell pepper mixture and cook for 3 minutes until softened. Remove pan from heat and stir in rice. Season to taste with salt and pepper.
6) Divide rice between plates, top with pork chops, garnish with scallions, and serve.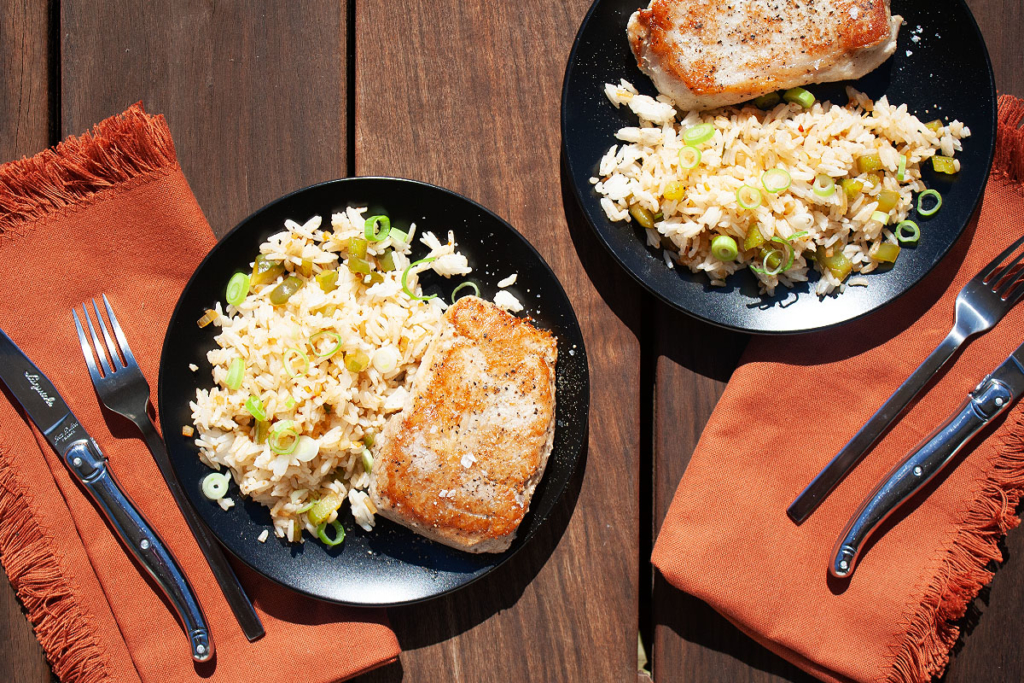 Nutrition
Nutritional Information per serving (2 servings per recipe): Calories 700, Total Fat 17g, Total Carbohydrates 117g, Total Sodium 1070mg, Total Protein 49g