In this decadent dinner we sous vide pork chops until juicy and then sear them in a hot skillet to develop a rich and flavorful exterior crust. We then use the pan drippings as the base for our pork gravy, which we serve on top of fluffy mashed potatoes. If you use cut Yukon gold potatoes we do not recommend scheduling this meal, as the starch zone is not refrigerated; if you would like the ease of scheduling this meal we recommend using baby potatoes instead. 
Pork Chops with Mashed Potatoes and Gravy
Please always check your food to ensure your food has been cooked to safe serving temperatures. Please see our guide
here
for recommended FDA Time & Temperatures.
Servings: 2
Difficulty: 2 hours and 24 minutes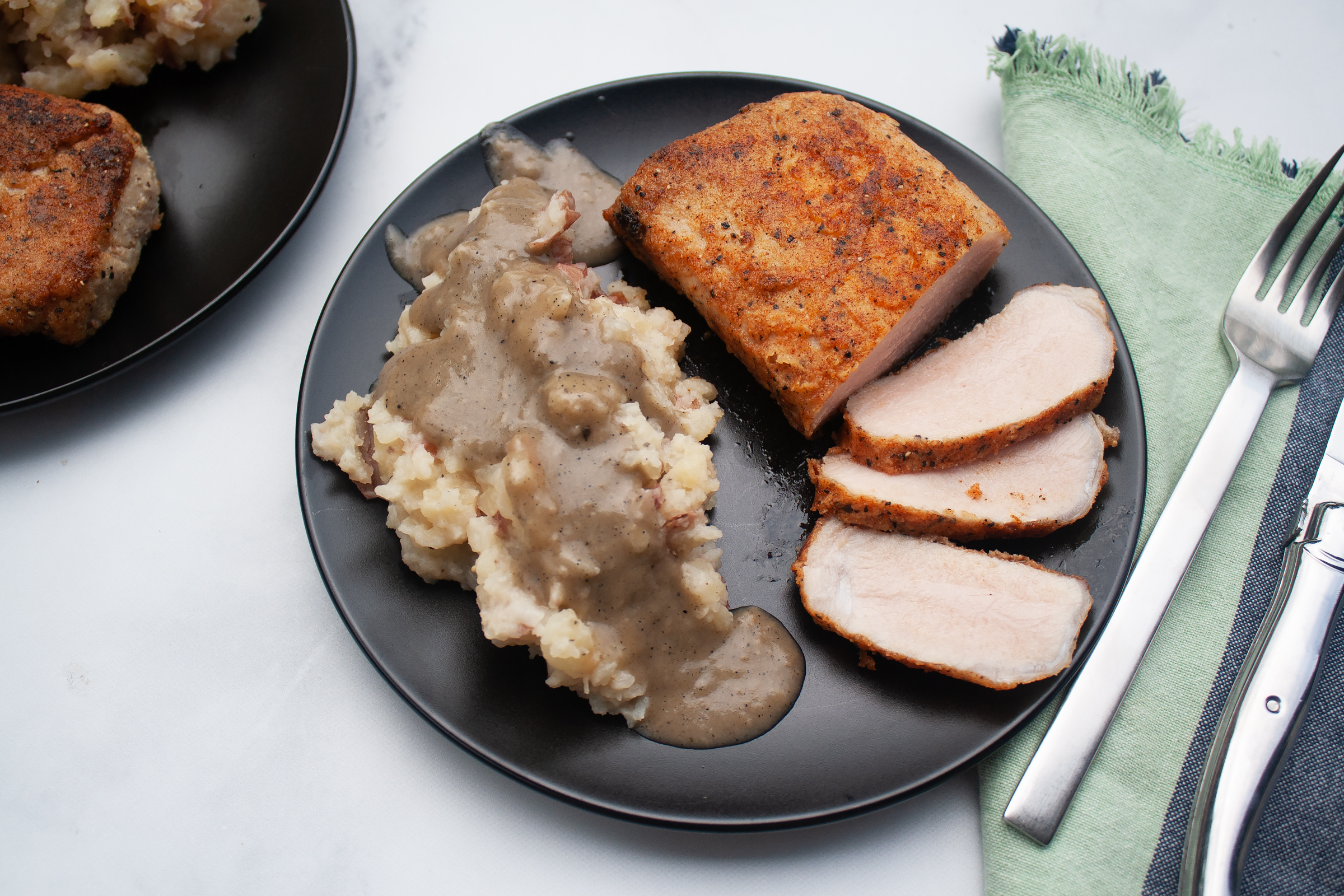 Ingredients
2 (7 oz) pork chops, vacuum sealed
1 lb baby potatoes or yukon golds cut into 2-inch pieces
2 tbsp unsalted butter, softened
½ cup milk, warmed
1 tsp onion powder
½ tsp smoked paprika
1 tbsp flour, plus ¼ cup, separated
2 tbsp vegetable oil
1 ½ cups chicken or beef broth
Directions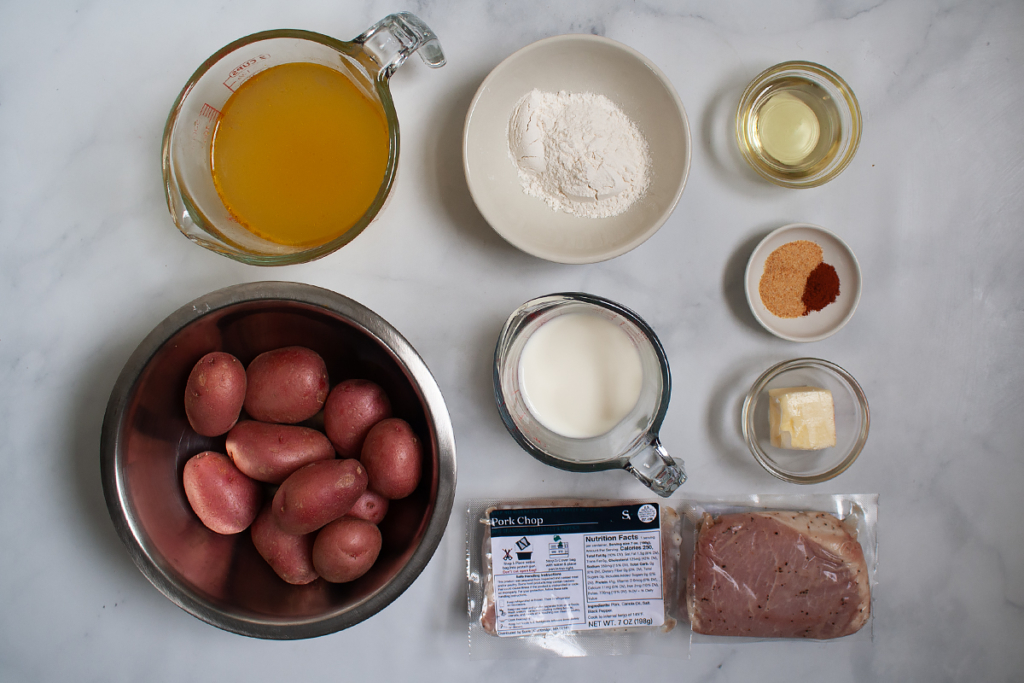 1) Place pork chops in a Suvie pan, cover with water, and insert into the top right zone of your Suvie. Place potatoes in a starch pan and insert into your Suvie. Fill reservoir, input settings, and Cook Now or Schedule.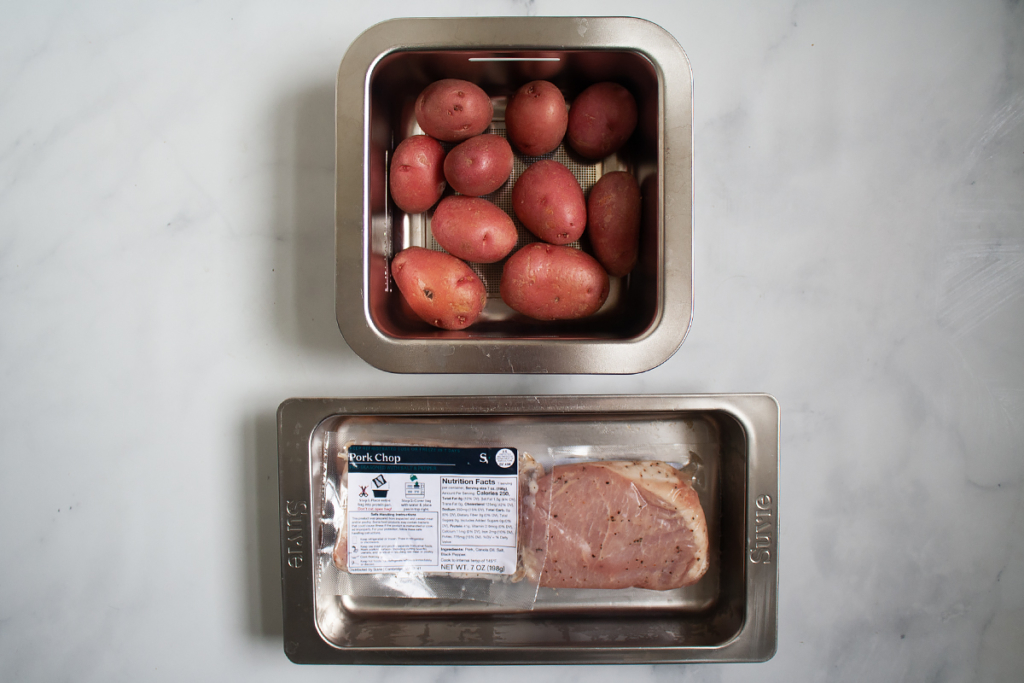 My Cook > Multi-Zone Settings
Protein: 140 for 1 hour
Vegetable: 0 minutes
Starch: 50 minutes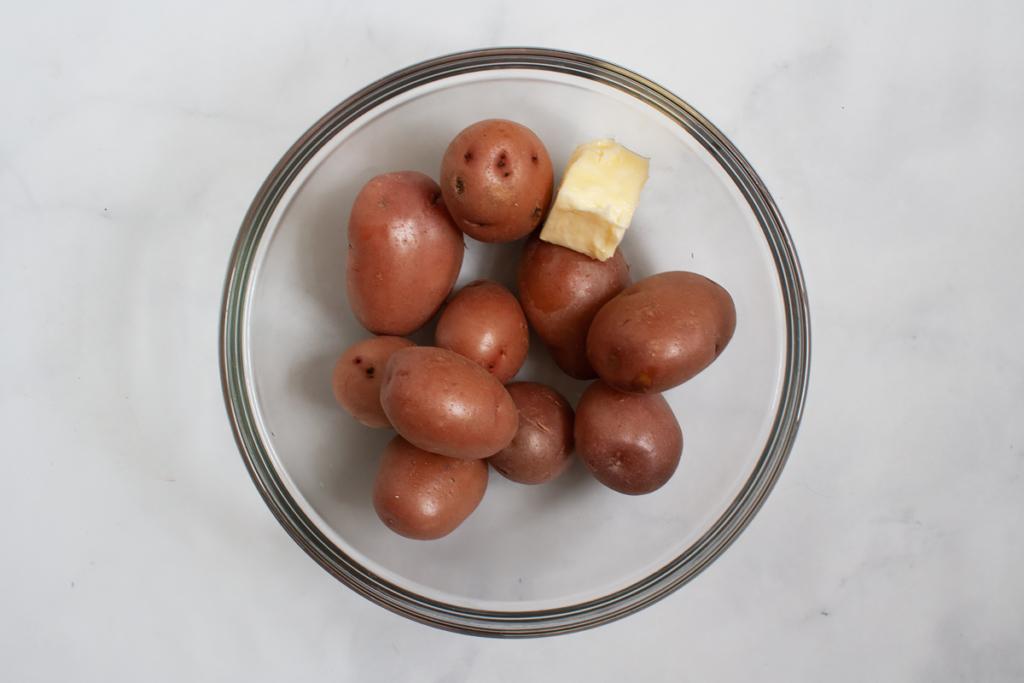 2) Transfer potatoes to a large bowl with the butter and mash thoroughly.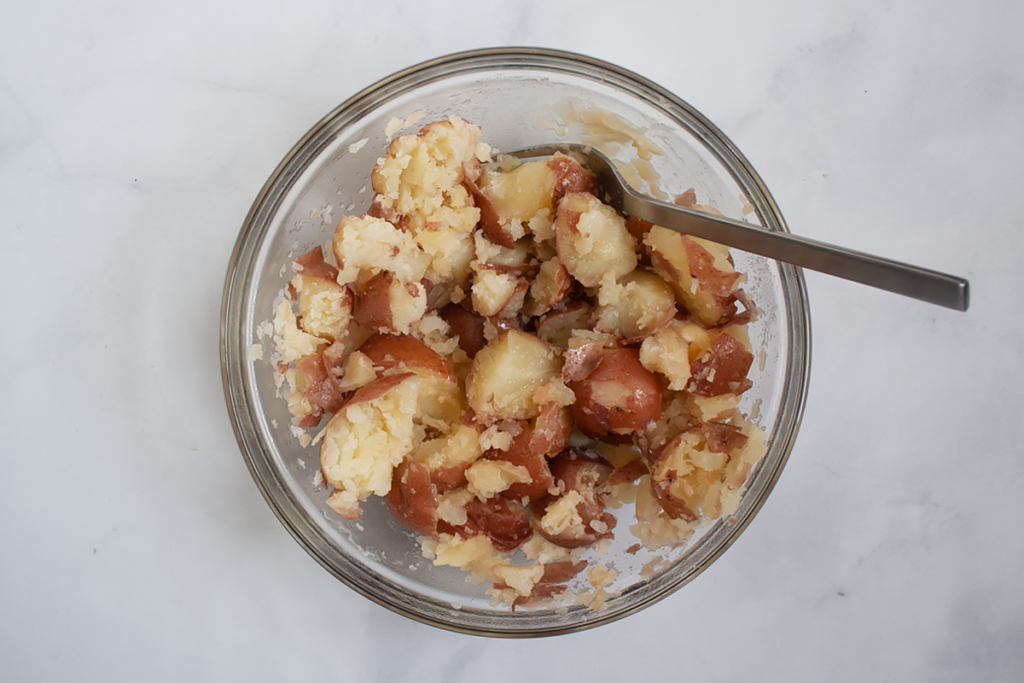 Stir in the milk, season to taste with salt and pepper, and set aside until ready to serve.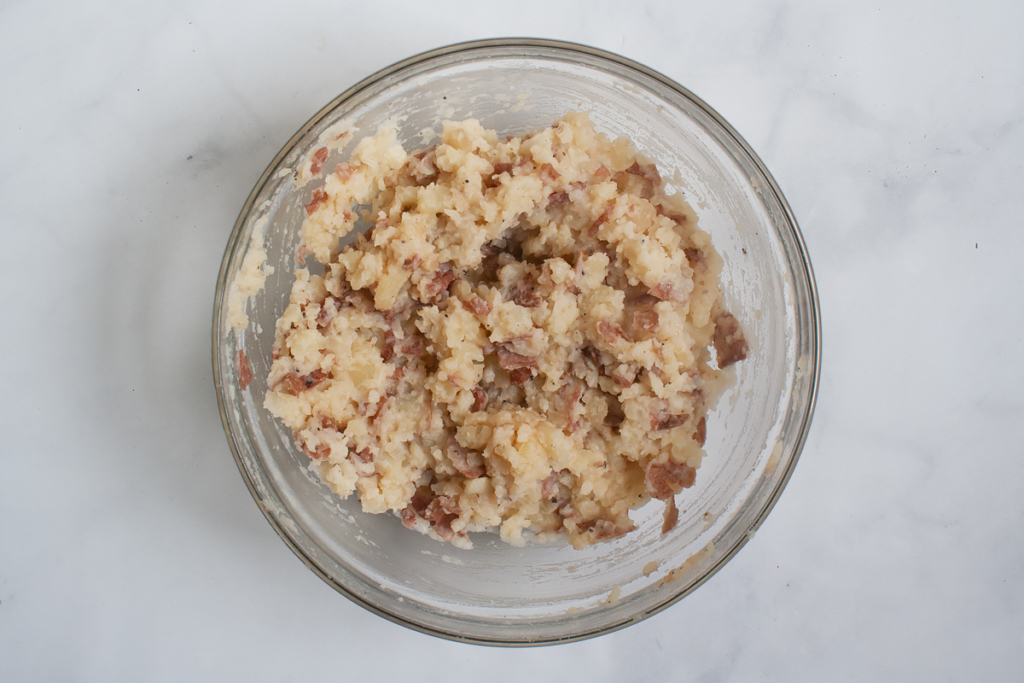 3) After the pork has finished cooking, remove from packaging and pat dry.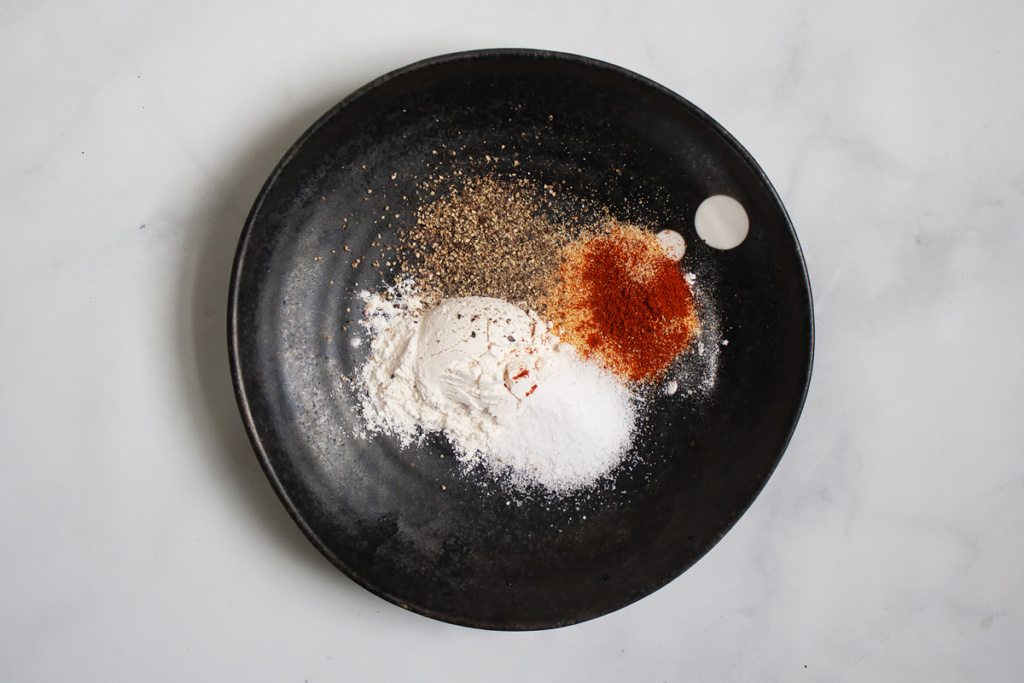 Stir onion powder, smoked paprika, 1 tbsp flour, ½ tsp salt, and ½ tsp ground black pepper in a shallow dish.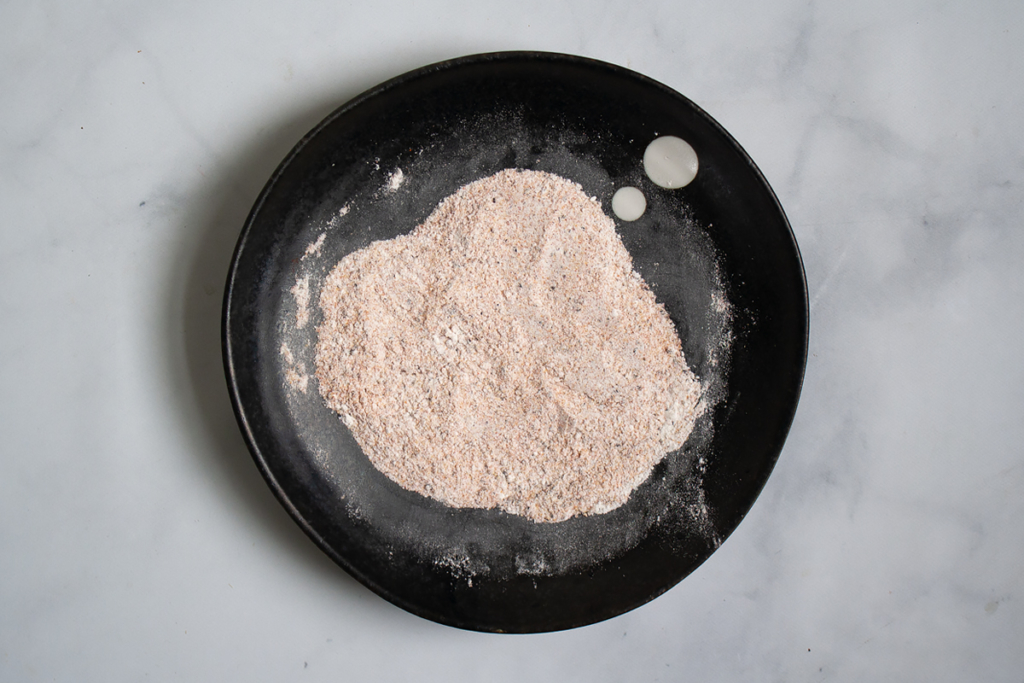 Dredge pork in flour mixture.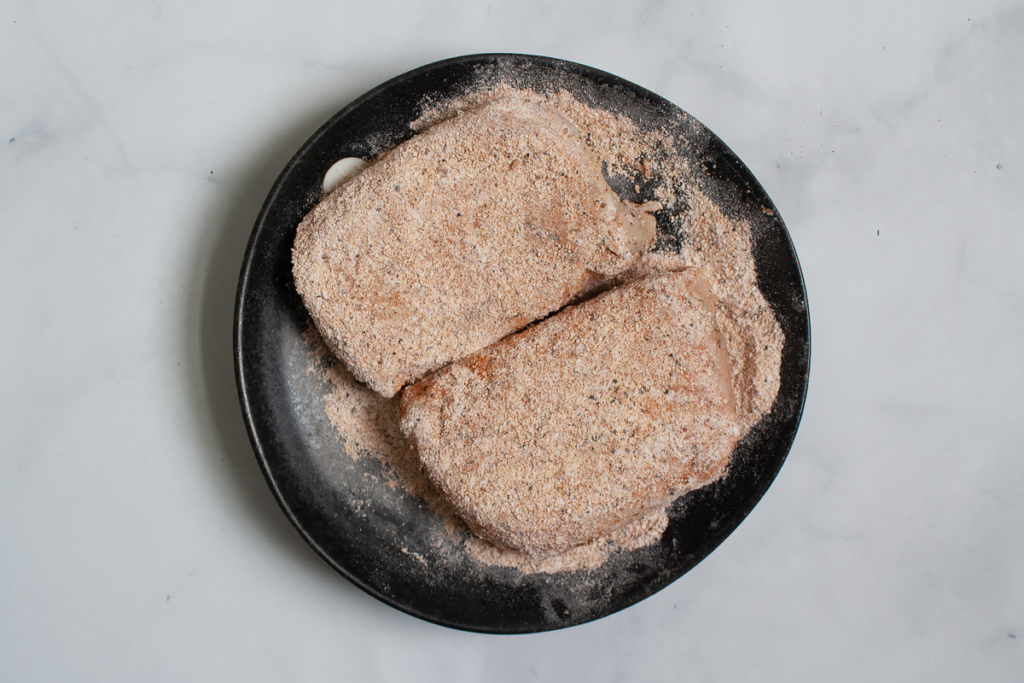 4) Heat 1 tbsp vegetable oil in a medium skillet over medium-high heat until shimmering. Add the pork and cook for 1 minute per side until browned. remove and set aside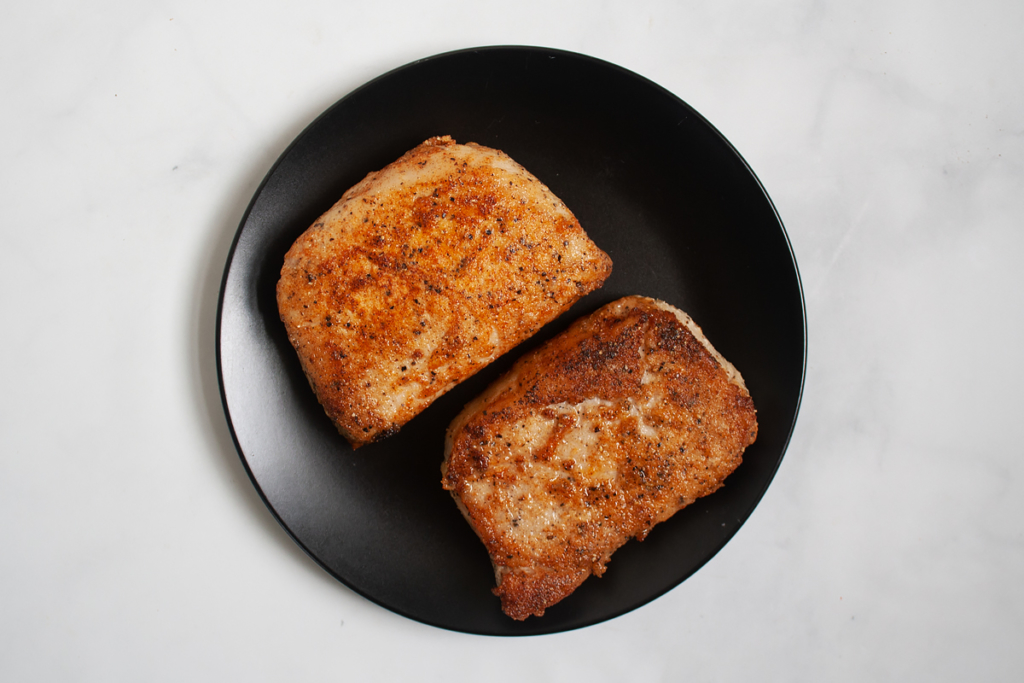 5) Reduce heat to low, add the remaining 1 tbsp vegetable oil, and then sprinkle in remaining ¼ cup flour, stirring constantly until flour is browned and smells nutty, about 4 minutes.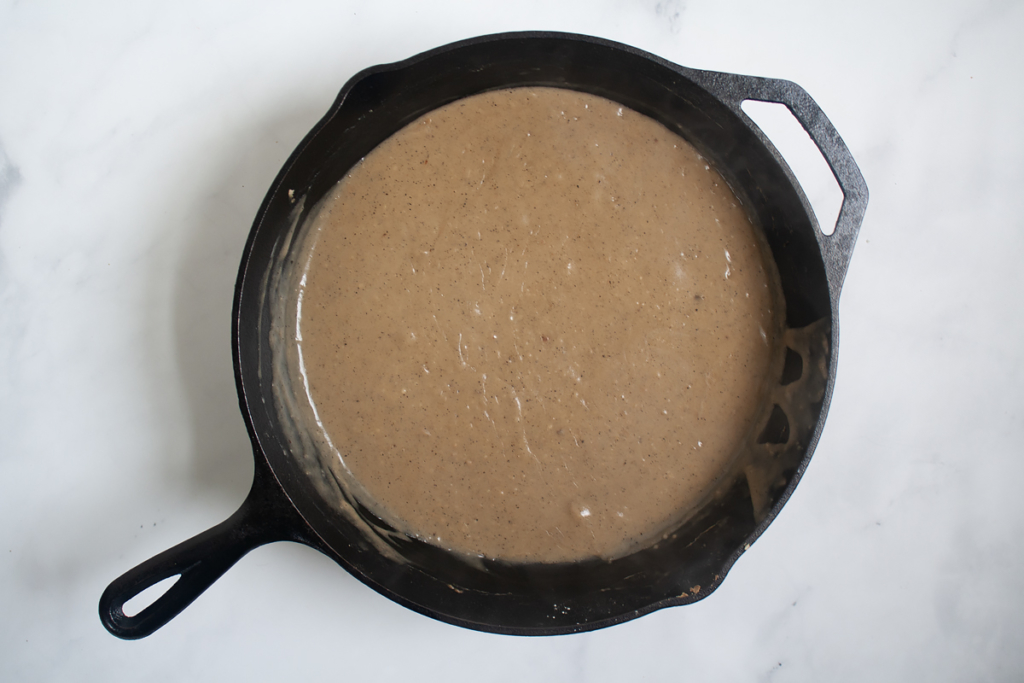 Slowly whisk in chicken broth until smooth and no lumps remain, simmer for 2 minutes until thickened. Season gravy to taste with salt and pepper. 
6) Divide pork, mashed potatoes, and gravy between plates.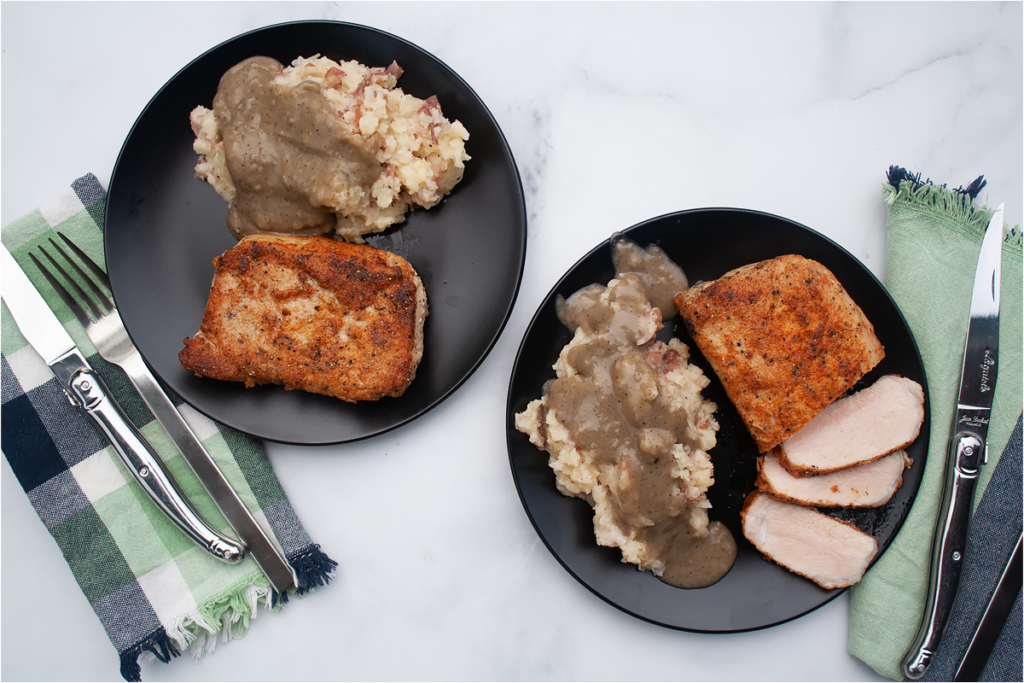 Nutrition
Nutritional Information per serving (2 servings per recipe): Calories 720, Total Fat 37g, Total Carbohydrates 46g, Total Sodium 450mg, Total Protein 51g