Pozole, or hominy in English, is dried maize treated with alkali in a process called nixtamalization. This process softens the kernels, prevents them from sprouting, and allows nutrients in the corn, such as niacin, to be more easily digested. While this process sounds modern, it's actually one of Central America's oldest culinary traditions; the first evidence of nixtamalization dates back to 1200–1500 BCE. In this pozole dish, slow-cooked pork imparts flavor into the hominy creating a delicate and flavorful stew that's ready for any occasion. Like most stews, this meal can be enjoyed for several days and might even taste better the next day. Enjoy this classic Central American dish and impress your family with your in-depth knowledge of hominy.
Note: White hominy can be found in the canned bean aisle or the Mexican food section of most grocery stores.
Pork Pozole
Please always check your food to ensure your food has been cooked to safe serving temperatures. Please see our guide
here
for recommended FDA Time & Temperatures.
Servings: 5-6
Difficulty: 7 hours and 45 minutes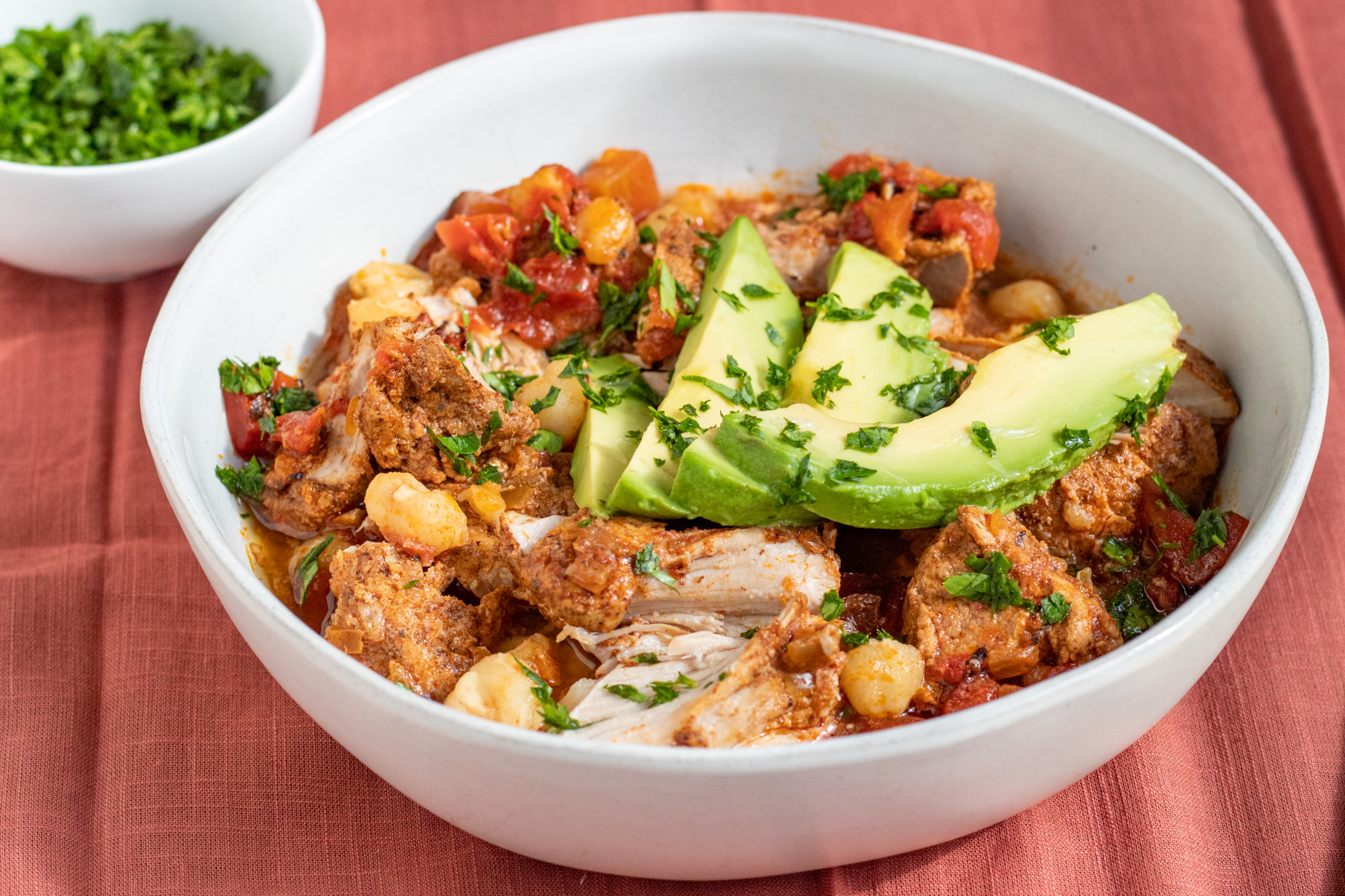 Ingredients
2 lbs boneless pork butt, trimmed and cut into 1″ pieces
1 tbsp vegetable oil
2 tbsp chili powder
1 small onion, finely chopped
3 garlic cloves, minced
1 (14.5 oz) can diced tomatoes
2 (15 oz) can white hominy, drained but not rinsed
2 cup chicken broth
1 avocado, pitted and cubed
¼ cup chopped fresh cilantro
1 tbsp fresh lime juice
Directions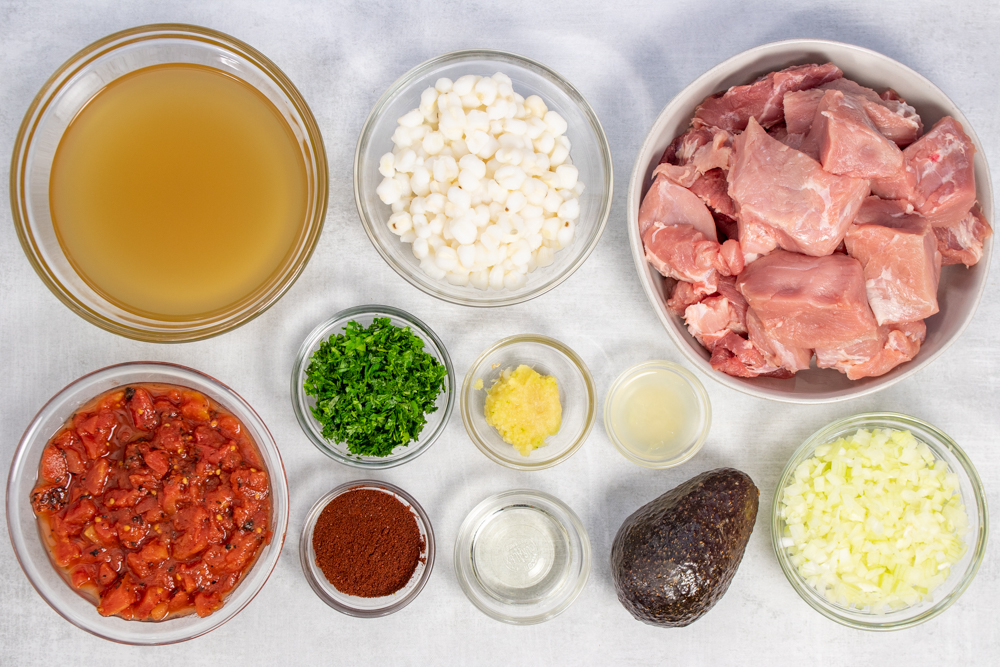 In a large bowl, stir together the pork butt, vegetable oil, chili powder, onion, garlic,1 tsp salt, and ½ tsp pepper. Divide mixture between two Suvie pans. Insert pans into your Suvie and broil for 10 minutes, stirring halfway through cooking.
Remove pans from your Suvie. Divide tomatoes, hominy and chicken broth between both pans, stirring to incorporate.
Insert pans into your Suvie, input settings, and cook now or schedule.
Suvie Cook Settings
Bottom Zone: Slow Cook High for 6 hours
Remove pans from your Suvie and skim any fat from the surface of the pans.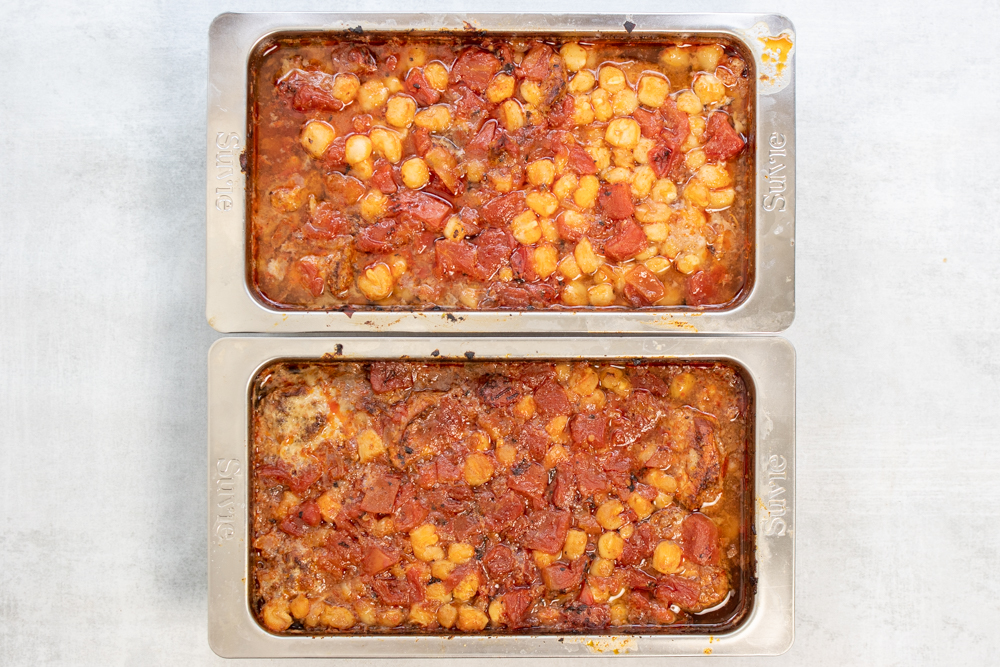 Season posole with salt and pepper to taste. Divide posole between bowls and top with avocado, cilantro, and lime juice.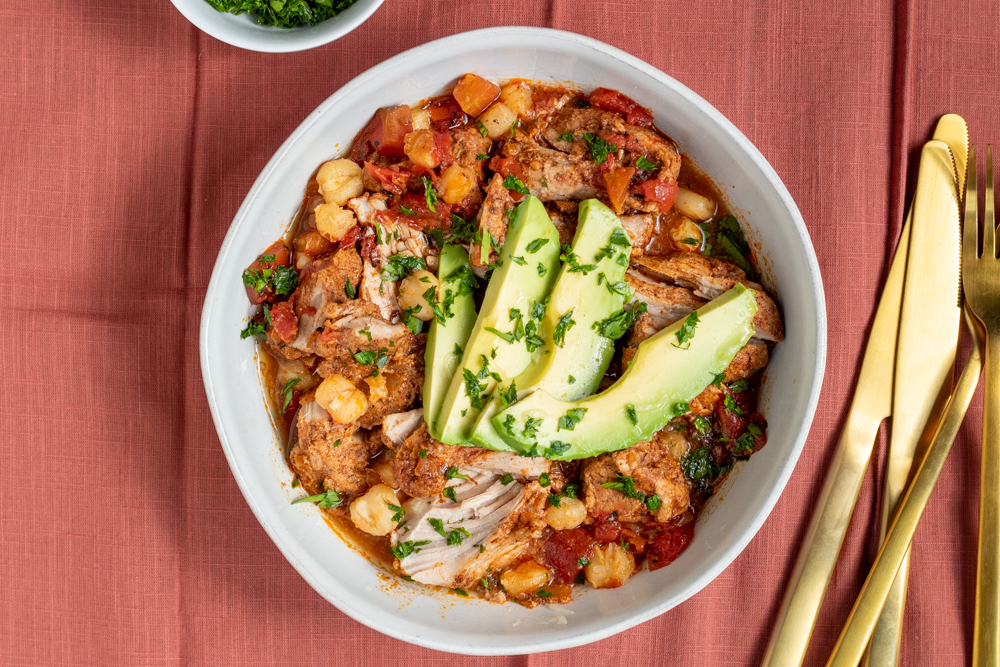 Note: If you would like to make this recipe in Suvie 1.0, insert pans into the top zones of Suvie, fill reservoir, and set to Slow Cook on High for 6 hours.
Nutrition
Nutritional Information per serving (6 servings per recipe): Calories 467, Total Fat 30.3g, Total Carbohydrates 16.4g, Total Sodium 354.8mg, Total Protein 30.1g