Pringá is a popular dish from the Andalusian region of Spain in the southern part of the country. A mix of chicken, pork, and sausages are stewed together until tender and then pan-fried until crispy. This mixture is either served with bread that can be used to grab pieces of meat and soak up the juices, or as a sandwich in a soft roll. These sandwiches are especially popular before, during, or after a night of drinking.
Pringá
Please always check your food to ensure your food has been cooked to safe serving temperatures. Please see our guide
here
for recommended FDA Time & Temperatures.
Servings: 4
Difficulty: 6 hours
Ingredients
24 oz bone-in, skin-on chicken thighs
1 lb pork shoulder, cut into 1-inch pieces
8 oz fresh chorizo, casings removed
2 tsp smoked paprika
4 kaiser rolls
Directions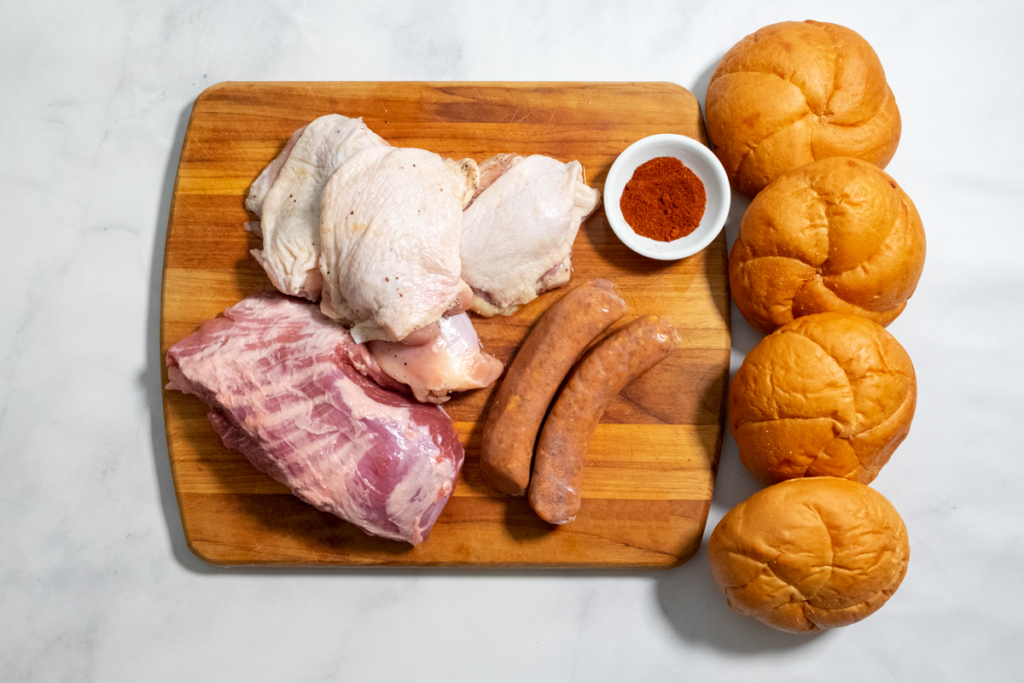 1) Season chicken thighs and pork shoulder with 1 tsp salt and ½ tsp ground black pepper.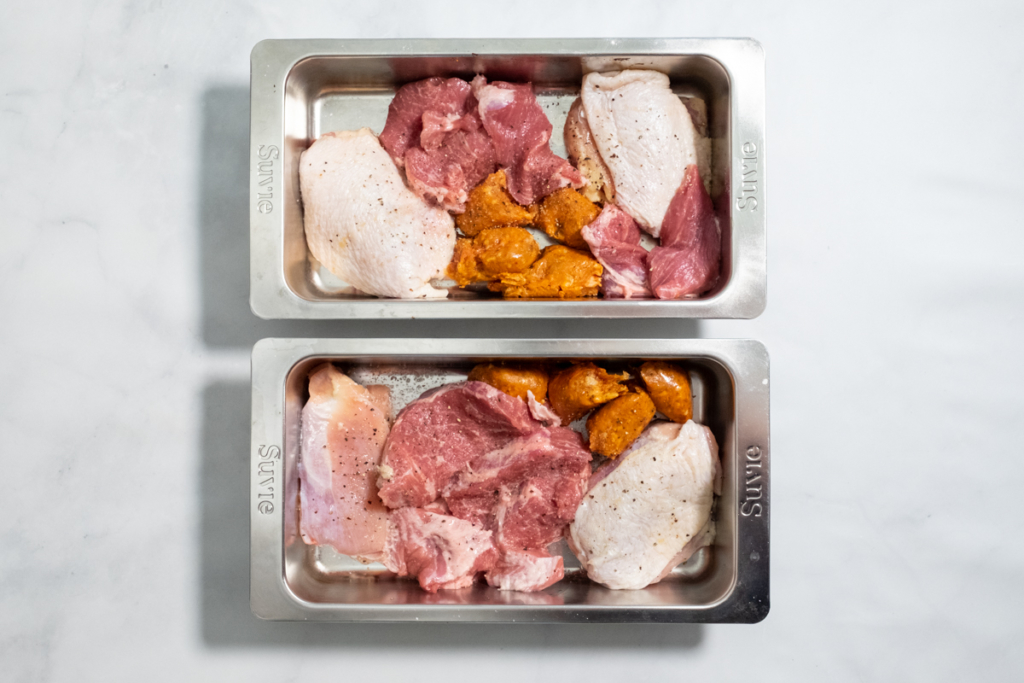 2) Divide chicken thighs, pork shoulder, and chorizo between 2 Suvie pans and fill with enough water to cover, about 1 cup per pan.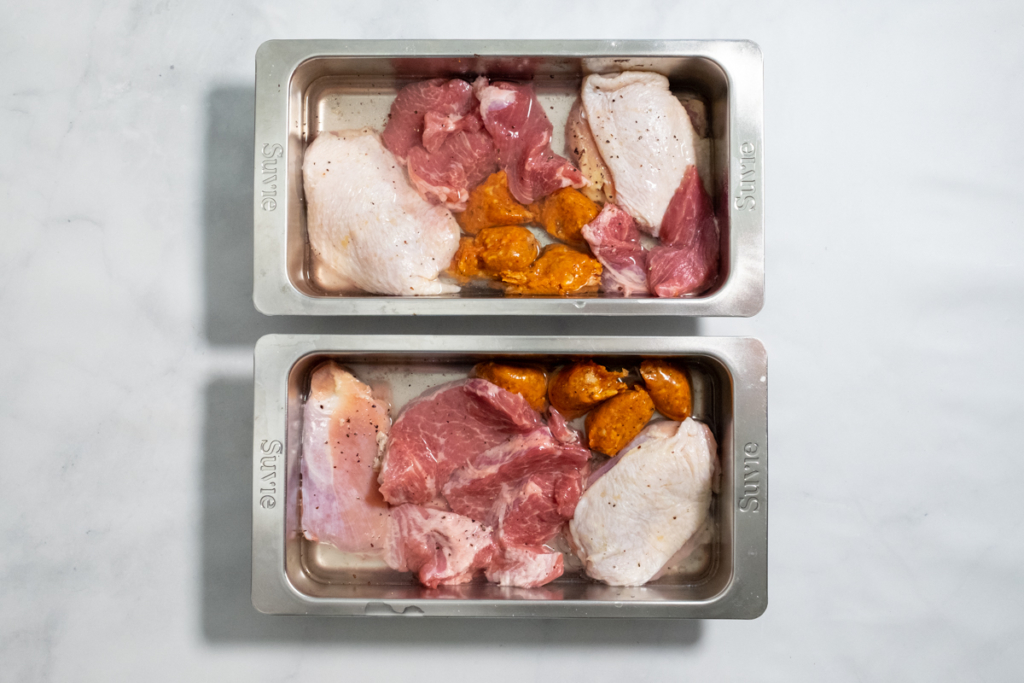 3) Insert pans into your Suvie, input settings, and cook now or schedule.
Suvie Cook Settings
Bottom Zone: Slow Cook High for 4 hours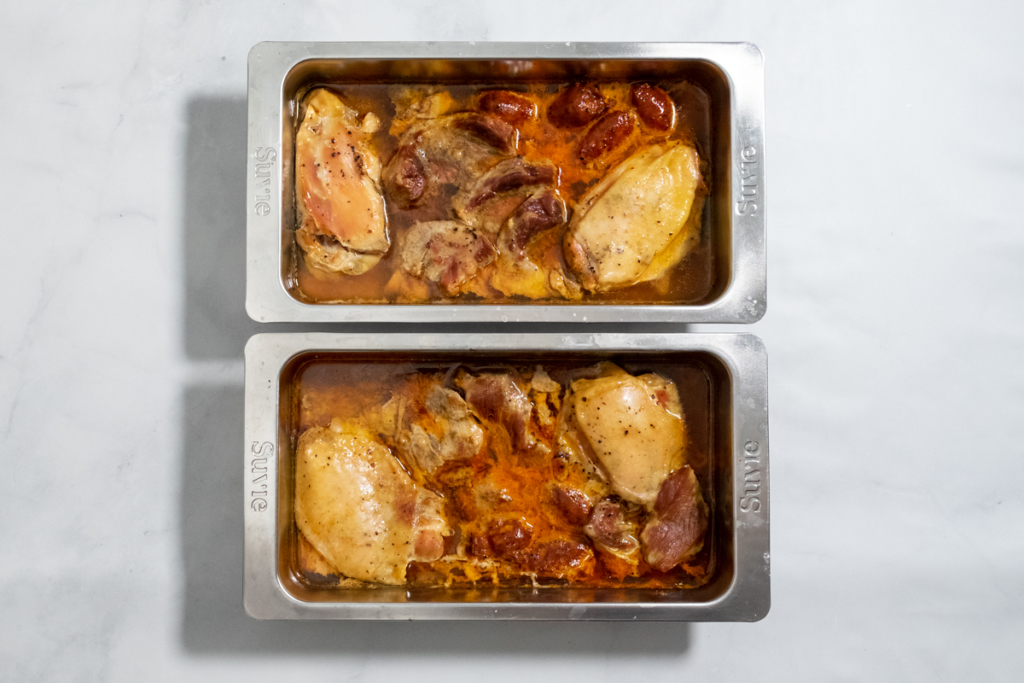 4) Remove pans from your Suvie, transfer meat to a large bowl, and discard water. Remove and discard chicken bones, cartilage, and skin. Mash meat with a fork until pasty and thick and then sprinkle with smoked paprika, stirring to incorporate.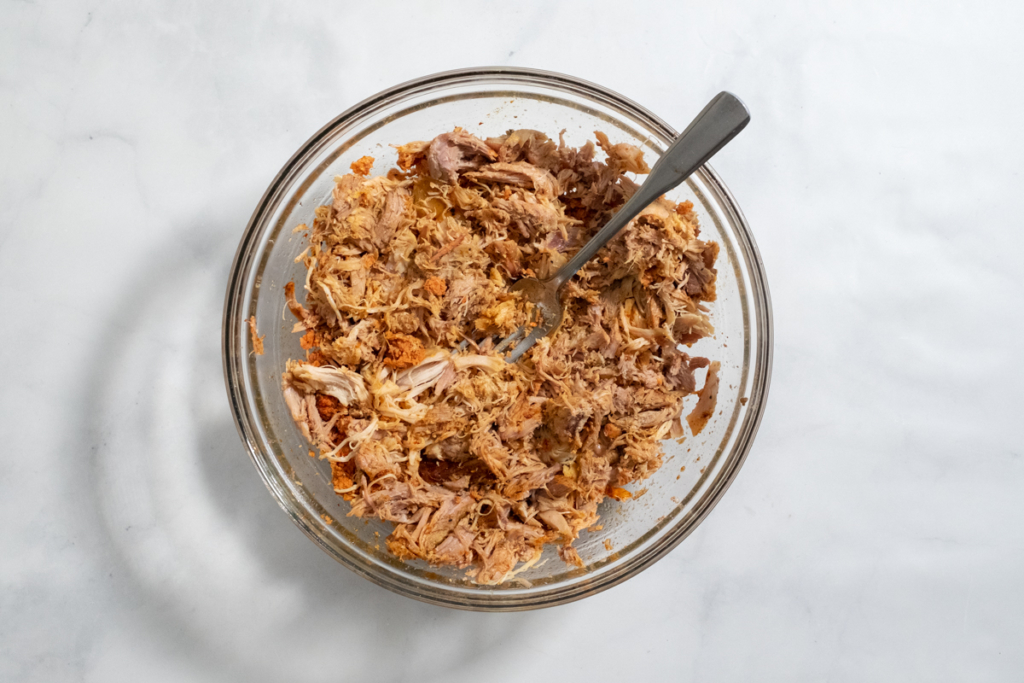 5) Transfer meat to a clean, dry Suvie pan and return to your Suvie. Broil for 10 minutes, stirring halfway through cooking.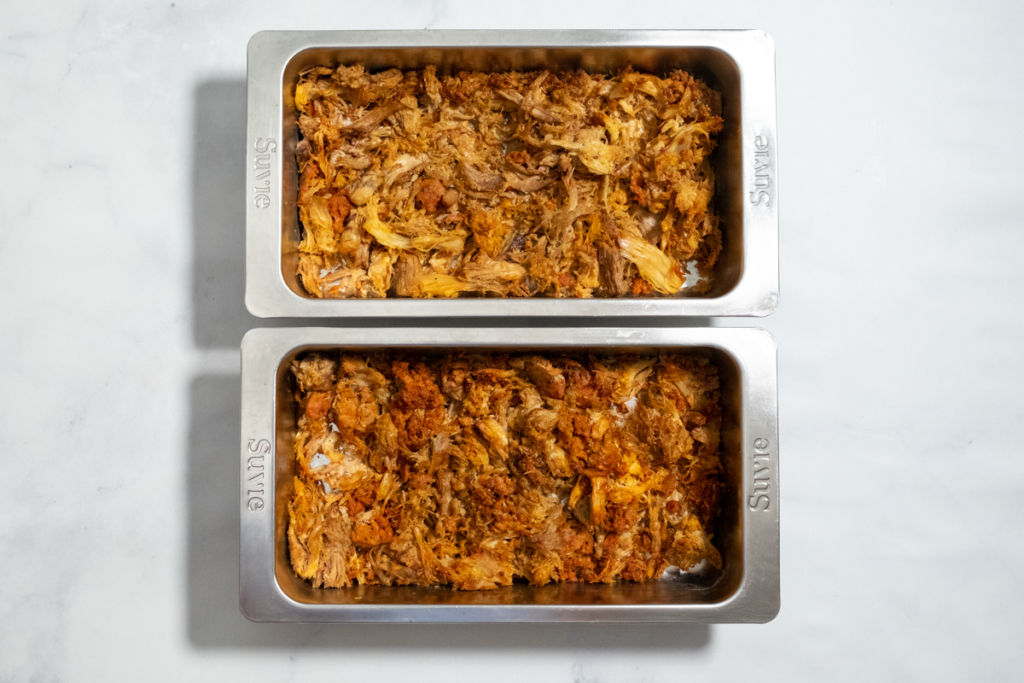 6) After the broil, season to taste with salt and pepper. Slice the kaiser rolls in half and divide the filling between them to serve.
Note: If you would like to make this recipe in Suvie 1.0, insert pans into the top zones of Suvie, fill reservoir, and set to Slow Cook on High for 4 hours.
Nutrition
Nutritional Information per serving (4 servings per recipe): Calories 600, Total Fat 31g, Total Carbohydrates 31g, Total Sodium 155mg, Total Protein 48g