Busy weekdays often result in rushed dinners or last-minute takeout, which are definitely less than ideal after a long day of work or school. So this week, we're bringing you our favorite quick, tasty recipes from the blog.
These easy meals are satisfying, balanced, and downright delicious. They're prepped in 10 minutes and have less than 10 ingredients each, so you can spend more time enjoying your food than making it.
Gouda Cheese and Roasted Red Pepper Steak Roulade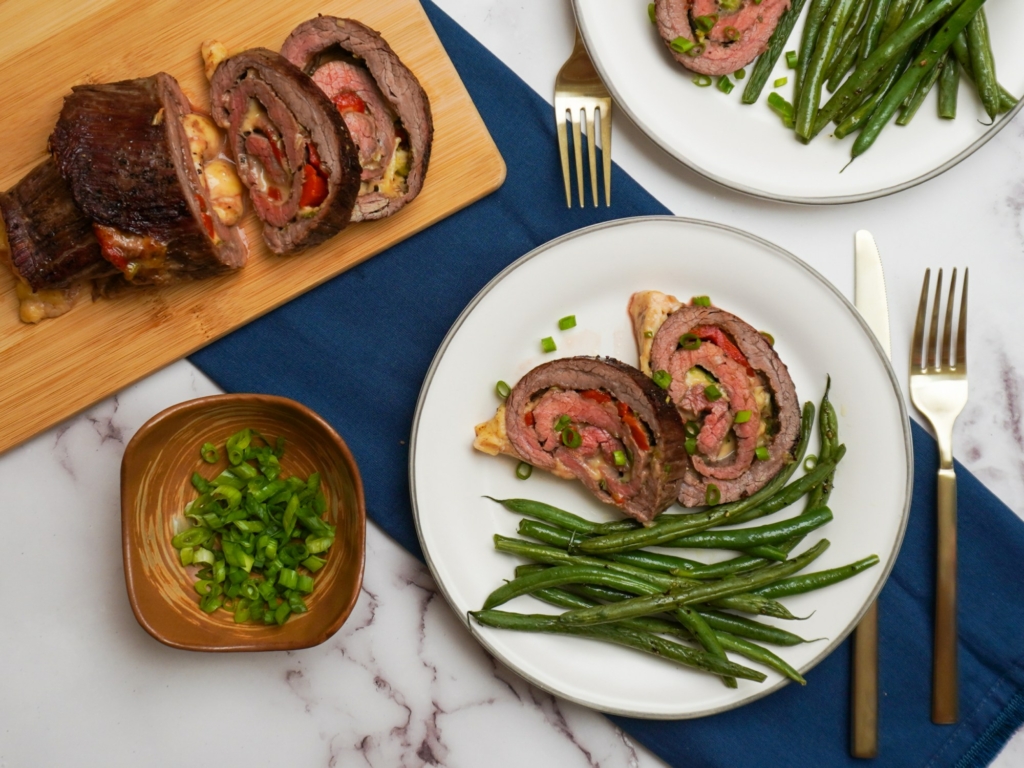 This instagram-worthy dinner option – featuring velvety gouda and sweet red peppers swirled inside broiled flank steak – is surprisingly easy to make.
Baked Ziti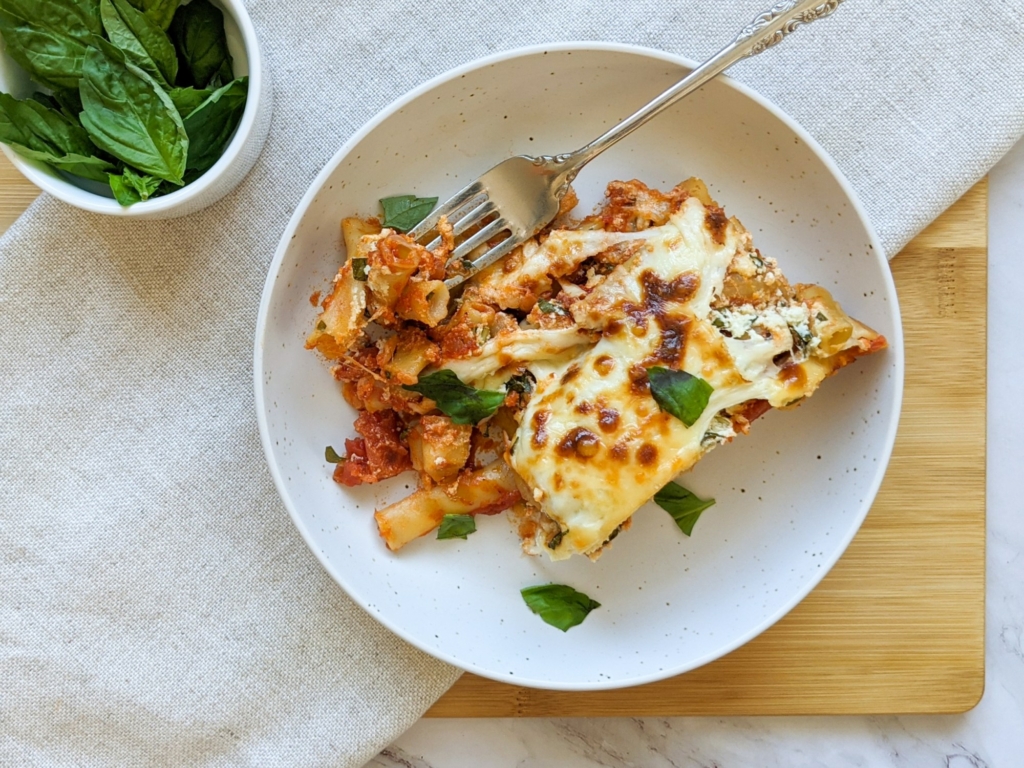 Hearty pasta, tangy marinara, and layers of melty cheese – this easy pasta dish has it all.
Lemon Basil Pork with Roasted Tomatoes
This zesty and fragrant pork dinner is a symphony of garden-fresh flavors. Pair with a loaf of crusty bread for soaking up that mouthwatering sauce.
Pineapple Chicken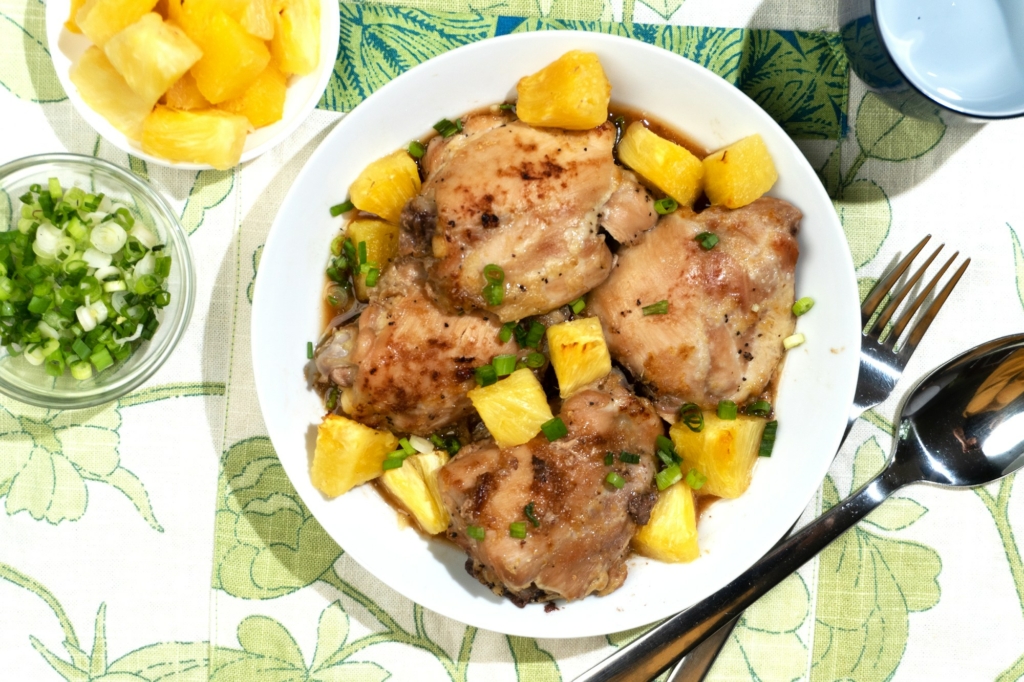 The savory pineapple sauce manages to bring melt-in-your-mouth, vibrant tropical flavor to roasted chicken thighs without being cloying.