Quince is a fruit that grows on trees and is pronounced "kwins." It's important to prepare this product to get the most out of it, as it is fairly unpalatable when raw. Read on to learn our favorite ways to prepare this fall fruit.
History of Quince
The quince is believed to have originated in the Caucasus and has been an important ingredient since ancient times. As per Greek mythology, it was even the trigger for the Trojan War. It is popular throughout the tropical areas of Latin America and the Middle East, but can be grown throughout much of the world. The use of quince in cooking has extended beyond the Caucasus and has made its way into western culinary and cookery culture.
Appearance Of Quince
Quince looks like plum and has a light green hue. Quince turns yellow in color with brown flecks once it is ripe. Though it may appear to be as sweet and juicy as an apple or pear (it is in fact in the same family), the quince is rough and tannic when raw.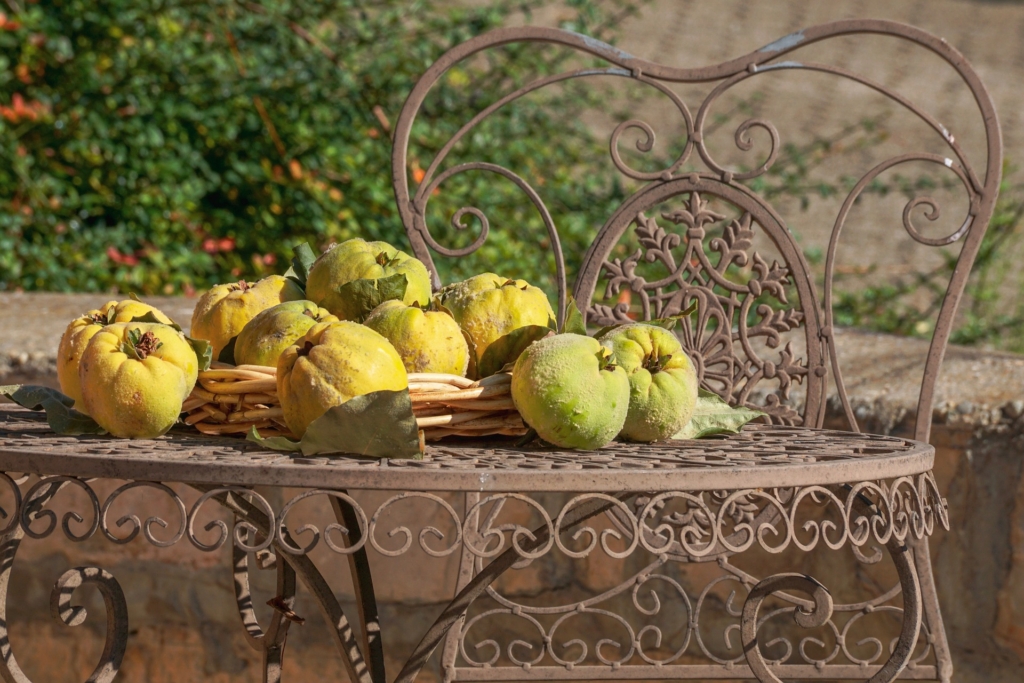 Flavor Of Quince
Uncooked quince is rough, gritty, and leathery, with a sour, astringent flavor. The scent deepens as the quince softens once cooked, even the sharpness of the sour, bitter flavors fades, and a delicate sweetness emerges. The aroma of quince has a delectable blend of pear, apple, and citrus.
Culinary Benefits of Quince
The easiest thing that you can do to prepare quince is to poach, bake, or roast them. All you'll need is some quince, lime or lemon juice, honey, and cinnamon powder. You can prepare this sour yet sweet quince as per your liking. You can also use vanilla beans or cloves for flavoring.  Try our recipe for Poached Pears with Greek Yogurt for a delicious start to your morning.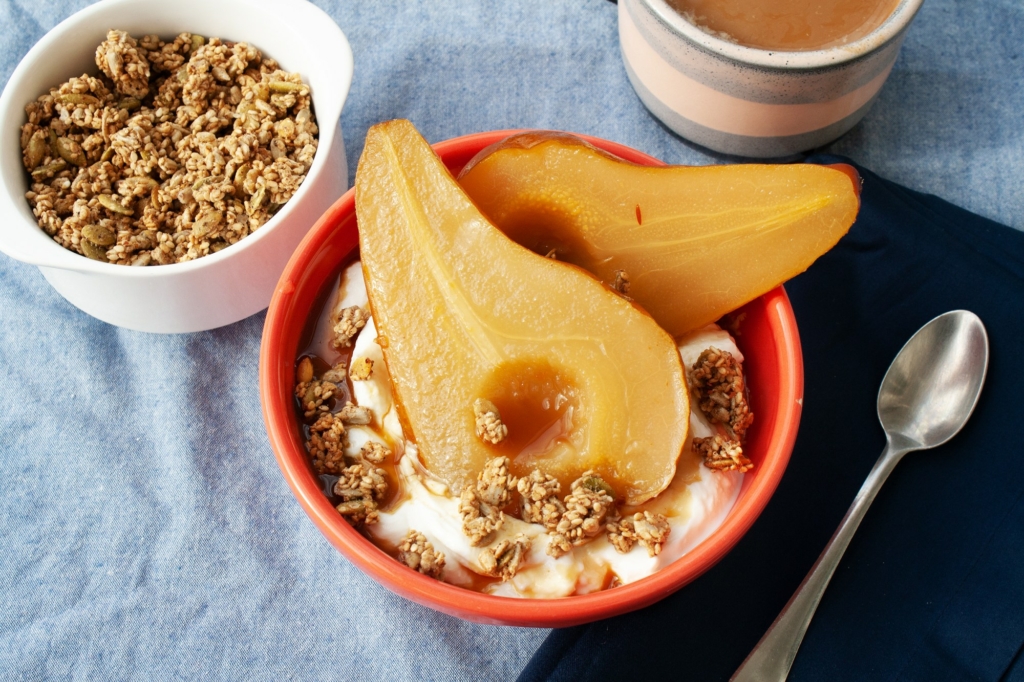 For a quick summer delight, you can also prepare some tangy quince popsicles.
To enhance the flavor of your meat, you can add some spiced quince to the roasting pan alongside the meat. Similar to adding apples to pork chops, the sweet, yet sour flavor of the quince works well in savory applications. Check out this delicious lamb recipe and add some chopped quince to the skillet to play up the sweet and salty flavors. 
Quince would also be a great addition to this duck salad alongside the fennel and tangy vinaigrette.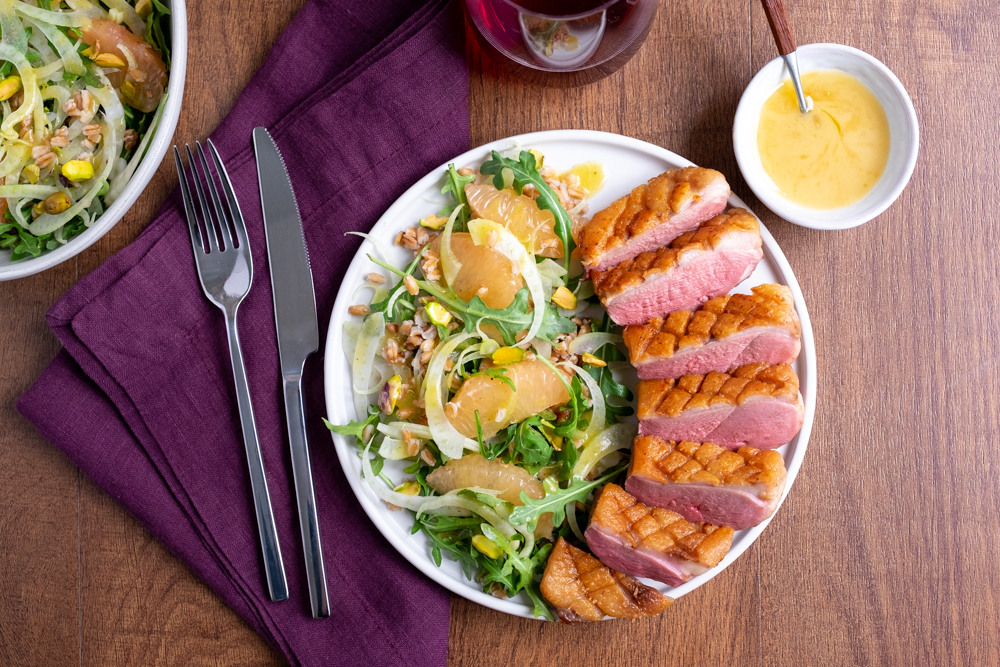 Storage
Quince can be stored in a cool room for up to 2 weeks. To preserve it for a little longer, wrap it in plastic wrap and store it in the refrigerator.   
Feature Image: LoggaWiggler from Pixabay