This semi-homemade rugelach recipe simplifies the cookie prep by using store bought uncooked pie crust. Each crust is spread with the classic rugelach filling of raspberry preserves, chocolate, and cinnamon-sugar, then rolled into a tight cylinder, wrapped, and frozen. The freezing process is paramount for rugelach cookies, making them firm enough to slice into individual cookies. We have also written this recipe so that you can make a half or whole batch, depending on your needs. If you're making a half batch of cookies, keep the other roll frozen until ready to bake a new fresh batch.
Raspberry Chocolate Rugelach
Please always check your food to ensure your food has been cooked to safe serving temperatures. Please see our guide
here
for recommended FDA Time & Temperatures.
Servings: 14 cookies
Difficulty: 30 minutes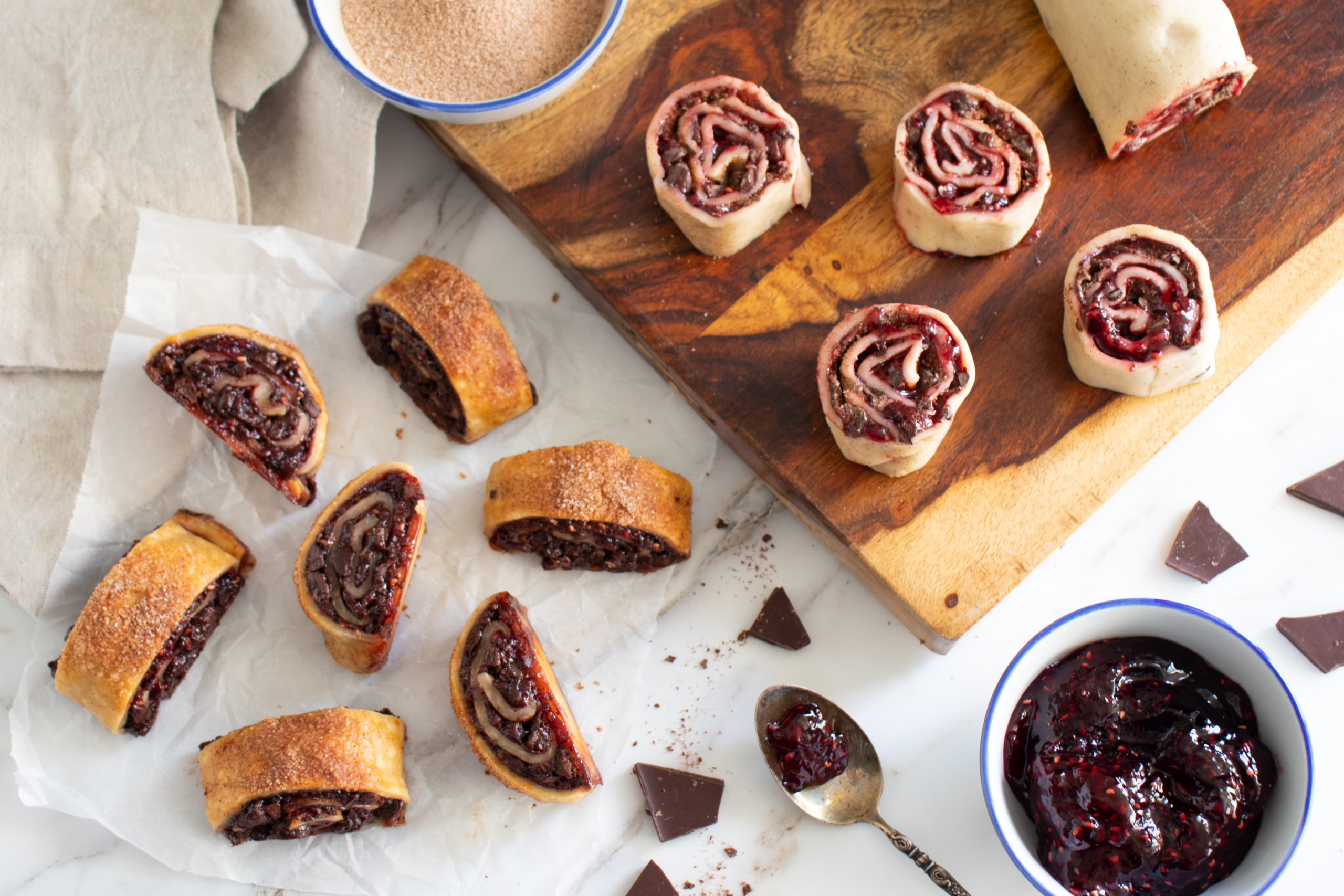 Ingredients
⅔ cup granulated sugar
1 ½ tbsp ground cinnamon
2 packages store bought uncooked pie crusts
½ cup raspberry jam, divided
1 cup finely chopped semi-sweet chocolate chips, divided
1 large egg
Directions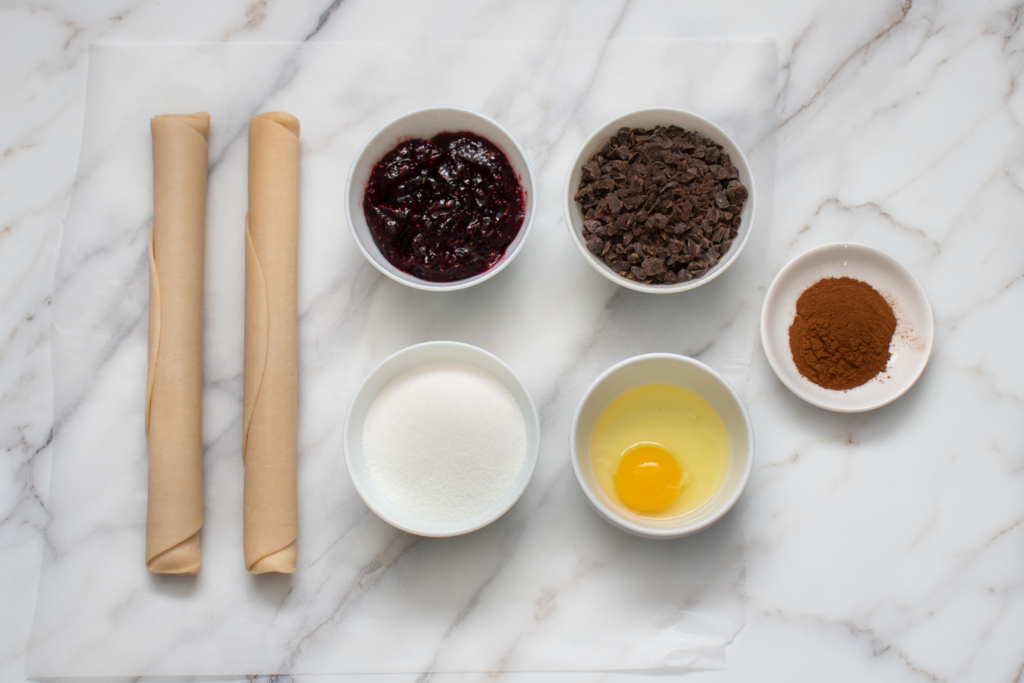 1) Place ⅔ cup of sugar and 1 ½ tbsp cinnamon in a medium bowl and whisk to combine, set aside.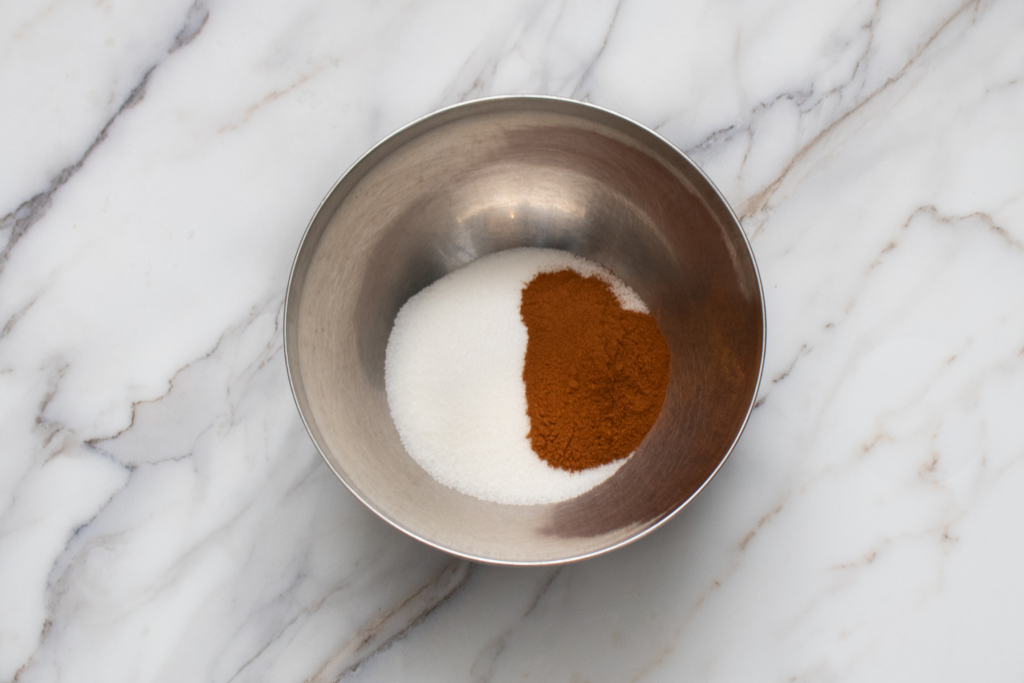 2) Working with 1 pie crust at a time, unroll, and place on a large sheet of parchment paper. Spread ¼ cup of raspberry preserves over the surface of the pie crust, leaving a small ¼-inch border around the edges. Evenly sprinkle 4 tbsp cinnamon-sugar and ½ cup chopped chocolate chips over the crust. Roll crust into a tight cylinder. Repeat with the remaining pie crust.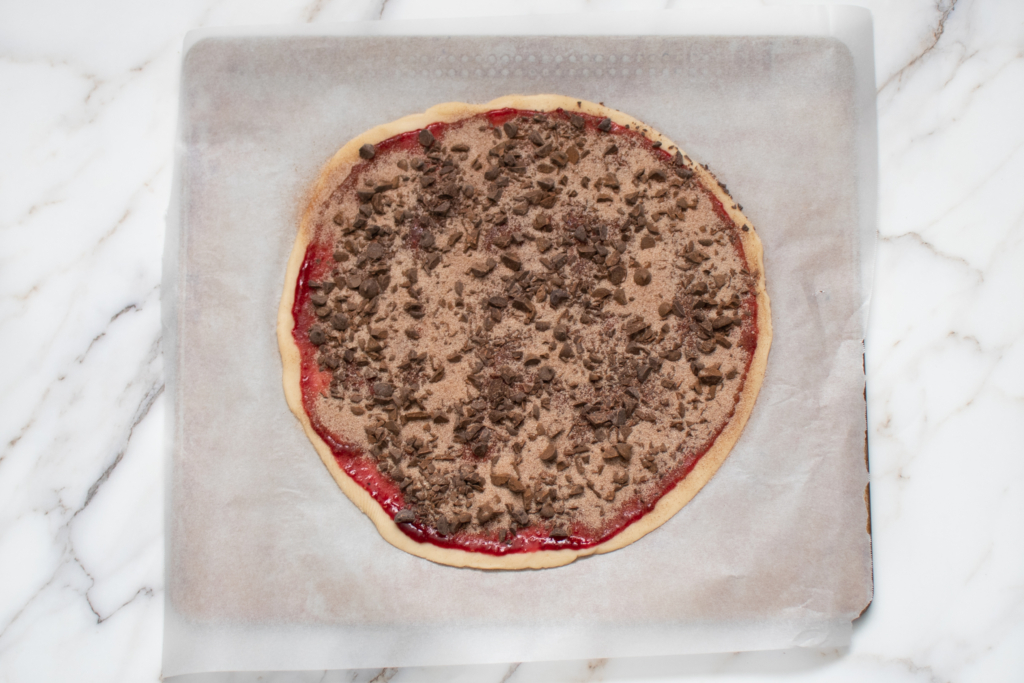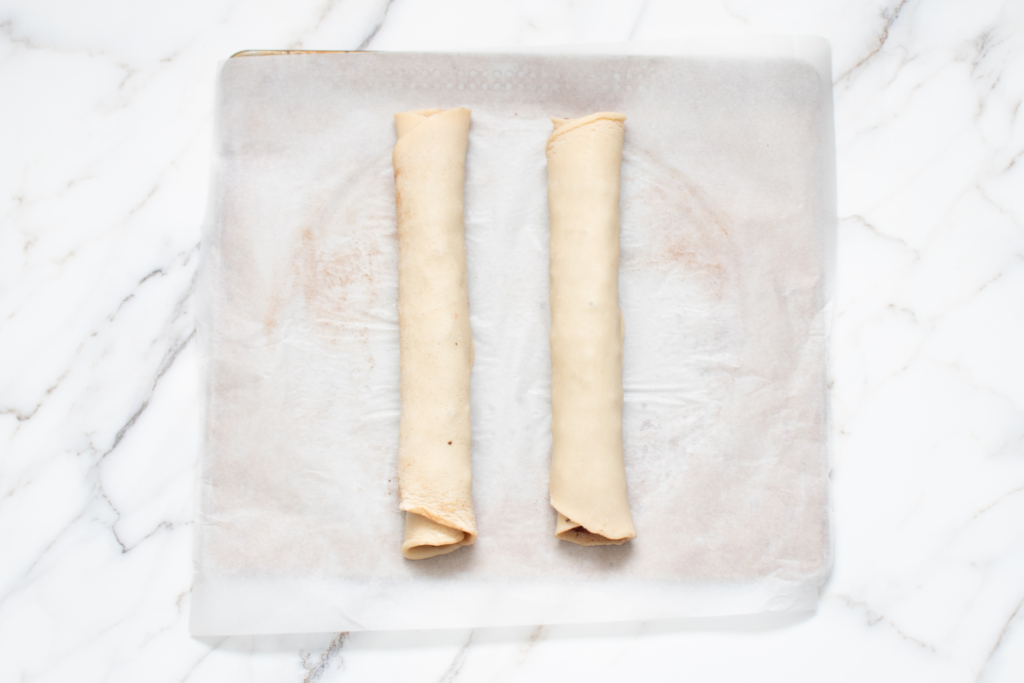 3) Once filled and rolled, wrap the cylinders in either parchment or plastic wrap, and place in the freezer. Freeze rugelach for a minimum of 1 hour or until the cylinders have hardened slightly. Halfway through the freezing time, preheat your Suvie by setting the top and bottom zones to bake at 375°F for 30 minutes.
4) Line one Suvie pan with parchment paper and lightly grease with cooking spray. Remove one cylinder from the freezer and trim 1 ½ inches off each end. Cut rugelach into 7 portions and place about 1 inch apart in the prepared Suvie pan (if you are making the full batch of cookies, repeat this step with the remaining rugelach cylinder in a second pan).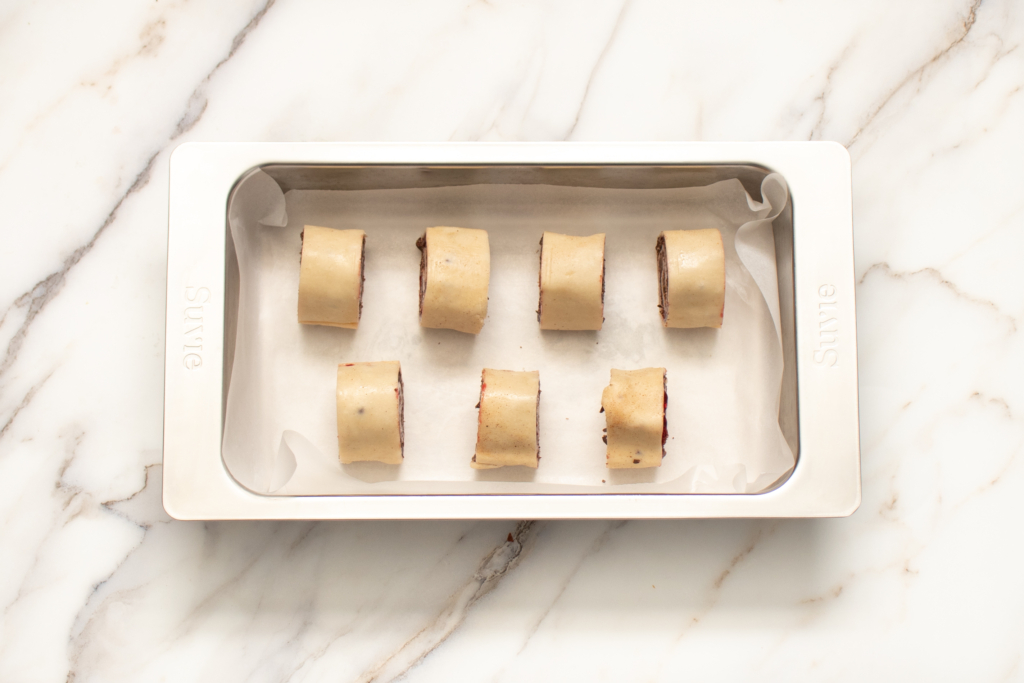 5) Place the egg and 2 tsp water in a small bowl and whisk to combine. Brush the tops of each cookie with the egg wash. Sprinkle each cookie with about ½ tsp of cinnamon-sugar. Once your Suvie has preheated, place the pan in the bottom zone, or, the top and bottom zones of your Suvie for a full batch of cookies. Input settings and cook now.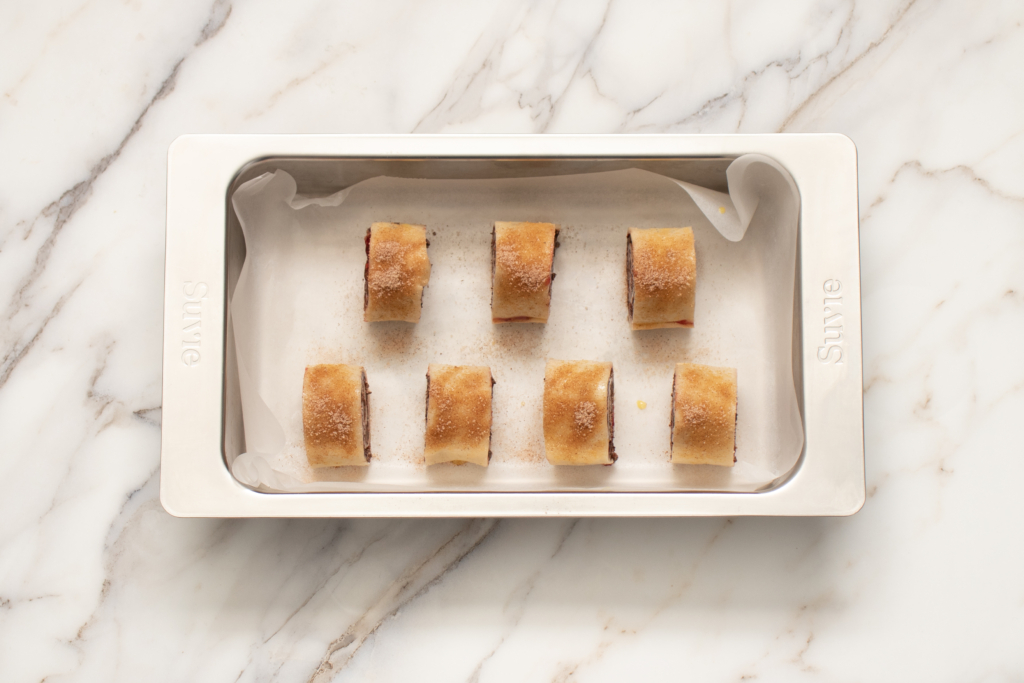 Suvie Cook Settings
Bottom Zone: Bake at 375°F for 25 mins (for Suvie 3.0, Bake at 325°F for 25 mins)
Top Zone: Bake at 375°F for 25 minutes (for Suvie 3.0, Bake at 325°F for 25 mins)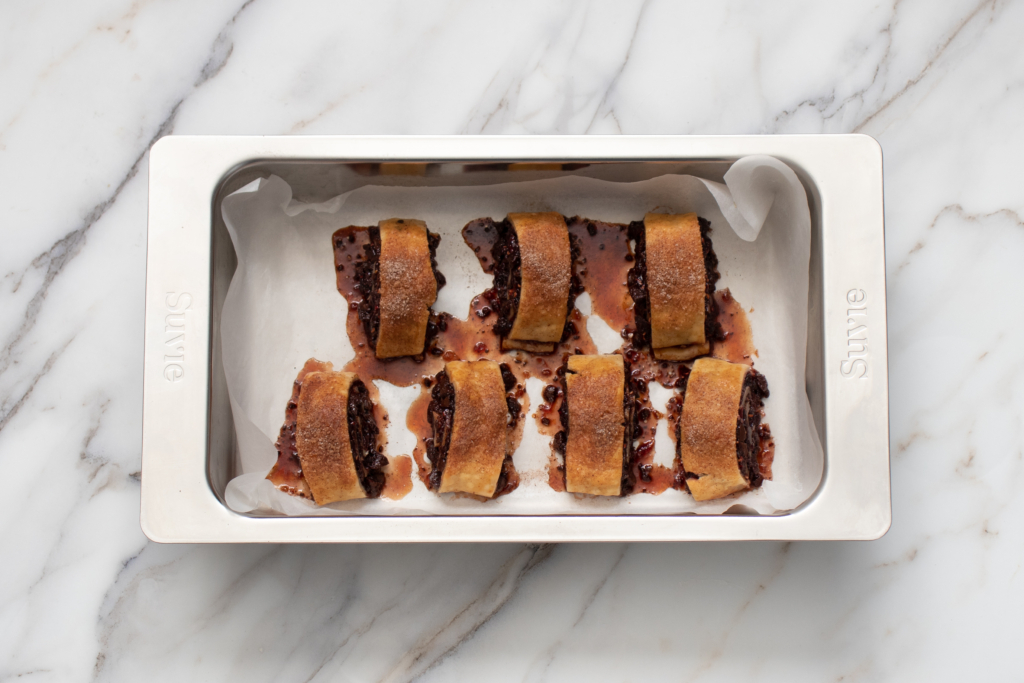 6) Once the cookies are cooked through and golden brown, remove the pan from your Suvie, and set the cookies aside to cool for about 20 minutes, or until cool enough to handle.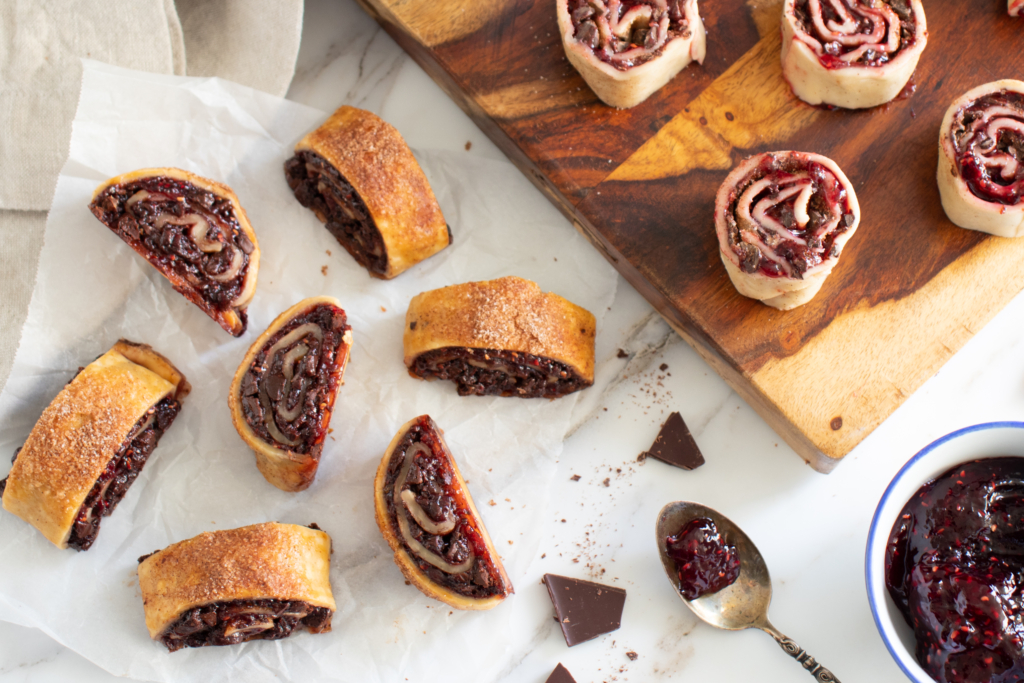 Nutrition
Nutritional Information per serving (14 servings per recipe): Calories 176, Total Fat 7g, Total Carbohydrates 27g, Total Sodium 75mg, Total Protein 2g.