Ratatouille is the ultimate summer dish. A bounty of vegetables are roasted together in rich olive oil until tender, juicy, and flavorful. Serve your medley of zucchini, eggplant, tomatoes, bell pepper, and onion over perfectly al dente spaghetti for the ideal warm-weather meal. 
Ratatouille Pasta
Please always check your food to ensure your food has been cooked to safe serving temperatures. Please see our guide
here
for recommended FDA Time & Temperatures.
Servings: 4
Difficulty: 1 hour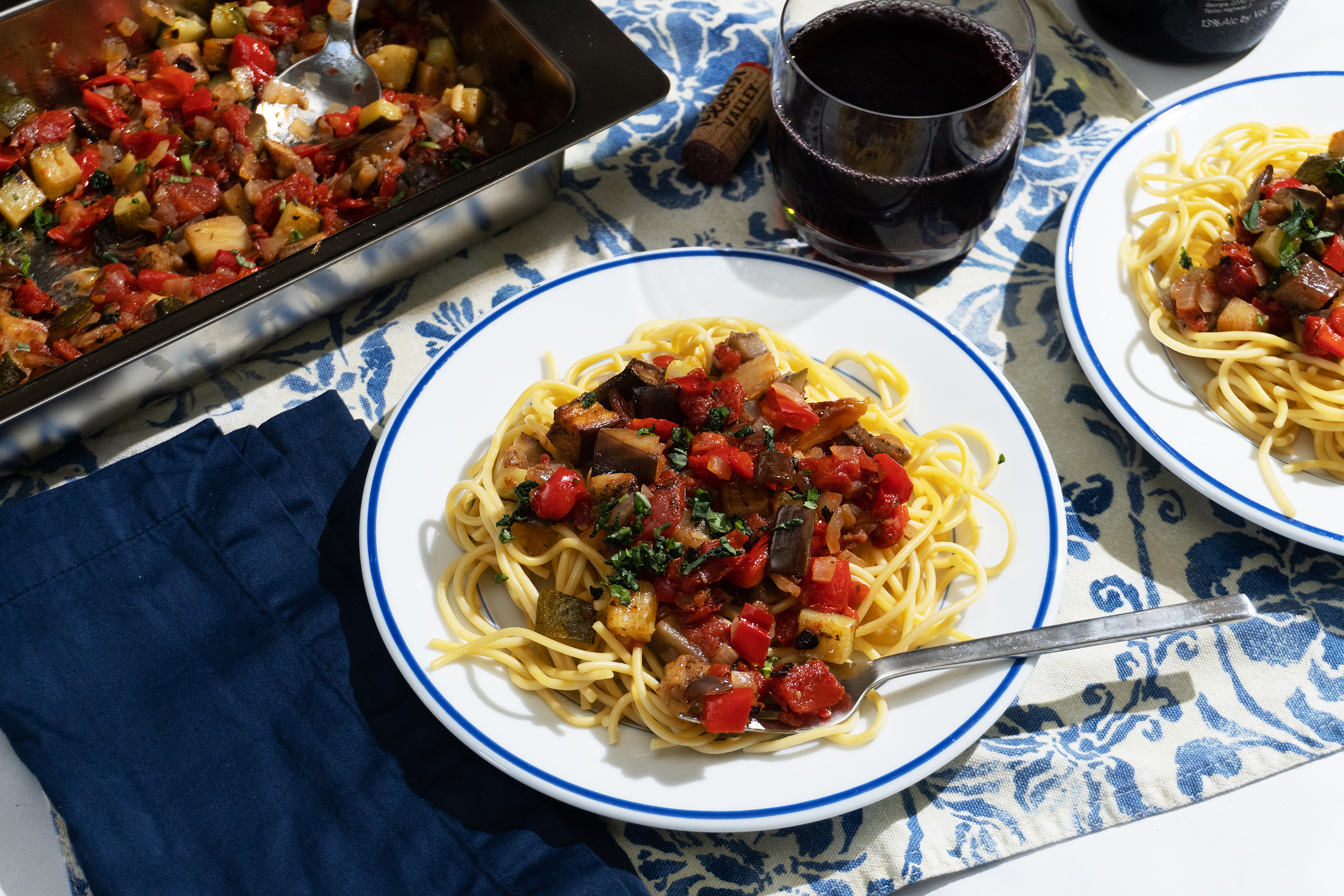 Ingredients
1 zucchini, cut into ½ inch pieces
1 Japanese eggplant or 1 small globe eggplant, cut into ½ inch pieces
1 red bell pepper, cut into ½ inch pieces
1 onion, chopped
¼ cup olive oil
2 cloves garlic, peeled and smashed
1 tsp herb de provence
1 (15 oz) can fire roasted tomatoes, drained
1 tbsp torn basil leaves
8 oz spaghetti
Directions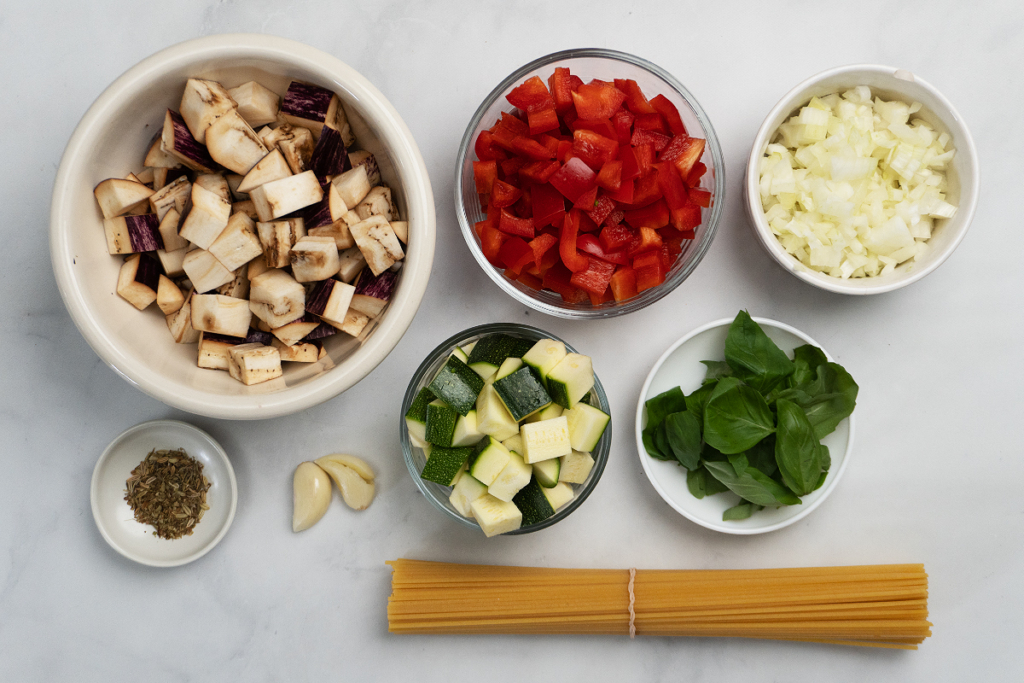 1) In a large bowl stir together zucchini, eggplant, red bell pepper, onion, ¼ cup olive oil, 2 garlic cloves, and 1 tsp herbs de provence. Divide vegetables between two Suvie pans and place in Suvie. Broil for 15 minutes, stirring halfway through.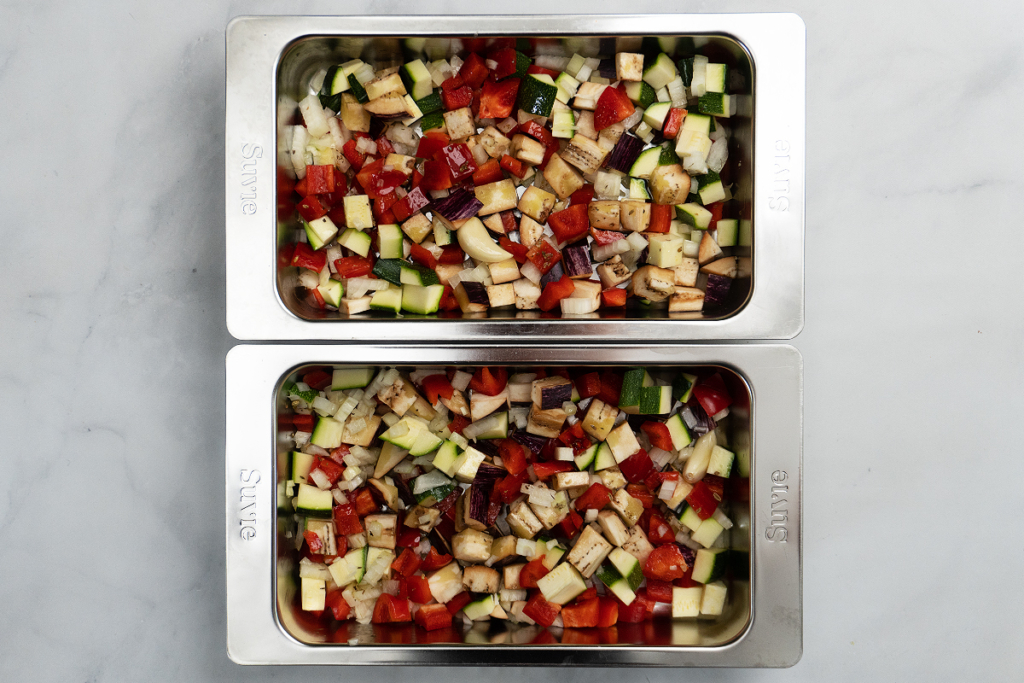 2) Remove pans from Suvie and divide 1 can drained, fire roasted tomatoes and 1 ½ tsp salt between both pans. Return pans to Suvie. Input settings, and cook now.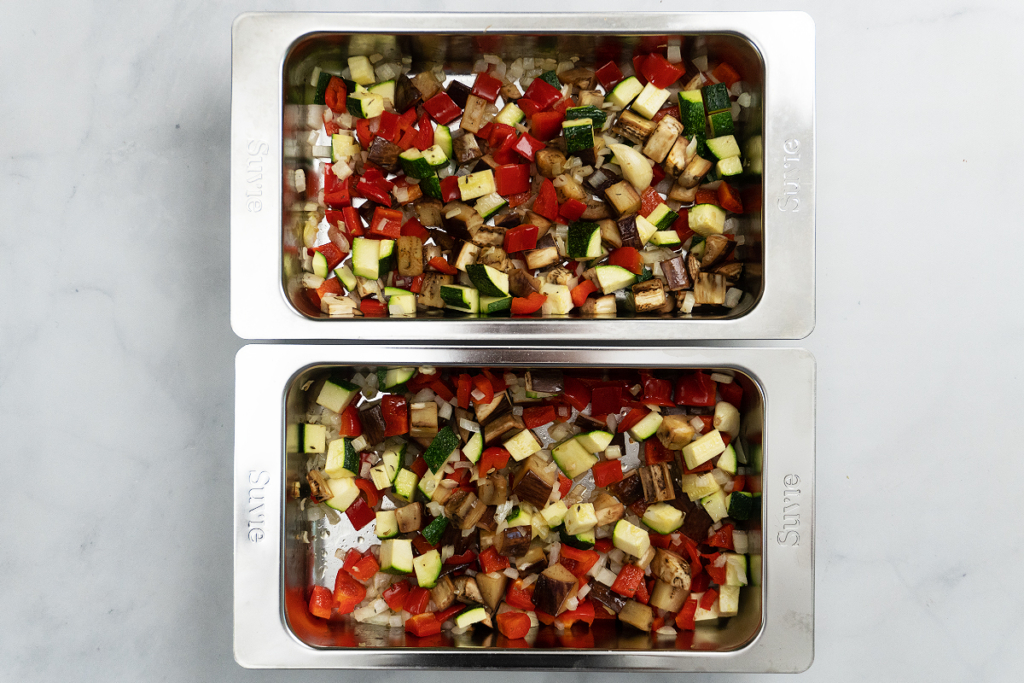 Suvie Cook Settings
Bottom Zone: Bake at 400°F for 1 hour
Top Zone: Bake at 400°F for 1 hour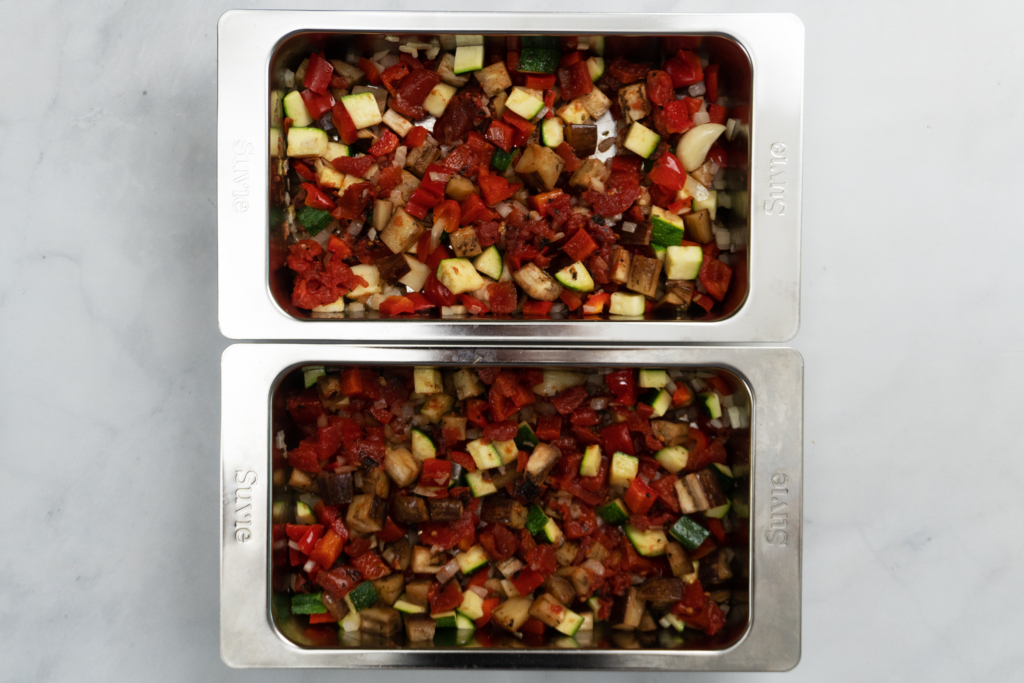 3) Break spaghetti in half and place inside the Suvie starch strainer set within the Suvie pasta pot (green handles) with 1 tbsp salt, Arranging spaghetti somewhat upright. Cover pot with lid and place inside the Suvie Starch Cooker, ensuring the pot is centered on the hot plate. Input settings and cook now.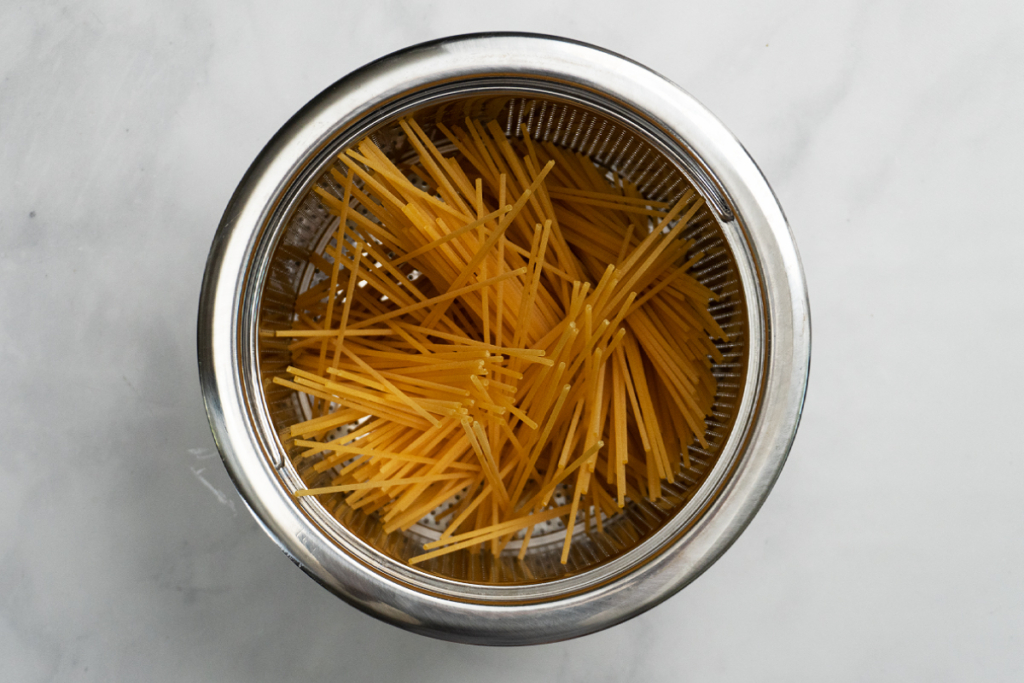 Suvie Starch Cooker Settings
Pasta, 4 cups, 10 minutes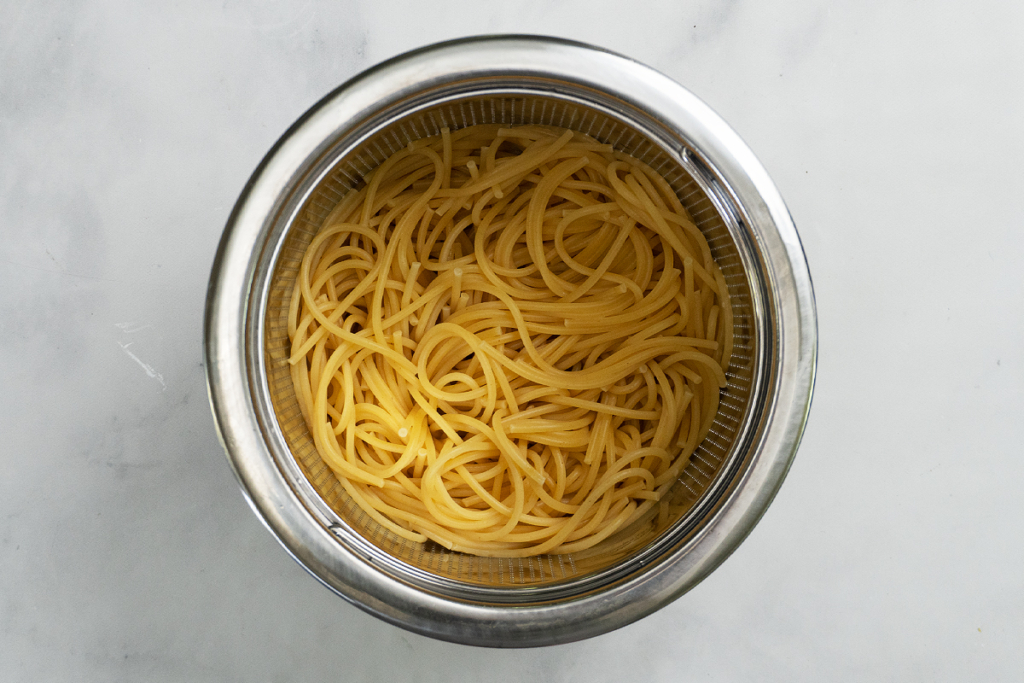 4) After the cook, remove pans from Suvie and stir basil into the ratatouille. Divide spaghetti between plates and top with ratatouille. Serve.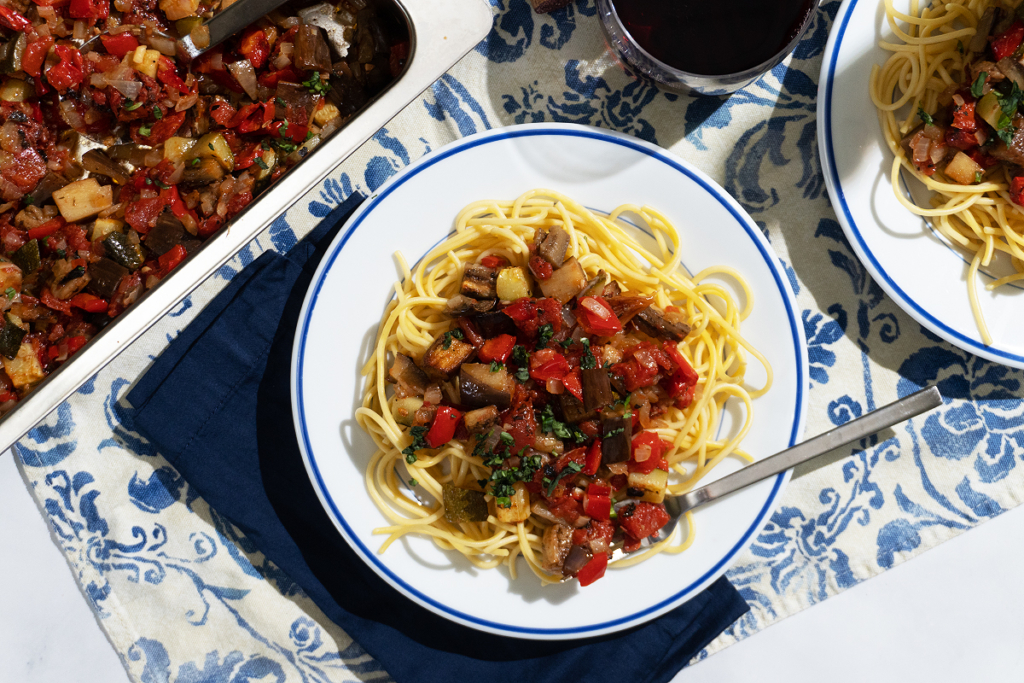 Nutrition
Nutritional Information per serving (4 servings per recipe): Calories 400, Total Fat 15g, Total Carbohydrates 57g, Total Sodium 1160mg, Total Protein 10g.