This satisfying breakfast bowl is packed with tender barley, savory bacon, tangy pickled onions, steamed spinach, rich avocado, and soft eggs for a delicious way to start your day. To ensure the eggs cook to the right consistency (just set whites with runny yolks) be sure to transfer the eggs from your Suvie to a bowl of cold water to stop the cooking process. See our guide on sous vide eggs if you'd like to cook your eggs differently. 
Savory Breakfast Grain Bowl
Please always check your food to ensure your food has been cooked to safe serving temperatures. Please see our guide
here
for recommended FDA Time & Temperatures.
Servings: 2
Difficulty: 2 hours and 20 minutes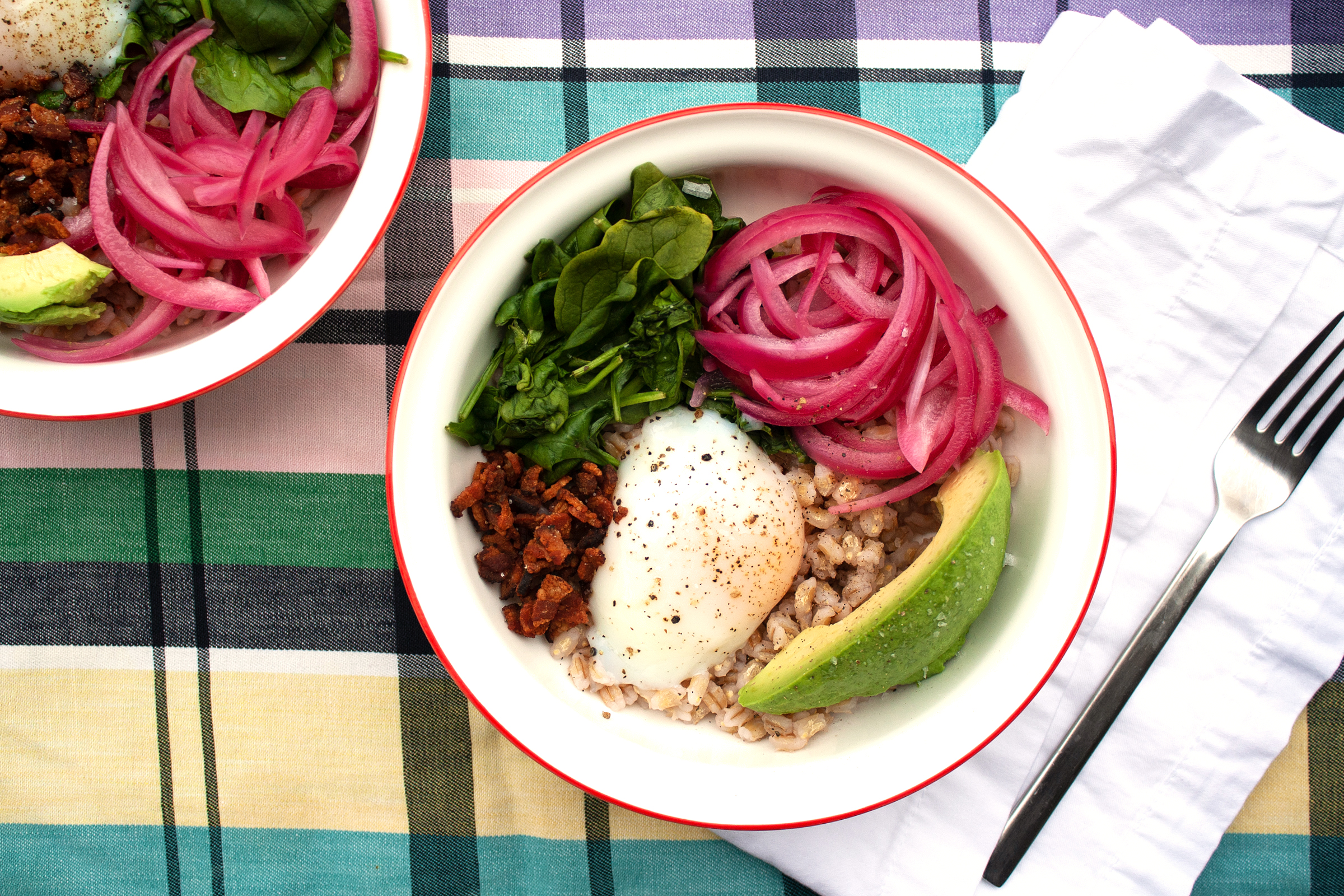 Ingredients
2 large eggs
½ cup barley
4 cups baby spinach
4 pieces bacon, chopped
½ small red onion, thinly sliced
¼ cup vinegar
½ avocado, peeled and pitted and sliced
Directions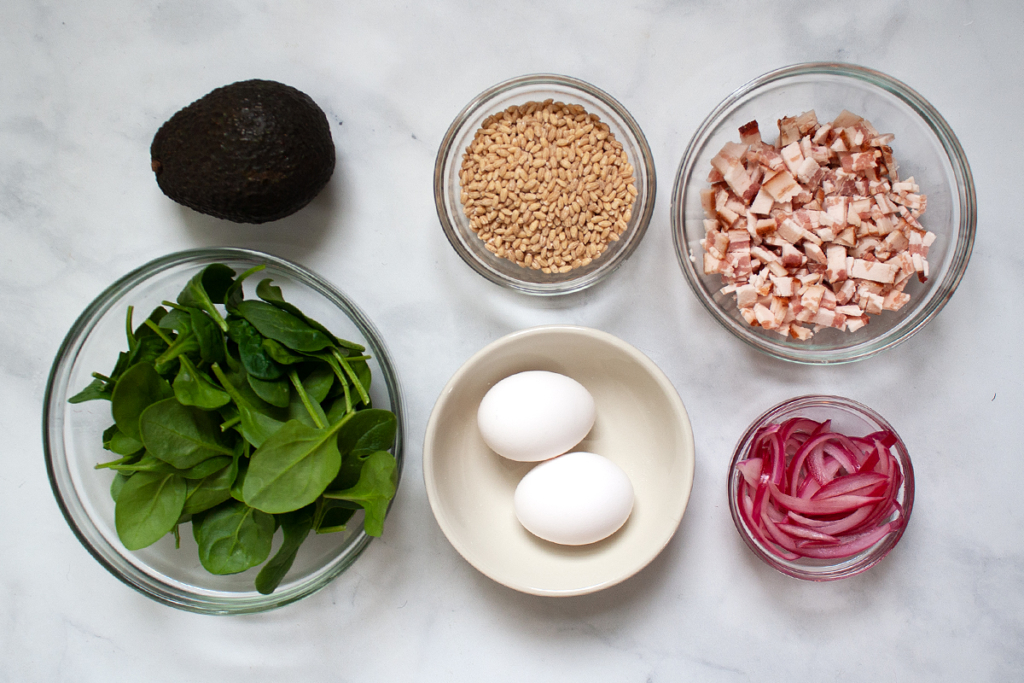 1) Place 2 eggs in a Suvie pan, cover completely with water, and place in the bottom zone of Suvie. Place barley in a starch pan and insert into your Suvie. Place spinach in a second Suvie pan and place in the top zone of Suvie. Input settings and cook now.
Suvie Cook Settings
Bottom Zone: Sous Vide at 155°F for 45 minutes
Top Zone: Sous Vide at 155°F for 45 minutes
2) Place 1/2 cup barley in the Suvie starch strainer set within the Suvie pasta pot. Cover pot with lid and place inside the Suvie Starch Cooker, ensuring the pot is centered on the hot plate. Input settings and cook now.
Suvie Starch Cooker Settings
Grains, Barley, 50 minutes
3) While the eggs cook, heat 4 pieces chopped bacon in a large skillet over medium heat. Cook for 6 minutes until rendered and crisp. Transfer to a paper-towel lined plate to drain and set aside until ready to serve. Stir 1/2 cup red onion and 1/4 cup vinegar together in a small bowl until ready to serve.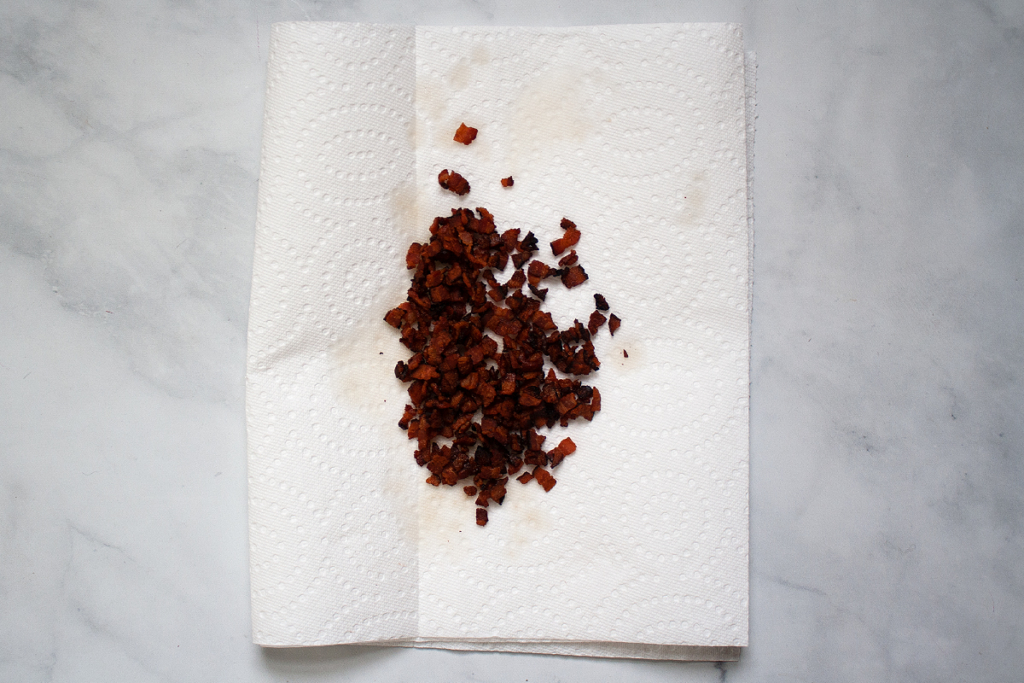 4) After the cook, remove all pans from your Suvie and transfer eggs to a large bowl with cold water. Divide barley and spinach between 2 bowls. Drizzle bacon bits and rendered bacon fat over each serving and season to taste with salt and pepper.
5) Crack sous vide eggs into 2 small bowls. Lift eggs out with a slotted spoon, allowing excess egg white to drip back into the bowl, and place on top of barley. Divide 1/2 avocado and pickled red onion between plates and serve.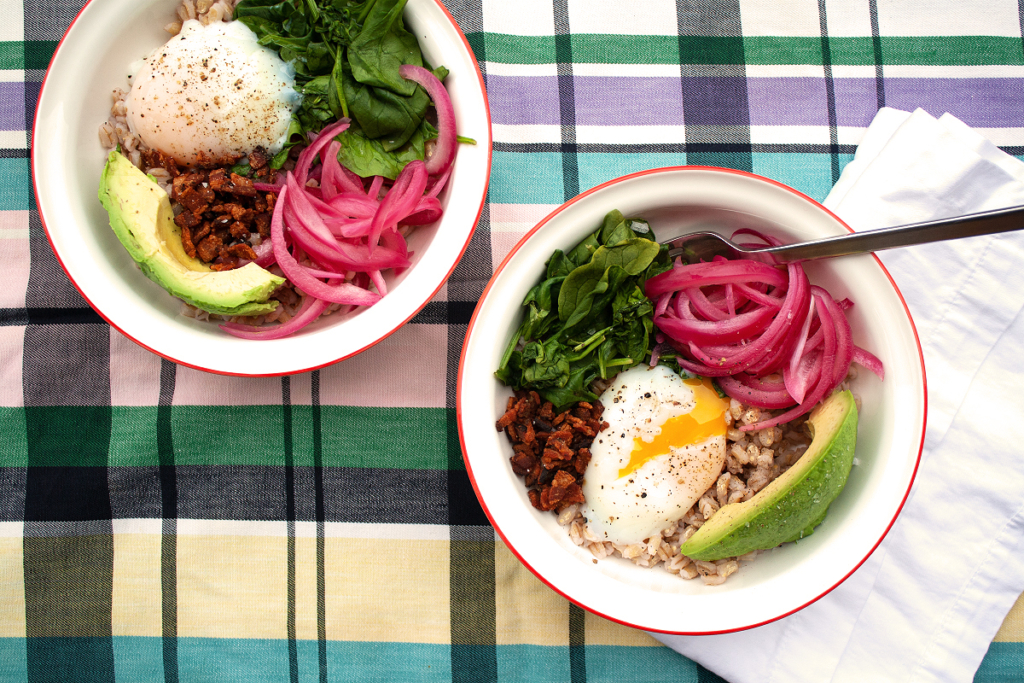 Nutrition
Nutritional Information per serving (2 servings per recipe): Calories 430, Total Fat 18g, Total Carbohydrates 49g, Total Sodium 470mg, Total Protein 20g