Key lime pie is a quintessential citrus dessert. Surprisingly, many people don't realize how easy it is to whip up. Just egg yolks, lime juice, lime zest, sweetened condensed milk, and sugar whisked together comprise the filling. A graham cracker crust balances out the custardy filling with a nice crunch. Since limes and lime juice are available year-round, this is a perfect dessert to make when few other fruits are in season. Just a spoonful of whipped cream on top balances out the acidity of the key lime and makes this a delightful after-dinner treat.
Slow Cook: Key Lime Pie
Please always check your food to ensure your food has been cooked to safe serving temperatures. Please see our guide
here
for recommended FDA Time & Temperatures.
Servings: 6-8
Difficulty: 3 hours + 2 hours to cool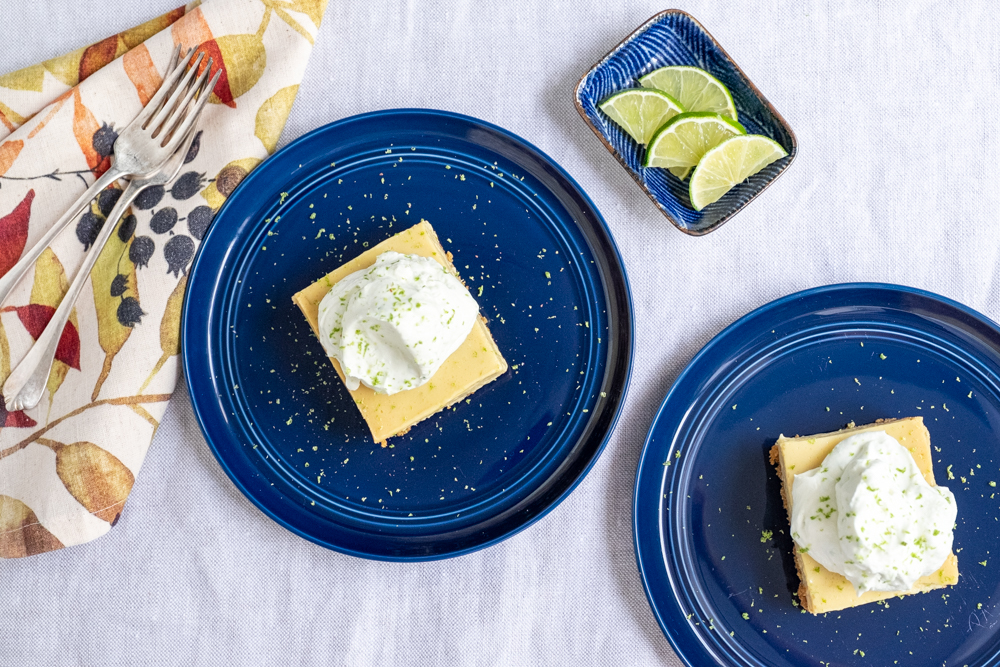 Ingredients
For the Crust
¼ cup (4 tbsp) melted butter
1½ cup crushed graham crackers
2 tbsp granulated sugar
For the Filling
3 egg yolks
2/3 cup key lime juice (or lime juice)
1 tbsp key lime zest (or lime zest)
1 (14 oz) can sweetened condensed milk
2 tbsp granulated sugar
For the Whipped Cream Topping
1 cup heavy whipping cream
1 tsp vanilla
2 tbsp granulated sugar
2 tsp lime zest
Directions
Make an aluminum foil sling by taking two pieces of foil and placing them perpendicular to each other in a Suvie pan. Ensure the foil extends beyond the two long sides of the pan. It's ok to have the corners of the pan exposed. Evenly coat aluminum foil and any exposed pan with cooking spray.
Microwave butter in a microwave-safe container until melted (approx 30 seconds). Stir in sugar, and graham cracker crumbs.
Press the graham cracker mixture into the bottom of the pan until it forms a flat, compact layer, using the bottom of a measuring cup works well.
Broil crust for 5-7 minutes in your Suvie, rotating pan halfway through cooking time. Make sure to keep an eye on it to avoid burning. Remove when golden brown and fragrant.
Beat together egg yolks, key lime juice, key lime zest, sweetened condensed milk, and 2 tbsp sugar.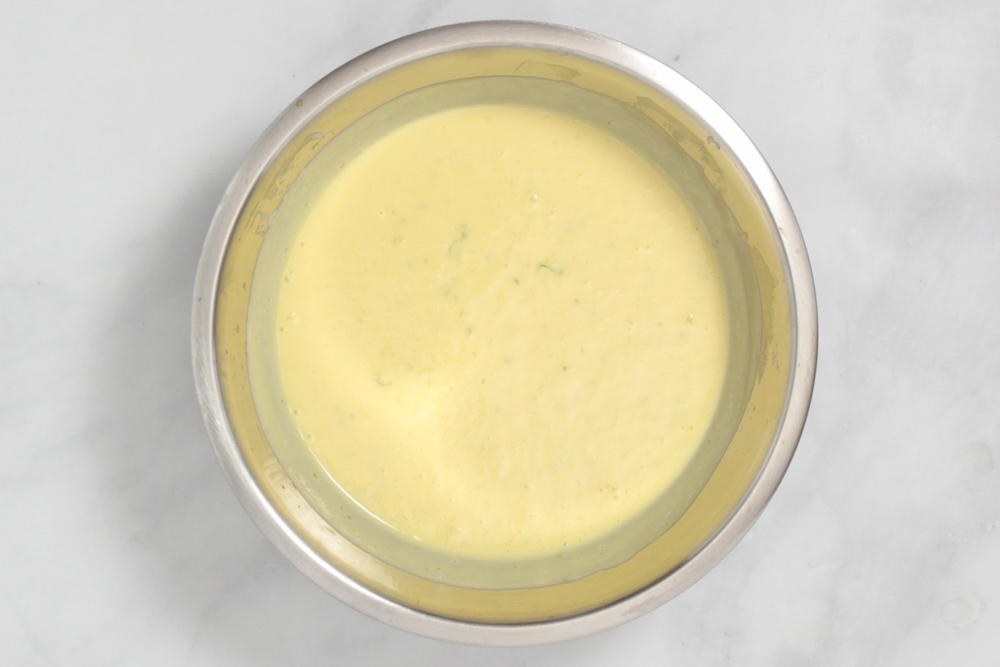 Pour key lime pie filling over crust.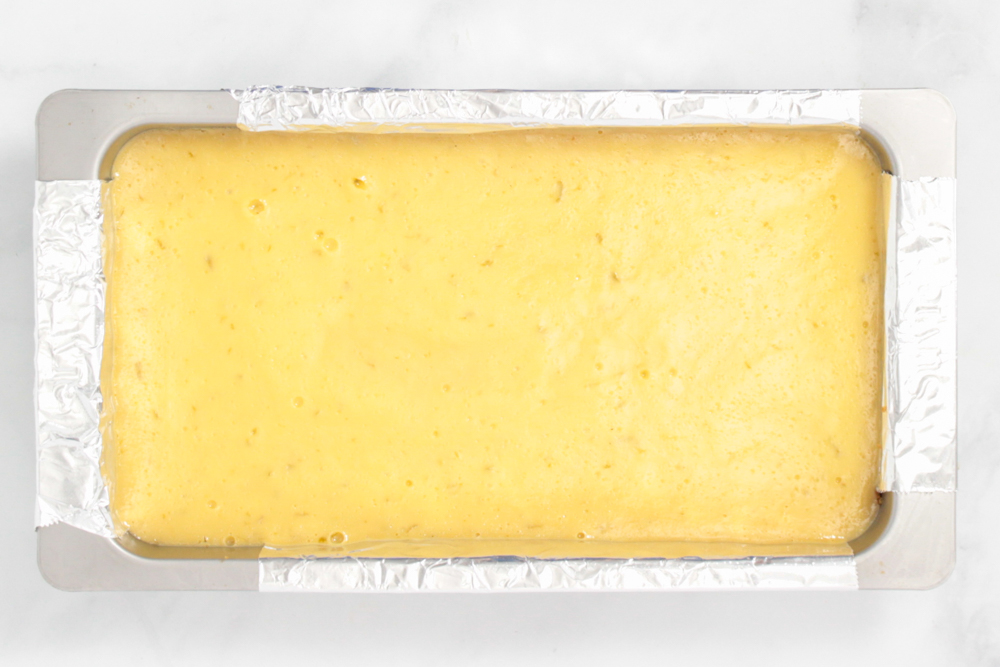 Insert pan into your Suvie, input settings, and cook now or schedule.
Suvie Cook Settings
Bottom Zone: Slow Cook Low for 2 hours
When the cook is complete refrigerate key lime pie until completely set: 2 hours to overnight.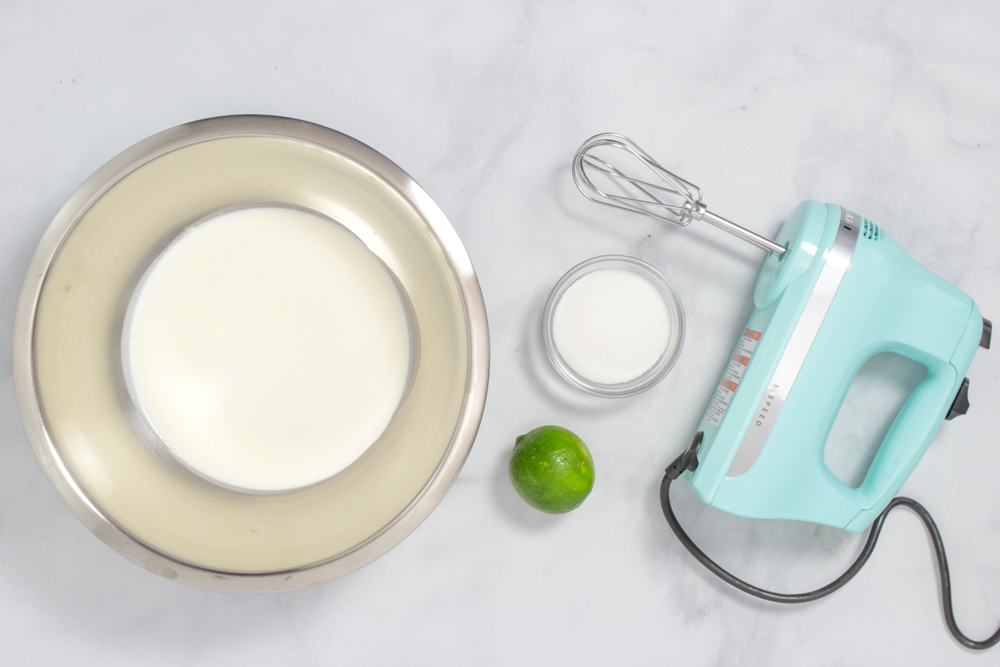 When ready to serve use an electric mixer to whip cream, vanilla, and sugar until soft peaks form.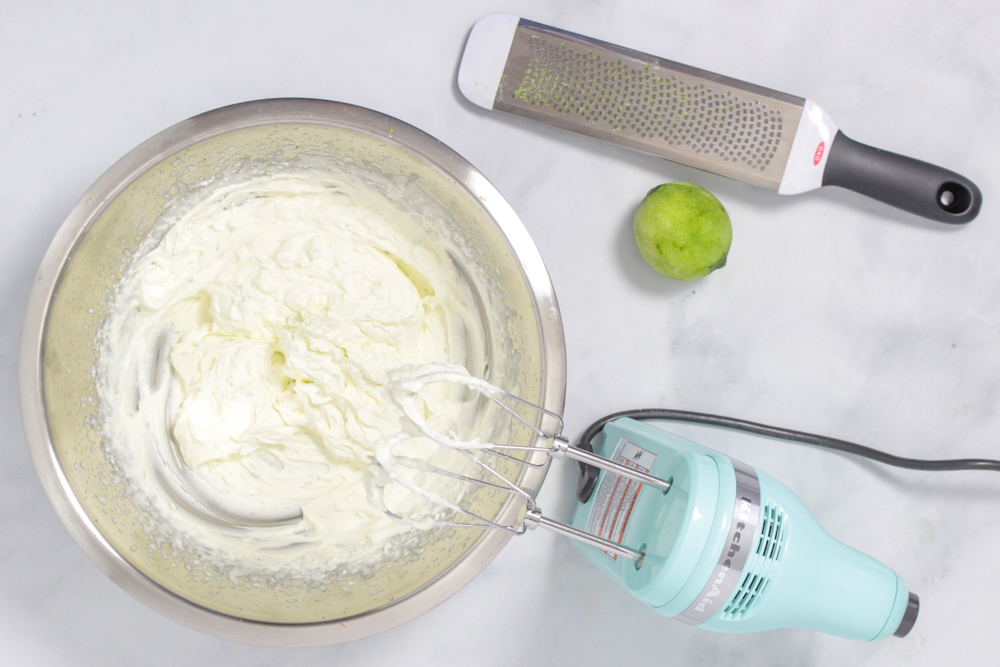 Cut key lime pie into squares and top with a dollop of whipped cream. Sprinkle with lime zest.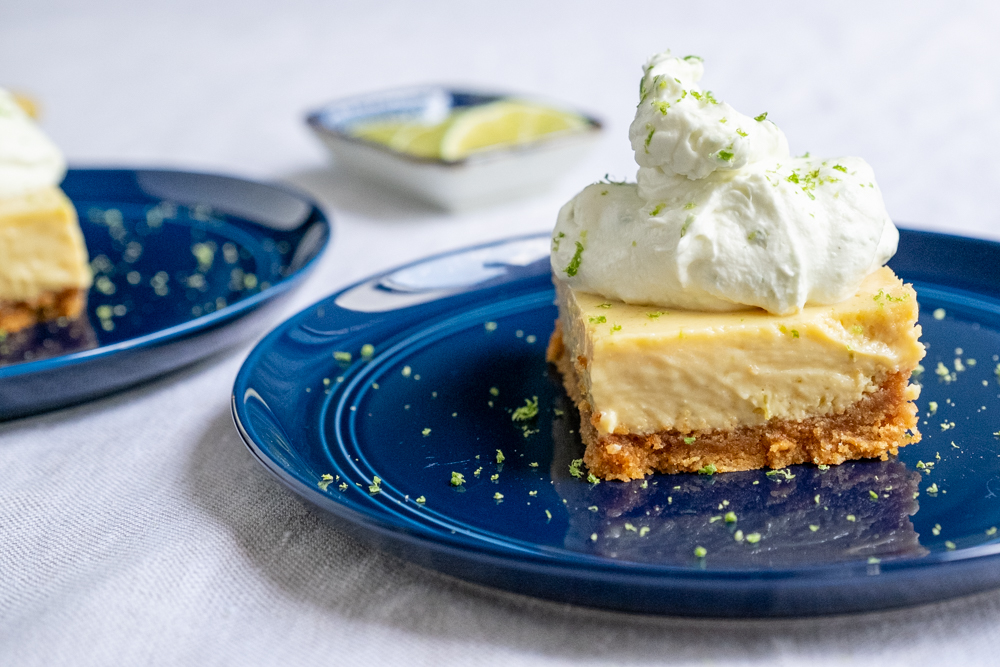 Note: If you would like to make this recipe in Suvie 1.0, insert pan into the top zone of Suvie, fill reservoir, and set to Slow Cook on Low for 2 hours.