Our classic cheesecake gets a wintery holiday twist. We've added peppermint extract and a little red food coloring to this cheesecake to spruce it up for the holidays. Minty, creamy cheesecake over a crust of crunchy chocolate cookie crumbs is a perfect addition to any table and with Suvie, it couldn't be easier to fit into your schedule. We love using Suvie to make cheesecake as the water circulation assures a consistent temperature with no fear of cracking.
Slow Cook: Peppermint Cheesecake
Please always check your food to ensure your food has been cooked to safe serving temperatures. Please see our guide
here
for recommended FDA Time & Temperatures.
Servings: 6-8
Difficulty: 2 hours, 30 minutes
Ingredients
¼ cup (4 tbsp) unsalted butter, melted
1 cup chocolate cookie crumbs
16 ounces cream cheese, room temperature
⅔ cup granulated sugar
⅛ teaspoon salt
½ teaspoon peppermint extract
2 large eggs
12-16 drops red food coloring, optional
2 candy canes, crushed into pieces
Directions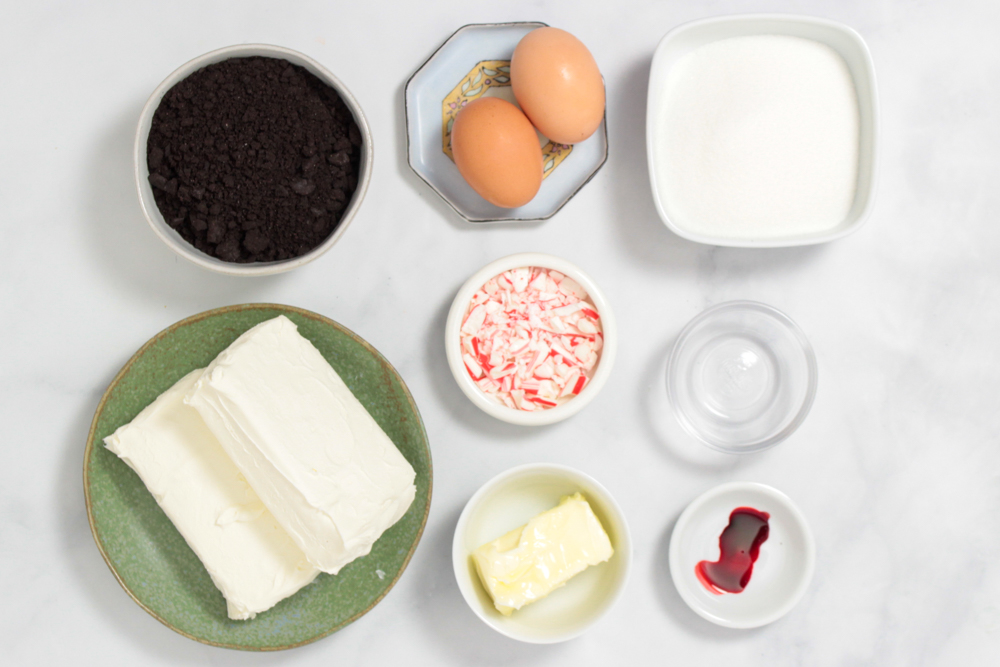 1) Make an aluminum foil sling by taking two pieces of foil and placing them perpendicular to each other in a Suvie pan. Ensure the foil extends beyond the two long sides of the pan. It's ok to have the corners of the pan exposed. Evenly coat aluminum foil and any exposed pan with cooking spray.
2) In a large bowl, stir together 1/4 cup melted butter, 1 cup chocolate cookie crumbs, and 1 large pinch of salt. Press the cookie mixture into the bottom of the pan until it forms a flat, compact layer. Broil crust for 5-7 minutes (Suvie 2.0) or 10-12 minutes in (Suvie 3.0) in Suvie, rotating pan halfway through. Make sure to keep an eye on it to avoid burning. Cool to room temperature.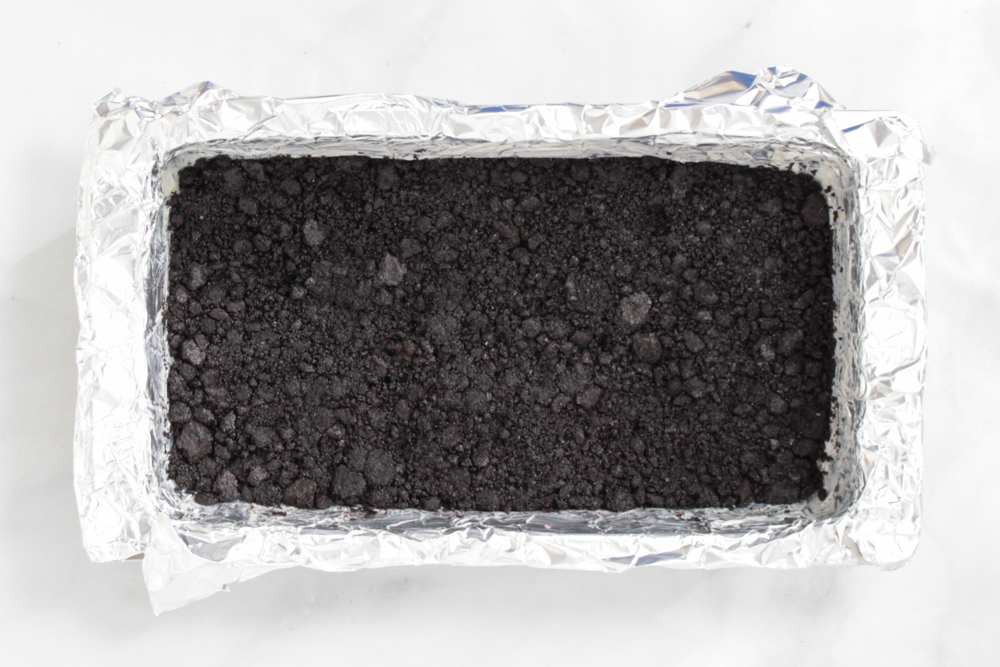 3) Combine 16 oz cream cheese, 2/3 cup sugar, ⅛ tsp salt, and 1/2 tsp peppermint extract in a large bowl. Using a handheld mixer, beat ingredients until well combined. Scrape sides of bowl down with a rubber spatula. Add each egg one at a time and beat on low until combined.
4) Reserve ¼ cup of cheesecake batter in a small bowl. Pour the rest if the batter into the prepared crust. Add the food coloring to reserved batter and mix until uniform in color. Dot the top of the cheesecake with the red batter and use a knife or chopstick to swirl it into the filling.
5) Place pan in the bottom zone of Suvie. Enter cook settings and cook now or schedule.
Suvie Cook Settings
Bottom Zone: Slow Cook on Low for 2 hours
6) When the cook is complete, let cheesecake cool at room temperature for 1 hour, then cover in plastic wrap and refrigerate until completely set, 4 hours to overnight. Remove from pan using aluminum sling. Cut into slices and serve topped with crushed candy cane pieces.