This veggie-centric meal is a vibrant combination of ingredients and flavors. Split and scored zucchini are seasoned with olive oil, lemon juice, garlic, salt, and pepper before being cooked until fork-tender. A little session under the broiler caramelizes the tops of the zucchini for a photo worthy finish. A side dish of Israeli couscous, cherry tomatoes, and fresh mini-mozzarella dressed with a little sprinkle of fresh basil is a delicious accompaniment to the zucchini. A taste of summer, no matter the time of year.
Slow Cooked Zucchini with Caprese Couscous
Please always check your food to ensure your food has been cooked to safe serving temperatures. Please see our guide
here
for recommended FDA Time & Temperatures.
Servings: 2
Difficulty: 1 hour, 30 minutes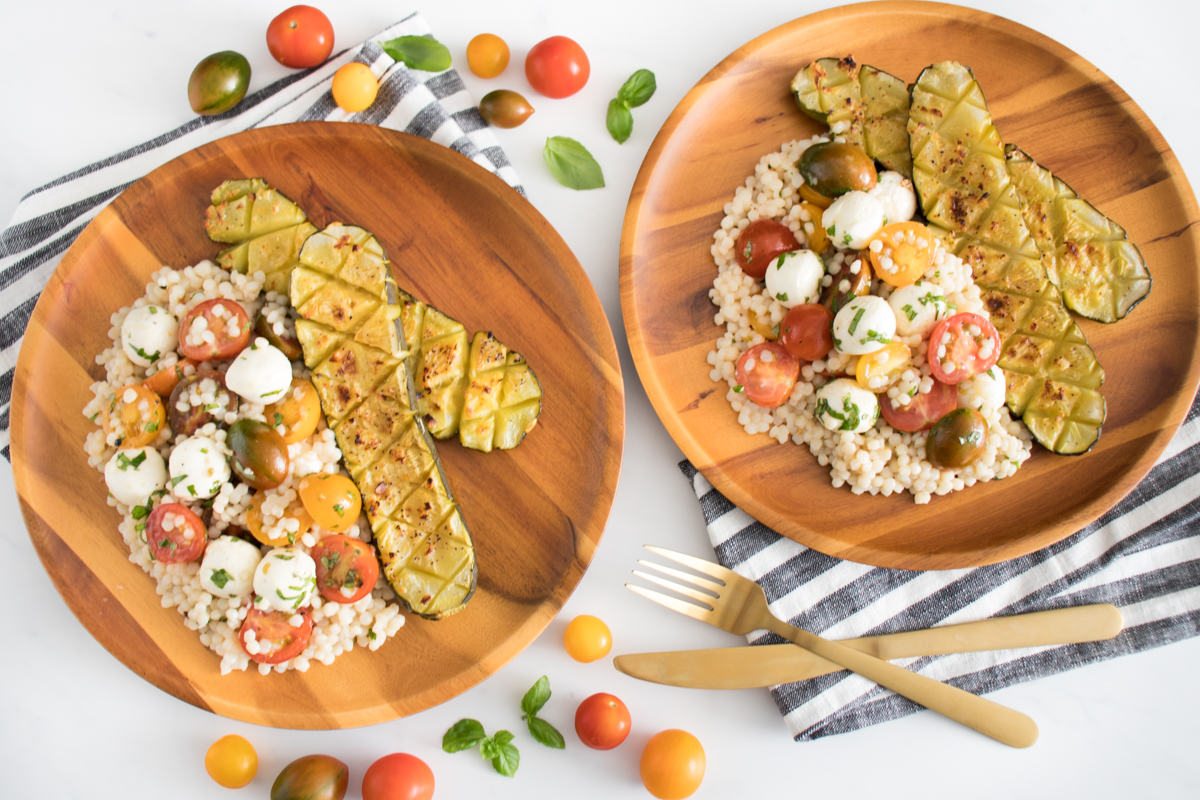 Ingredients
2 zucchini, halved and scored
2 tbsp olive oil
1 tbsp lemon juice
2 garlic cloves, peeled and minced
1 cup Israeli couscous
1 ½ cups halved cherry tomatoes
1 cup mini mozzarella balls
2 tbsp fresh basil, chopped
Directions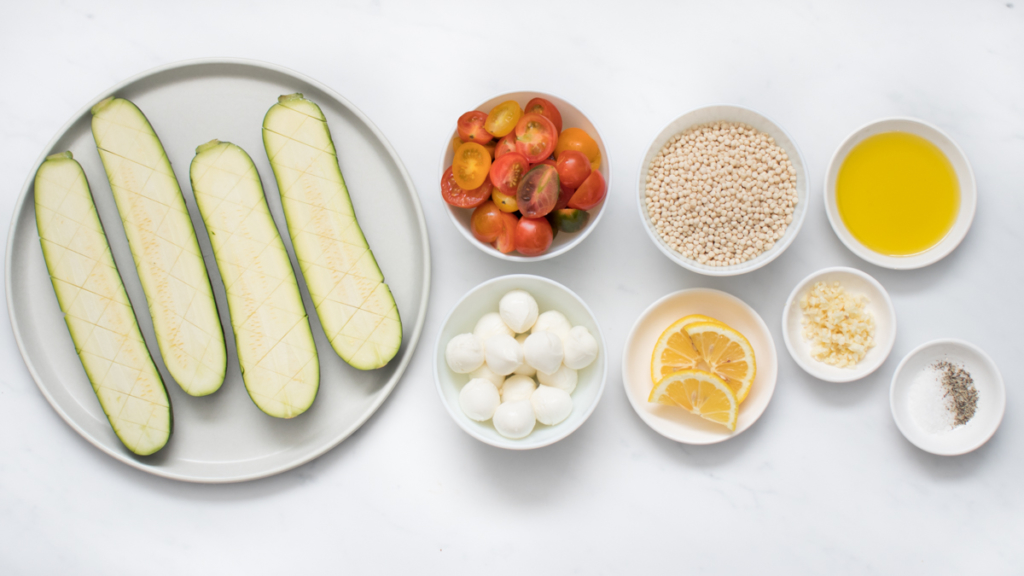 1) Divide zucchini between two Suvie pans and season with 2 tbsp olive oil, 1 tbsp lemon juice, garlic, 1/2 tsp salt, and 1/4 tsp pepper. Place the pans into Suvie.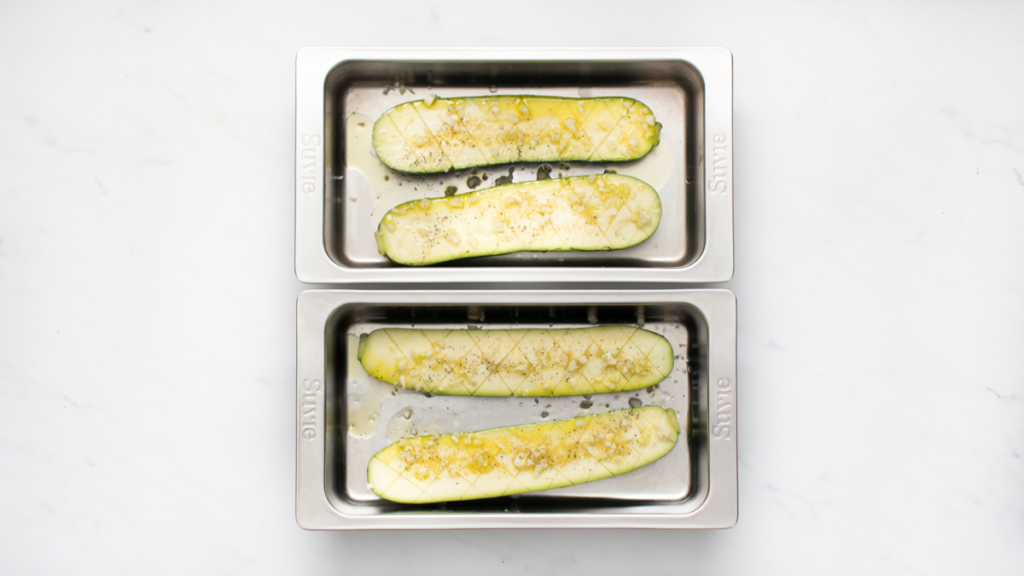 2) Input settings, and cook now or schedule.
Suvie Cook Settings
Bottom Zone: Slow Cook on High, 1 hour
3) Place 1 cup couscous in the Suvie starch strainer set within the Suvie pasta pot (green handles). Cover pot with lid and place pot inside the Suvie Starch Cooker, ensuring the pot is centered on the hot plate. Input settings and cook now or schedule.
Suvie Starch Cooker Settings
Pasta, 1 Cup, 10 minutes
4) After the cook, transfer the couscous to a medium bowl and set aside to cool, for 10 minutes. Broil zucchini for 10 minutes or until golden brown (for Suvie 3.0 we recommend placing the zucchini on the roasting rack, handles facing down, for best results). Remove both pans from your Suvie and set aside.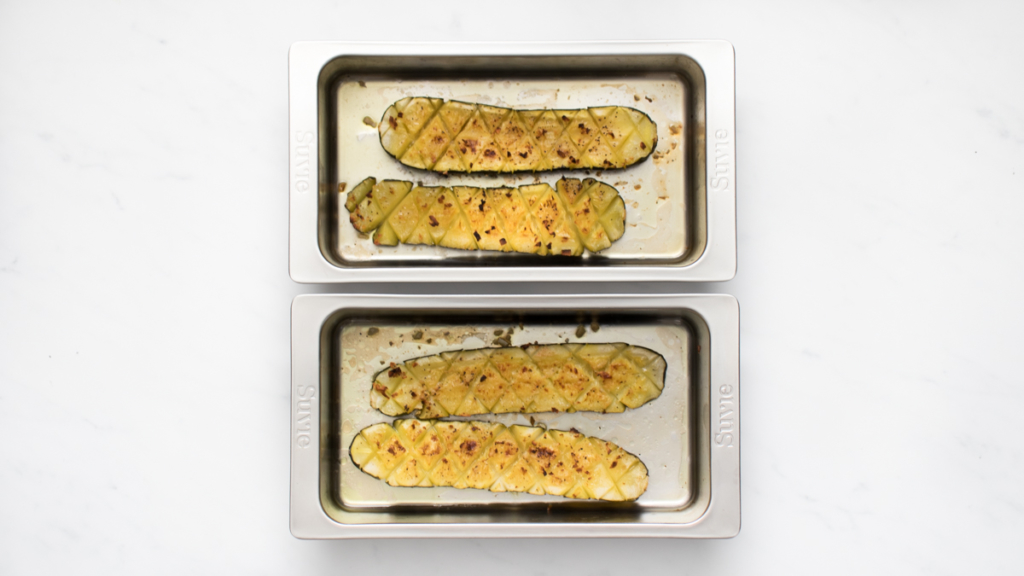 5) Once the couscous has cooled, add tomatoes, mozzarella, and basil to the bowl, tossing to combine, and season to taste with salt and pepper.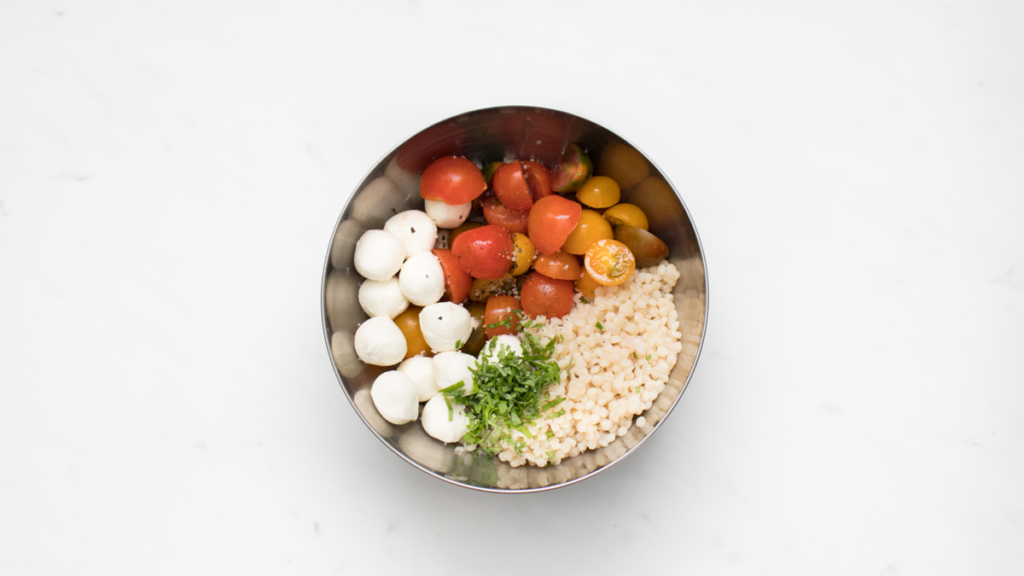 6) Divide the couscous and zucchini between 2 plates. Drizzle zucchini with any remaining pan juices before serving.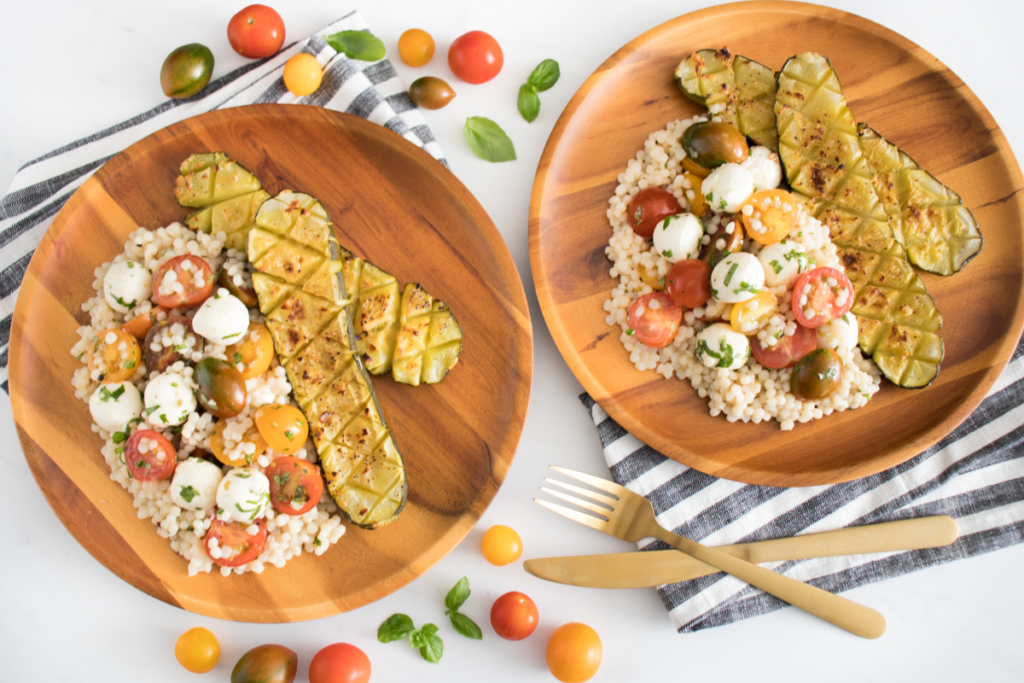 Nutrition
Nutritional Information per serving (2 servings per recipe): Calories 732, Total Fat 28g, Total Carbohydrates 84g, Total Sodium 1157mg, Total Protein 35g.