Strawberries are conic-shaped berries that can be used in a variety of recipes. From fruit salads to jam, custard, jellies, and many baked goods, strawberries are our first choice because they are easy to work with and have a sweet and tangy taste that we love. Apart from these benefits, they are also rich in antioxidants and fibers, making them a winning ingredient.
History Of Strawberries
Strawberries belong to the same family as roses, and grow in the wild and on farms. The history of strawberry cultivation dates back to the 18th century when the first strawberry garden was grown in France. Earlier, strawberries were grown and cultivated in the royal gardens of western Europe. Throughout history, strawberries were used not only as a valuable food source, but also for their medicinal qualities.
Appearance Of Strawberries
Strawberries are generally bright red in color with green leaves on top of them. They can also be found in other shades of red, red-orange, or white. They look similar to the shape of a human heart. Their seeds are visible on the outside and they can be as long as 2 inches.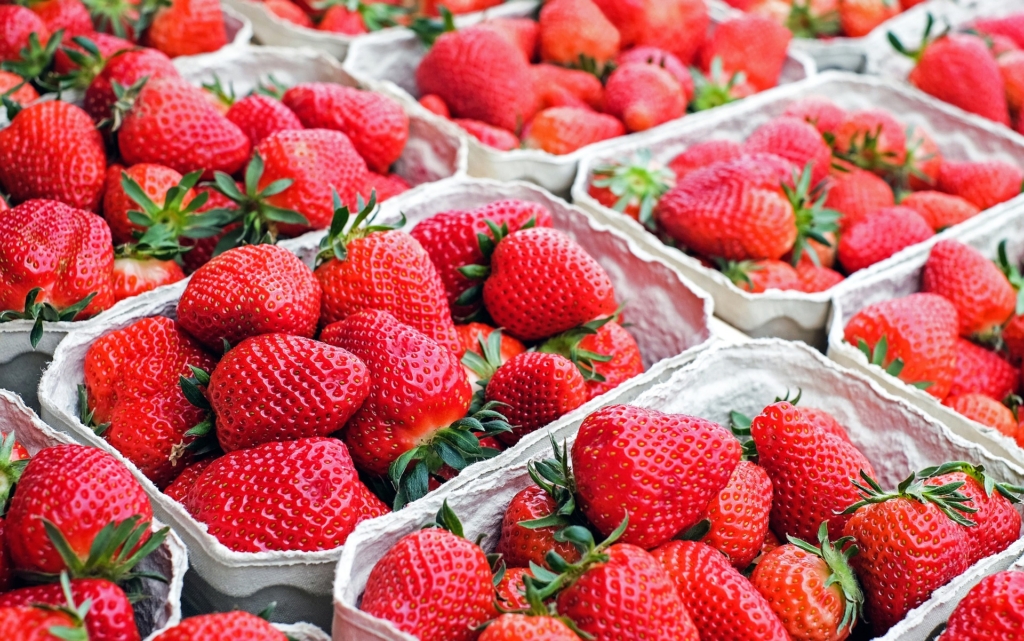 Flavor Of Strawberries
The flavor of strawberry primarily depends on its ripeness. Normally, they are sweet and juicy, but depending on their ripeness, the sugar content may vary. Additionally, strawberries have a pleasant level of acidity, which is in perfect balance with its sweetness.
Culinary Benefits of Strawberries
Strawberry is a luscious fruit as it is sweet, soft, and juicy at the same time. Visually, it is one of the most loved fruits because of its vibrant color. We think it's the flavor, not the look of strawberries, however, that make it so special.
We love the sweet tart flavor of strawberries alongside creamy ingredients. Strawberry Sundaes are a great way to treat your taste buds to this winning combination. It is made with only strawberries, vanilla ice cream, and chocolate shavings. While ice cream and chocolate make it sweet, the tanginess of strawberry balances the sweetness. Thus, it makes it a perfect dessert after any meal.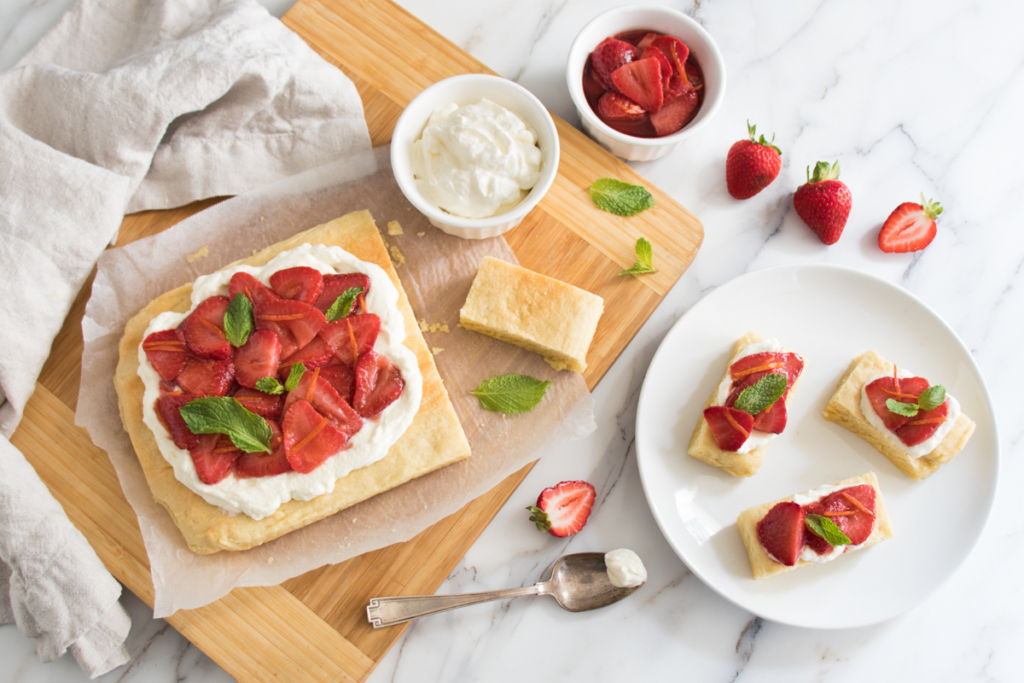 Many people like to have oats for breakfast (we do!). To change the taste you can add strawberries to them. Overnight Oats with Strawberry Sauce is a good alternative to basic oats for light and quickly made breakfast.
Looking for a comforting dessert? Try our recipe for Rice Pudding with Strawberries and Toasted Almonds. It has the right balance of crunchy almonds, tangy and sweet strawberries, and creamy rice pudding.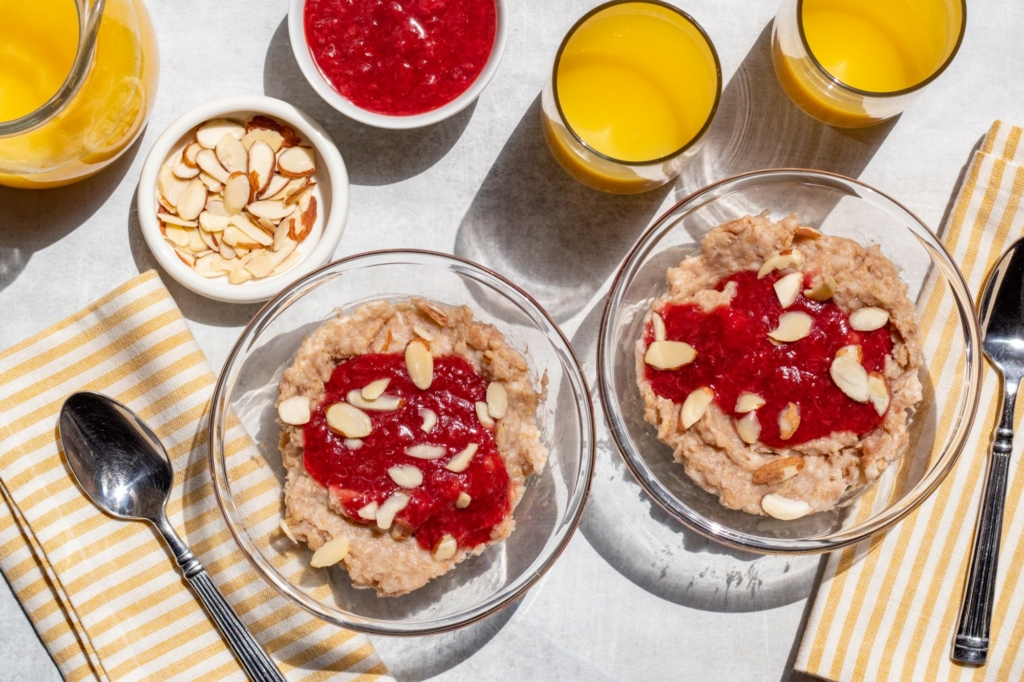 Storing Strawberries
When storing strawberries it is important to not wash them immediately upon returning home. We also recommend leaving the stem in place until you're ready to eat, as it helps to increase the longevity of the berries. Store your strawberries in a dry location out of direct sunlight if you plan to eat them within a day or two.
If you want to store strawberries for longer, we recommend putting them in the refrigerator. Keep them in a single layer and cover them loosely. You can also slice them into pieces and freeze them in order to store for an extended period of time.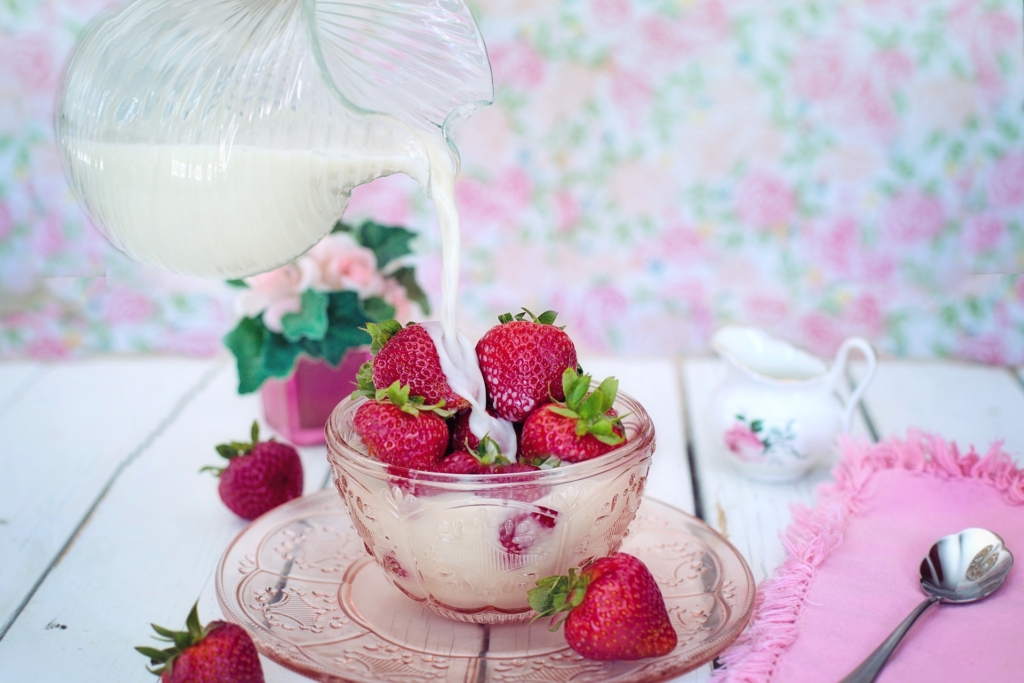 Feature Image: Filip Filipović from Pixabay