Sunday gravy, or Sunday sauce, (the name might differ depending on the Nonna in charge of supper) is a traditional Italian-American recipe consisting of several types of meat slowly simmered in a hearty tomato sauce. Heaping platters of this saucy, meaty, deliciousness were typically served at big family gatherings after Sunday church service, thus the name "Sunday gravy". Our slow cooked Suvie version relies on the traditional ingredients and methods of preparation. Pork ribs (or beef short ribs) are seared before being nestled into a sauce consisting of crushed tomatoes, carrots, onion, garlic, and a touch of red wine. Italian sausage links and meatballs join in on the fun before the lengthy cooking session. The Suvie Starch Cooker makes preparing pasta easy-breezy, allowing you to cook the gravy and pasta at the same time.
Sunday Gravy with Spaghetti
Please always check your food to ensure your food has been cooked to safe serving temperatures. Please see our guide
here
for recommended FDA Time & Temperatures.
Servings: 4
Difficulty: 5 hours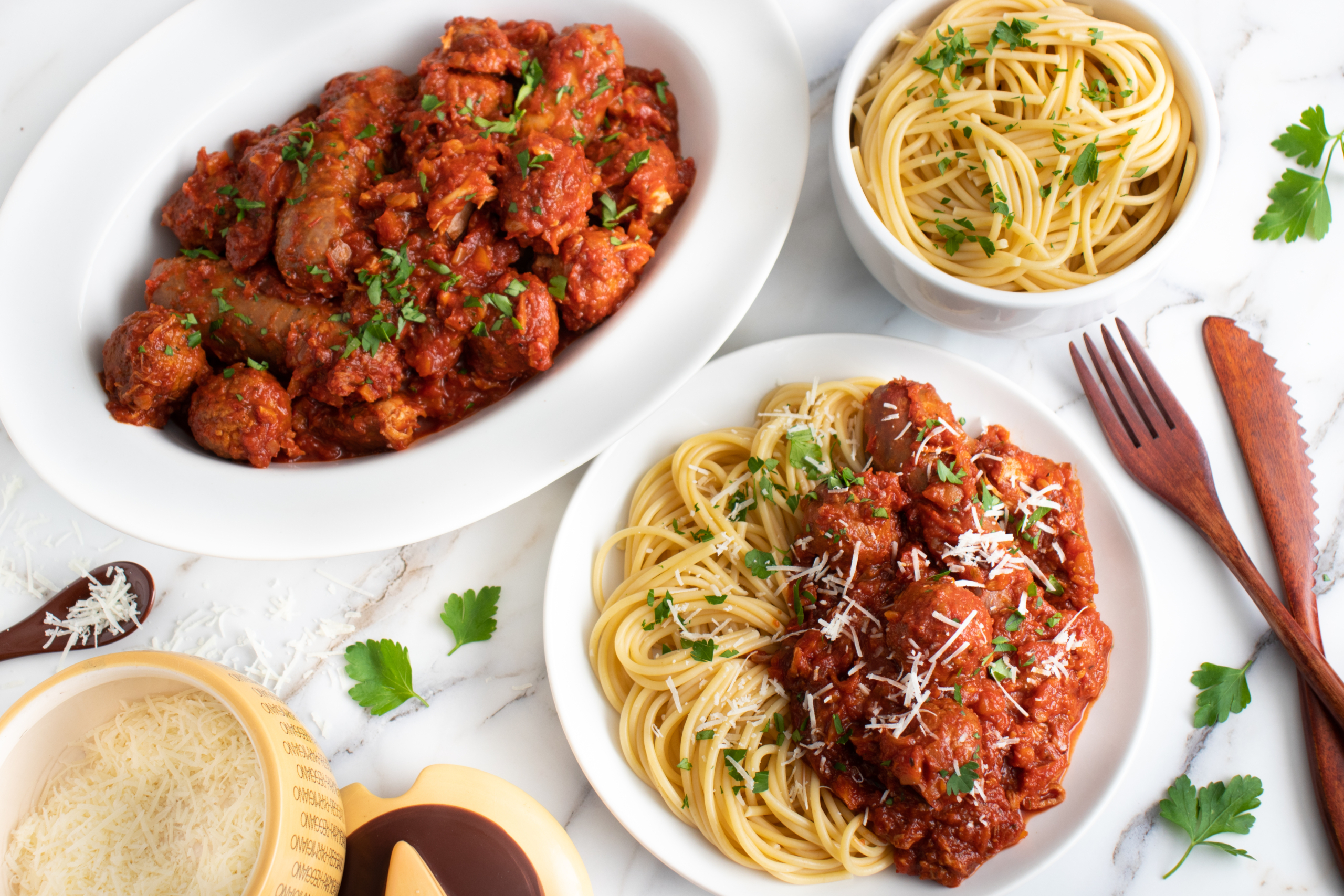 Ingredients
2 tbsp olive oil
12 oz bone-in (or boneless) country pork ribs
½ cup minced carrots
½ cup minced onion
4 garlic cloves, minced
½ cup red wine
1 (28 oz) can crushed tomatoes
2 tbsp tomato paste
1 tsp dried oregano
1 tsp granulated sugar
12 oz sweet or hot Italian sausages
8 oz beef meatballs
8 oz spaghetti noodles
½ cup grated parmesan
2 tbsp chopped parsley
Directions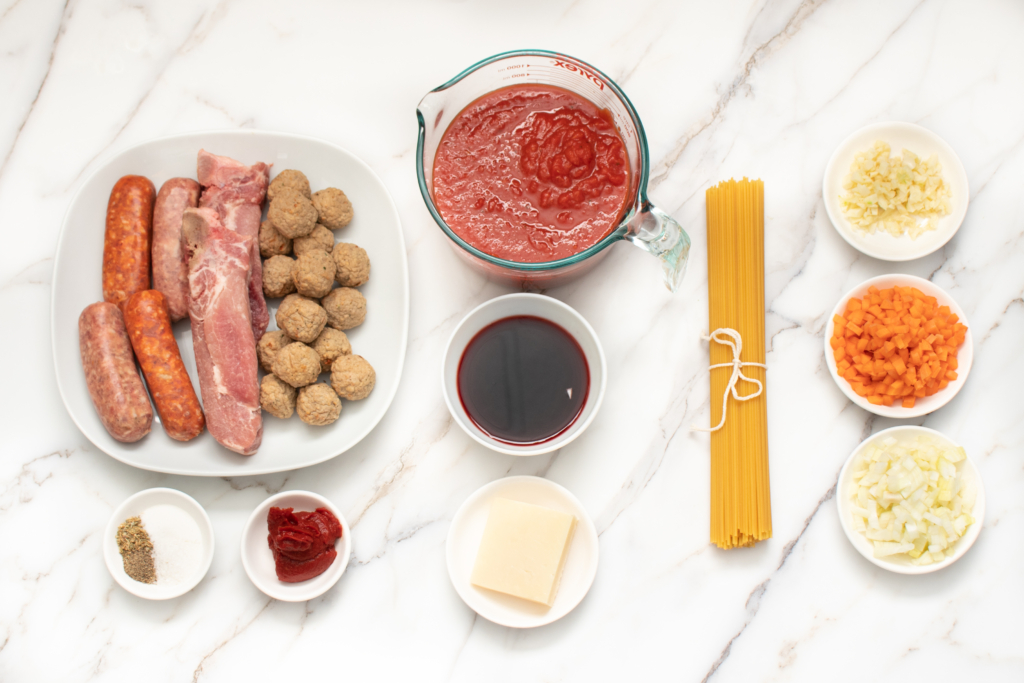 1) Heat 2 tbsp olive oil in a large skillet over medium-high heat. Once the oil is shimmering, add 12 oz pork ribs, and sear until deeply browned, about 2 minutes per side.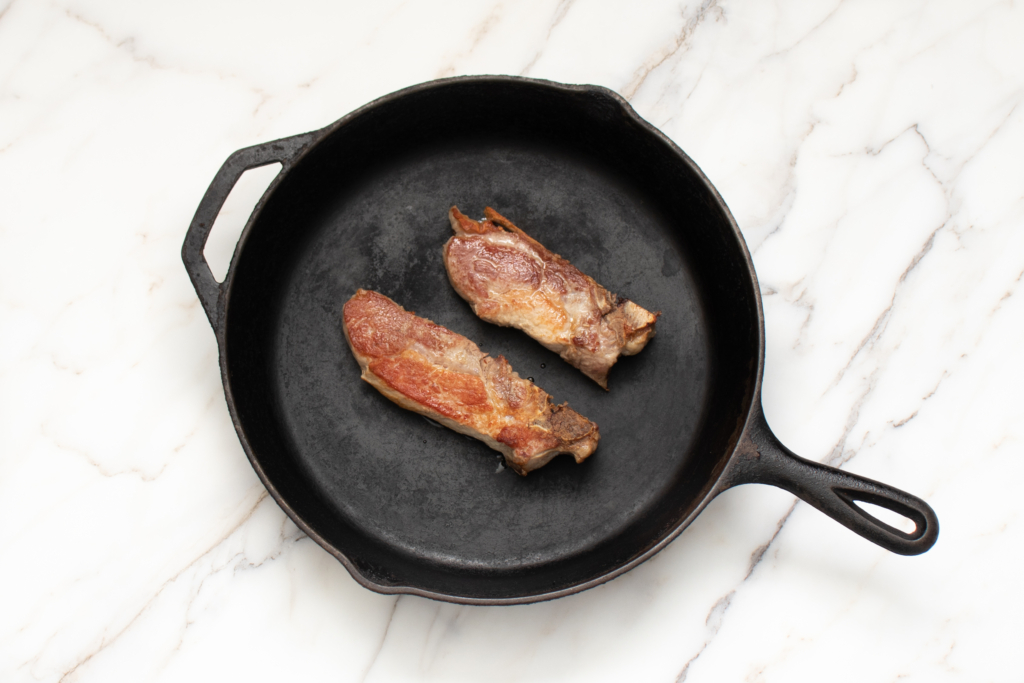 2) Remove pork ribs from the skillet and set aside on a plate. Add ½ cup carrots, ½ cup onion, and 4 minced garlic cloves to the skillet, and sauté until fragrant, about 1 minute.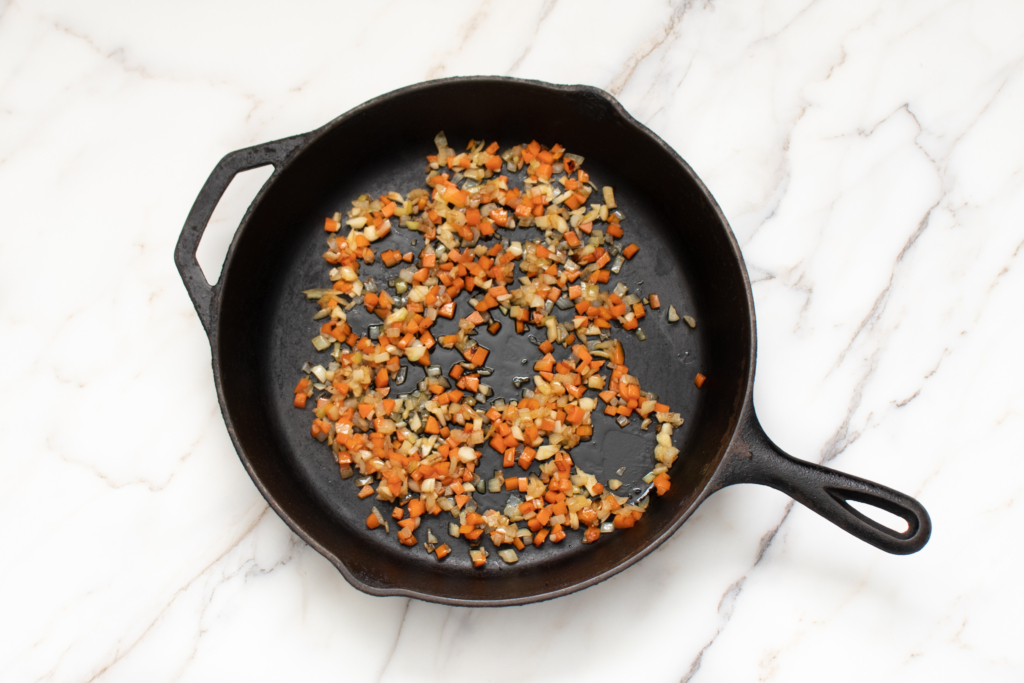 3) Add ½ cup red wine to the skillet and bring to a simmer. Simmer for 2 minutes before adding 28 oz crushed tomatoes, 2 tbsp tomato paste, 1 tsp oregano, 1 tsp sugar, 1 tsp salt, and 1/4 tsp black pepper. Whisk to blend and then remove from heat.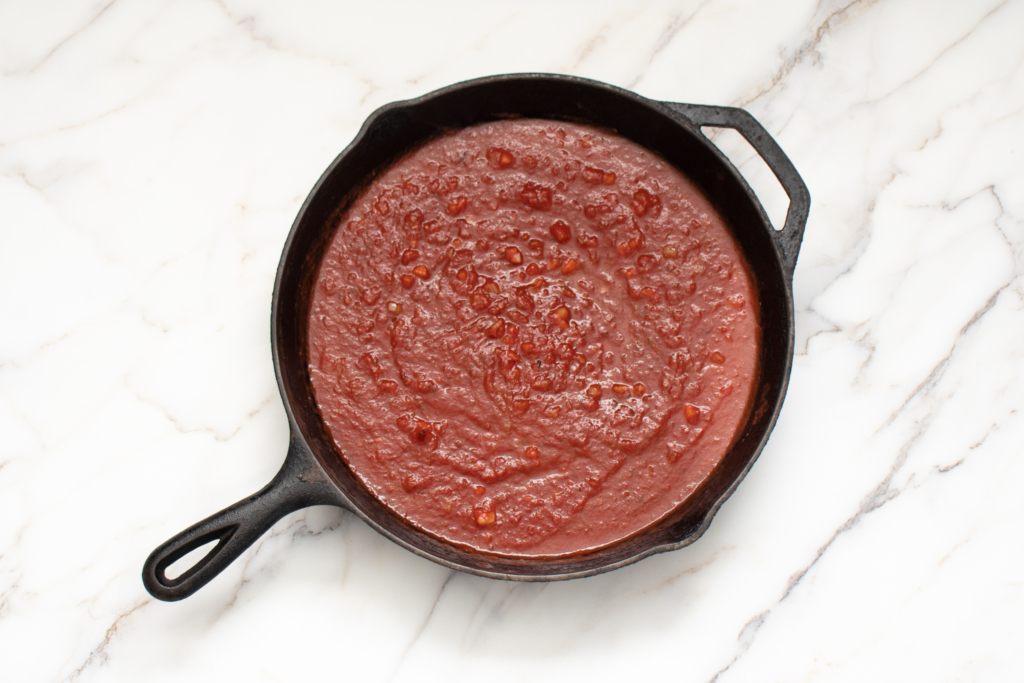 4) Divide sauce, seared ribs, 12 oz sausages, and 8 oz meatballs between two Suvie pans. Place the pans in the top and bottom zones of your Suvie, input settings, and cook now or schedule.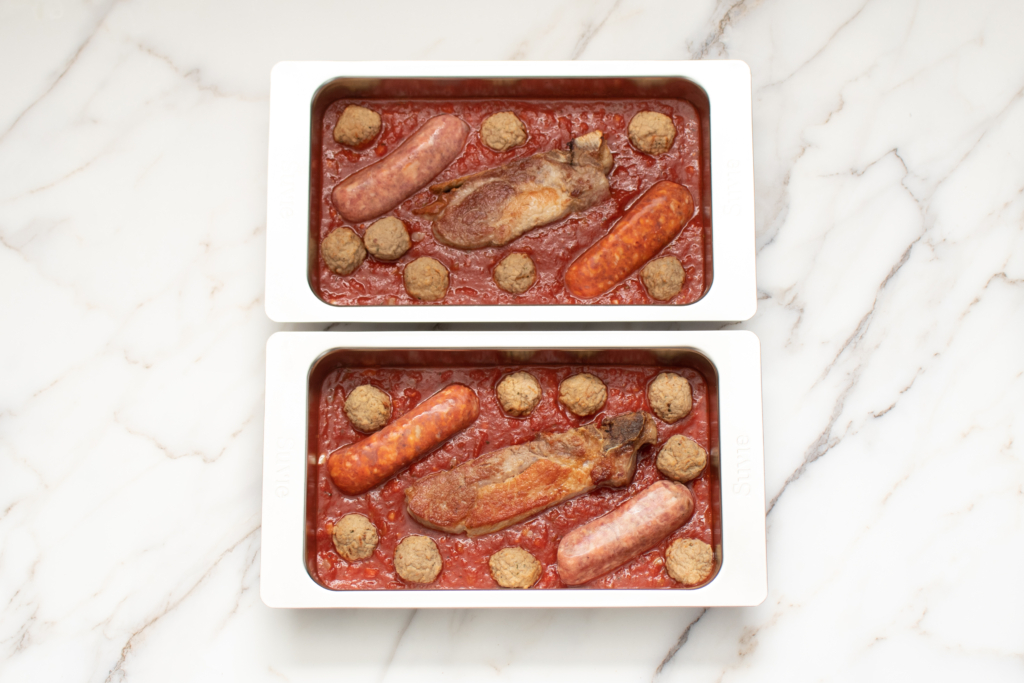 Suvie Cook Settings
Slow Cook, Low for 5 hours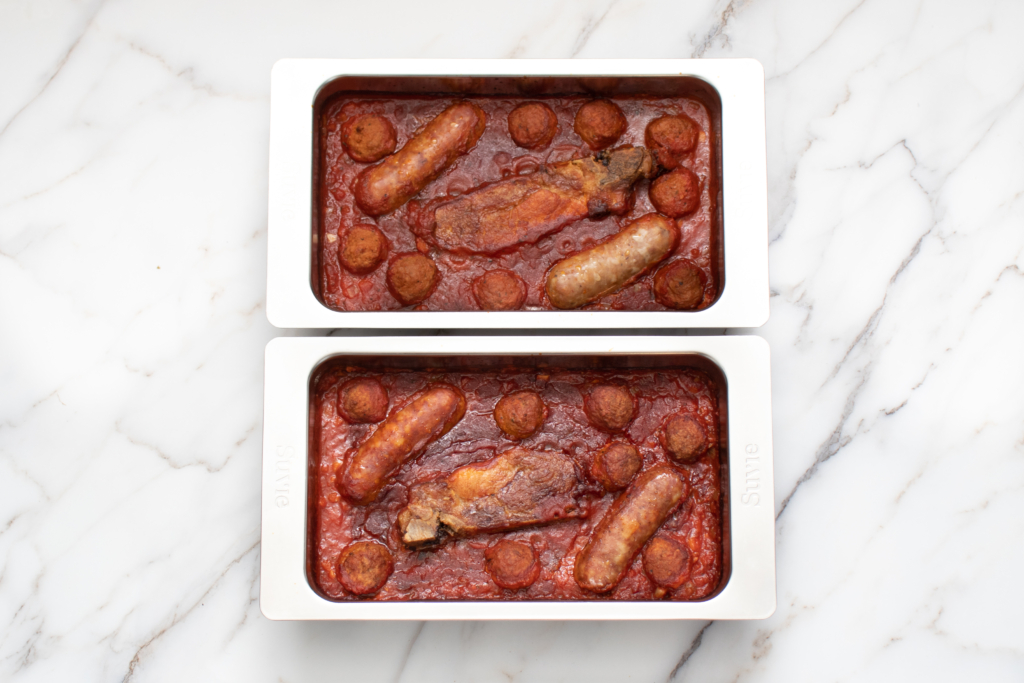 5) When there is approximately 35 minutes remaining on the cook, fill the water reservoir located on top of the Suvie Starch Cooker to the 3 liter line. Place 8 oz spaghetti in the strainer insert, place strainer insert into the pasta pot (green handles), and cover with lid. Place pasta pot on the hot plate, close the door, ensure drain tray is in place, and hit "cook".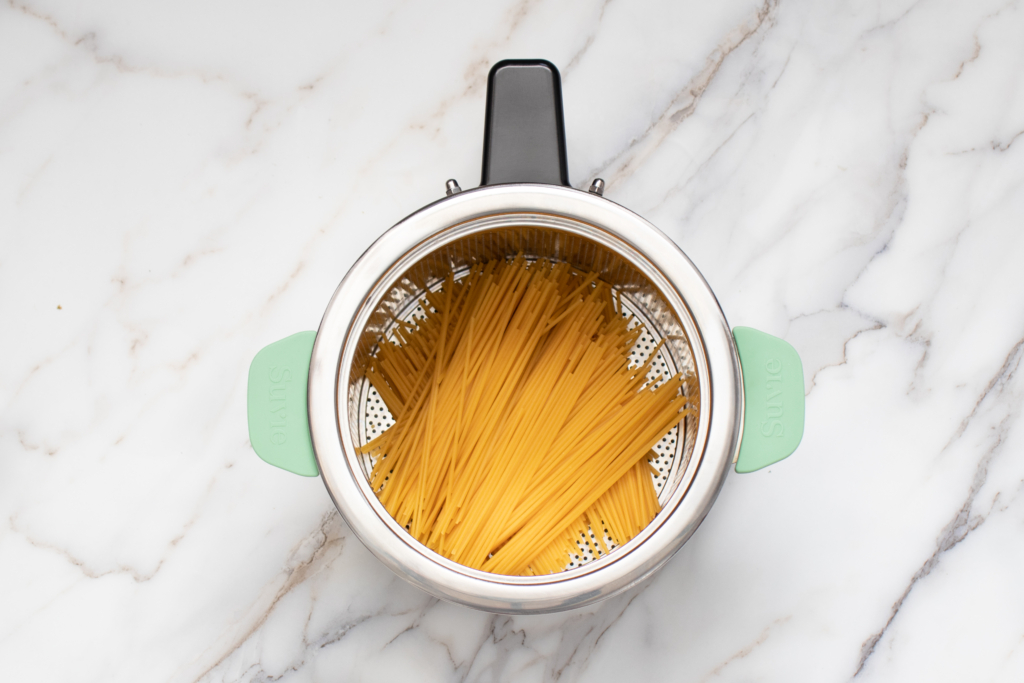 Suvie Starch Cooker Settings:
Pasta, 12 minutes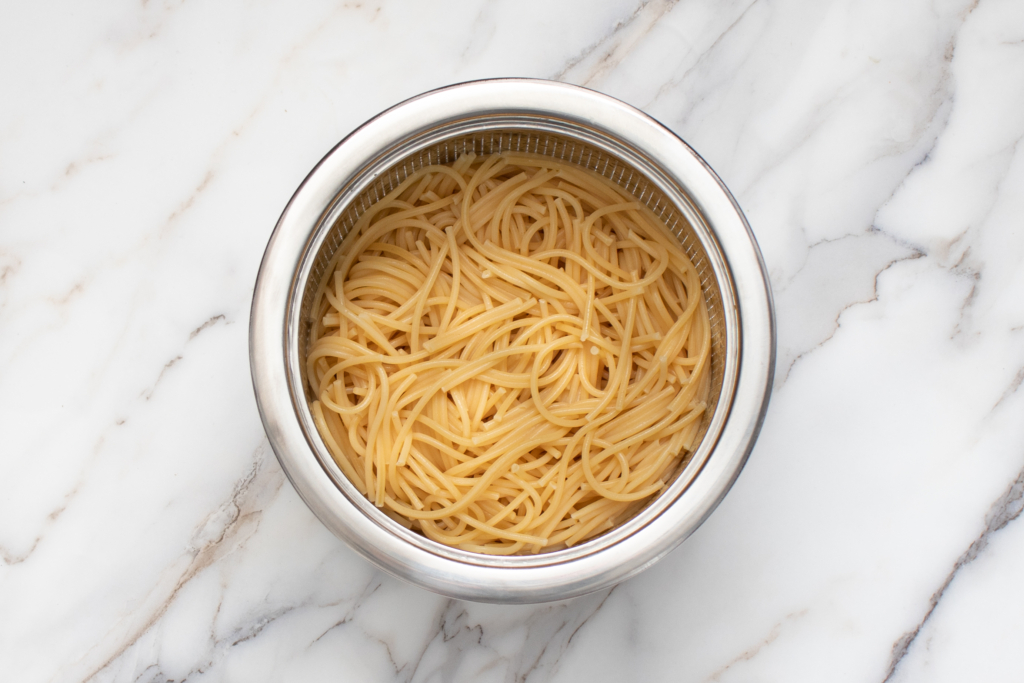 6) After the slow cook, remove the pans from your Suvie. Remove pork ribs from the gravy, discard the bones, and, using a fork, flake into bite-sized pieces. Return the pork pieces to the gravy and stir to combine.
7) After the pasta has cooked, remove strainer insert, drain, and gently stir pasta to break up any sticky noodle clusters. Divide pasta between plates or place in a large serving bowl. Top pasta with gravy, ½ cup grated parmesan, and 2 tbsp chopped parsley before serving.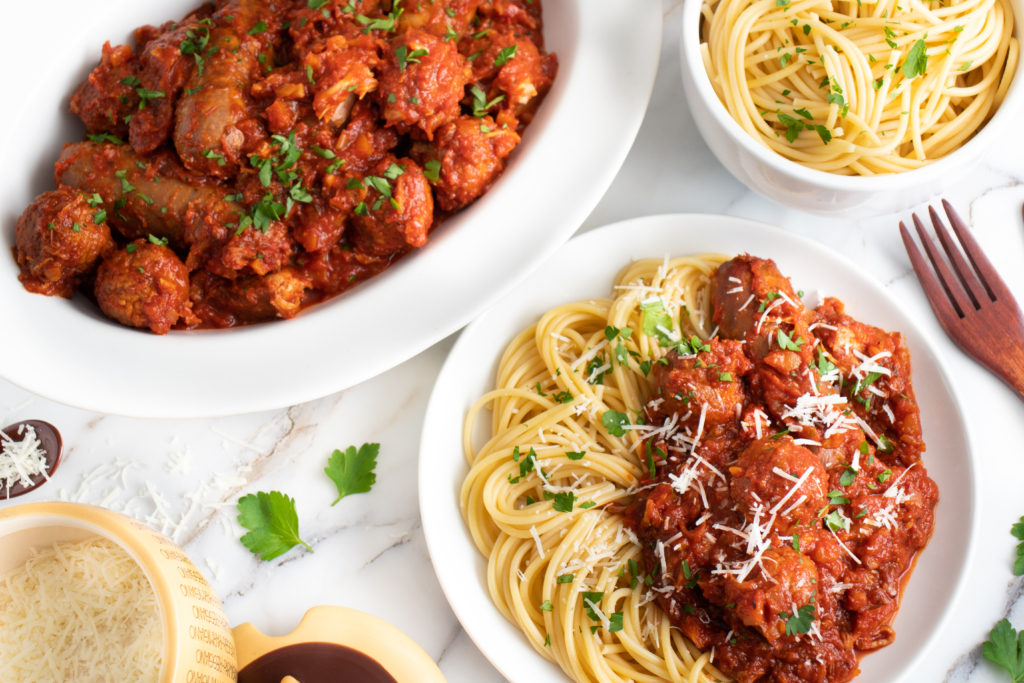 Nutrition