Fruity, floral, and spicy, tonka beans can add pleasantly multifaceted flavors to everyday dishes. Read on to learn more about simple ways of using tonka beans and why they are banned in the United States.
What are Tonka Beans?
Tonka beans, an exotic food ingredient used extensively in South American dishes, are seeds of the kumaru tree. Kumaru, belonging to the pea family, is native to South America. Tonka beans, also called tonquin beans, look like the black-colored raisins on the outside with a smooth-textured brown interior.
Tonka beans are deeply scented with an aroma that is fruity, floral, woody, and spicy. This all-encompassing aroma is widely utilized in the perfume, tobacco, and the culinary industry. Today, Brazil, Venezuela, and Colombia are the key producers of tonka beans. The United States, on the other hand, is the leading importer of tonka seeds, specifically to be used in the tobacco industry.
Tonka Beans Flavor
Tonka beans are best known for their extraordinary sweet aroma, somewhat similar to vanilla, honey, and almonds. However, tonka beans do have low notes of spices and tobacco, the reason for their welcoming warmth.
How to use Tonka beans?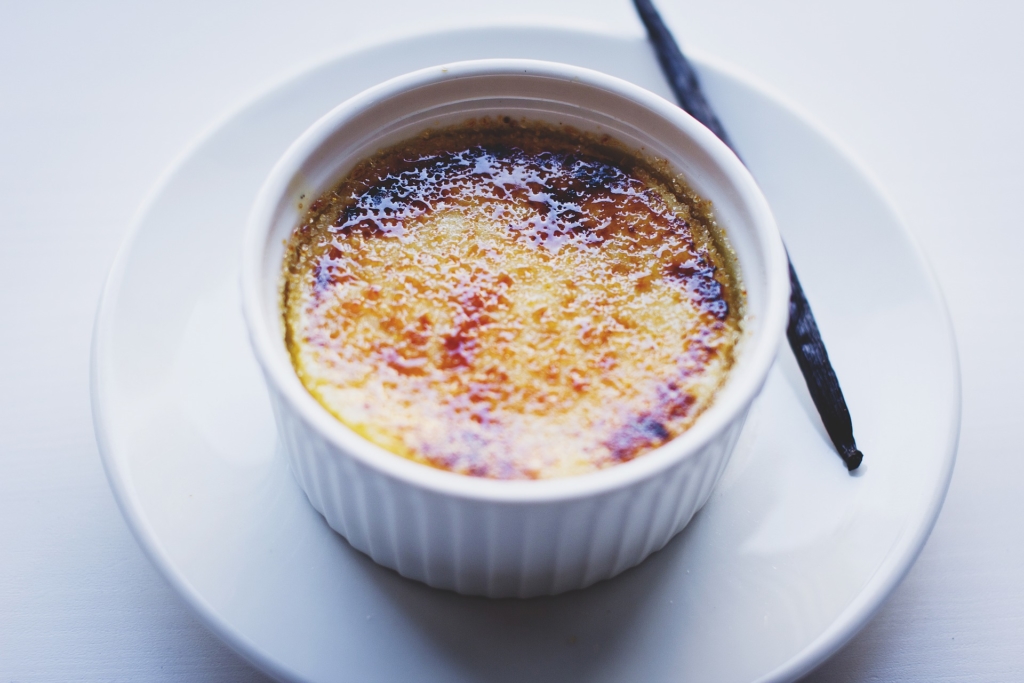 A pinch of shredded tonka beans can add immense flavor to any sweet or savory dish. Try adding a bit of powdered tonka bean to your bread, cakes, muffins, and puddings for a flavorful boost. In the French cuisine, tonka beans are used to prepare crème brûlée et Fève de Tonka, a delicious tonka bean infused custard dessert, with caramelized topping.
Other sweet tonka bean recipes include tonka macaroons, tonka bean custard tart, tonka French toast, and tonka bean ice cream. French cuisine also leverages tonka bean into savory dishes like stews, roasted meat, chicken terrine, and tonka braised chicken. Besides the sweet and savory tonka recipes, these aromatic seeds can take your cocktails to the next level.
Why are Tonka Beans Illegal in the U.S?
Tonka beans contain a chemical compound, coumarin which is toxic when consumed in high quantities. Coumarin is the same chemical that's responsible for the fruity-sweet scent of the tonka seeds. The Food and Drug Administration FDA banned coumarin-containing foods back in 1954.
Tonka seeds have been used commercially in making desserts (ice cream and cream soda), and synthetic vanilla before the ban. Scientific researchers in the 20th century confirmed that coumarin can cause serious damage to the liver and heart. In extreme cases, this chemical can even cause death.
However, a person would need to consume an unreasonably high quantity of tonka beans (over 30 beans) for the negative effects to appear. Thankfully, a single tonka bean can serve more than eighty persons, owing to its intense flavor. Even today, coumarin is actively used in culinary applications in the United States, especially in the menus of five-star restaurants.
Contemporary chefs believe that any food ingredient, especially spices can cause considerable damage if consumed in high quantities, and so the ban on the tonka beans needs some serious reconsideration.
Feature Image: By Mecredis / Fred Benenson – Own work (CC BY-SA 3.0)