Move over pumpkin, it's squash's time to shine! We love roasted butternut squash on its own, but we've found a way to pack in more flavor by scooping out the middle and mixing in two types of cheese and fresh thyme. This cook requires a non-negotiable 20 minute preheat to ensure maximum heat gets to the squash as soon as possible. When picking out the perfect squash, be on the lookout for one that's shorter overall and thinner at the top to make sure it will fit in your pan.
Twice Baked Butternut Squash
Please always check your food to ensure your food has been cooked to safe serving temperatures. Please see our guide
here
for recommended FDA Time & Temperatures.
Servings: 2
Difficulty: 4 hours 10 minutes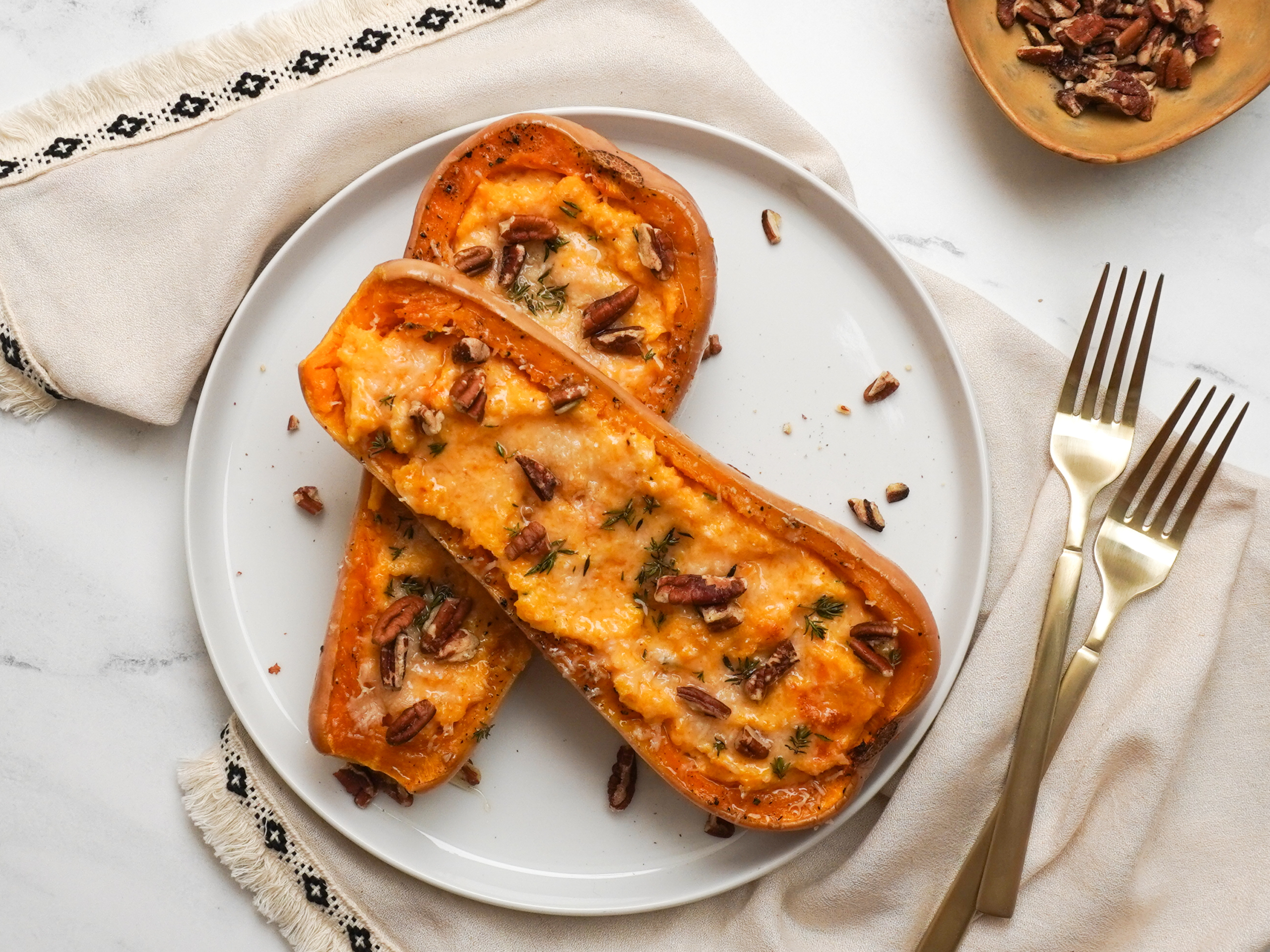 Ingredients
1 lb butternut squash, 8" or shorter
½ cup full fat greek yogurt
½ cup parmesan cheese, divided
2 tsp fresh thyme, divided
2 tbsp honey
2 tbsp chopped pecans
Directions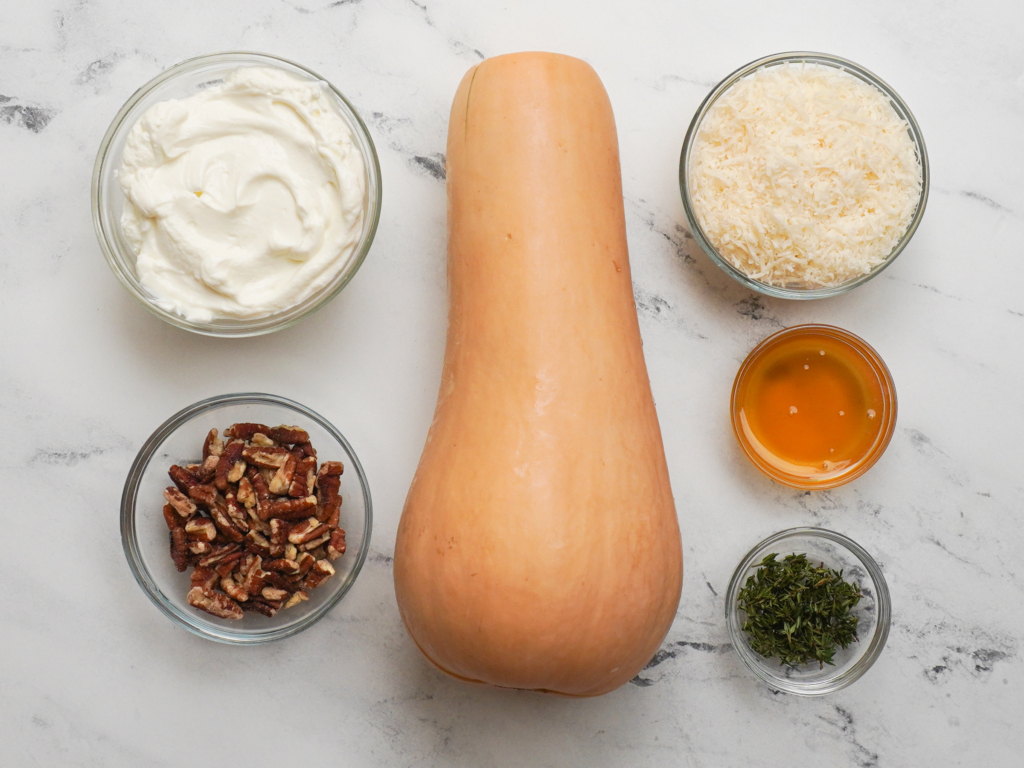 1) Preheat Suvie by setting both zones to Roast at 400°F for 20 minutes.
2) Scrub and dry butternut squash. Cut squash in half lengthwise and remove seeds. Transfer squash to a Suvie pan, cut-side up, and rub olive oil all over. Season generously with kosher salt and ground black pepper. Insert pan into the bottom of your Suvie, input settings, and cook now or schedule.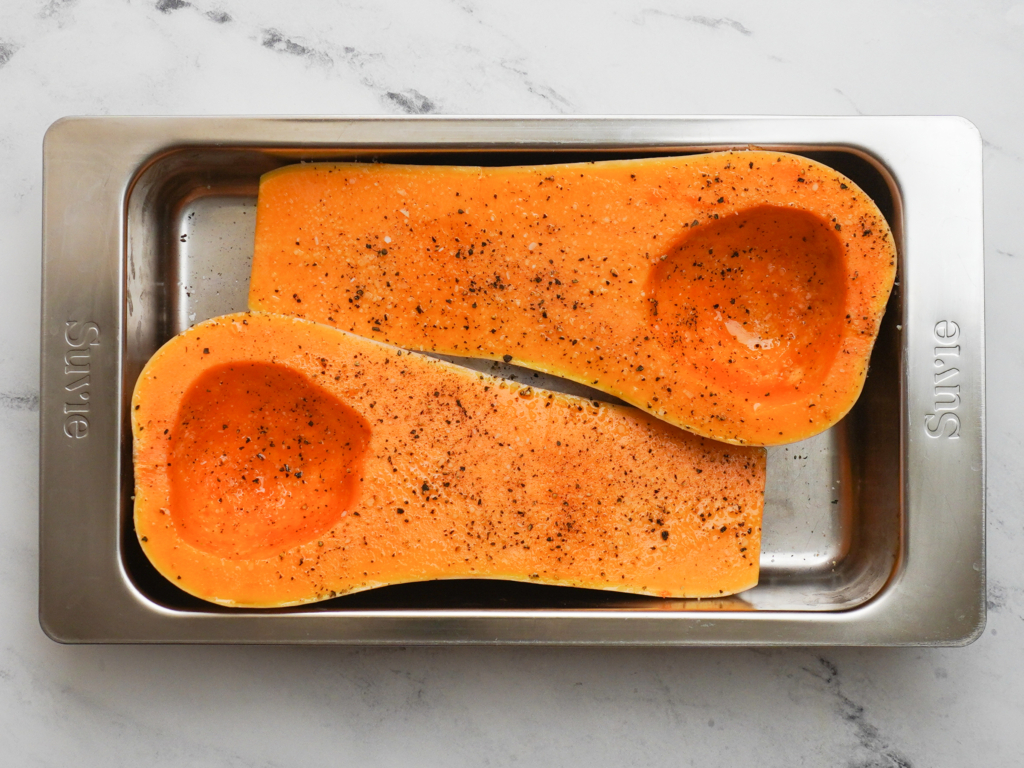 Suvie Cook Settings
Bottom Zone: Slow Cook High for 4 hours
3) With a spoon, carefully scoop out the center of the squash, leaving ½" of flesh around the outside edge.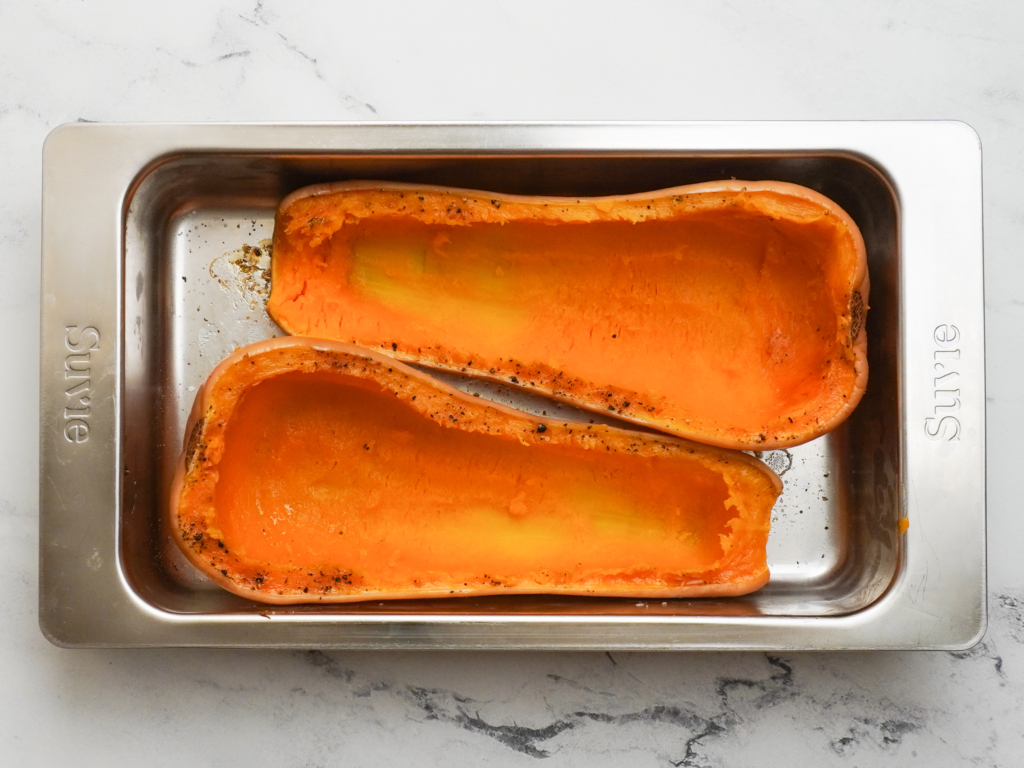 4) In a large bowl, combine squash flesh with ½ cup greek yogurt, ¼ cup parmesan cheese, and 1 tsp fresh thyme. Gently add the mixture back into the squash shells and top with remaining parmesan and thyme. Broil 10 minutes.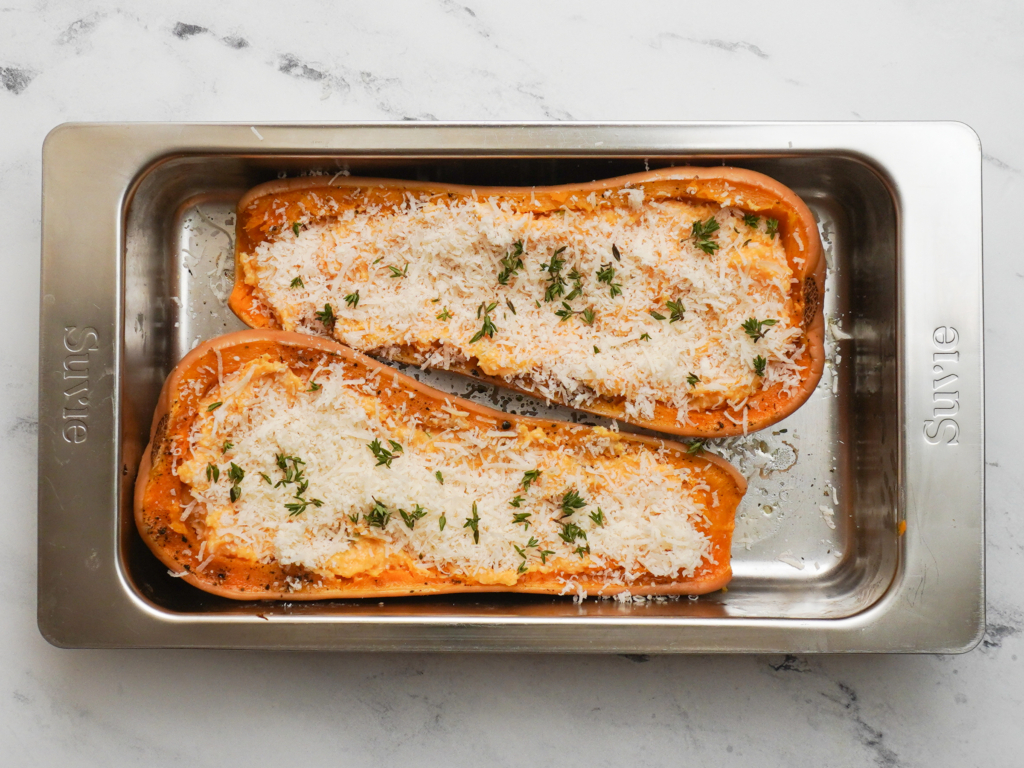 5) After the broil, remove the pan from your Suvie. Transfer the squash to a serving platter and top with 2 tbsp honey and 2 tbsp pecans.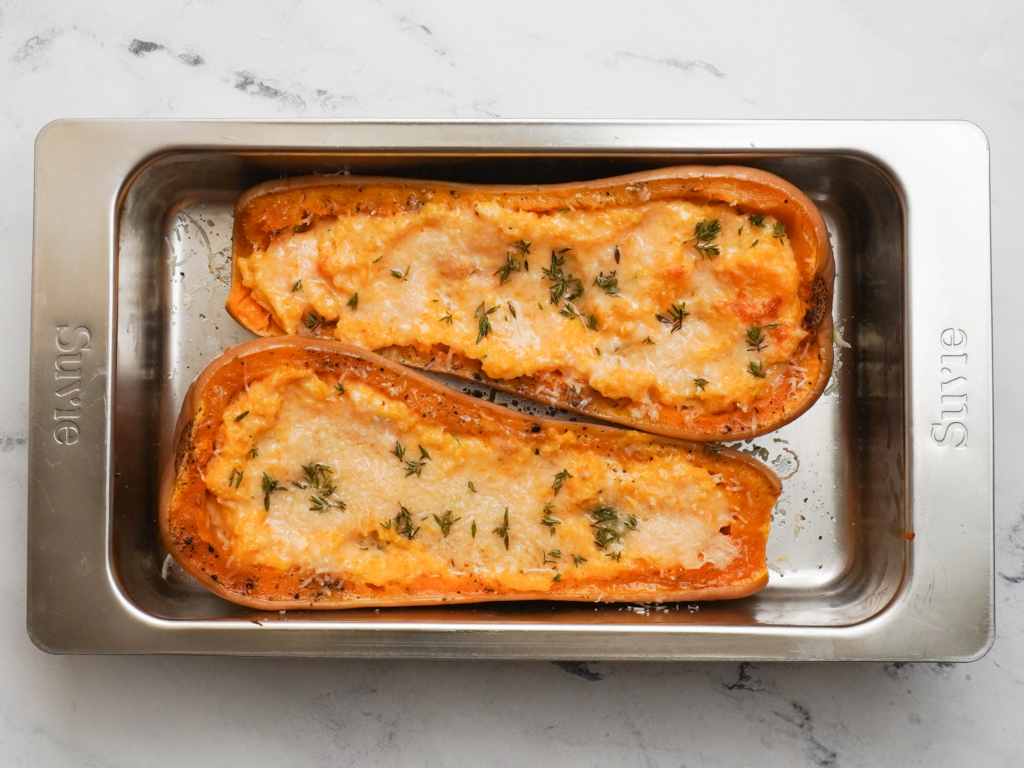 Nutrition
Nutritional Information per serving (2 servings per recipe): Calories 333, Total Fat 12.8g, Total Carbohydrates 36.4g, Total Sodium 370.3mg, Total Protein 17.8g