We know you can't go wrong with a warm cookie straight out of the oven, but sometimes you just want to be a little extra. We are here to help. Our delicious cookies are pre-portioned and ready to bake in your Suvie and can be enhanced with a couple tweaks. Order now from Suvie. Here are three of the best ways to upgrade your cookies.
1) Cool Off With an Ice Cream Sandwich
Looking to cool off on a hot day? Try your hand at a homemade ice cream sandwich. After baking off your cookies of choice, allow them to cool completely to room temperature. Dollop ¼ cup ice cream on the bottom of one cookie and press the other on top to create a sandwich. Roll the edges of the ice cream sandwich in 2 tablespoons of mini chocolate chips and transfer to the freezer to set for at least 15 minutes.
2) Feed a Crowd With Ice Cream Cookie Bars
Feeding a crowd, but want the same vibe? Transfer 8 portions of unbaked cookie dough to the refrigerator to thaw overnight. Spray a Suvie pan with cooking spray and press the cookie dough into an even layer in the bottom of the pan. Insert into your Suvie and bake at 325°F for 20 minutes, or until golden brown. Remove Suvie pan and transfer to a rack to cool completely. Once cool, invert pan onto a serving platter. Top with large scoops of ice cream just before serving.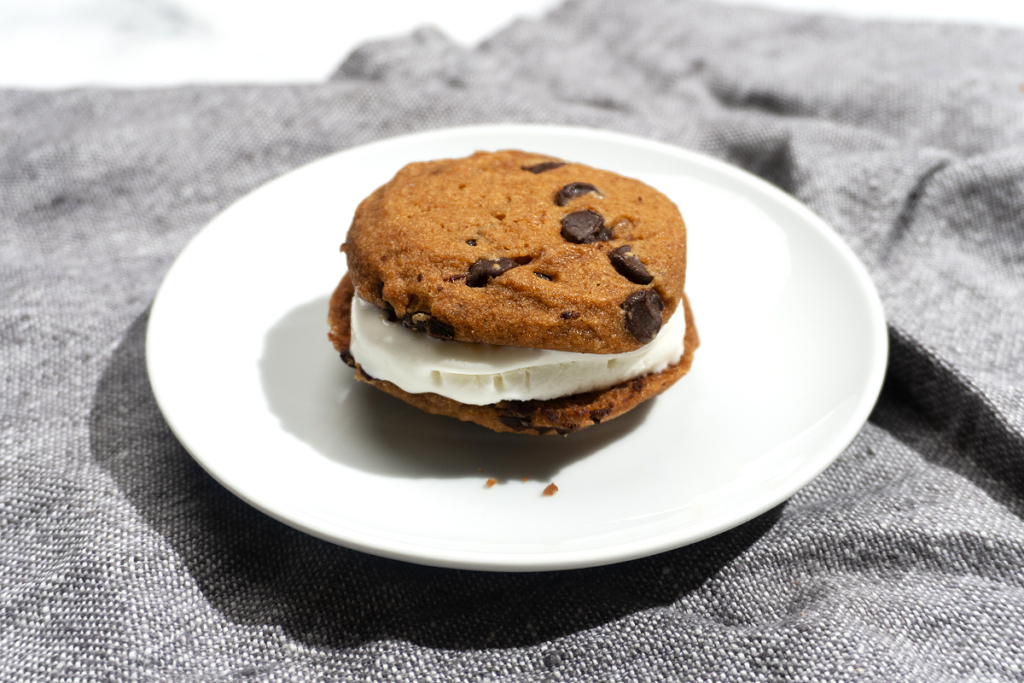 3) Add Some Cookie Crunch to Your Brownies
Wanting to double down on dessert? Try adding chopped cookie pieces into brownie batter before baking for an additional layer of flavor in every bite. Our Tahini Brownie recipe is a great place to get started. Gently fold 1 cup chopped cookie pieces into the batter in Step 4 and bake as directed.