Fiery, highly-seasoned merguez sausage can be grilled or added to flavor dishes like couscous and stews. Read on to learn about its flavor, history, and uses.
What is it?
Merguez is a fresh or dried sausage, shaped in slim cylinders several inches long, and usually made of lamb. Several varieties exist, which can also include beef or veal. Merguez originated in the Maghreb region of North Africa, but can now be found in many parts of the world.
Flavor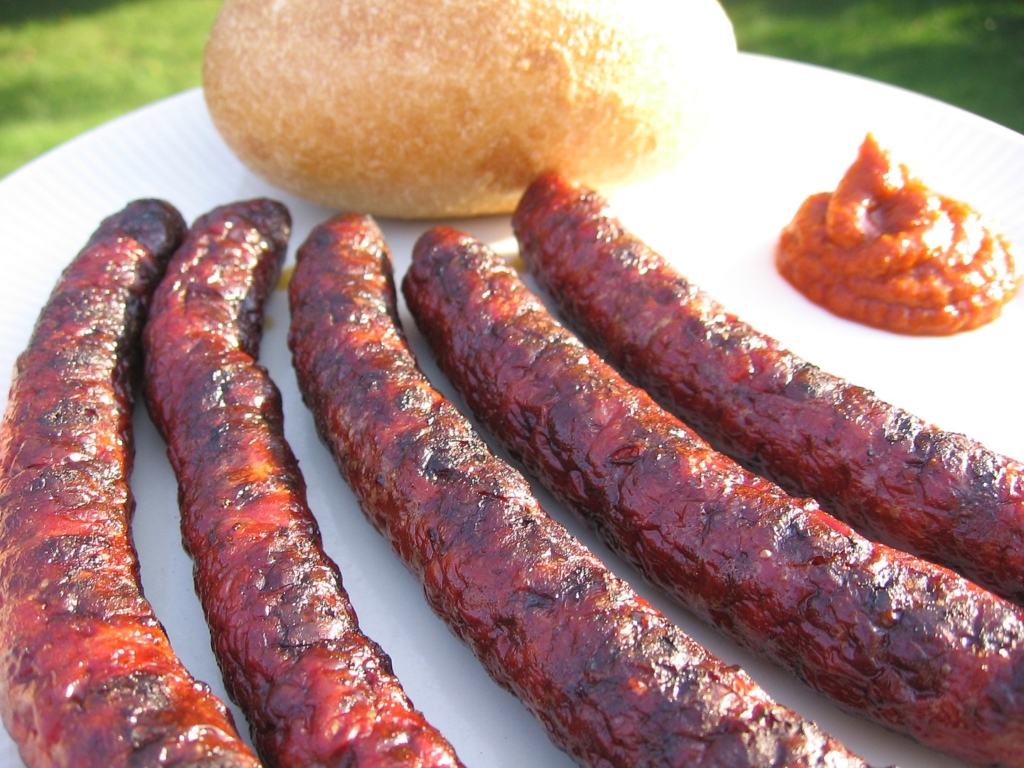 Merguez is heavily spiced with a variety of flavor elements. One primary ingredient, and the source of merguez' piquancy and characteristic red color, is a paste called harissa made from spicy and sweet peppers, garlic, and potent spices. (Harissa is a popular North African staple used in many dishes besides merguez, such as Suvie's recipe for Harissa Chickpea and Lentil Soup). Additionally, the sausage usually includes cumin, coriander, sumac, and fennel, and sometimes other ingredients like rose petals, cinnamon, caraway, smoked paprika, or preserved lemon.
History
The modern-day Maghreb region covers the Atlas Mountains and portions of Morocco, Algeria, Tunisia, and Libya on the Mediterranean Sea. Invasions during the 7th and 8th centuries contributed to the spread of the Arabic language and Islamic religion among the population of the Maghreb. 'Merguez' is the French transliteration of the variously-spelled Arabic word for this small sausage.
The first available written recipe for merguez dates back to the 13th century, in an anonymous Hispano-Muslim cookery book. Merguez continued to gain popularity and in particular, was introduced to new peoples by the Bedouins, a regional nomadic population. After the French colonization of North Africa, merguez was imported to France and became part of mainstream French cuisine. It's also popular in other parts of the world, including Israel, throughout the Middle East, and northern Europe.
Cooking & Eating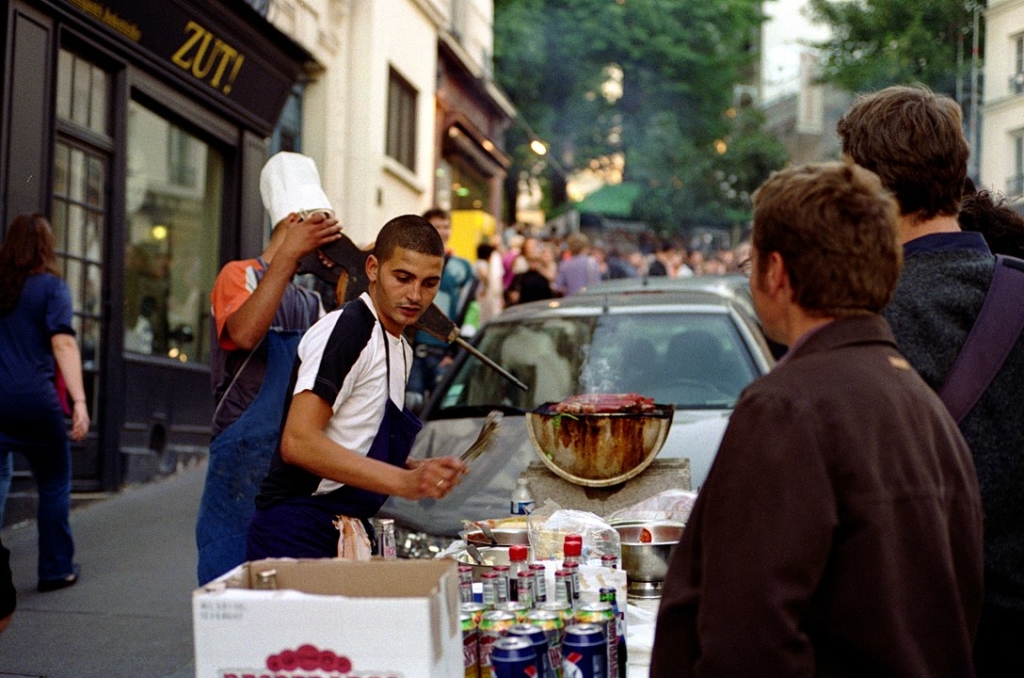 Merguez sausage is often grilled and served alongside dishes like couscous and North African stews called tagines. Grilled merguez would make a fantastic complement to Suvie's recipes for Moroccan Spiced Carrots with Lentils or Chickpea Stew. It can also be mixed with other ground meat for a kick of spicy lamb flavor, or added to dishes like couscous, tagines, stews, or beans. Chef Yotam Ottolenghi shares three of his favorite merguez recipes with The Guardian, and specialty foods purveyor D'Artagnan posted a unique recipe for Marrow Beans with Merguez, Pistachios, and Honey.
Merguez has also become popular as street food in France, where a grilled sausage is served on a fresh baguette with a schmear of mayo or Dijon mustard, then smothered with crispy, salty French fries.
Where to Find It
In the United States, merguez sausage can be found in specialty grocers or North African or Middle Eastern stores. Merguez can also be made at home with recipes like this one from Serious Eats. It's easier and totally acceptable to skip the casing and shape merguez into loose sausages, burger patties, or meatballs.
Feature Image: jacqueline macou from Pixabay