The month of love is here and with Suvie, preparing a romantic dinner for two has never been easier. These easy date night dinner recipes are effortless, elegant, and downright delicious.
1. Sous Vide Steak au Poivre with Smashed Potatoes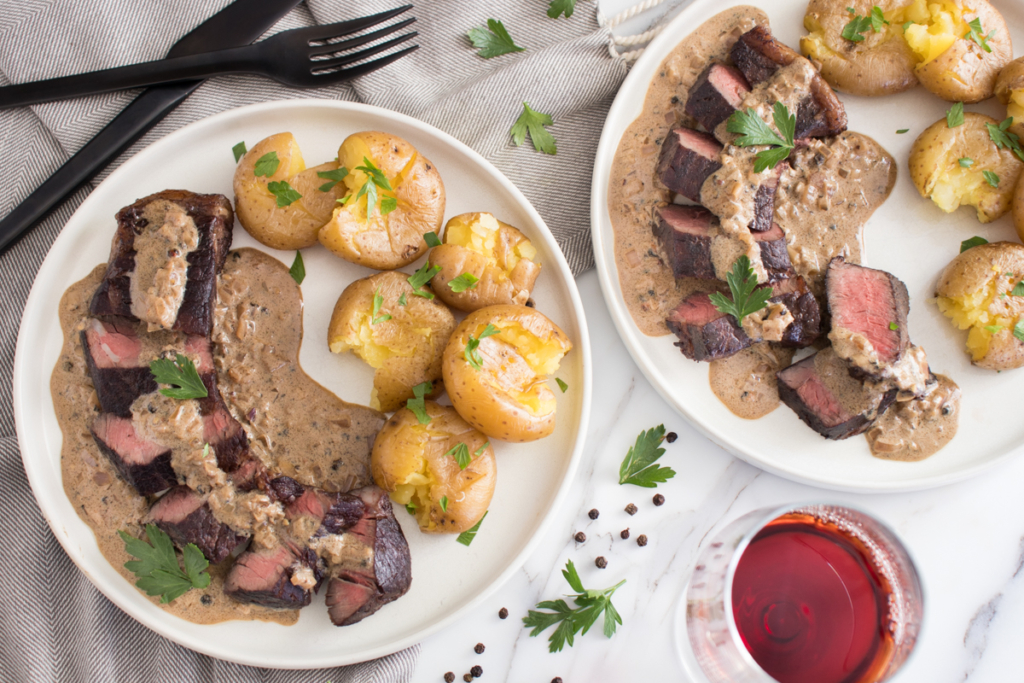 This luxurious upgrade to your usual steak and potatoes is a no-fail dinner date staple. Using Suvie takes all the guesswork out of cooking your steak to juicy perfection while letting you cook your potatoes at the same time.
2. Garlic Confit Chicken with Braised Carrots
Impress your date with this elegant French dinner of supple, crisp-skinned chicken with flavorful braised carrots. Making confit the traditional way can take up to 48 hours, but doing it in your Suvie whittles that cook time down to 5 hours (with only 15 minutes of prep) and results in the same fall-off-the-bone tenderness and rich flavor.
3. Sage Stuffed Shells with Pumpkin Cream Sauce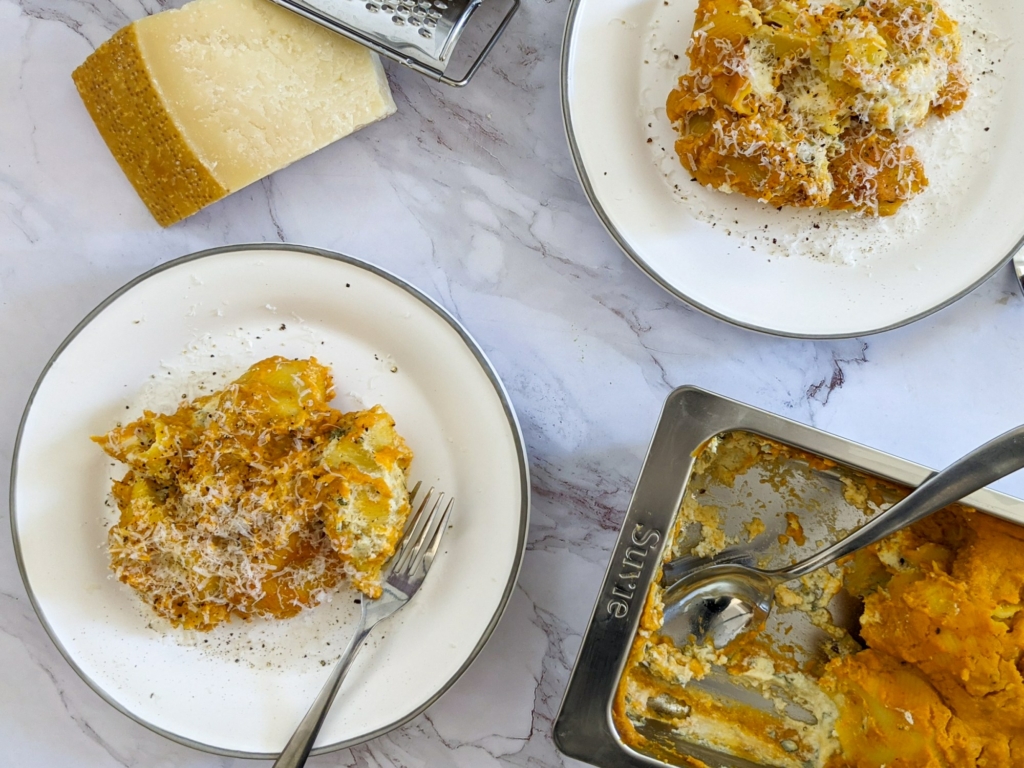 These herby, cheesy, and creamy stuffed shells bring just the right balance of comfort and sophistication for a cozy at-home date night. Garnish with a flourish of shredded parmesan for extra flair.
4. Pork Chops with Cherry-Port Wine Sauce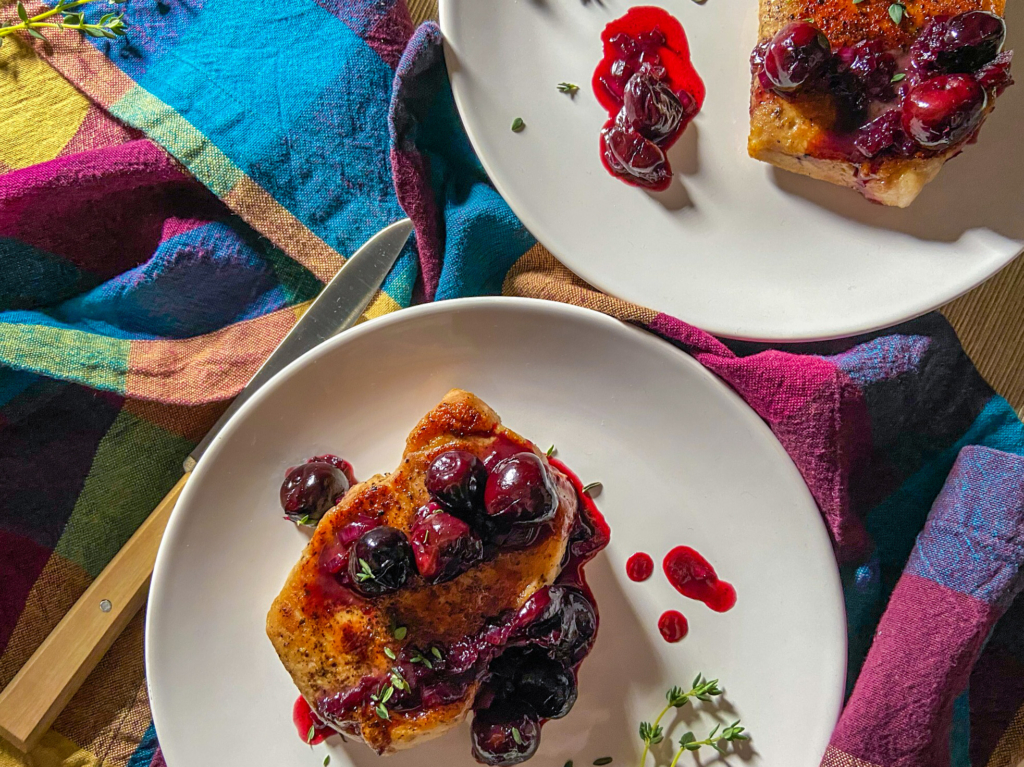 The sous vide method ensures perfectly cooked pork chops that will instantly win your date over. Glistening port wine and cherry pan sauce adds a tart and fruity finish to the succulent pork and looks stunning by candlelight.
5. Molten Chocolate Brownies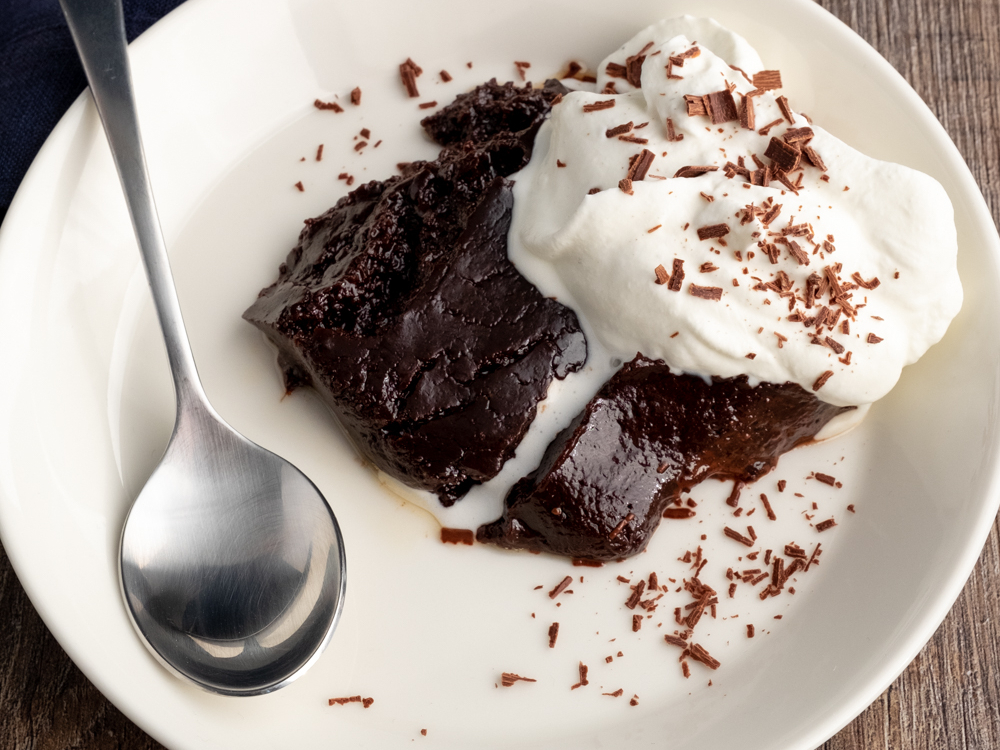 No dinner date is complete without a showstopping dessert to cap off the night. Slow cooking these brownies in Suvie results in a sinfully rich and fudgy texture while brown butter and espresso powder create an elevated chocolate flavor akin to your favorite restaurant's most decadent lava cake.