Arugula is a hearty, peppery green that we always make sure to have in the fridge. Raw or cooked, this delicious green makes a great addition to any meal. Read on to learn more about all the ways you can utilize arugula.
What is arugula?
Arugula is a small, slender, edible leaf also known as rocket. This serrated plant has a pungent peppery taste with a slight tartness. Arugula is used extensively in Italian cuisine and is native to the Mediterranean where it has been eaten for thousands of years. Today, arugula is cultivated in temperate regions all across the globe.
Best Ways to Use Arugula
Arugula makes a great addition to nearly any dish. Its spicy taste is a welcome addition to fresh and flavorful salads. We love to add a handful of arugula in with other larger greens such as romaine or red leaf lettuce. The size of the arugula leaf balances out heartier greens and its unique flavor adds a nuanced layer of flavor.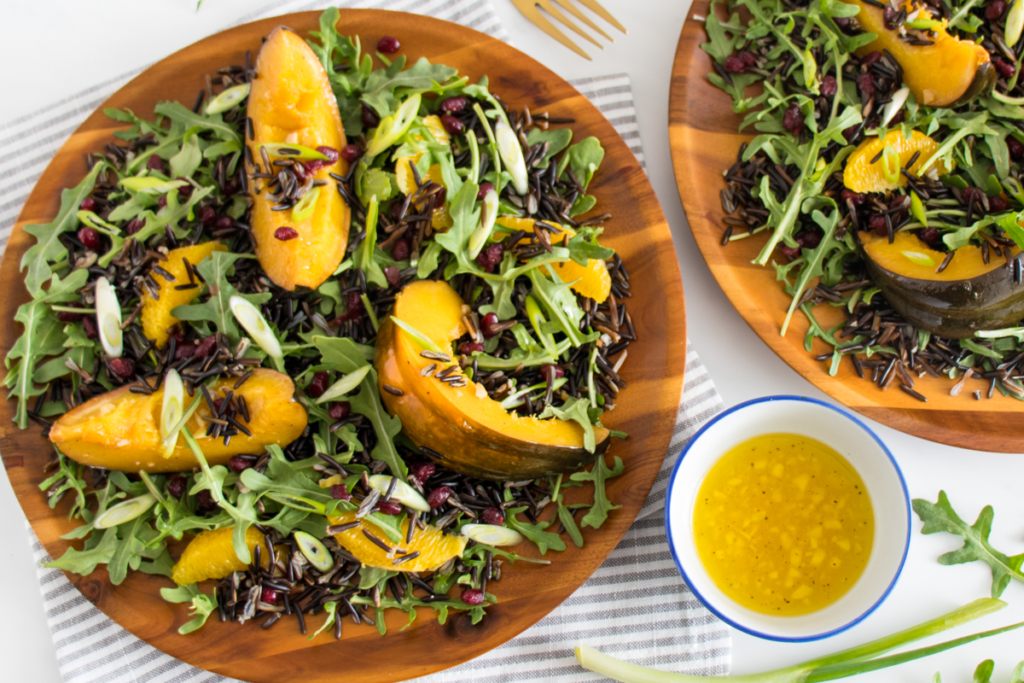 Arugula also works well in warm salads, such as our recipe for Warm Arugula Salad with Salmon and Artichokes or Wild Rice and Acorn Squash Salad. Arugula is hearty enough to stand up to the roasted elements in the salad without withering. For this same reason, arugula makes the ideal topping for flatbreads. Try our recipe for Salad Flatbread. One other reason we love arugula is because its diminutive size plays well with other ingredients such as grains.
Our recipe for Salmon and Farro salad features a handful of arugula to add pepperiness and freshness without completely taking over the plate. Stir arugula into stews during the last five minutes of cooking or fold into a stir fry to add another layer of flavor and a boost of nutrition to your bowl. 
Without having to wash, dry, and chop, arugula is an ideal green. Pick up a bag or box of arugula at the grocery store or your local farmer's market and you'll be amazed by how many dishes arugula can be incorporated into. Another advantage of arugula? Its low moisture content means it lasts longer in the refrigerator than other greens.