What better way to eat salad than on a warm, crispy flatbread, glistening with garlic oil? This recipe utilizes Suvie's powerful heating elements to deliver a golden flatbread crust perfect for topping with all your favorite ingredients. In our case, those ingredients include crisp greens, savory prosciutto, salty parmesan cheese, tangy red wine vinegar, and fresh green scallions. The flatbread base can be made a few hours in advance and then topped with the salad just before serving. We recommend eating this immediately after assembling to keep the crust from getting too soft. Want to make your own pizza dough? Find our recipe here.
Salad Flatbread
Please always check your food to ensure your food has been cooked to safe serving temperatures. Please see our guide
here
for recommended FDA Time & Temperatures.
Servings: 4
Difficulty: 30 minutes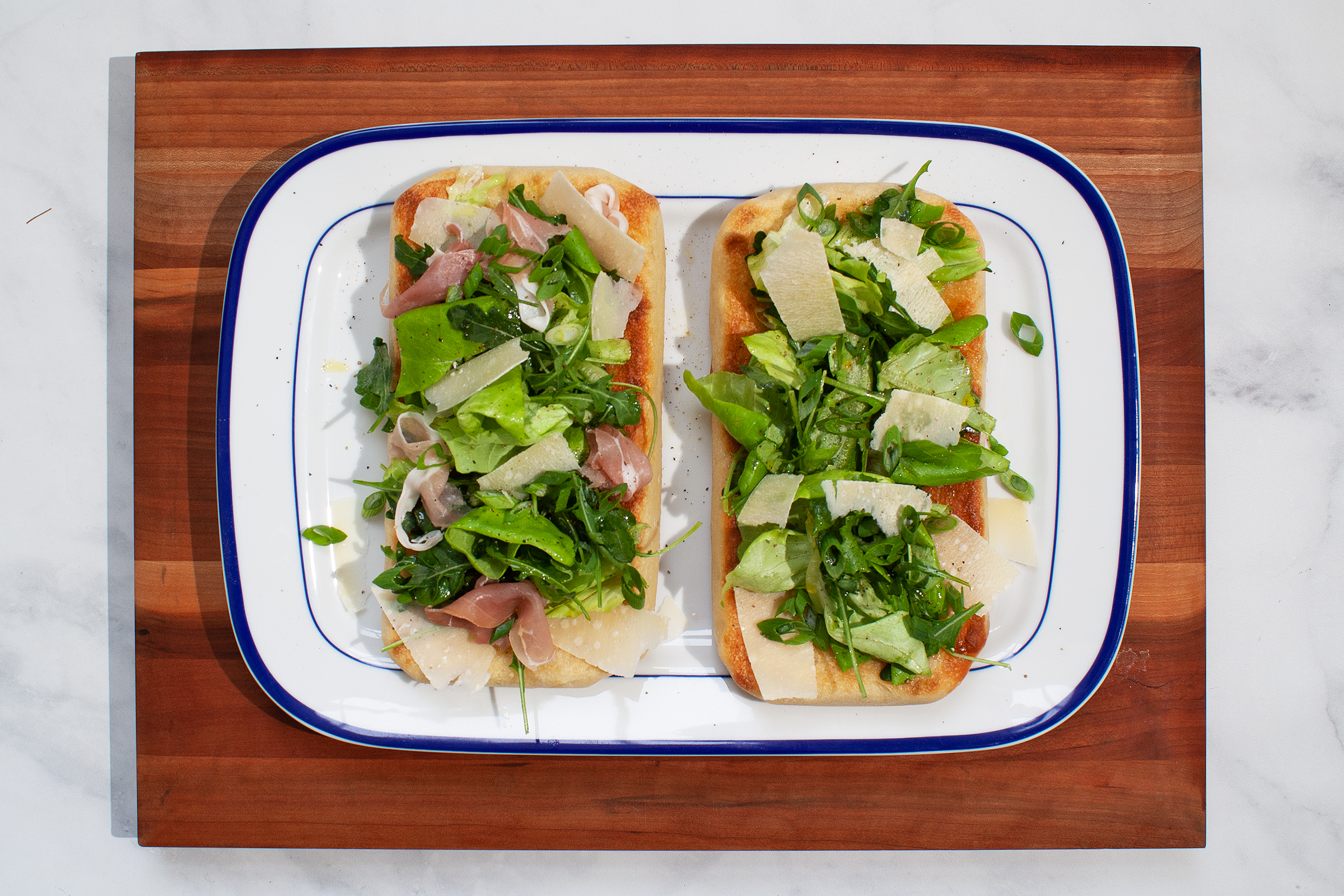 Ingredients
1 lb store bought pizza dough, divided
3 tbsp olive oil, separated
2 garlic cloves, minced
1 cup arugula
2 cups bibb lettuce
2 oz thinly sliced prosciutto, torn into pieces
2 scallions, thinly sliced
1 tbsp red wine vinegar
½ cup shaved parmesan cheese
Directions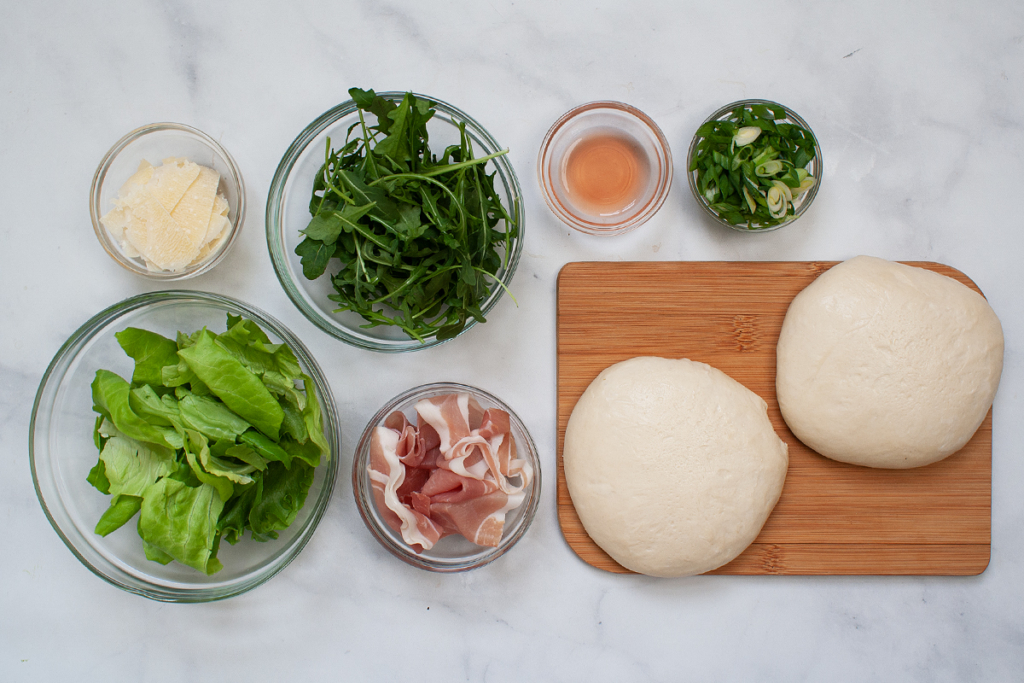 1) Allow pizza dough to sit out at room temperature, covered, for 15-30 minutes to soften. Spray 2 Suvie pans with cooking spray. Press and stretch each piece of dough into a rough rectangle. Place dough into prepared Suvie pans, pressing and stretching the dough into the corners of the pans. (If dough snaps back or is too difficult to work with let dough sit for another 15 minutes; the warmer the dough the more pliant it will be.)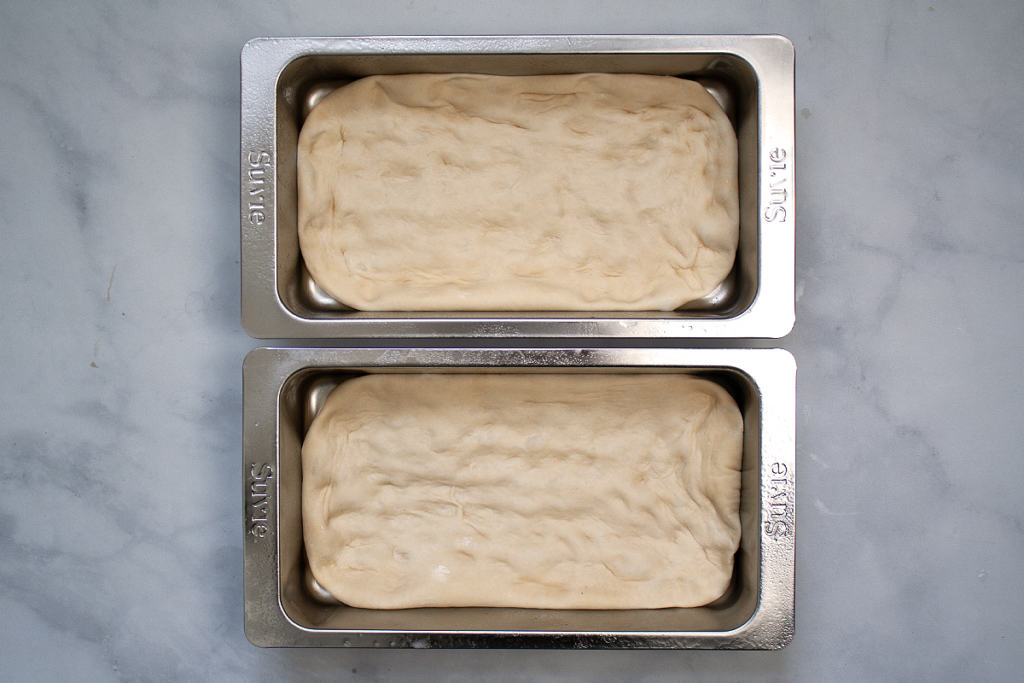 2) Place pans in Suvie. Input settings and cook now. After 15 minutes, carefully flip dough over, return pan to Suvie and continue to cook for 10 more minutes, watching closely to avoid over charring.
Suvie Cook Settings
Bottom Zone: Roast at 450°F for 25 minutes (for Suvie 2.0, Broil for 25 minutes)
Top Zone: Roast at 450°F for 25 minutes (for Suvie 2.0, Broil for 25 minutes)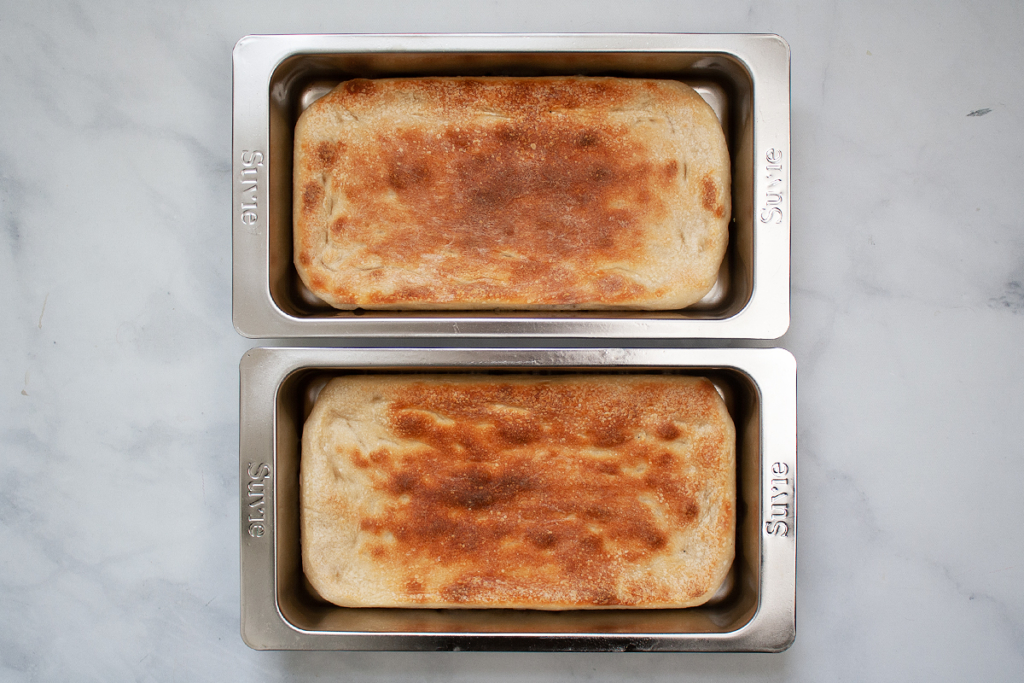 3) In a small bowl, combine garlic and 2 tbsp olive oil. Remove pans from your Suvie and drizzle 1 tbsp garlic oil over each pizza. Return pans to your Suvie and broil until garlic is fragrant, about 4-9 minutes (watch closely as this step goes fast!).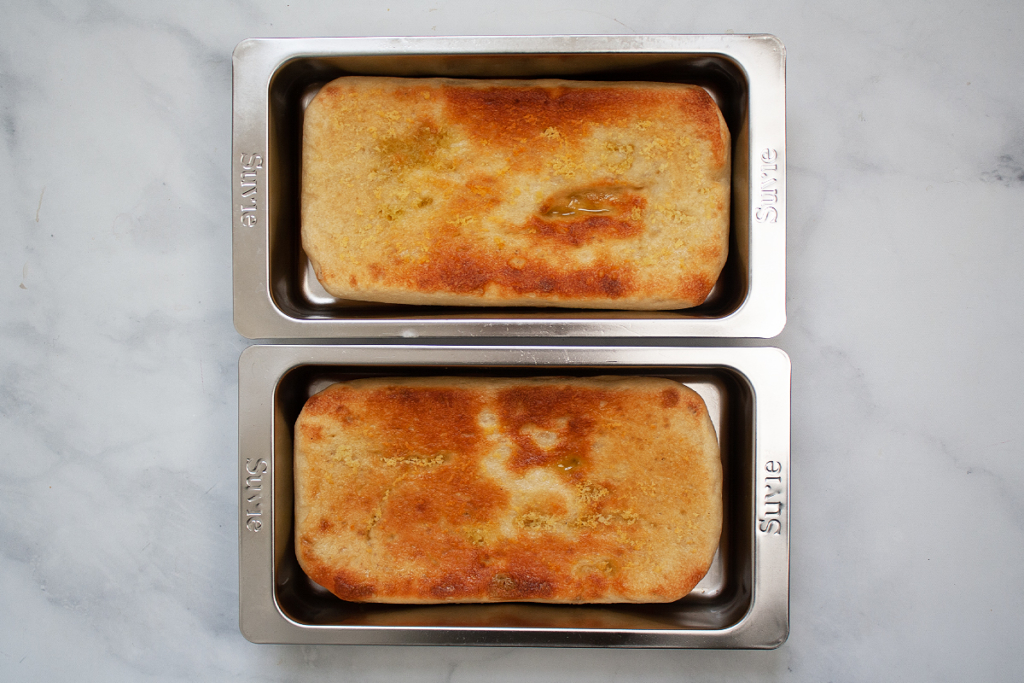 4) Meanwhile, whisk remaining 1 tbsp olive oil and red wine vinegar in a large bowl. Add arugula and bibb lettuce, tossing to coat. Season with kosher salt and ground black pepper to taste.
5) Remove dough from your Suvie and transfer to a cutting board. Top each flatbread with mixed greens, prosciutto, scallions, and shaved Parmesan. Cut into slices and serve.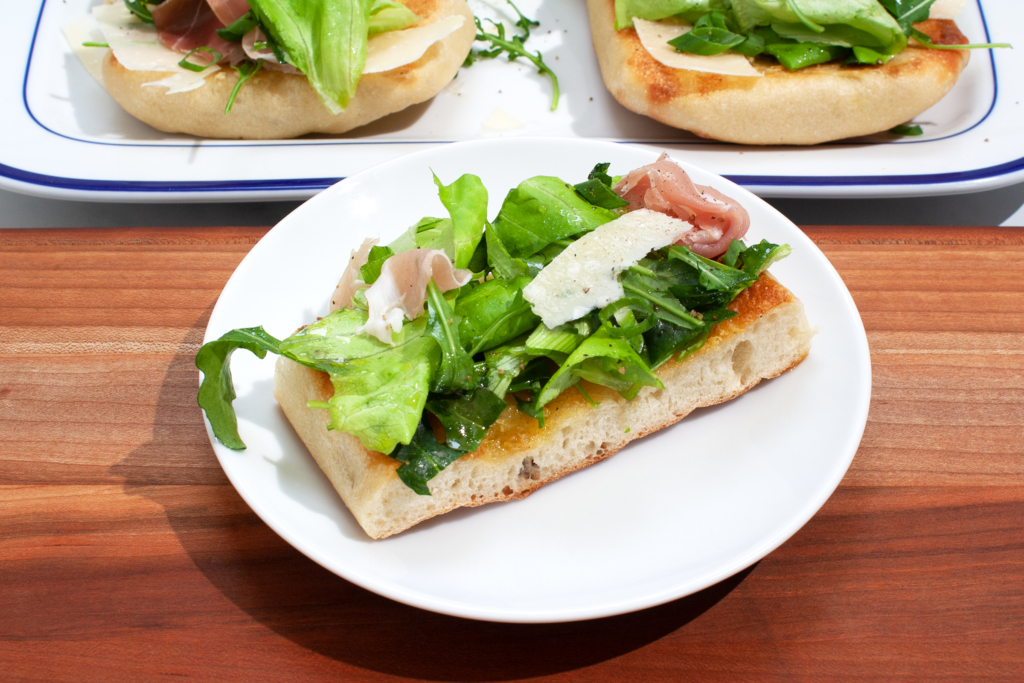 Nutrition
Nutritional Information per serving (4 servings per recipe): Calories 570, Total Fat 19g, Total Carbohydrates 82g, Total Sodium 1360mg, Total Protein 22g