Banana bread is a warm and comforting breakfast option that has the added benefit of being quite portable – perfect for busy mornings. We recommend baking a batch early in the week so that you have breakfast planned for a few days (if it lasts that long). The key to a successful banana bread that is steeped in fragrant banana flavor is the use of overripe bananas. You want bananas that are heavily speckled and nearly black. Bananas this ripe are not only sweeter than yellow bananas but have deeper banana flavor. In this recipe, we call for brown sugar to add toffee and caramel flavors to the bread, but you can always use granulated white sugar if you're out of brown. Additionally, we like the crunch from chopped pecans in the finished bread but have listed them as an optional ingredient because we found nuts to be a polarizing addition amongst our tasting panel. Some people liked the perfectly plush banana bread without any chunky bits, whereas others preferred a little textural contrast. To finish the banana bread, we shingle the top with thin slices of banana, shower them with brown sugar, and broil them for a golden brown hue and deep caramelized banana flavor.
My Cook: Banana Bread
Please always check your food to ensure your food has been cooked to safe serving temperatures. Please see our guide
here
for recommended FDA Time & Temperatures.
Servings: 8
Difficulty: 3 hours 15 minutes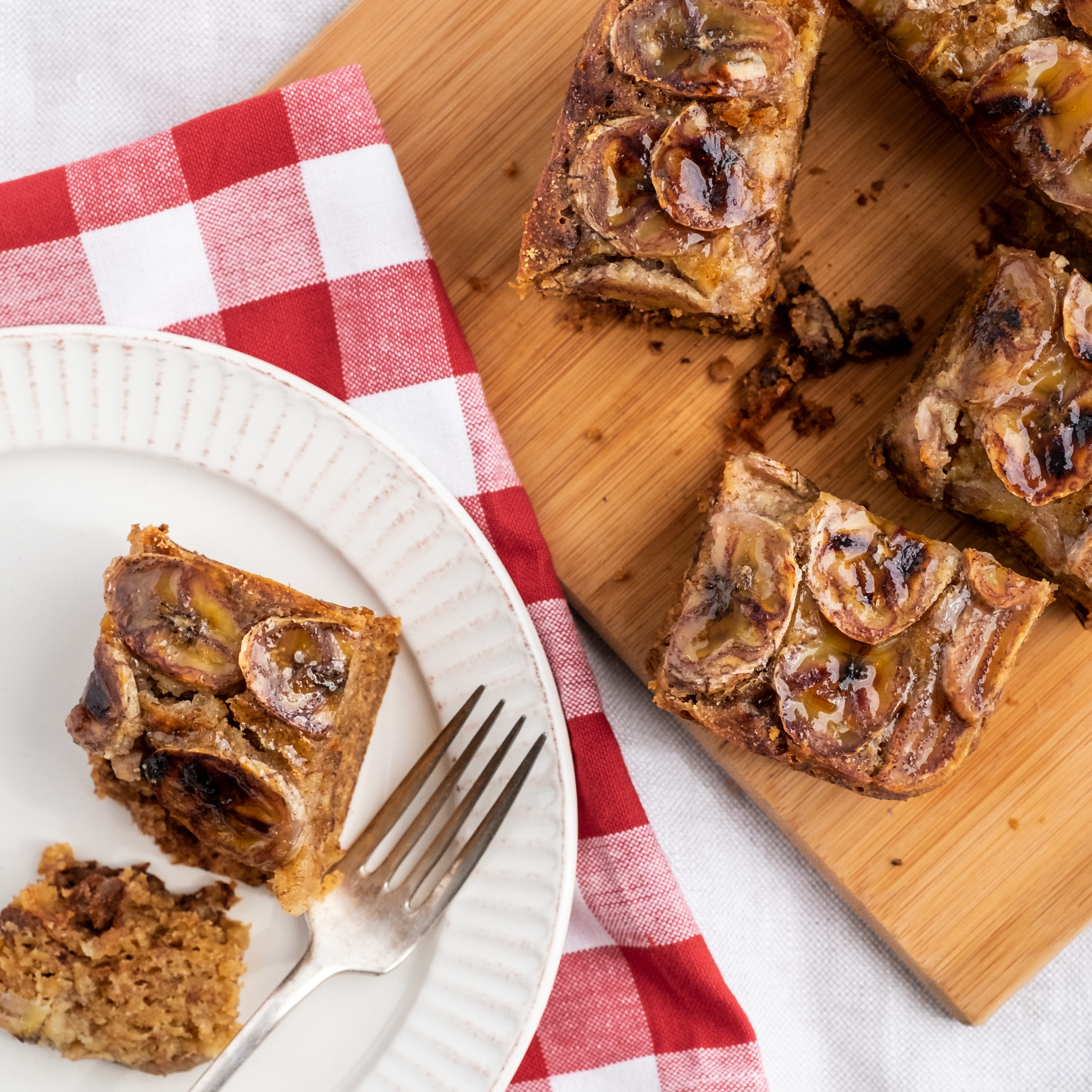 Ingredients
3-4 overripe bananas (12 oz without peel), nearly black, plus 1 ripe banana cut thinly on a bias
1 ¾ cups unbleached all-purpose flour
½ tsp cinnamon
½ tsp table salt
1 tsp baking soda
2 large eggs
1 tsp vanilla extract
¼ cup milk or buttermilk
½ cup canola oil
⅔ cup light brown sugar, plus 1 tbsp, divided
½ cup chopped pecans, or another nut (optional)
Directions
Spray a Suvie pan thoroughly with non-stick cooking spray.Peel and mash 3 or 4 overripe bananas.In a large bowl, whisk together the flour, cinnamon, salt, and baking soda.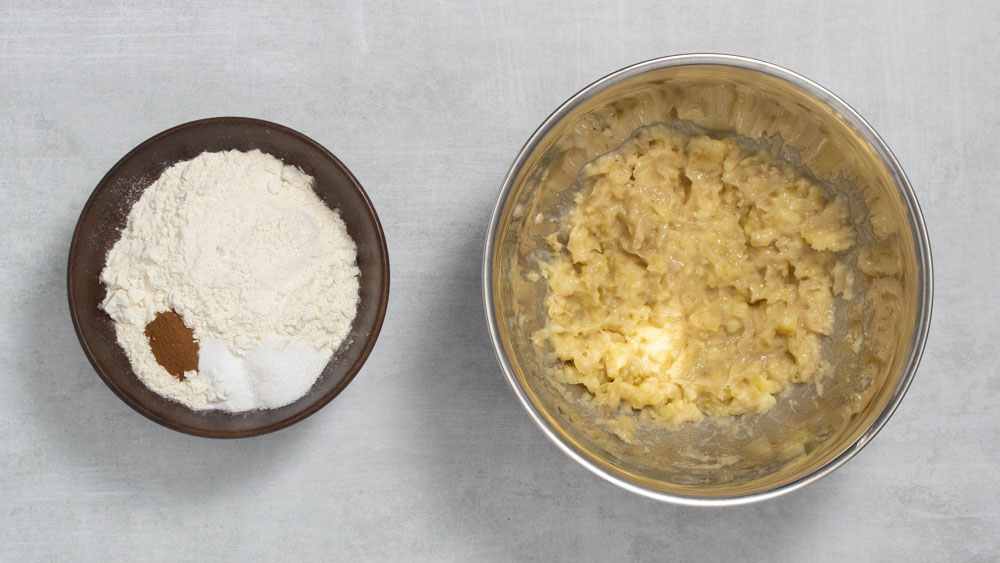 In a medium bowl, vigorously whisk together the mashed bananas, eggs, vanilla, buttermilk, canola oil, and ⅔ cup brown sugar until bubbly, about 4 minutes.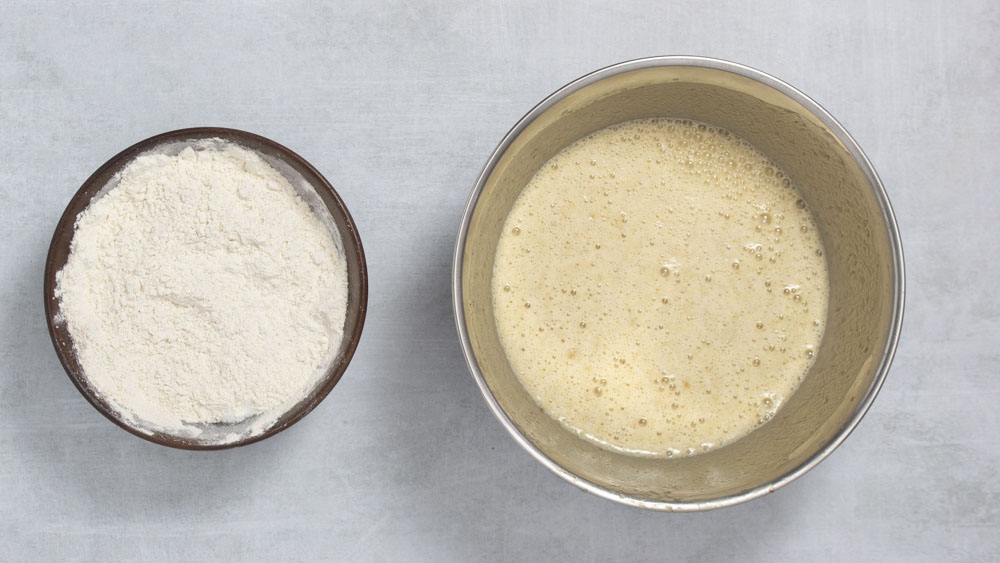 Alternatively, combine in an electric mixer and whip on high for 2 minutes.Add the wet ingredients to the dry ingredients and fold gently with a rubber spatula; a few streaks of flour should remain. Add the chopped pecans, if using, and fold until incorporated.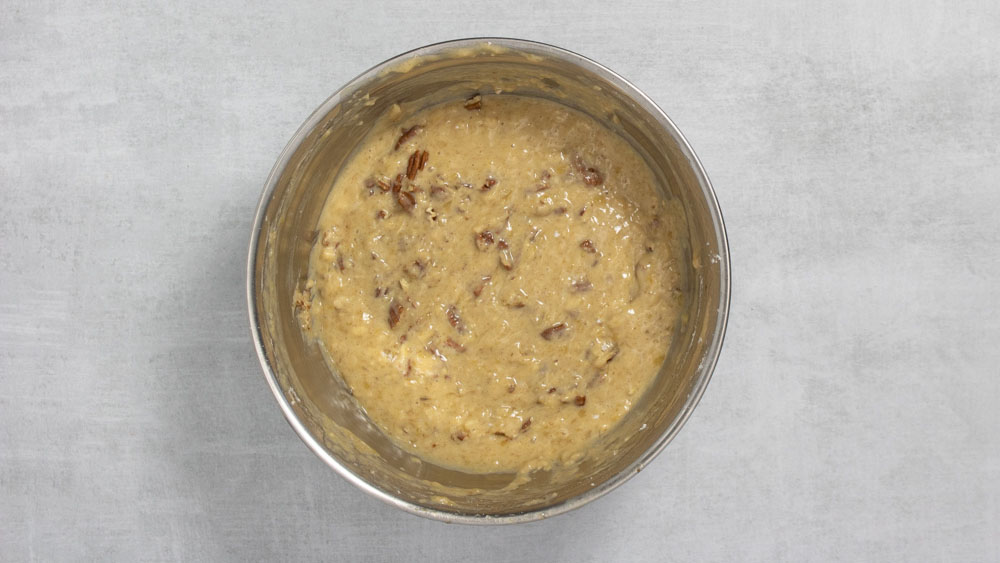 Pour the batter into the prepared Suvie pan and then layer banana slices on top.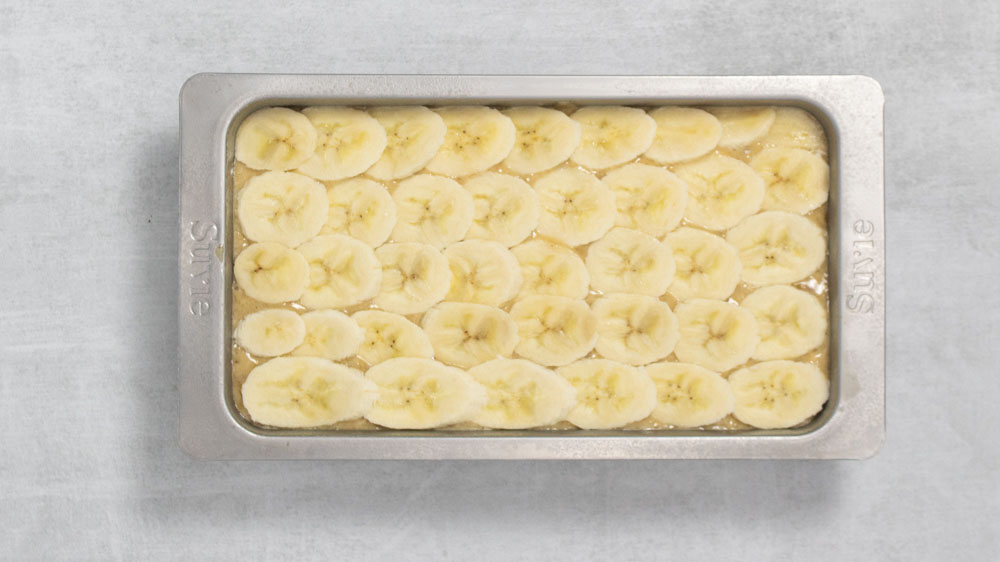 Insert pan into your Suvie, input settings, and cook now or schedule. 
Suvie Cook Settings
Bottom Zone: Slow Cook High for 2 hours
After the banana bread has cooked, carefully remove the pan and sprinkle brown sugar over the top of the bananas.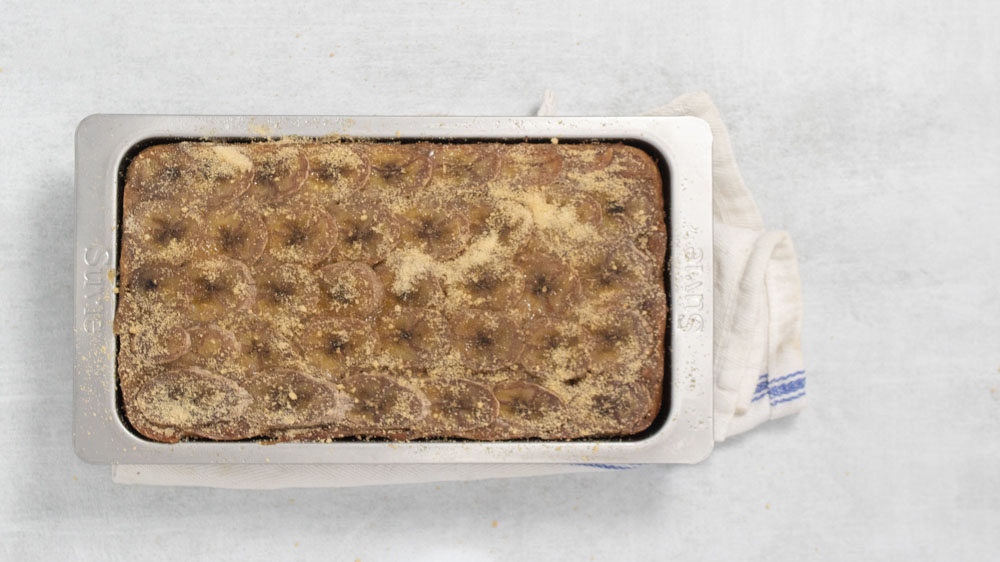 Broil for 5-6 minutes, or until the bananas are golden brown.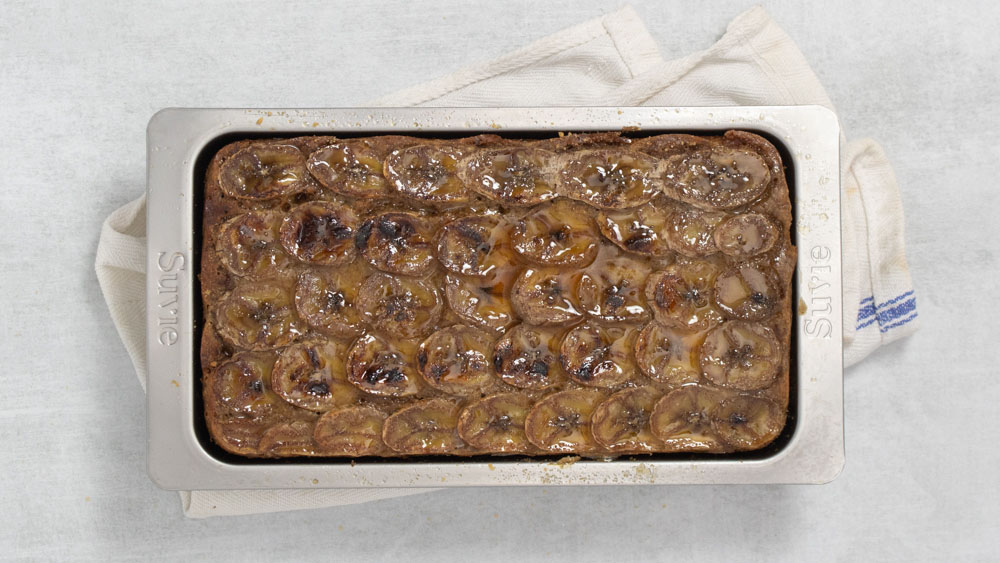 Remove banana bread from your Suvie and allow to cool in the pan for 15 minutes, then invert onto a cutting board, cut into slices, and serve.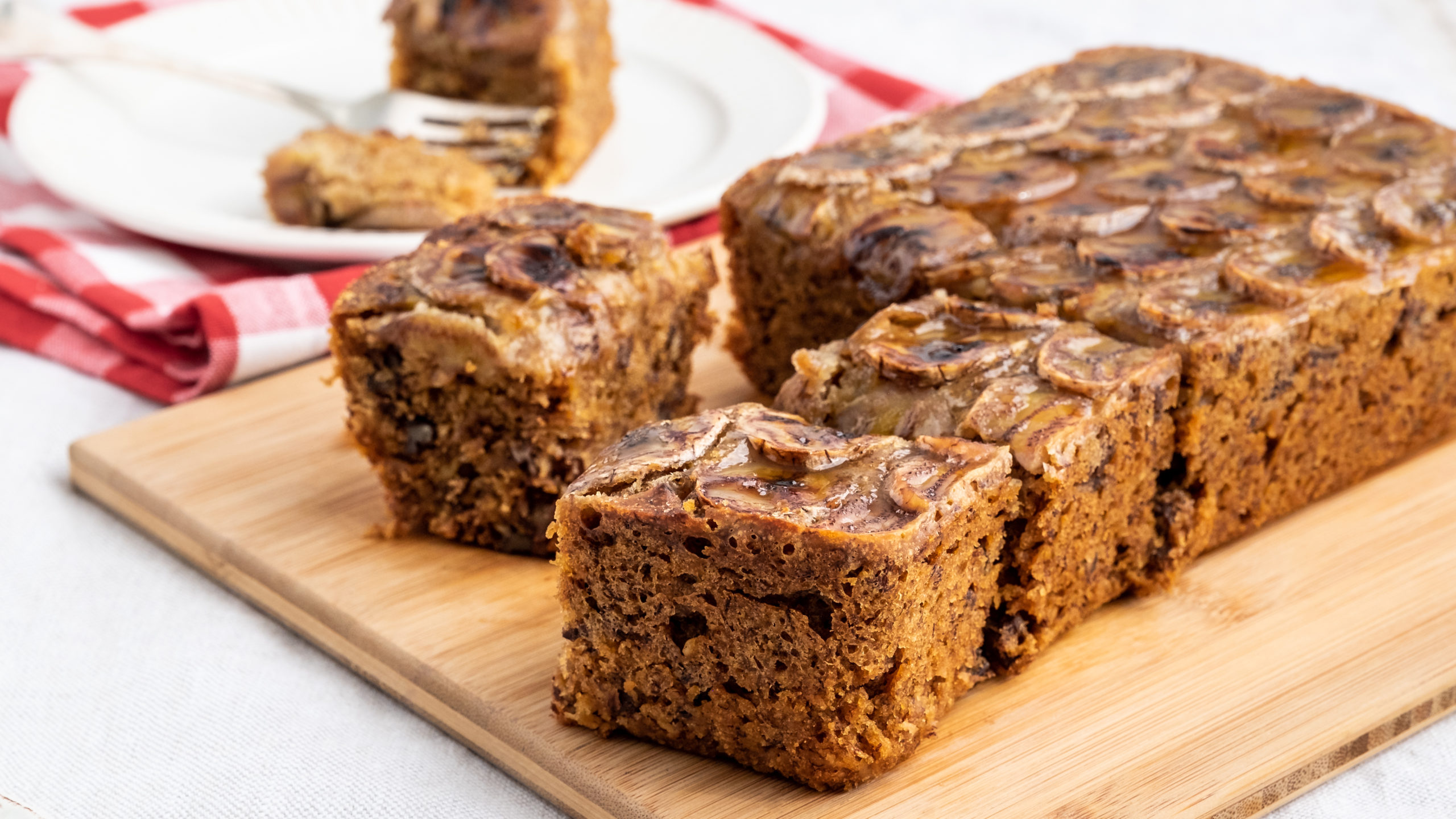 Note: If you would like to make this recipe in Suvie 1.0, insert pan into the top zone of Suvie, fill reservoir, and set to Slow Cook on High for 2 hours.
Coffee Pairing
A cup of spicy and herbal Sumatran coffee is the perfect pairing for a slice of fresh banana bread.