Creamy, comforting risotto with butternut squash and sage is simple to make with Suvie because constant stirring is not required. Canned, frozen, or fresh squash puree all work well in this recipe, as would pumpkin puree (canned "pumpkin" is often mislabeled butternut squash). If you grate down a Parmesan wedge for this risotto, don't let the rind go to waste—any Italian nonna will instruct you to let it simmer in a pot of something savory. We might even suggest adding the rind to your Suvie in Step 2, and discarding it before serving.
Note: If you would like to schedule this meal and do not want to wait for the broiler to cool before refrigeration, sauté the olive oil, onion, ¼ tsp ground black pepper, and ½ tsp salt in a small skillet over medium heat until softened, about 6 minutes, instead of broiling in Step 1.
Butternut Squash Risotto with Sage
Please always check your food to ensure your food has been cooked to safe serving temperatures. Please see our guide
here
for recommended FDA Time & Temperatures.
Servings: 4
Difficulty: 2 hours and 50 minutes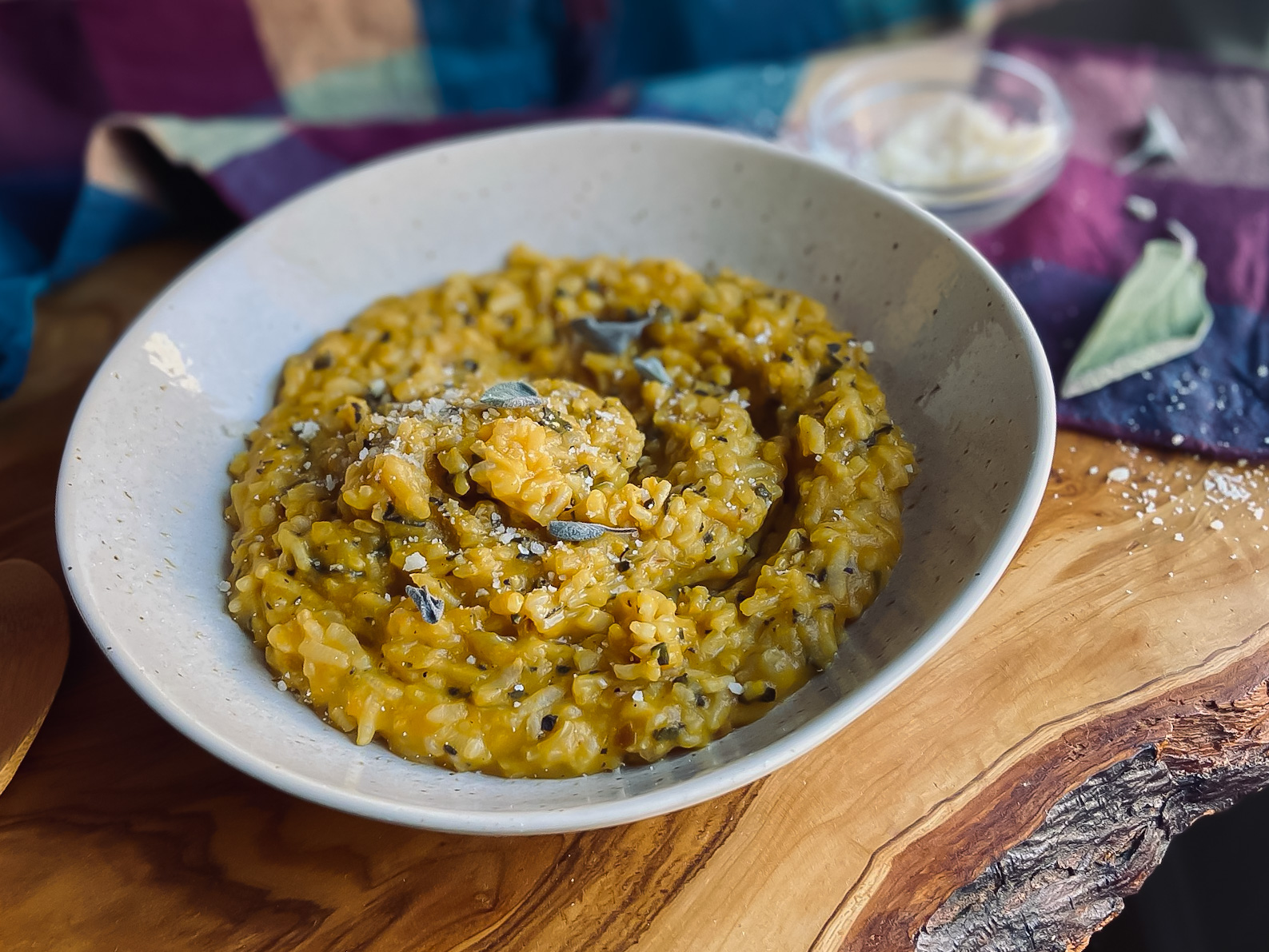 Ingredients
1 tbsp olive oil
1 small onion, finely chopped
¾ cup medium-grain rice, such as arborio
3 tbsp fresh sage, finely chopped
2½ cups vegetable or chicken broth, warmed, separated
1 cup butternut squash puree
3 tbsp dry white wine
1 tbsp unsalted butter, softened
¼ cup grated Parmesan cheese, plus more for garnish
Directions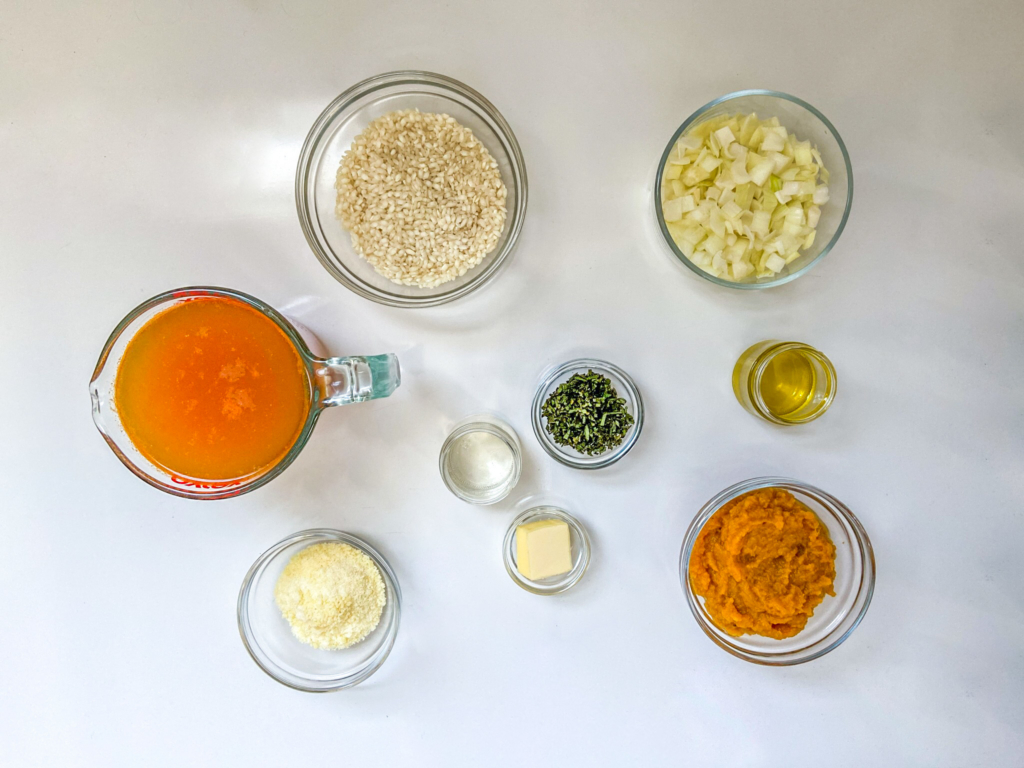 1) Stir olive oil, onion, ¼ tsp ground black pepper, and ½ tsp salt together in a Suvie pan. Insert pan into your Suvie and broil for 10 minutes, stirring halfway through cooking, until soft.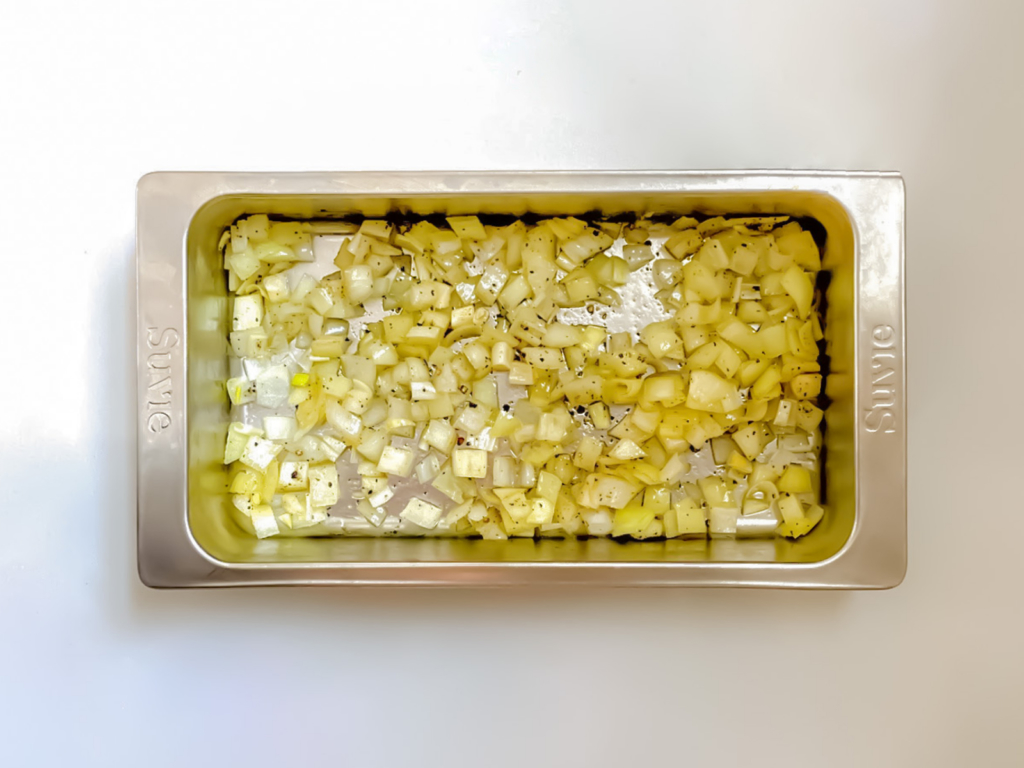 2) Remove pan and stir in rice, sage, 1½ cups of warm broth, squash puree, and white wine. Insert pan into your Suvie, input settings, and cook now or schedule.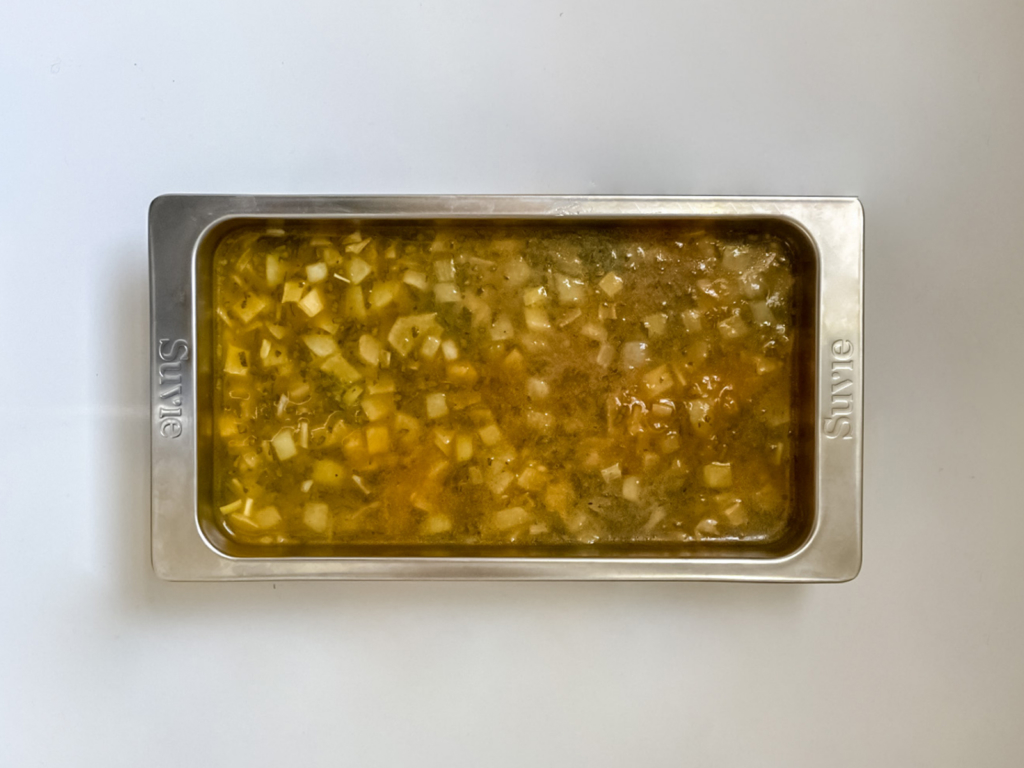 Suvie Cook Settings
Bottom Zone: Slow Cook High for 1 hour and 30 minutes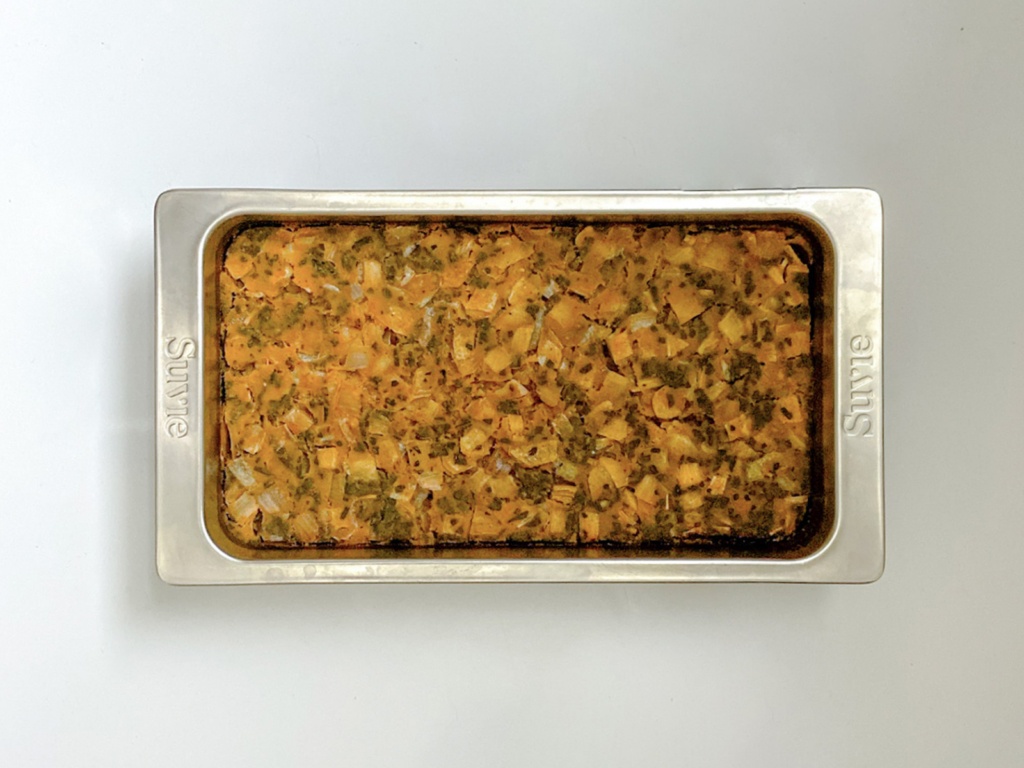 3) Remove pan from Suvie and slowly stir in remaining 1 cup warm broth. Continue stirring until risotto is creamy, about 60 seconds.
4) Stir butter and parmesan cheese into the risotto until smooth. Divide risotto between bowls, sprinkle with extra Parmesan, and serve.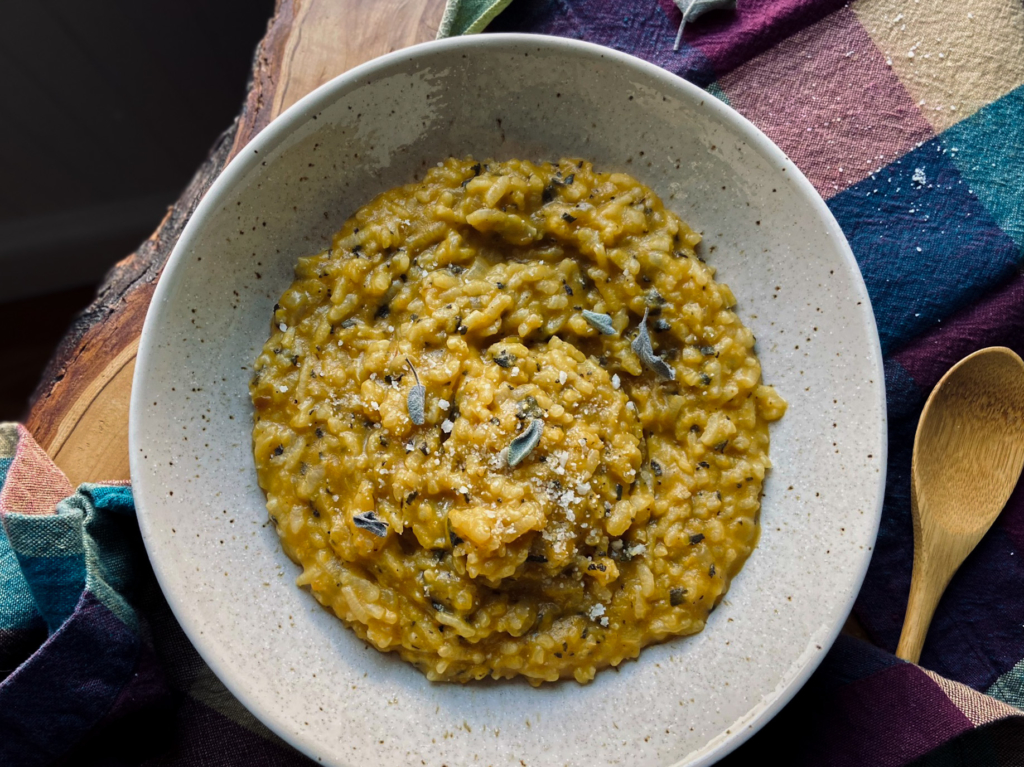 Note: If you would like to make this recipe in Suvie 1.0, insert pan into the top zones of Suvie, fill reservoir, and set to Slow Cook on High for 1 hour and 30 minutes.
Nutrition
Nutritional Information per serving (4 servings per recipe): Calories 264, Total Fat 9g, Total Carbohydrates 39g, Total Sodium 694mg, Total Protein 6g