Our juicy Gluten Free Peach Torte recipe was ripe for reinvention, and what better way to tweak it than with plump cherries and nutty almonds. Tender, crumbly, and just sweet enough, this torte can be served with whipped cream at dessert or with yogurt at breakfast. If you'd like to make it gluten free like the original, swap an equal amount of gluten free flour in for the all purpose. Note: you can use fresh or frozen cherries, but be sure to defrost and drain frozen cherries before using.
Cherry Almond Torte
Please always check your food to ensure your food has been cooked to safe serving temperatures. Please see our guide
here
for recommended FDA Time & Temperatures.
Servings: 6
Difficulty: 40 minutes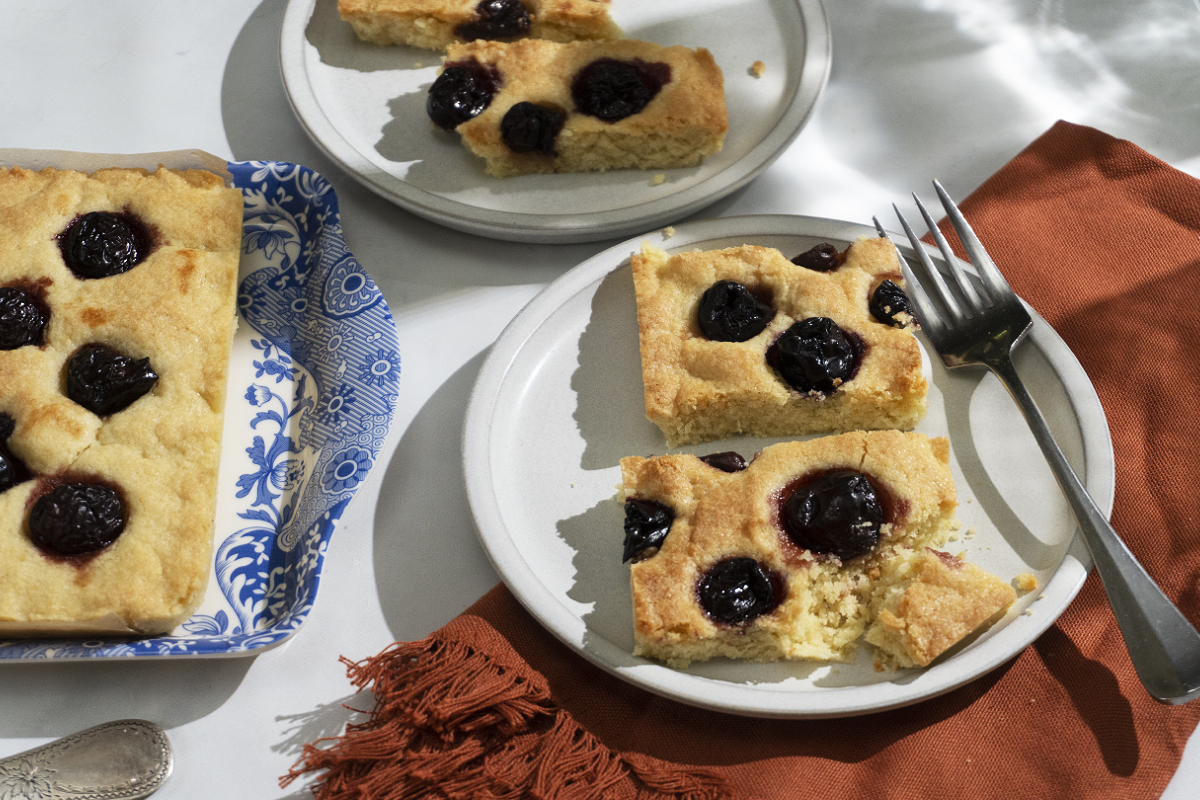 Ingredients
1 cup (8 oz) cherries, pitted
½ cup granulated sugar, plus 1 tsp, separated
3 tbsp almond flour
1 ¼ cup all purpose flour
½ tsp baking powder
¼ tsp salt
8 tbsp unsalted butter, room temperature, cubed
1 large egg
1 tsp almond extract
Directions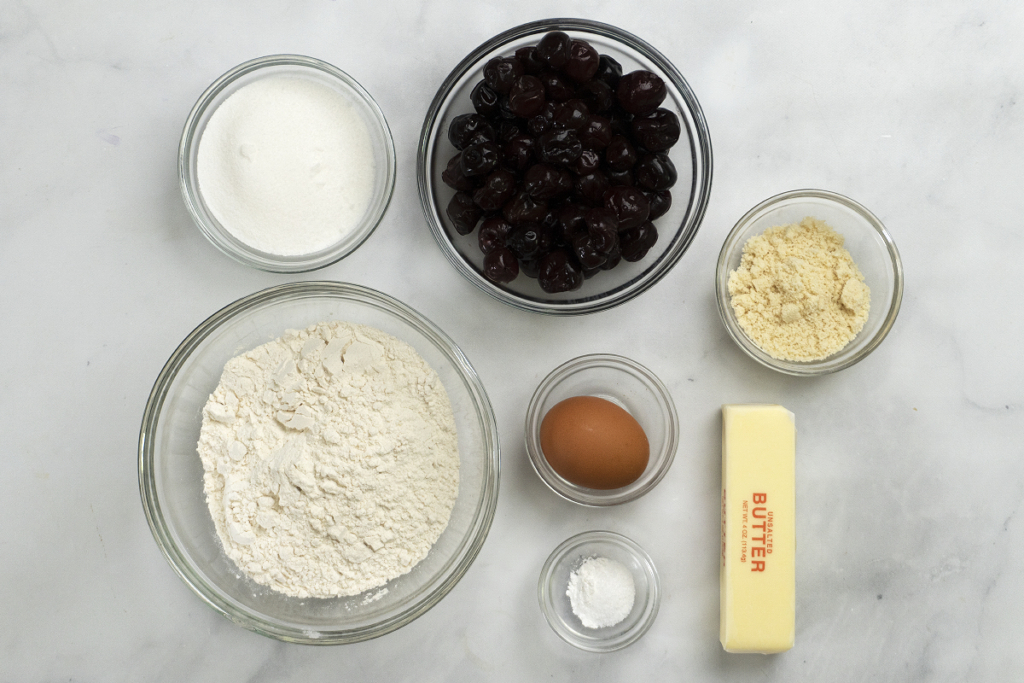 1) Combine cherries and 1 tsp sugar in a medium bowl; set aside. Spray a Suvie pan with cooking spray, line with parchment, and grease again; set aside.
2) In the bowl of a food processor, combine ½ cup sugar, 3 tbsp almond flour, 1 ¼ cup flour, ½ tsp baking powder, and ¼ tsp salt. Process until combined, about 30 seconds.
3) Add 8 tbsp cubed butter and pulse until coarse and crumbly, about 8-12 pulses. Add 1 egg and 1 tsp almond extract and process until thick, about 10 seconds.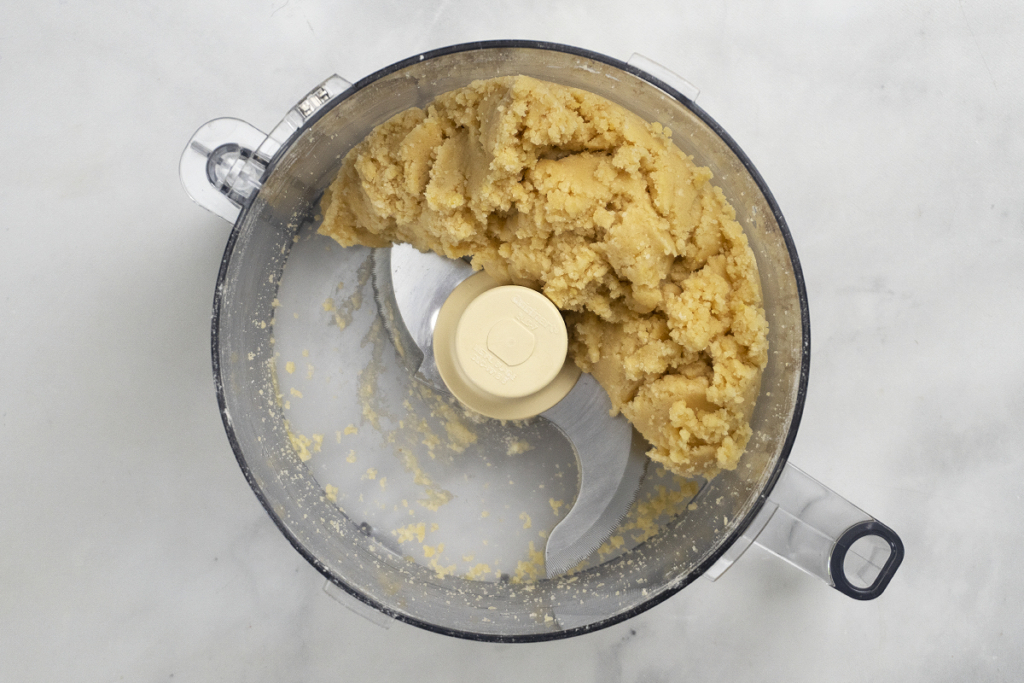 4) Scrape mixture into prepared pan. Use wet fingers to press the dough into an even layer. Use your thumb or the back of a greased spoon to make small indentations in the top of the torte. Arrange cherries on top of torte in the indentations. Place pan in bottom zone of Suvie, input settings, and cook now.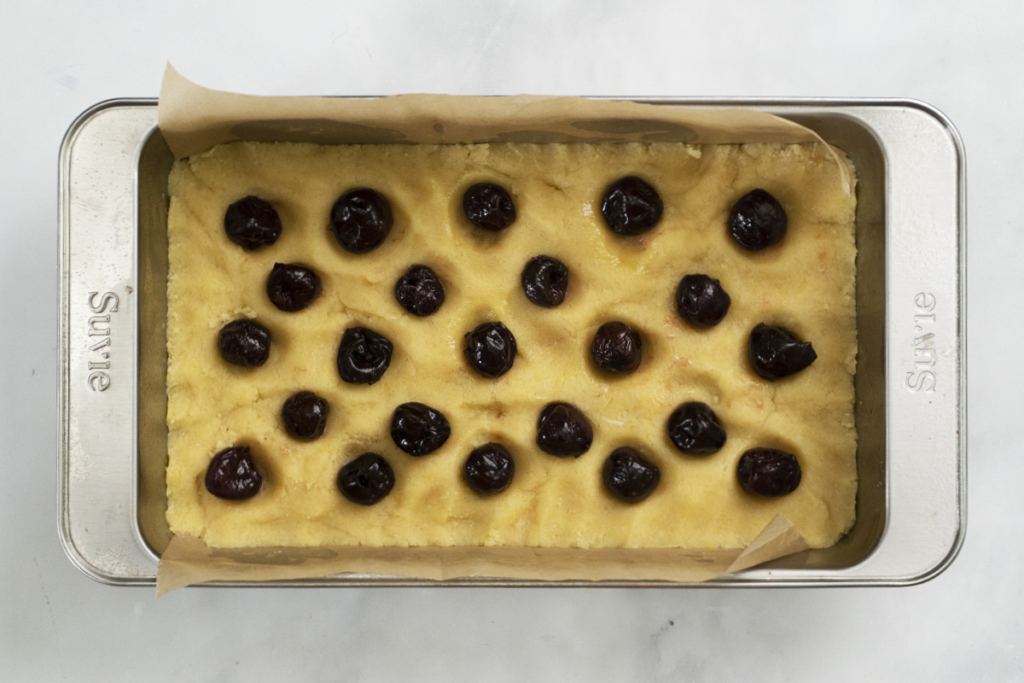 Suvie Cook Settings
Bottom Zone: Bake at 350°F for 40 minutes (for Suvie 2.0, Bake at 400°F for 40 minutes)
Top Zone: None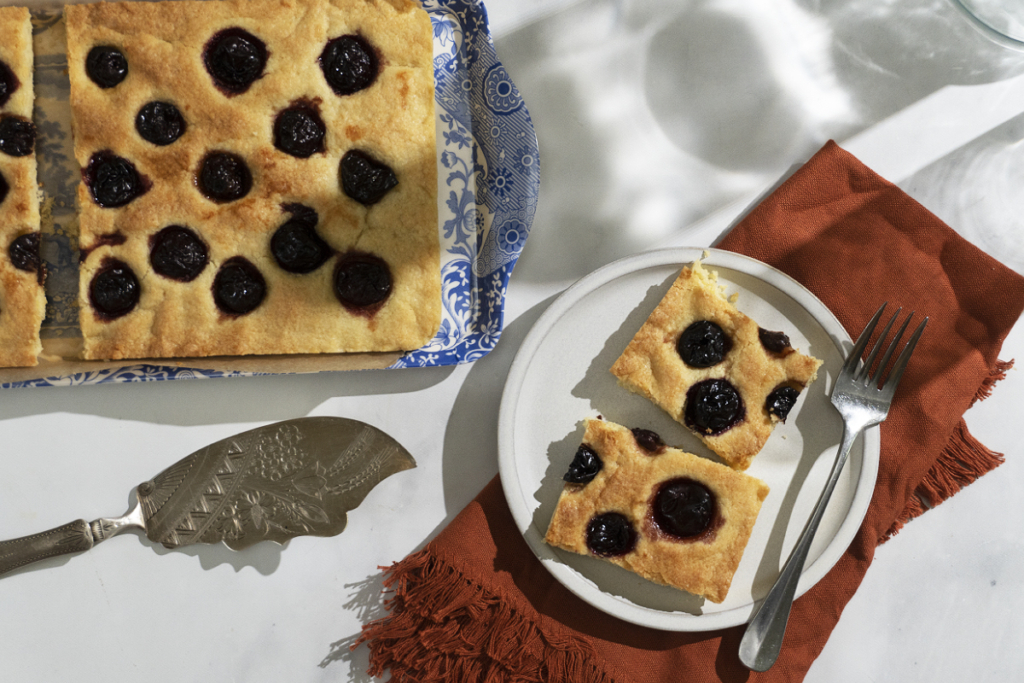 5) After baking, remove pan from Suvie and set aside to cool completely. Remove torte from pan with parchment and transfer to a serving platter. Cut into pieces and serve.
Nutrition
Nutritional Information per serving (6 servings per recipe): Calories 280, Total Fat 14g, Total Carbohydrates 38g, Total Sodium 85mg, Total Protein 3g.