Khao Soi is a Thai noodle soup made with a super fragrant coconut-curry broth. A savory and delicious combination of dried chili peppers (soaked for a short while in hot water to soften), red onion, garlic, ginger, and curry powder make up the red curry paste base. The curry paste is blended with silky coconut milk and umami boosting broth. Chicken thighs are added to the soup broth right before slow cooking, resulting in juicy pieces of fork-tender chicken. Pick your favorite asian-style noodle for this vibrant soup, we suggest chow mein stir fry-style noodles, wheat vermicelli, or ramen noodles (if these noodles are hard to find, substitute with spaghetti, but increase the starch cooking time to 12 minutes).
Note: If you would like, add 1-2 tsps homemade Curry Powder to add even more flavor to this delicious meal.
Chicken Khao Soi (Thai Curry Chicken Noodle Soup)
Please always check your food to ensure your food has been cooked to safe serving temperatures. Please see our guide
here
for recommended FDA Time & Temperatures.
Servings: 4
Difficulty: 4 hours and 16 minutes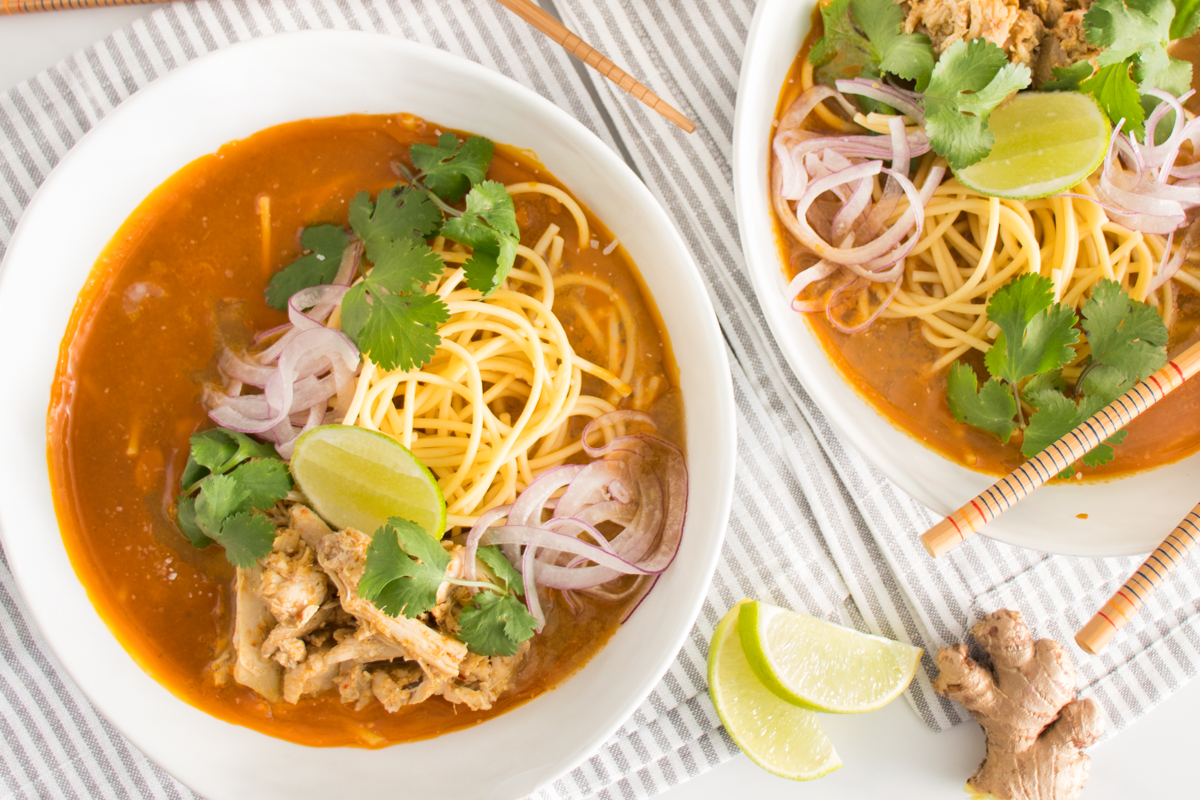 Ingredients
2 dried guajillo or ancho chili peppers
1 medium red onion, peeled
4 garlic cloves, peeled
1 (1-inch) piece of ginger, peeled
1 tbsp soy sauce
2 tsp brown sugar
2 tsp fish sauce
1½ tsp curry powder
1 cup fresh cilantro, divided
1 (13.5 oz) can coconut milk
3 cups chicken broth
8 oz boneless, skinless chicken thighs
6 oz chow mein stir fry noodles, vermicelli, or ramen noodles
4 lime wedges, for garnish
Directions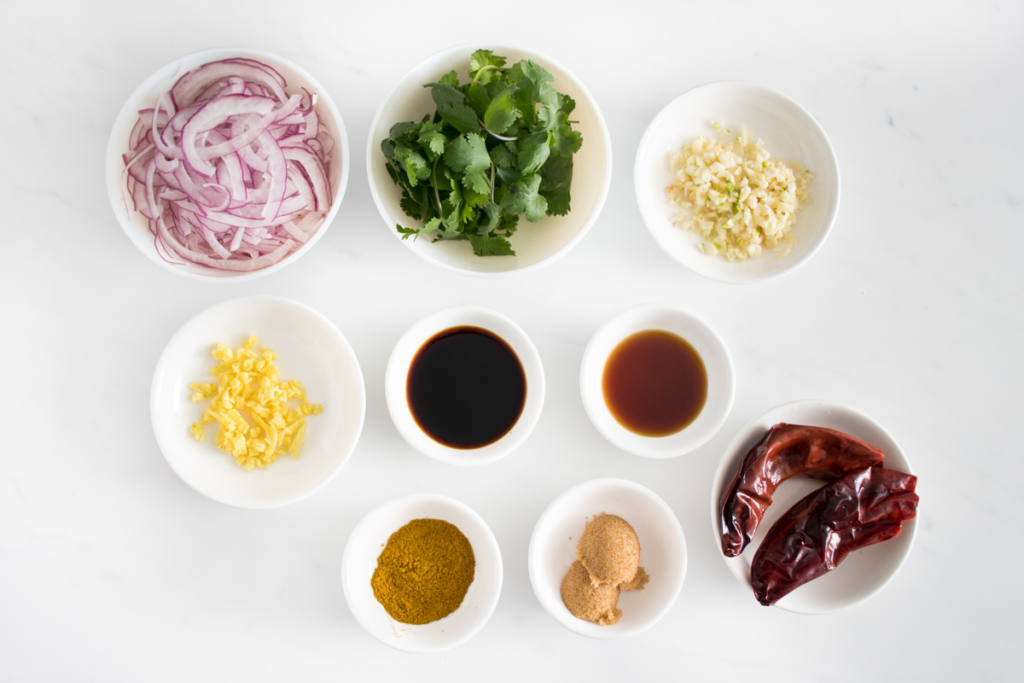 1) Soak chili peppers in hot water until soft, about 15-20 minutes, and drain.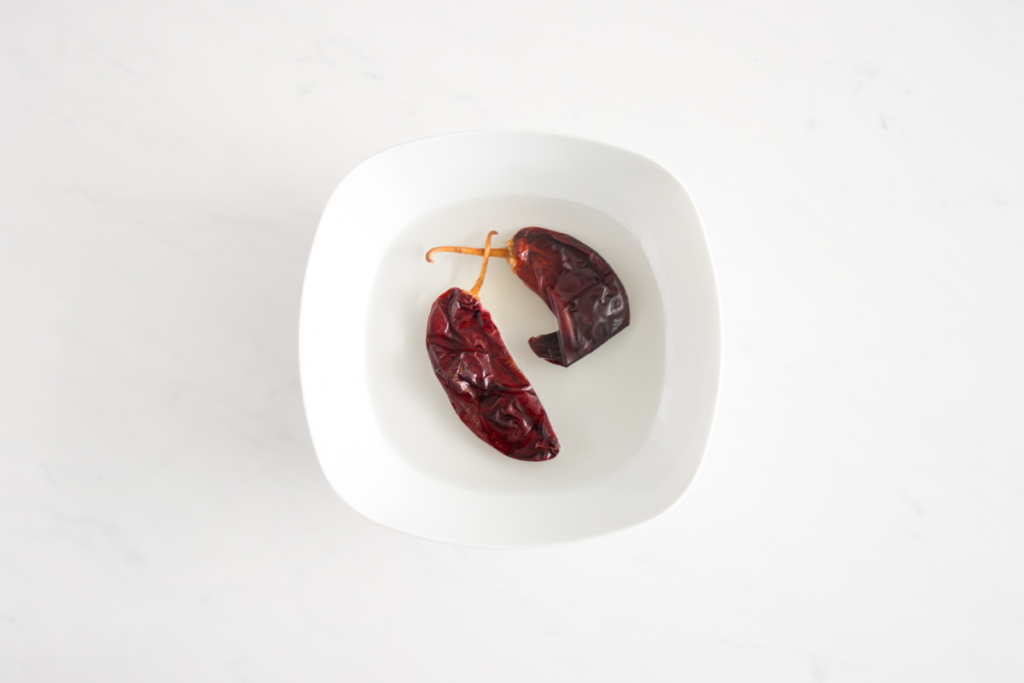 2) Cut red onion in half. Thinly slice half and set aside for garnish. Roughly chop remaining half and add to bowl of a food processor. Add chilies, garlic, ginger, soy sauce, brown sugar, fish sauce, curry powder, and ½ cup of the cilantro. Blend on high until smooth, about 30 seconds.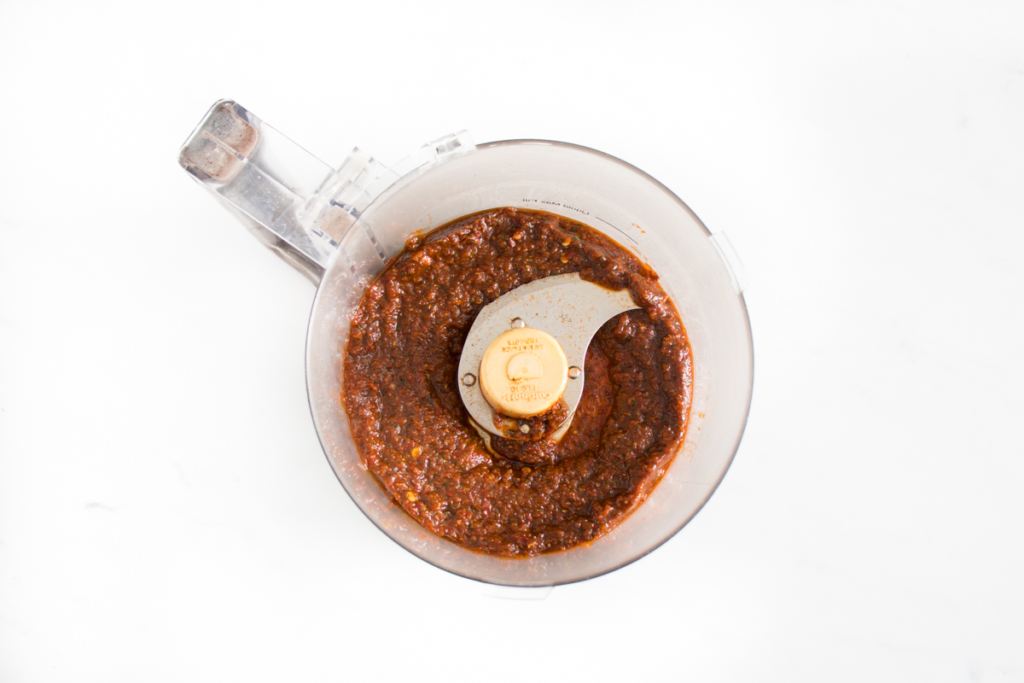 3) Divide curry paste, coconut milk, and broth between two Suvie pans, whisking to combine (to streamline this process you can mix everything in a large bowl and then divide the soup between the two Suvie pans).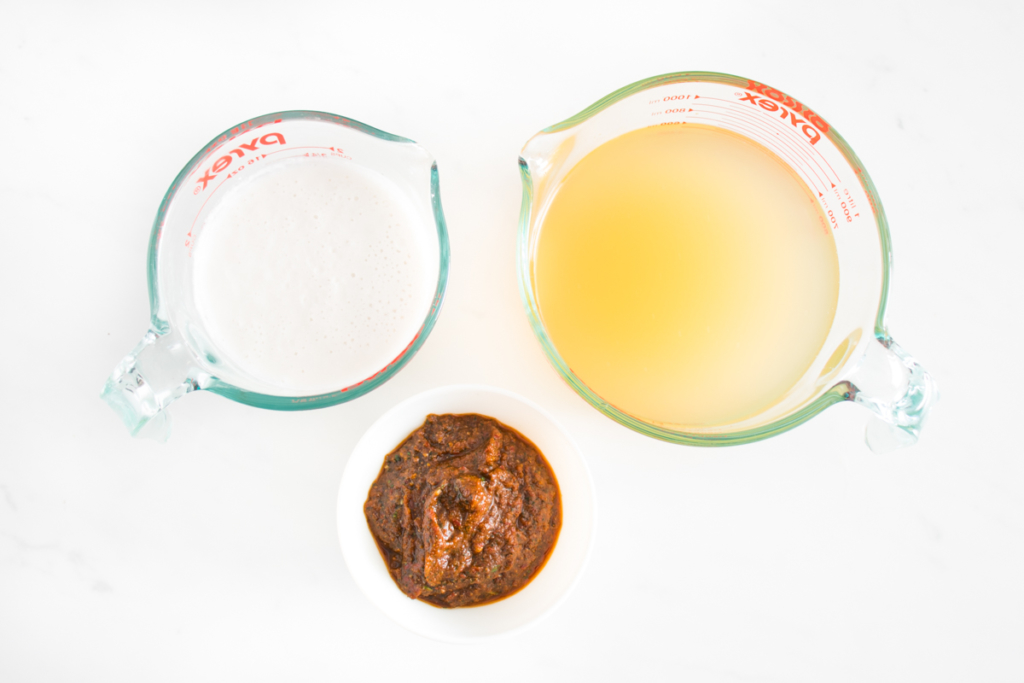 4) Divide chicken thighs between the two pans, submerging the chicken as much as possible in the soup mixture. Insert both pans into the top two zones of your Suvie.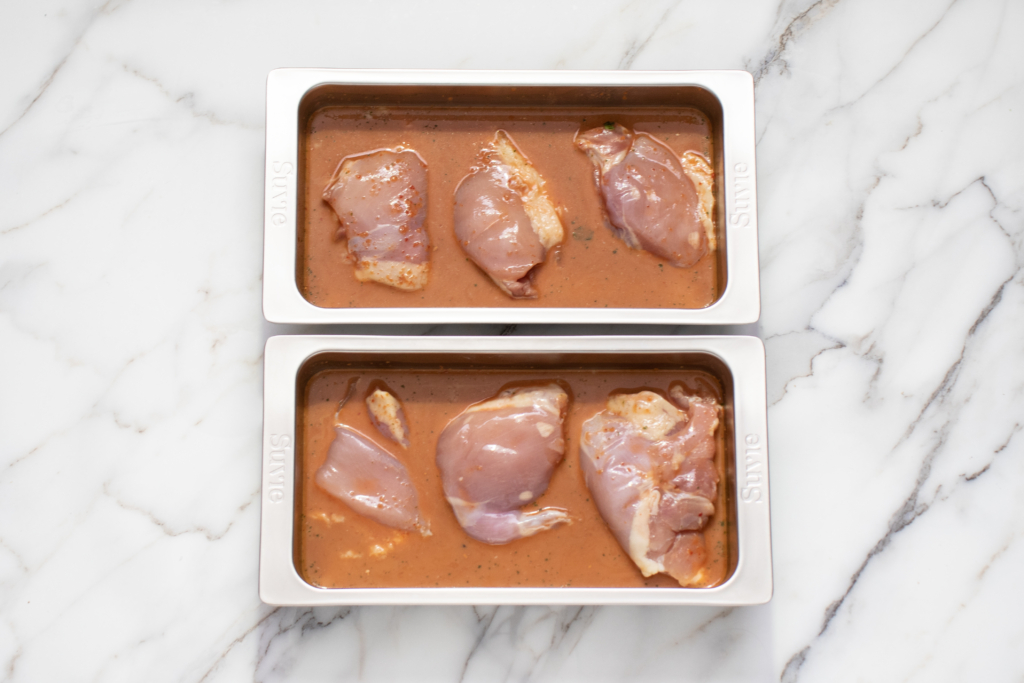 Suvie Cook Settings
Bottom Zone: Slow Cook on Low for 3 hours
Top Zone: Slow Cook on Low for 3 hours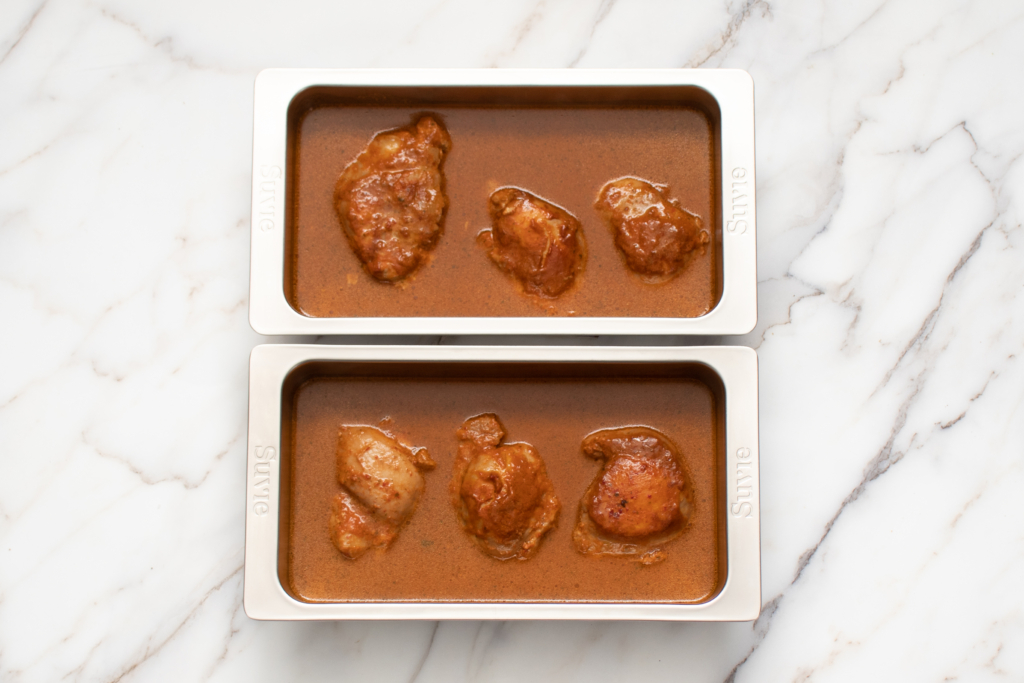 5) When there is approx. 40 minutes left with the slow cook, break the 6oz of noodles in half and place in the strainer insert. Place strainer insert into the pasta pot (green handles), and cover with the lid. Place the pasta pot on the hot plate, close the door, ensure drain tray is in place, and hit "cook".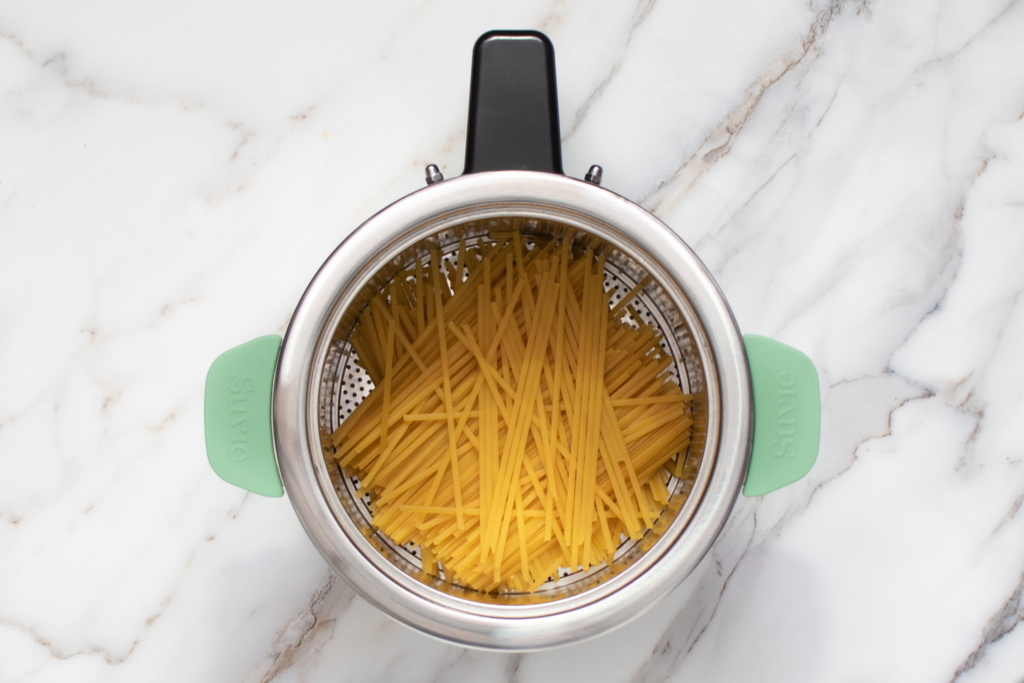 Suvie Starch Cooker Settings:
Pasta, 9 minutes
6) After the slow cook, remove the pans from your Suvie, and transfer chicken to a large bowl. Shred into bite-sized pieces.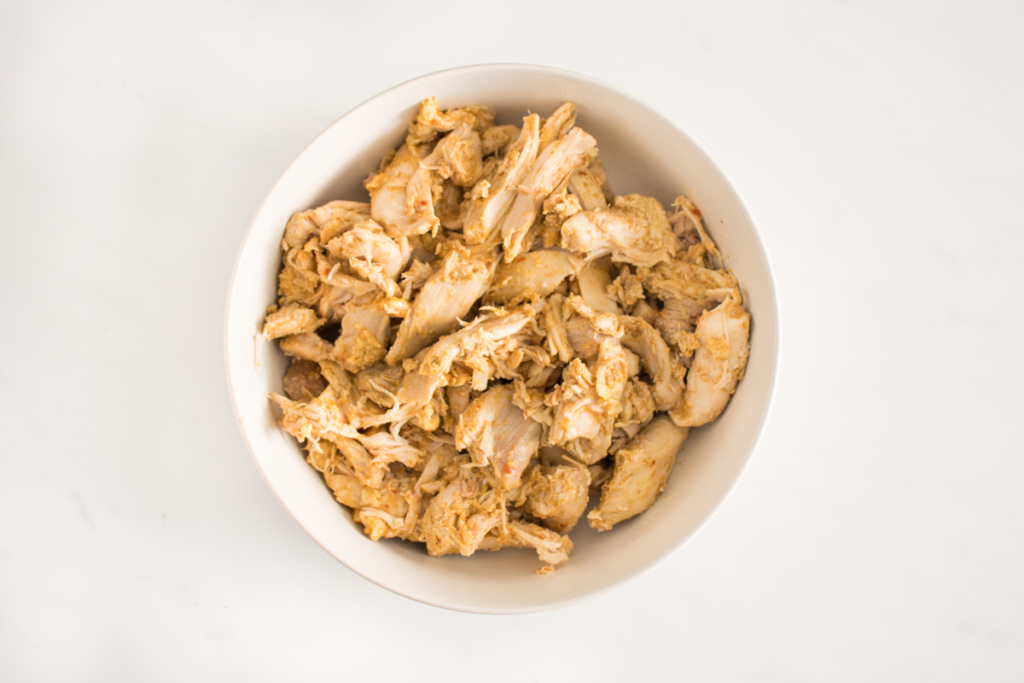 7) After the noodles have cooked, remove the strainer insert, and strain off any residual water. Rinse noodles with warm water and stir with a fork to break up any sticky noodle clusters.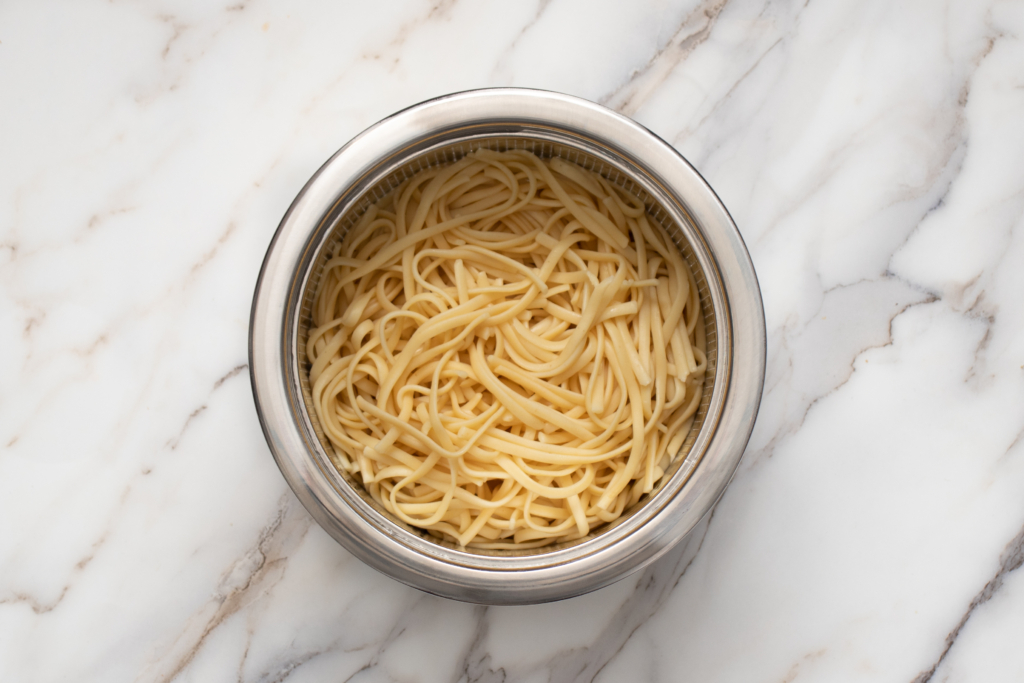 8) Divide chicken, noodles, and broth between bowls, seasoning to taste with salt. Garnish soup with reserved onion slices, cilantro, and lime wedges before serving.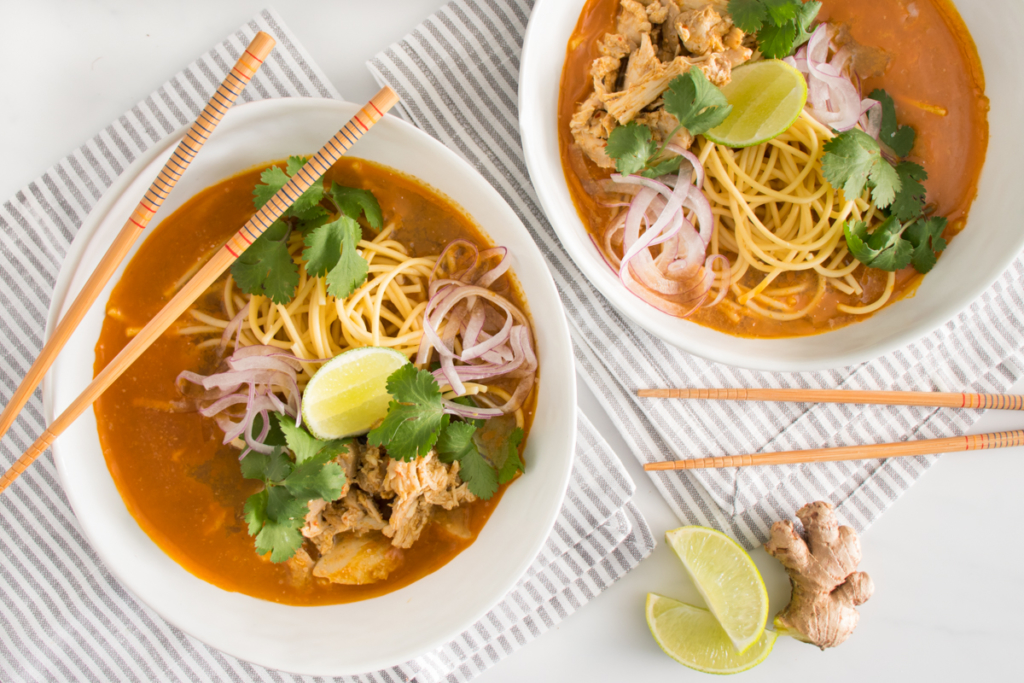 Nutrition
Nutritional Information per serving (4 servings per recipe): Calories 512, Total Fat 28g, Total Carbohydrates 36g, Total Sodium 1177mg, Total Protein 28g