Fluffy, light, and delicate, couscous is a versatile starch that can be used in a variety of ways across a multitude of cuisines. Whether mixed into tabbouleh or served under a flavorful vegetable stew, couscous is a great addition to any pantry.
History of Couscous
Couscous is a north African staple and it has been known to have been part of the cuisine there since at least the 11th century. Specifically, it is the Berbers of Algeria who developed couscous. Today couscous is enjoyed all over the world,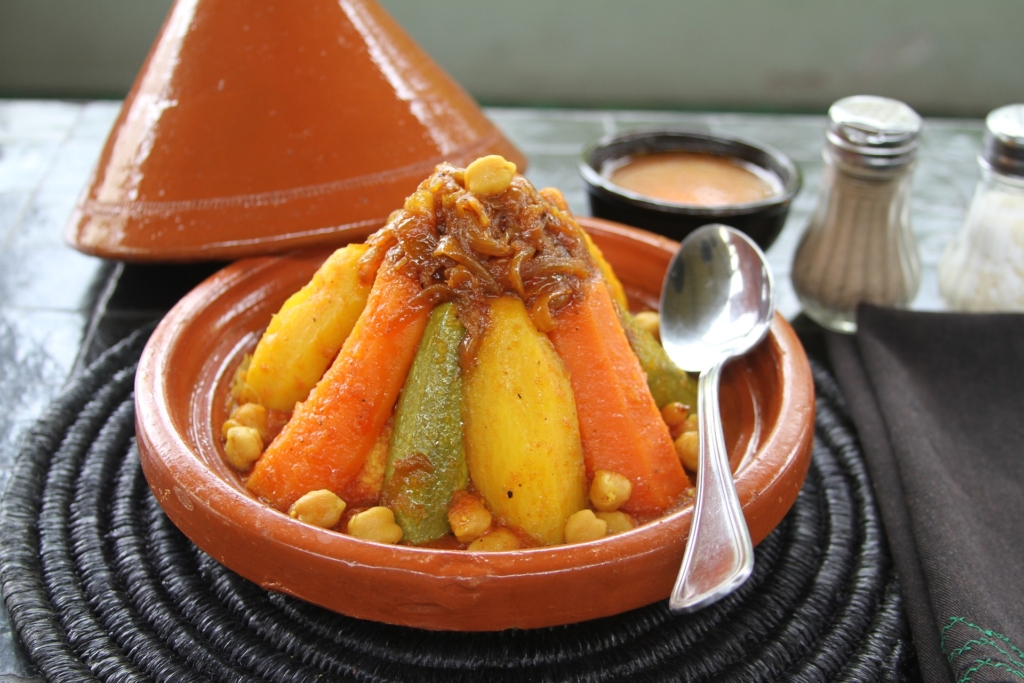 What is Couscous?
Couscous is essentially pasta, as it is a mixture of durum wheat and water that has been rolled together into tiny balls. The look of couscous gives it a grain-like appearance, however, it is not a whole grain. Because couscous contains wheat it is not suitable for those with gluten intolerances.
Cooking with Couscous
Couscous can be found in cuisines all over the world, especially throughout the Middleeast, Medditeranean, and Africa, where it is leveraged into both sweet and savory dishes. We love couscous when paired with vegetables, like in our Slow Cooked Zucchini recipe, which features a juicy caprese salad bursting tomatoes and creamy mozzarella balls.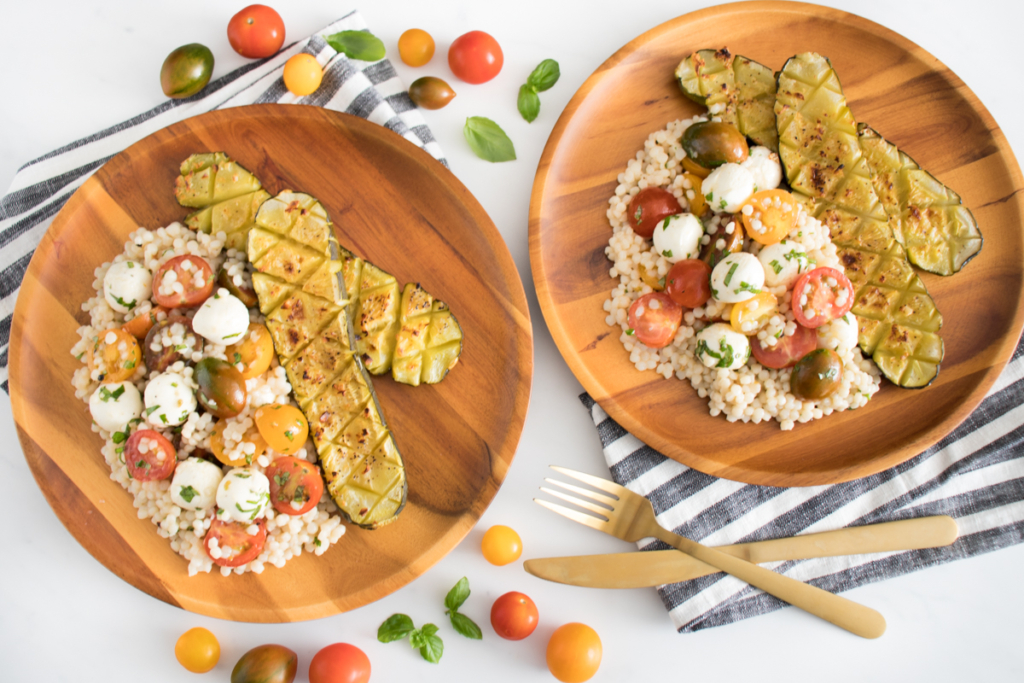 Looking for something a little more spicy? Try our recipe for stewy Chicken Tagine served over fluffy couscous. Another recipe we love that features larger, Israeli couscous is Green Onion and Cream Cheese Salmon Filets. 
Couscous is easy to make, as its diminutive size means it cooks quickly. Typically, the best way to make couscous is to combine 1 part couscous to 1 ½ parts boiling water and let sit, covered until softened, about 10 minutes. Then, fluff the couscous with a fork and season to taste with salt and pepper.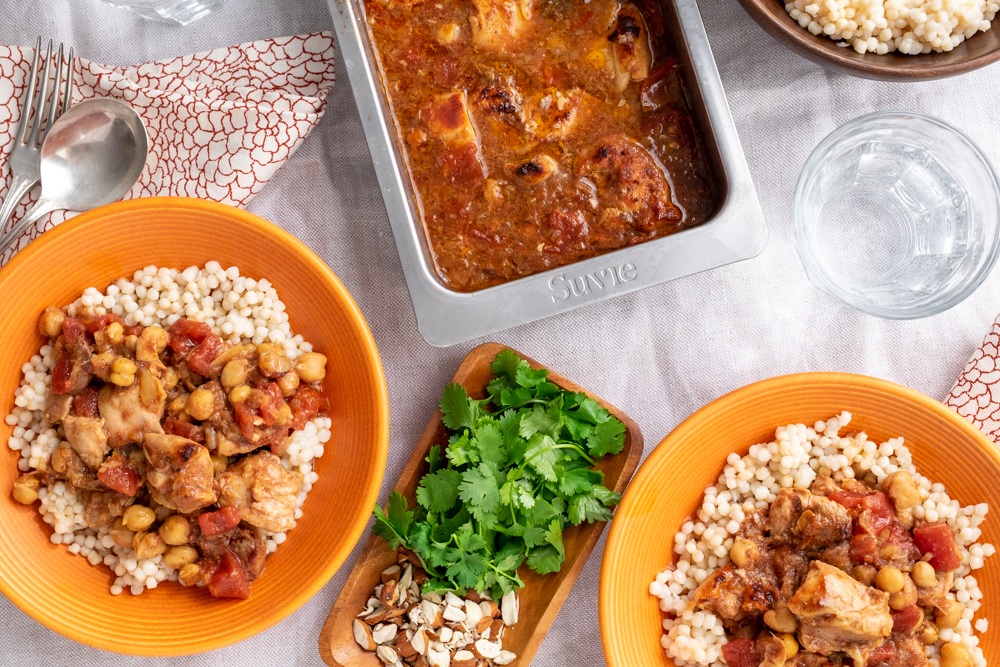 Shopping for Couscous
When shopping for couscous there are three main types: Moroccan, which is the smallest and cooks the fastest, Israeli, which is larger and cooks in about 10 minutes, and finally, Lebanese, which is the largest of the three, and as a result, takes the longest to cook. You can find most varieties in your local grocery store. Store couscous as you would any other type of pasta, in a cool dry place. 
Feature Image: Flickr user wuestenigel ( CC BY 2.0 )