This dish is crispy and crunchy in texture with both hot and cold elements for a well-rounded entree salad. We sous vide the eggs in the Suvie until just set, but still runny. We combine the soft, warm eggs with crispy bacon and thinly sliced fennel in a tangy Dijon dressing. Serve with slices of crusty bread for a filling dinner any day of the week.
Fennel Salad with Soft Eggs
Please always check your food to ensure your food has been cooked to safe serving temperatures. Please see our guide
here
for recommended FDA Time & Temperatures.
Servings: 2
Difficulty: 2 hours and 20 minutes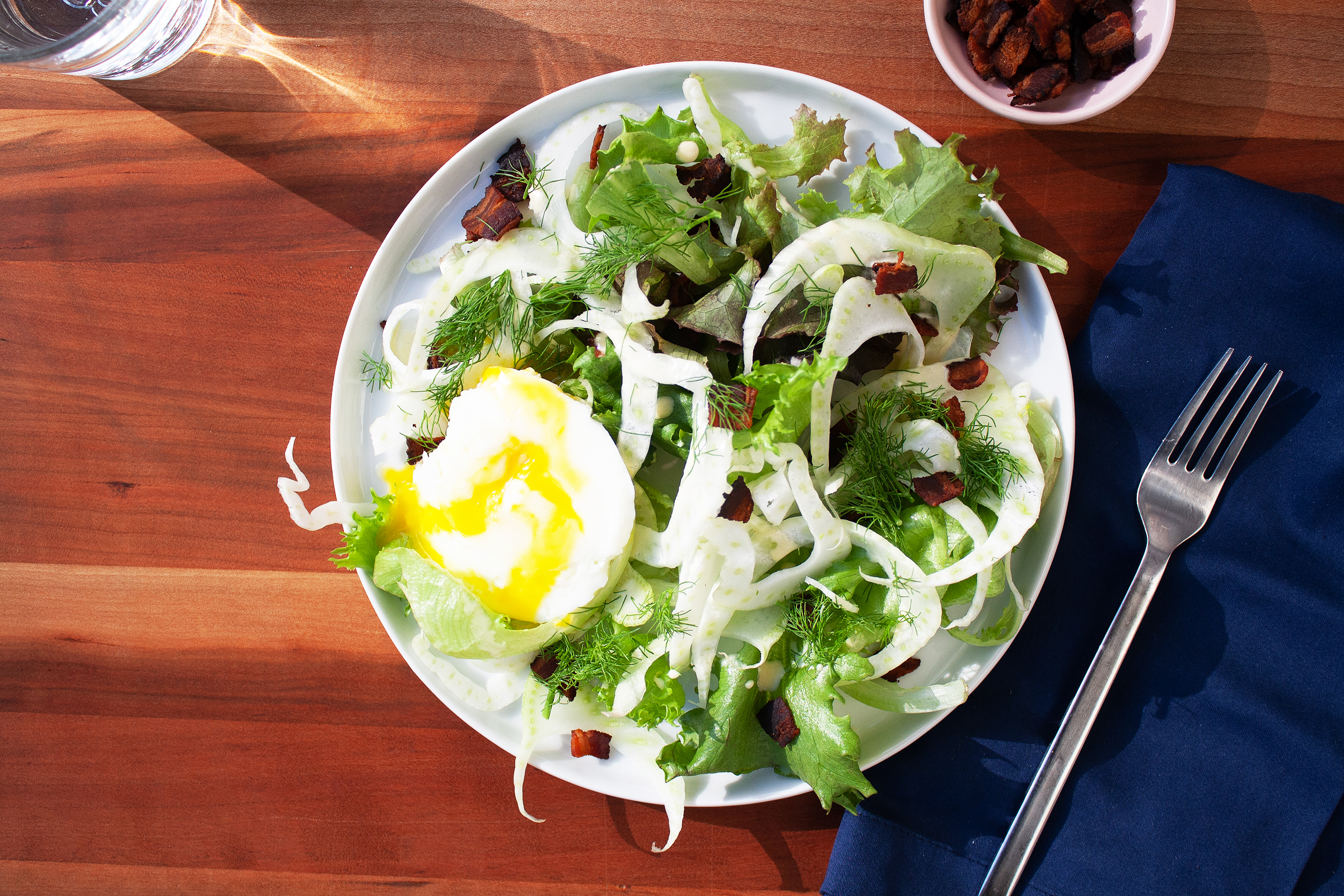 Ingredients
2 large eggs
4 strips bacon, roughly chopped
2 cups mixed greens
1 cup thinly sliced fennel, plus fronds
2 tbsp olive oil
1 tbsp fresh lemon juice
1 tsp mayonnaise
1 tsp Dijon mustard
2 slices hearty toasted bread, to serve
Directions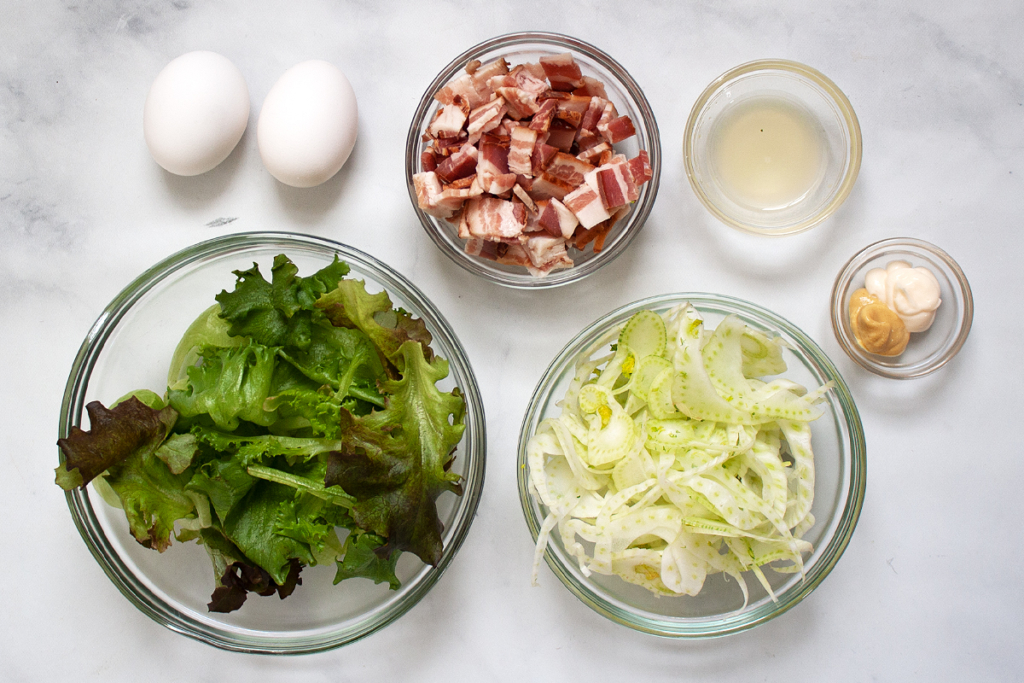 1) Place eggs in a Suvie pan, cover with water, and insert into the top zone of your Suvie. Input settings, and cook now or schedule.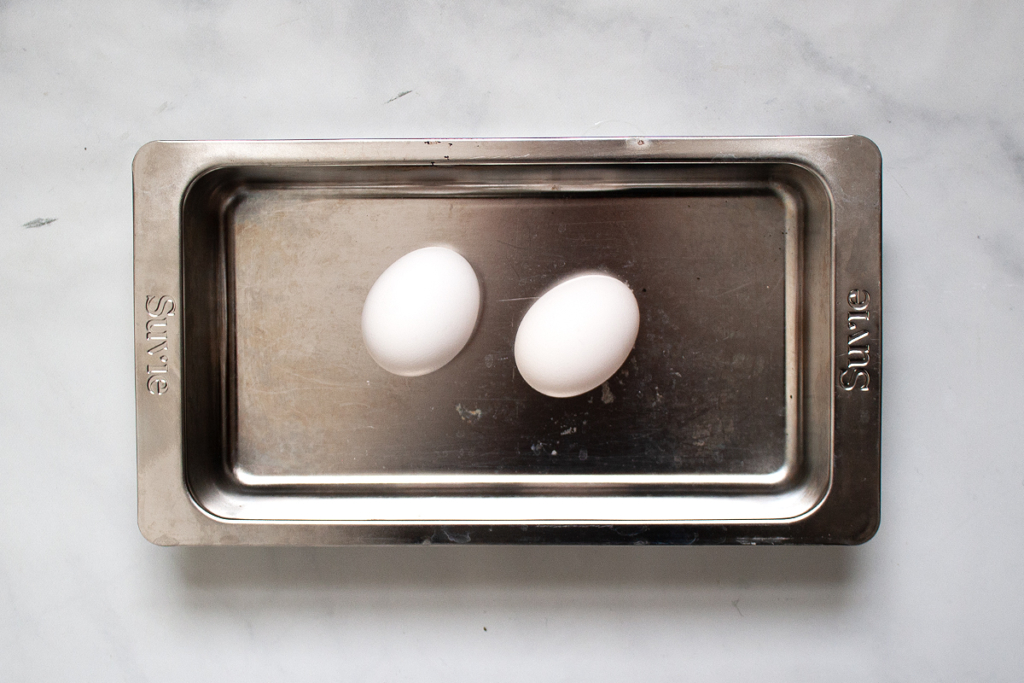 Suvie Cook Settings
Bottom Zone: Sous Vide at 155°F for 45 minutes
Top Zone: Sous Vide at 155°F for 45 minutes
2) While the eggs cook, combine olive oil, lemon juice, mayonnaise, mustard, ¼ tsp kosher salt, and ¼ tsp ground black pepper in a tight-fitting jar. Shake ingredients together to emulsify. Alternatively, whisk ingredients together in a large bowl.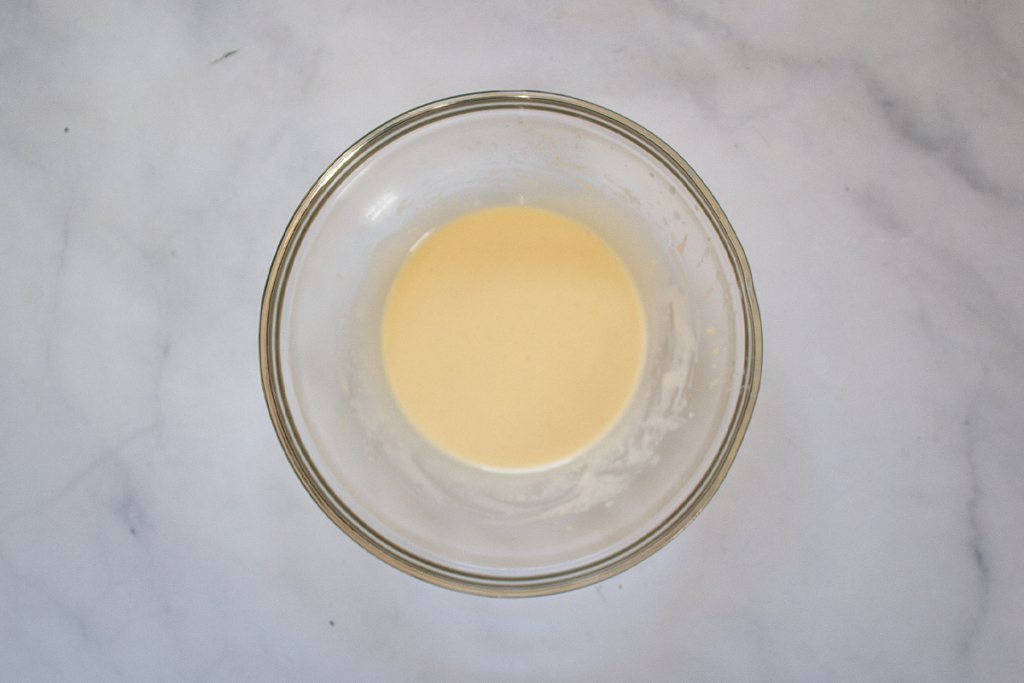 3) After the cook, immediately remove eggs and transfer to a bowl of ice water. Let sit 5 minutes.
4) Transfer bacon to a clean, dry Suvie pan. Insert pan into the top of your Suvie and broil for 10 minutes or until bacon is rendered and crisp (this may take an additional 10 minutes of broiling to reach desired consistency). Alternatively, heat bacon in a large skillet over medium heat. Cook for 6 minutes until rendered and crisp. Transfer to a paper-towel lined plate and set aside until ready to serve.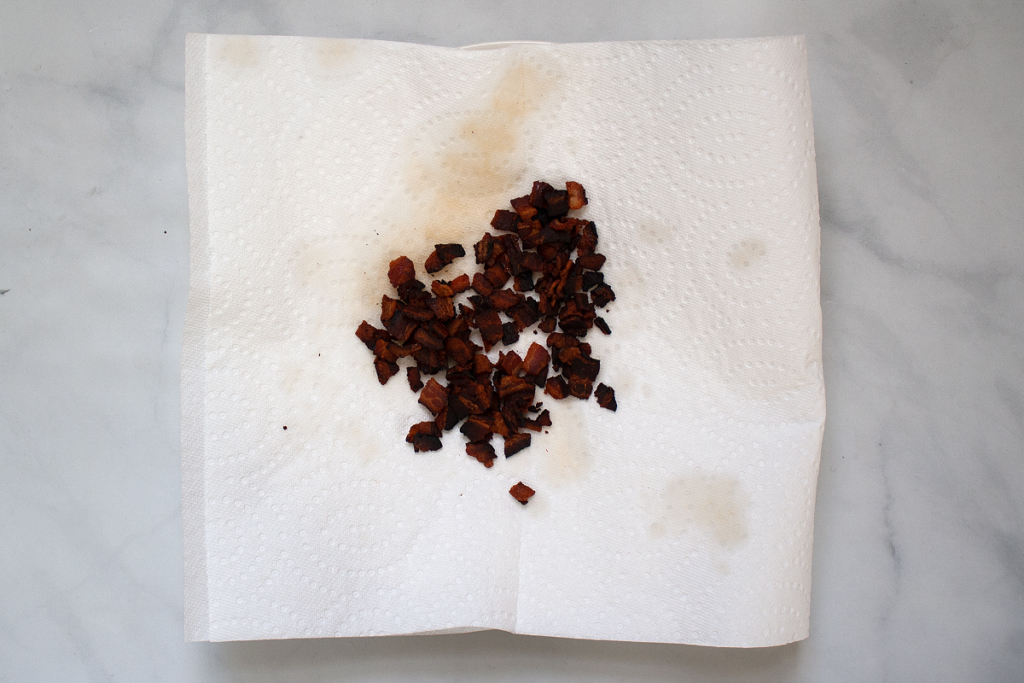 5) Divide fennel and mixed greens between plates and drizzle with dressing, turning to coat. Crack sous vide eggs into 2 small bowls. Lift eggs out with a slotted spoon, allowing excess egg white to drip back into the bowl, and place 1 egg on each plate. Season each egg with salt and pepper to taste. Sprinkle each salad with bacon and serve with toasted bread.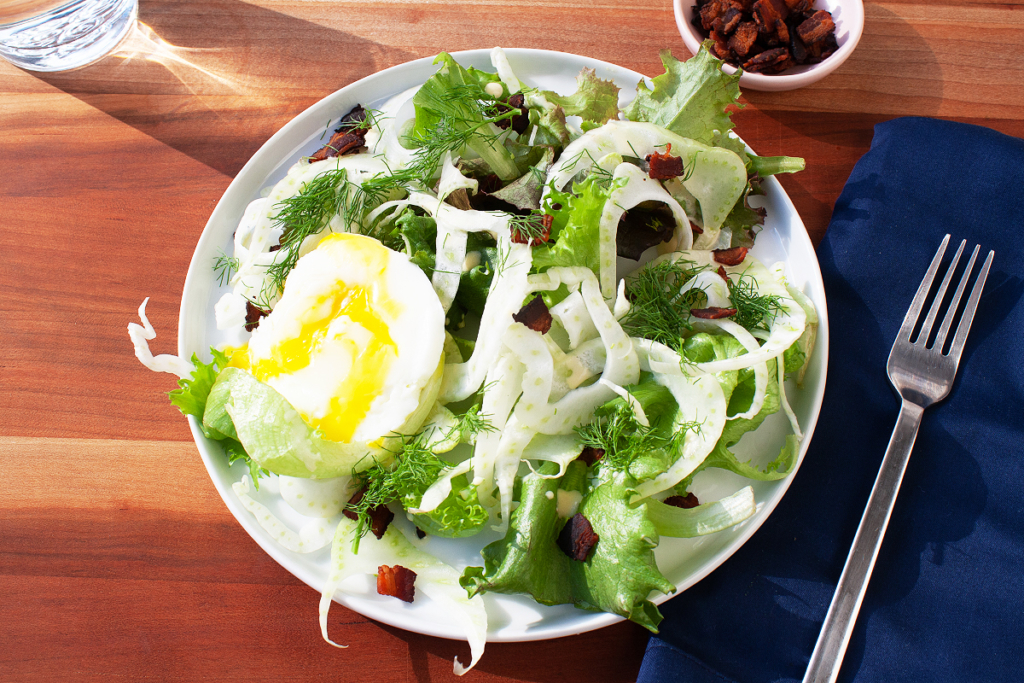 Nutrition