This dish is much more than just your everyday average salad. Halloumi is a magical cheese. A staple throughout the Mediterranean, halloumi can be grilled, fried, baked, or broiled. In this recipe, we broil the halloumi with a little olive oil, creating a fabulously golden crust. Fattoush is a famous Lebanese salad made using toasted bread pieces, similar to an Italian panzanella. This section of the Mediterranean is known for their flatbreads, so instead of the crusty bread used in making a panzanella, fattoush uses pita.
Halloumi and Fattoush Salad
Please always check your food to ensure your food has been cooked to safe serving temperatures. Please see our guide
here
for recommended FDA Time & Temperatures.
Servings: 4
Difficulty: 20 minutes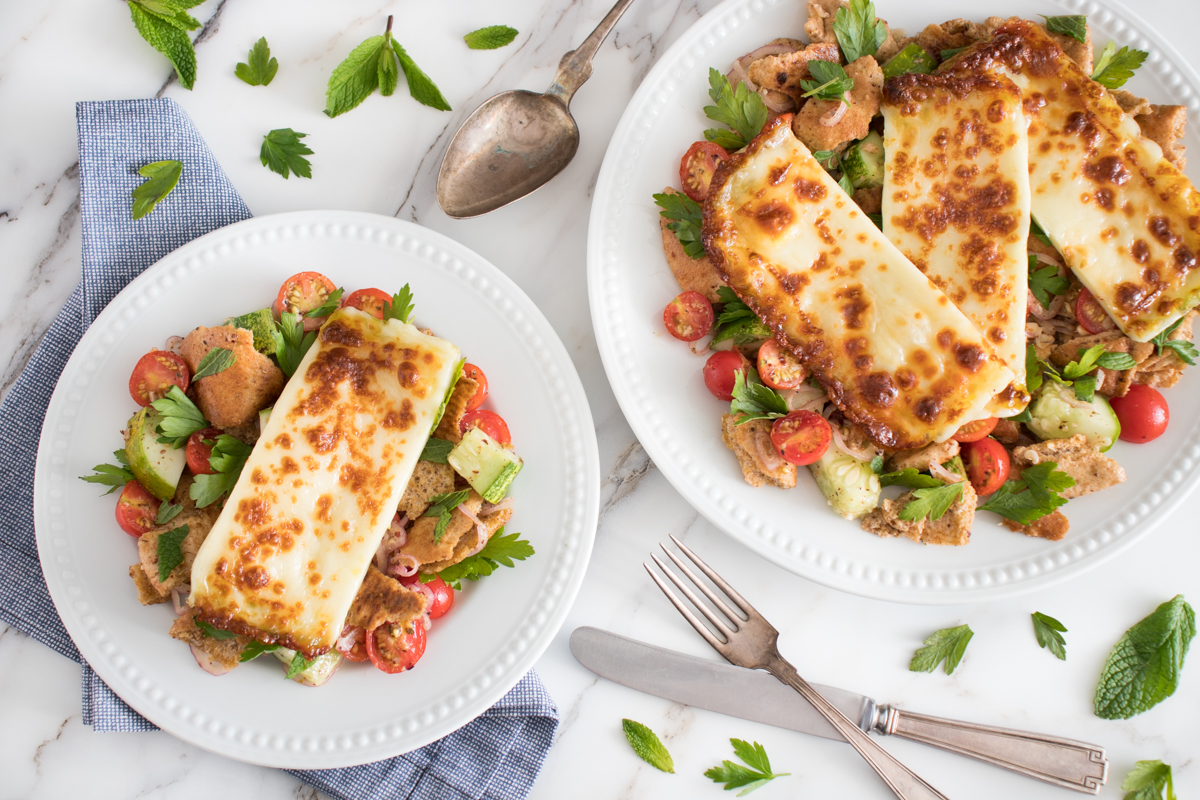 Ingredients
½ cup olive oil
8 oz halloumi cheese, quartered
2 pitas
2 tbsp lemon juice
2 garlic cloves, peeled and minced
½ tsp dried oregano
½ tsp sumac
½ tsp cumin
1 pinch granulated sugar
1 cup halved cherry tomatoes
1 cup diced cucumber
1 shallot, peeled and thinly sliced
¼ cup fresh parsley leaves
4-5 tbsp fresh mint leaves
Directions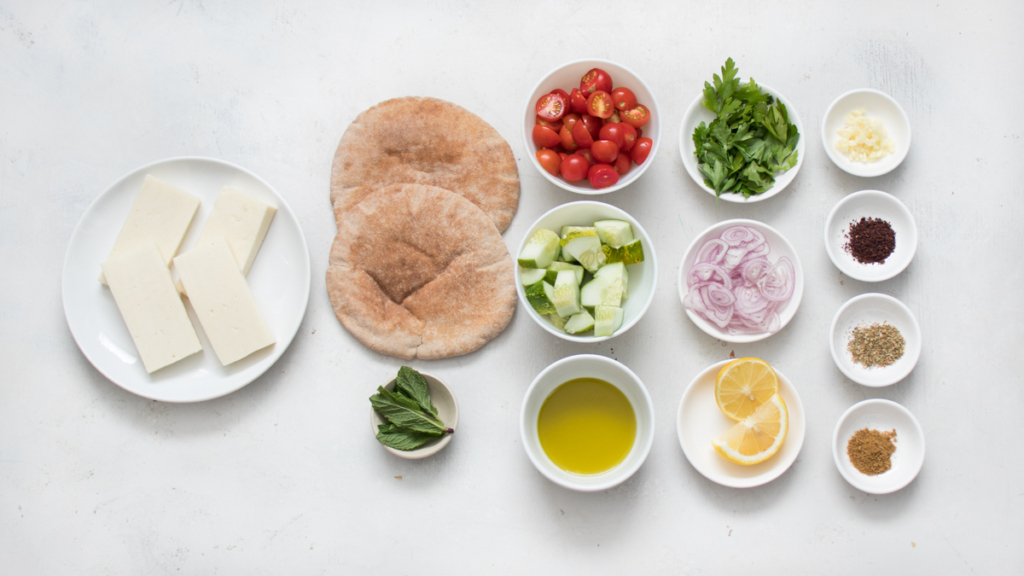 1) Drizzle 2 tbsp of olive oil in the bottom of a Suvie pan. Place the pan in the bottom zone of your Suvie and broil for 5 minutes.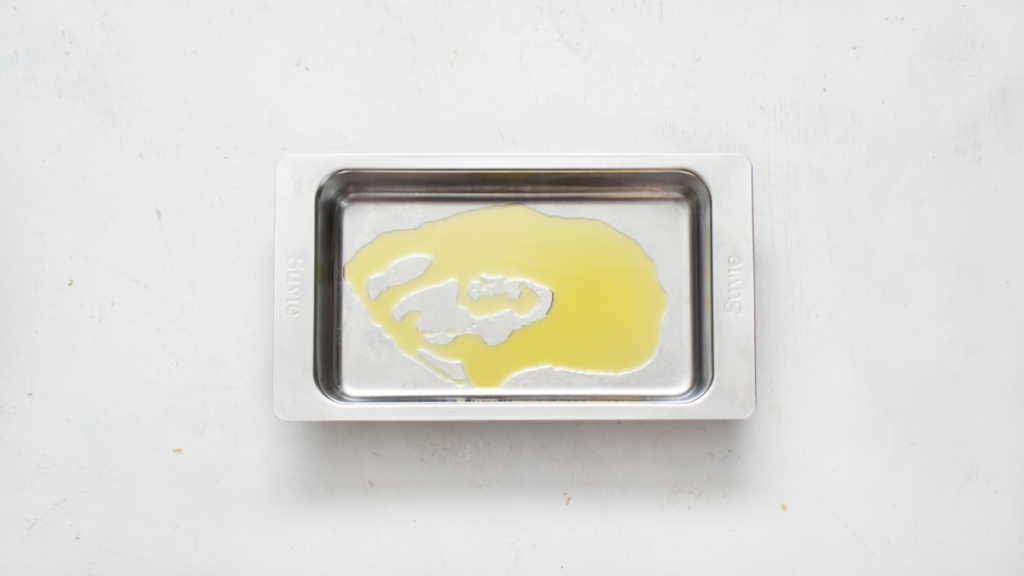 2) Carefully remove the pan from your Suvie and add the quartered halloumi. Return the pan to the bottom zone of your Suvie. Input settings, and cook now or schedule.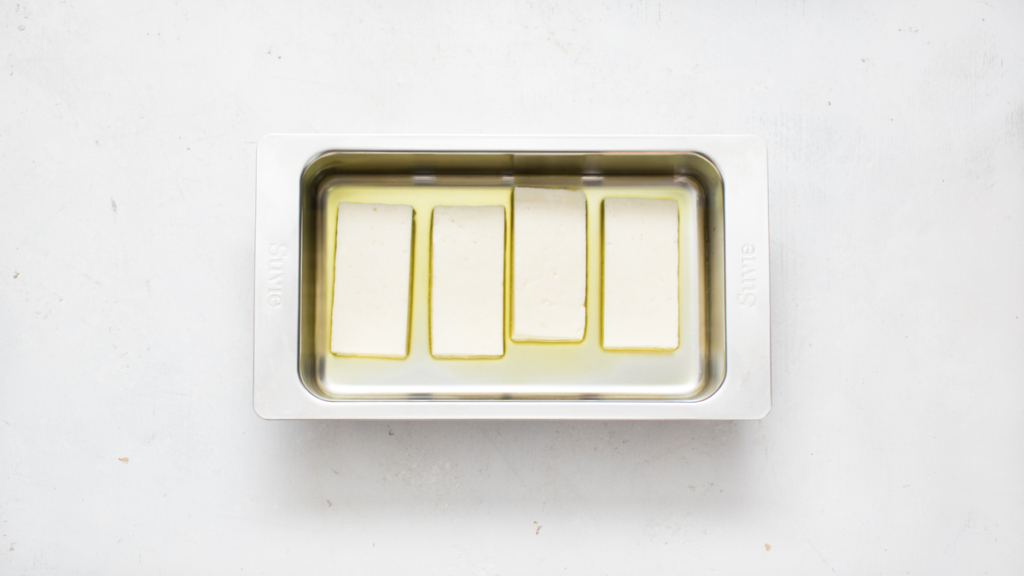 Suvie Cook Settings
Bottom Zone: Broil for 8 minutes
Top Zone: None
3) After the cook, remove the pan from your Suvie and set aside to allow the halloumi to cool slightly.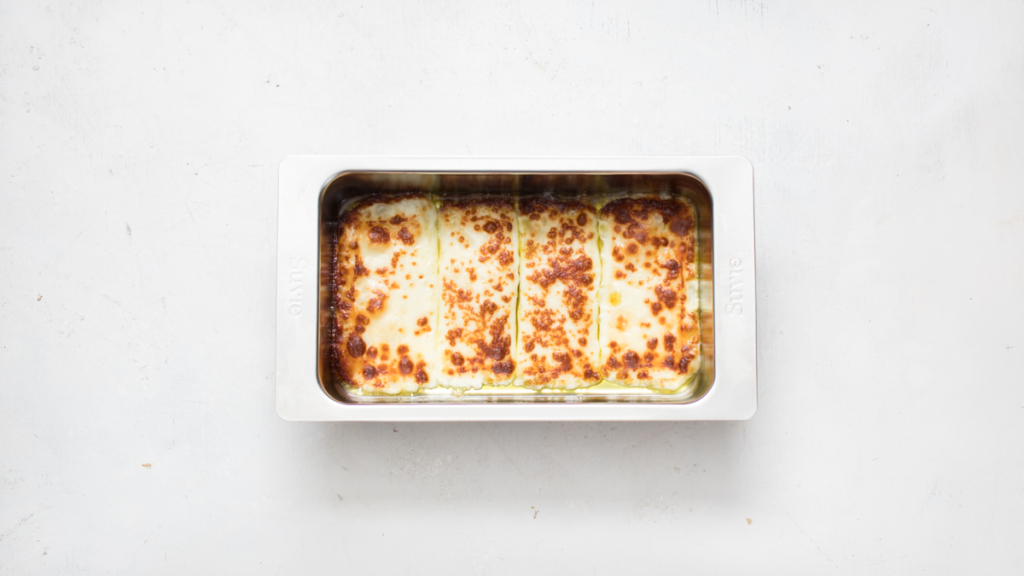 4) Chop or tear the pita into bite-sized pieces and place in another Suvie pan. Drizzle the pita pieces with 2 tbsp of olive oil. Place the pan in the bottom zone of your Suvie and bake at 400°F for 5-10 minutes or until toasted.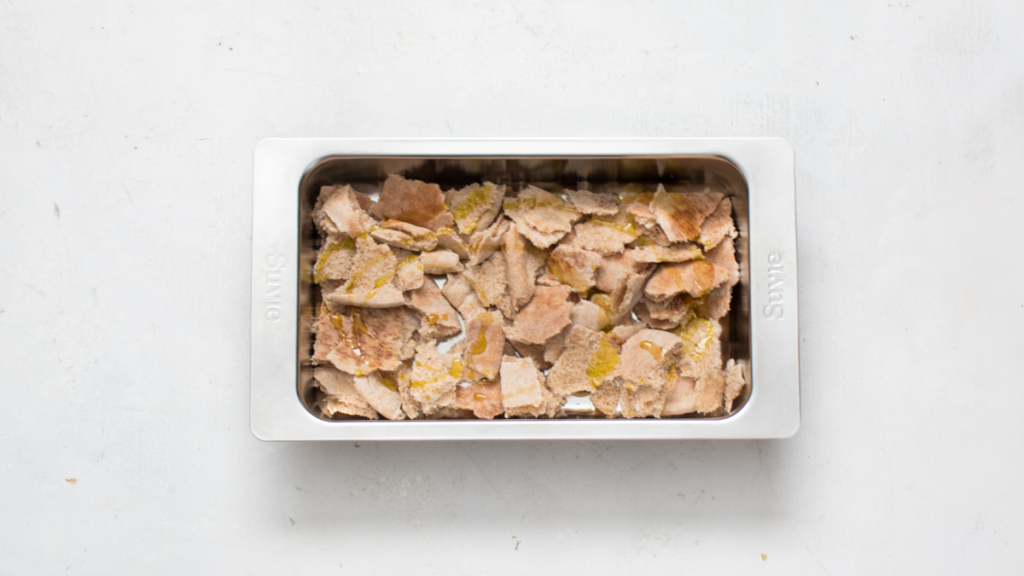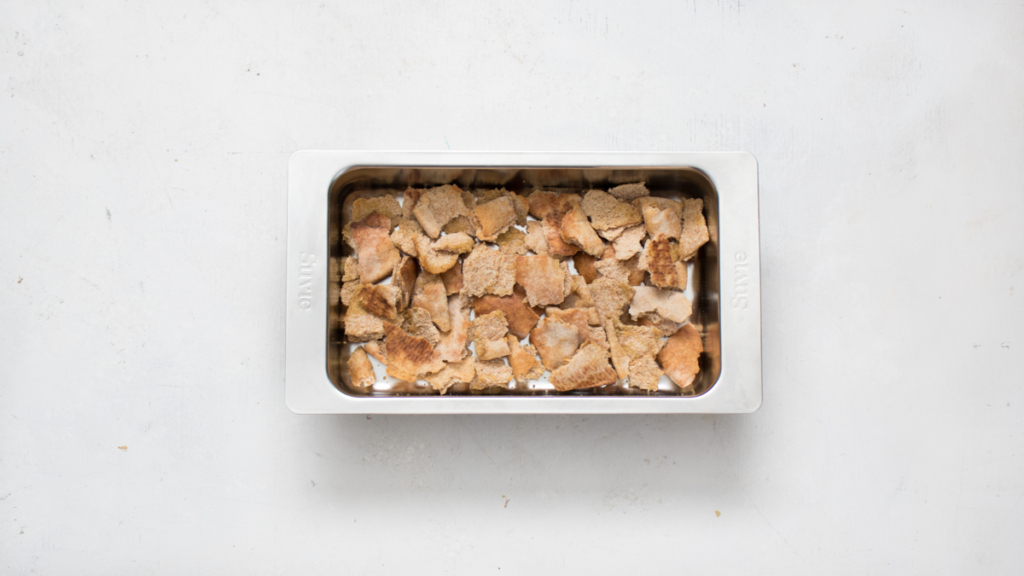 5) Place 4 tbsp of olive oil, 2 tbsp lemon juice, 2 minced garlic cloves, ½ tsp oregano, ½ tsp sumac, ½ tsp cumin, and a pinch of granulated sugar in a large bowl, whisk to combine the dressing.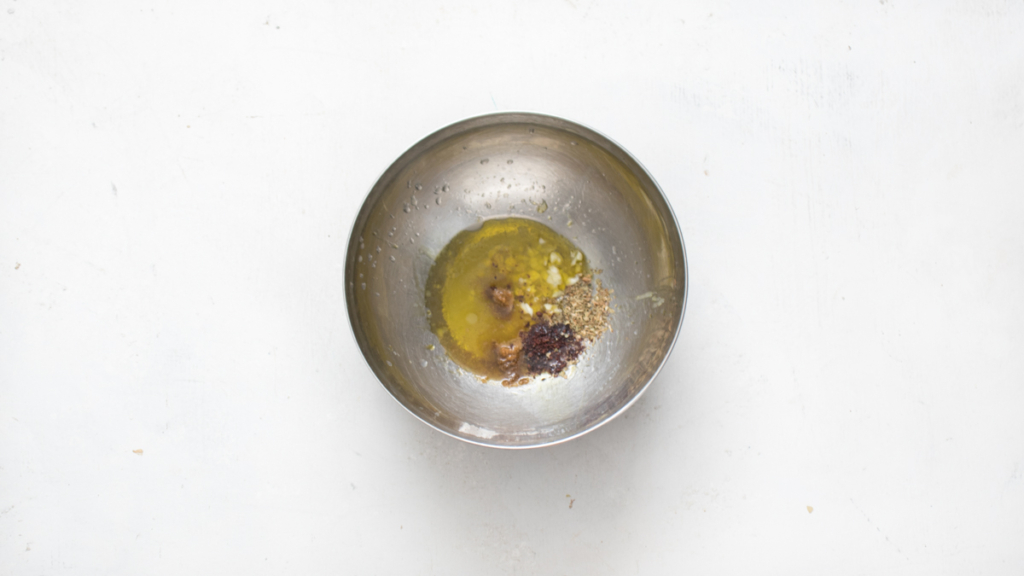 6) Place 1 cup halved tomatoes, 1 cup diced cucumber, 1 sliced shallot, and ¼ cup parsley leaves in the bowl with the dressing. Chop or tear 4-5 mint leaves and add to the bowl. Once the pita pieces are toasted, add to the bowl, and toss to combine the fattoush salad. Season to taste with salt and pepper.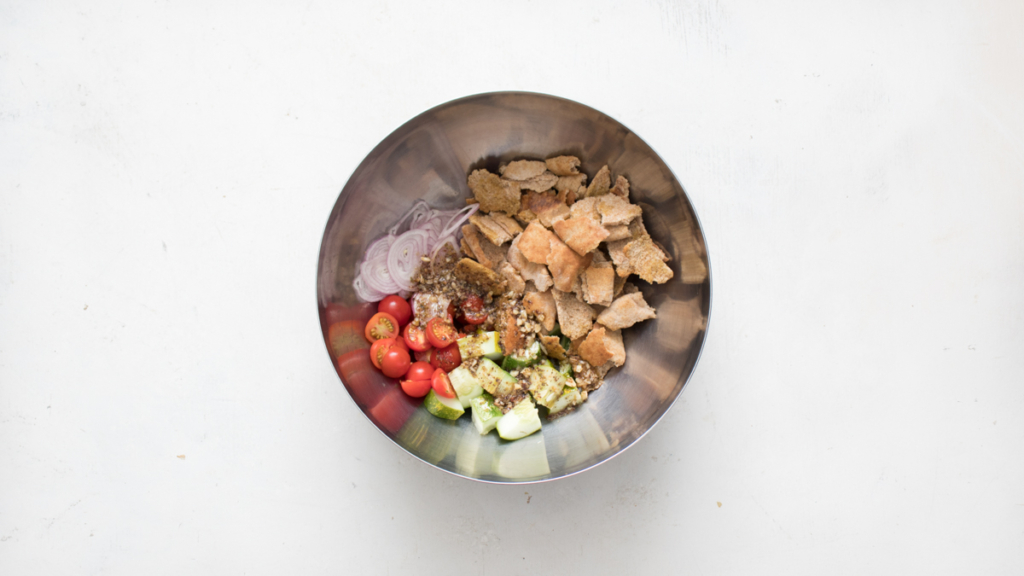 7) Divide fattoush and halloumi between 4 plates and serve.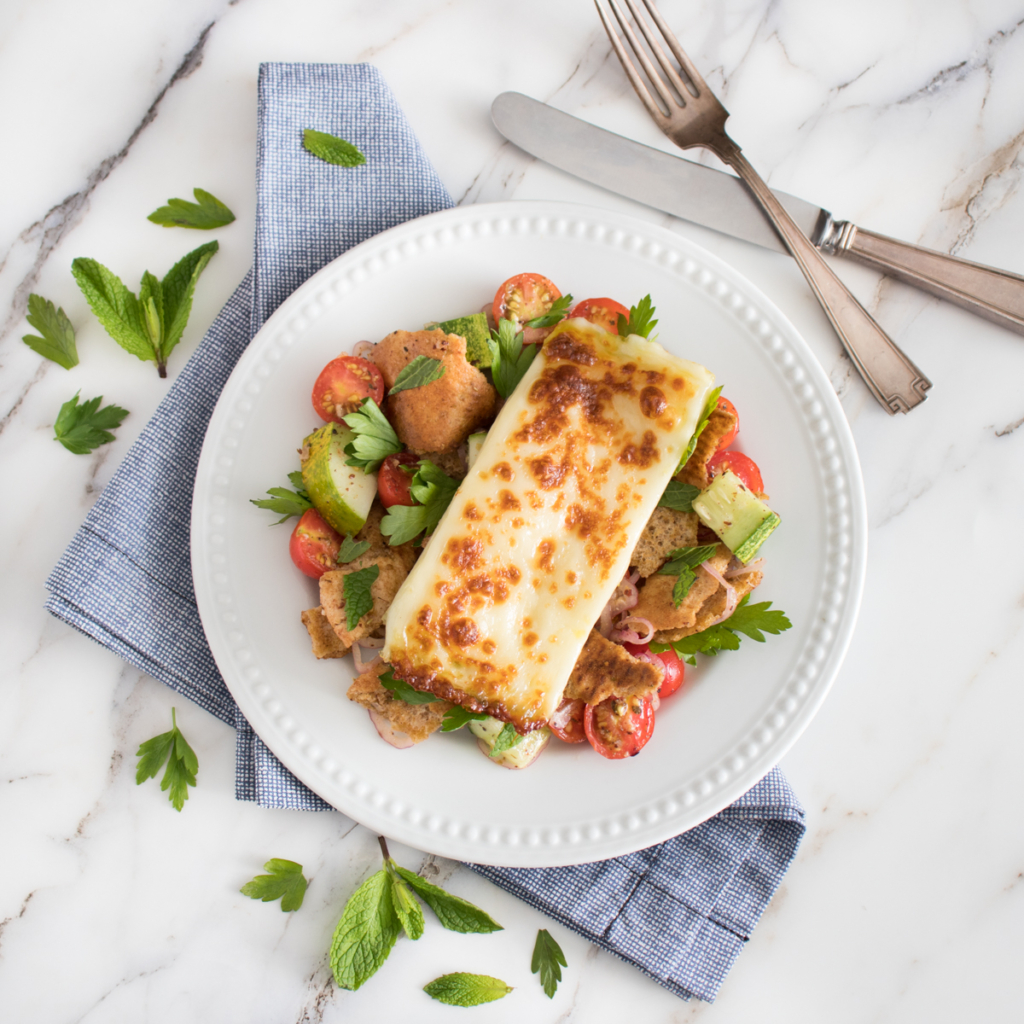 Nutrition
Nutritional Information per serving (4 servings per recipe): Calories 530, Total Fat 43g, Total Carbohydrates 35g, Total Sodium 461mg, Total Protein 16g.