Quiche lorraine is one of those classic French dishes that makes one feel important and dignified. Like all dishes that stand the test of time at its core quiche is very simple. Cured pork is sauteed with onion and then layered into a flaky pastry shell along with whatever cheese is readily available. Then a custard of eggs and cream is poured in and the whole ensemble is baked to crispy browned perfection. Our recipe takes some of the fuss out of the classic interpretation, but still retains its core identity. Bacon, onions, egg and cheese just work together, plain and simple. You'll still get the rich custardy egg flecked with crispy bacon pieces and rich cheese there's just no need to worry about those pesky pie crusts.
Note: If you would like to schedule this meal but do not want to wait for the broiler to cool before refrigerating, sauté onion and bacon in a skillet for 5-7 minutes until the bacon is crisp and onions are translucent instead of broiling.
My Cook: Crustless Quiche Lorraine
Please always check your food to ensure your food has been cooked to safe serving temperatures. Please see our guide
here
for recommended FDA Time & Temperatures.
Servings: 4
Difficulty: 1 hour 50 minutes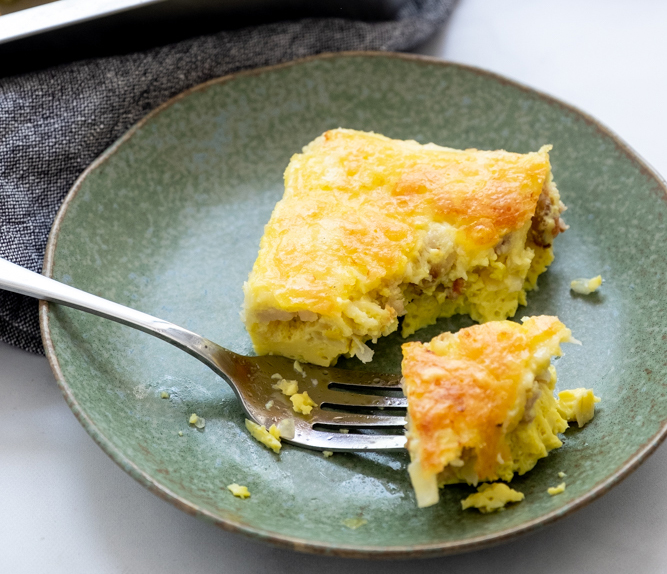 Ingredients
8 eggs
6 oz cheese (Gruyere, Swiss, cheddar)
4 strips of bacon
1 yellow onion
Directions
Peel and dice the yellow onion. Dice the bacon into small pieces and combine in a Suvie pan with the diced onion.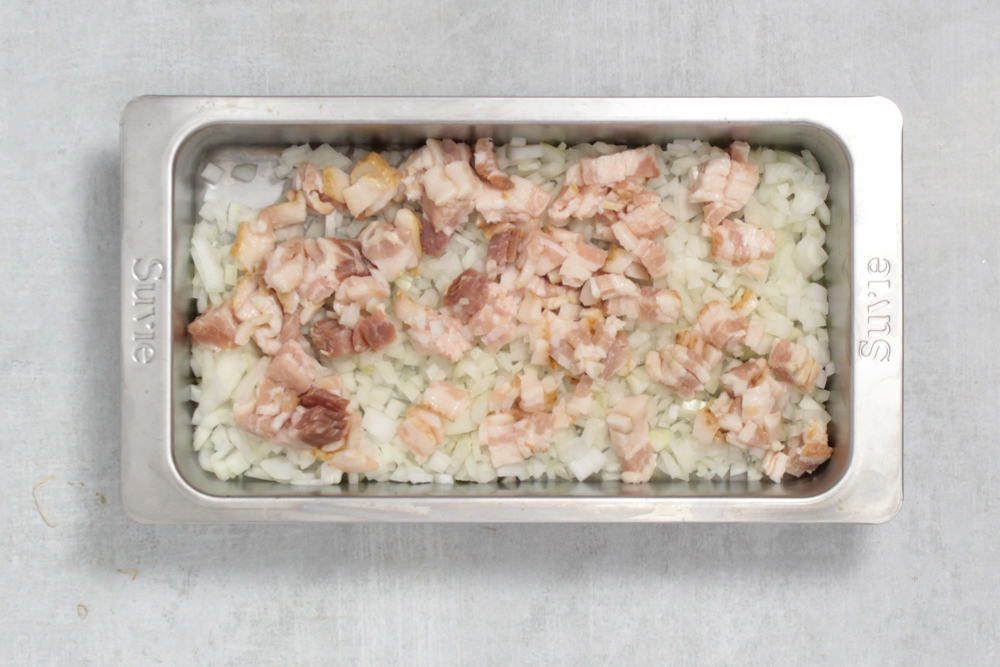 Broil for 10 minutes, stirring once until the onion is translucent and the bacon is crisp (if you have time another 7-10 minutes of broiling can really crisp up the bacon). Drain off as much liquid as you can (note: a lot of the liquid is fat so don't pour down your drain).
Let the bacon and onion cool while you prepare the remaining ingredients. Grate the cheese using the large holes of a box grater. You can use any cheese you have in your fridge but we prefer Gruyere or cheddar for their savory and melty qualities. Spread the grated cheese on top of the bacon and onion.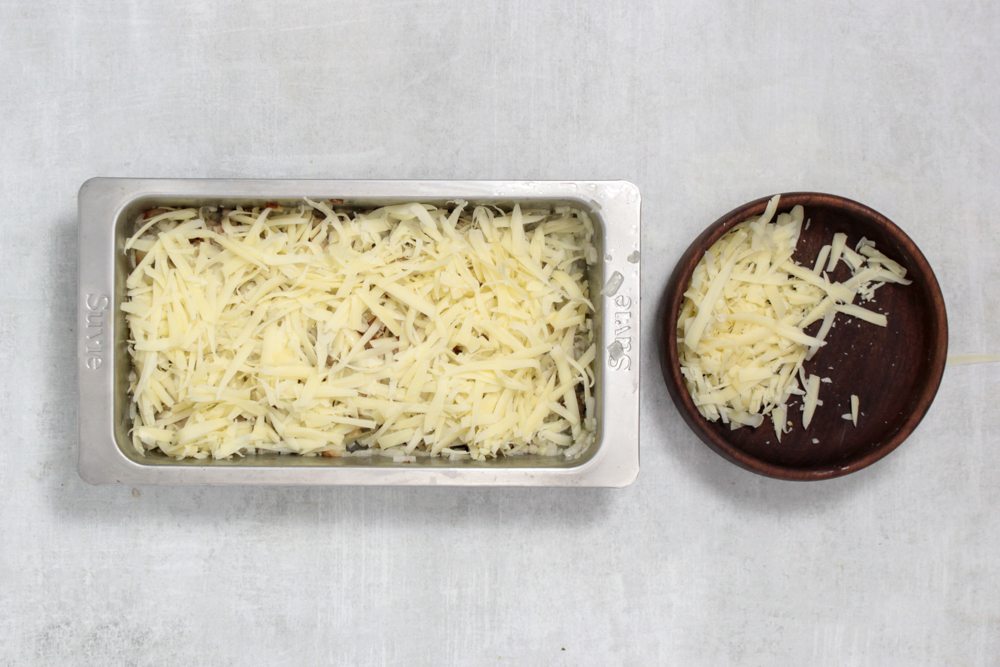 Whisk the eggs together in a bowl until smooth. Season to taste with salt and pepper. Pour over the cheese, bacon, and onion mixture.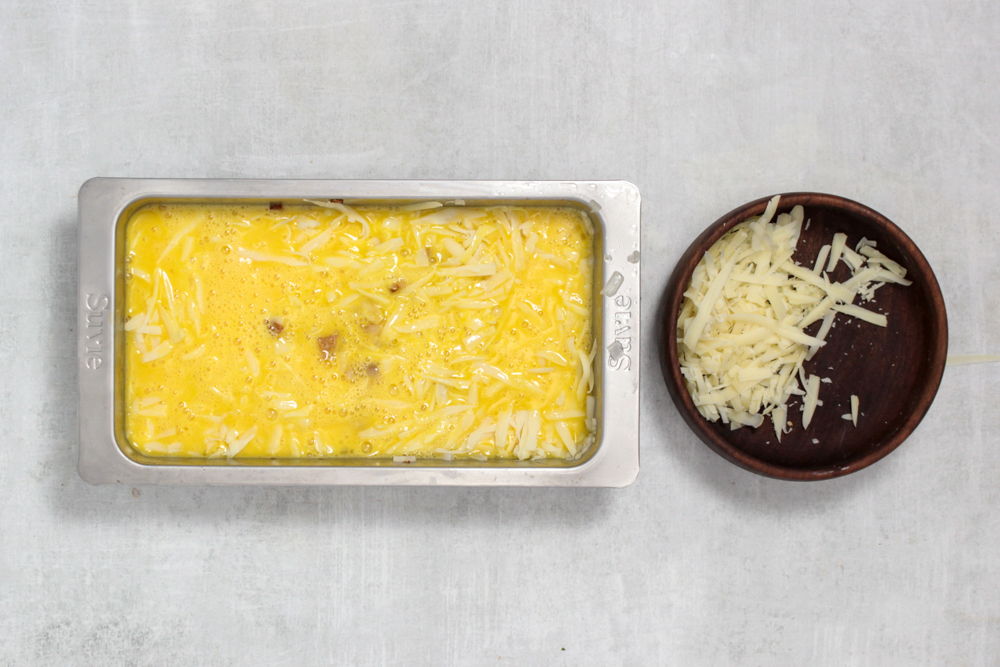 Fill your Suvie reservoir with water, enter the Slow Cook settings and set to cook or schedule.
Slow Cook
LOW, 1 hr
Starch: 0 minutes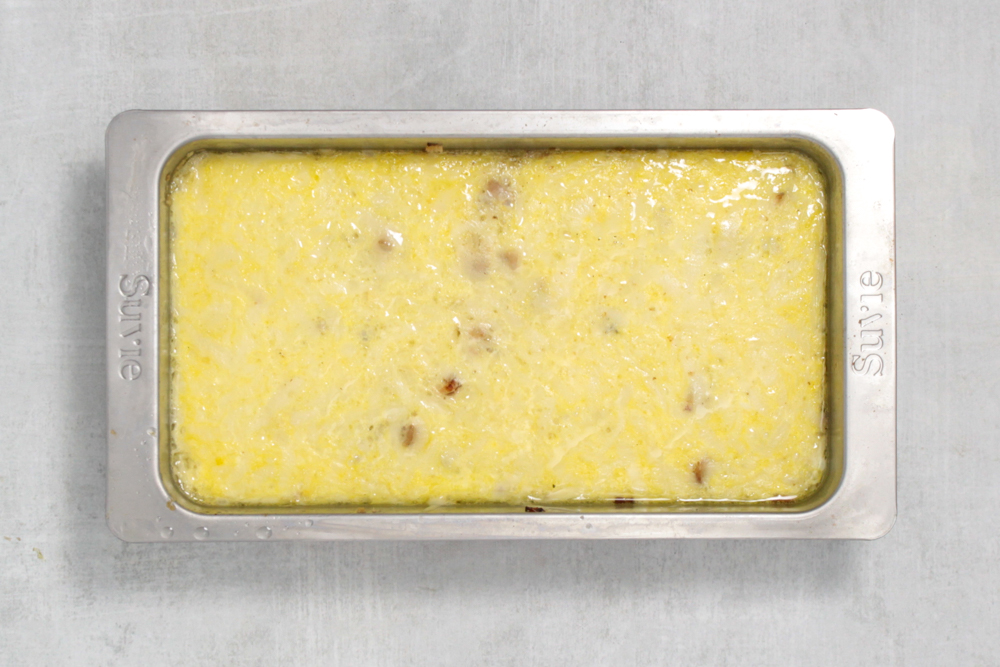 After the cook is finished broil the quiche for 7-10 minutes until lightly browned.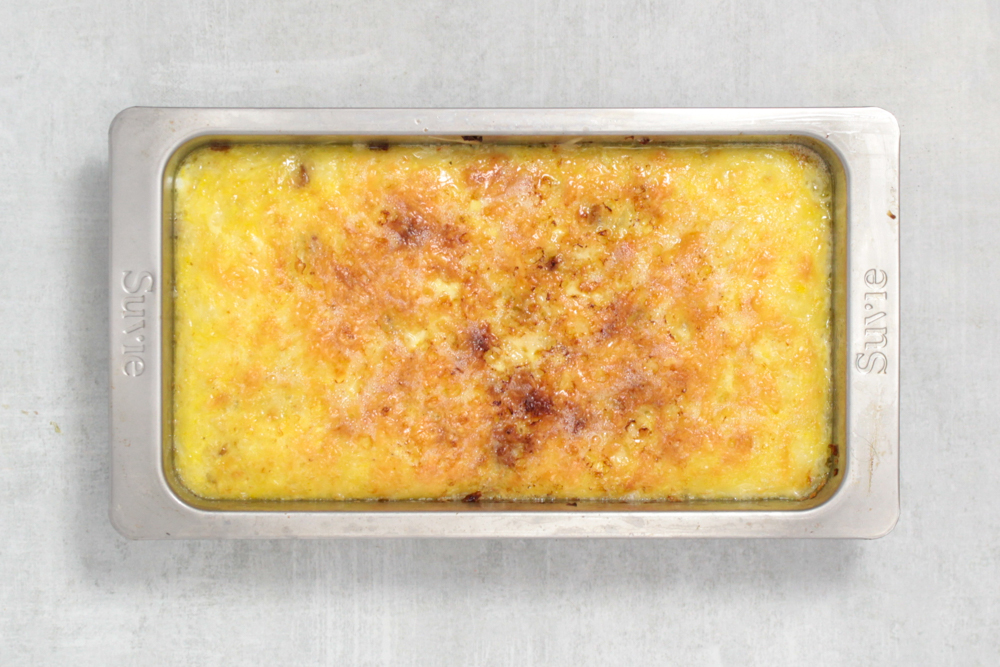 There might be some excess fat on the surface, feel free to blot this off with a paper towel. Cut the quiche into squares and serve.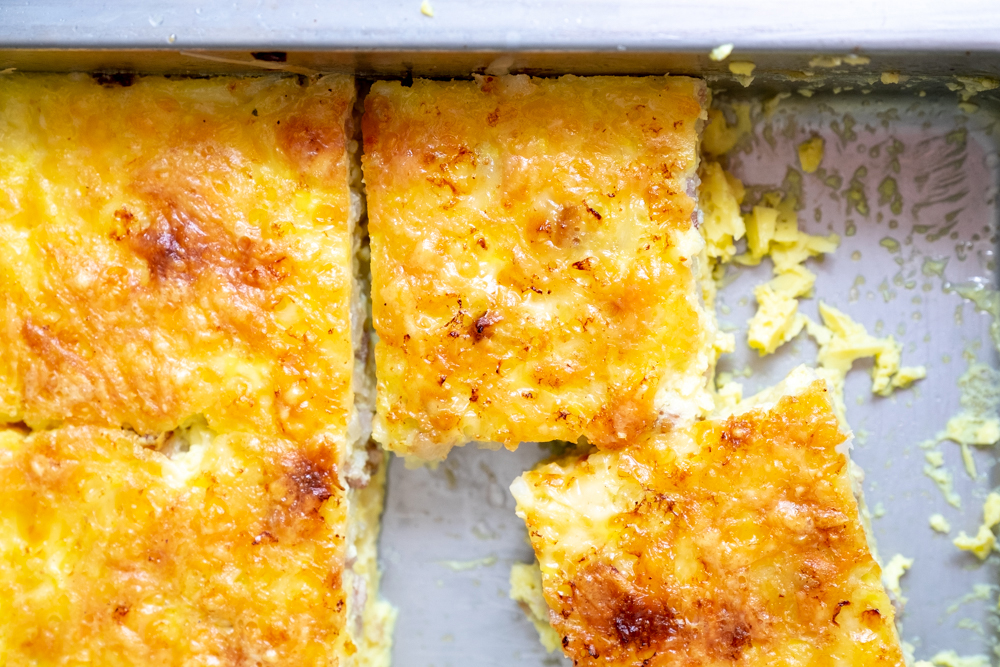 Wine Pairing
Considering that Quiche Lorraine originated in the Lorraine region of France, it seems appropriate to pair it with Riesling from the neighbouring Alsace region. The fruity notes of Riesling will pair well with the bacon and cheese.