This recipe comes to us from Kickstarter backer Shaneh Woods, who told us that this was her favorite slow cooker recipe, so we had to try our hand at adapting it for her Suvie! There are few ingredients, but combined they provide a punch of flavor. Here we use chuck roast, a classic cut for slow cooking, tangy and spicy pepperoncini peppers, butter, and a combination of dry ranch dressing and au jus gravy mix. The ranch and the au jus mix are time-saving shortcuts that bring maximum flavor with minimal work. We've paired the pot roast with a side of simple red potatoes, which soak up the juice from the pot roast. If you want a more cohesive sauce you can pour the juices from the pot roast into a skillet, bring to a boil, and then whisk in the dissolved cornstarch mixture. Cook, whisking constantly, until the sauce has thickened, about 3 to 5 minutes.
My Cook: Mississippi Pot Roast
Please always check your food to ensure your food has been cooked to safe serving temperatures. Please see our guide
here
for recommended FDA Time & Temperatures.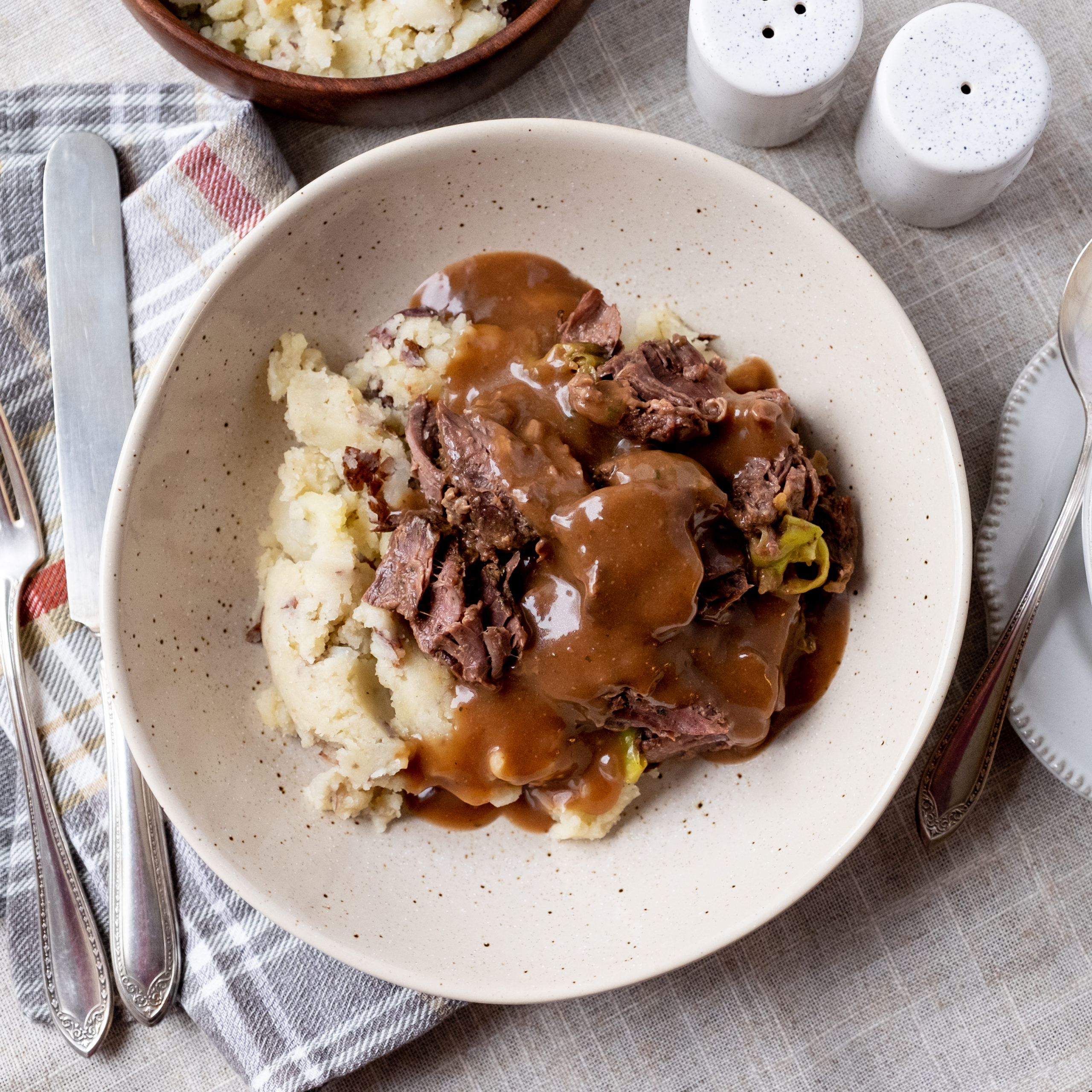 Ingredients
2 lbs chuck roast, cut into 2-inch cubes
2 tbsp au jus gravy mix
2 tbsp dry ranch dressing
4 tbsp unsalted butter, divided
¼ cup sliced peperoncini peppers
2 tbsp peperoncini liquid
12 oz small red potatoes
1 cup water
Salt
2 tbsp cornstarch (optional) dissolved in 2 tbsp water
Directions
Pat beef dry and transfer to a Suvie pan. Cut 2 tbsp of the unsalted butter into 4 cubes. Add the au jus gravy mix, dry ranch dressing, unsalted butter, pepperoncini peppers and liquid to the pan. Stir to combine. Cover tightly with aluminum foil.
Cut potatoes in half and transfer to another Suvie pan with 1 cup water and 1 tsp salt (if potatoes are especially large, cut into quarters).
Insert pans into your Suvie, input settings, and cook now or schedule. 
Suvie Cook Settings
Bottom Zone: Slow Cook Low for 8 hours
Once the beef has finished cooking remove both pans from your Suvie.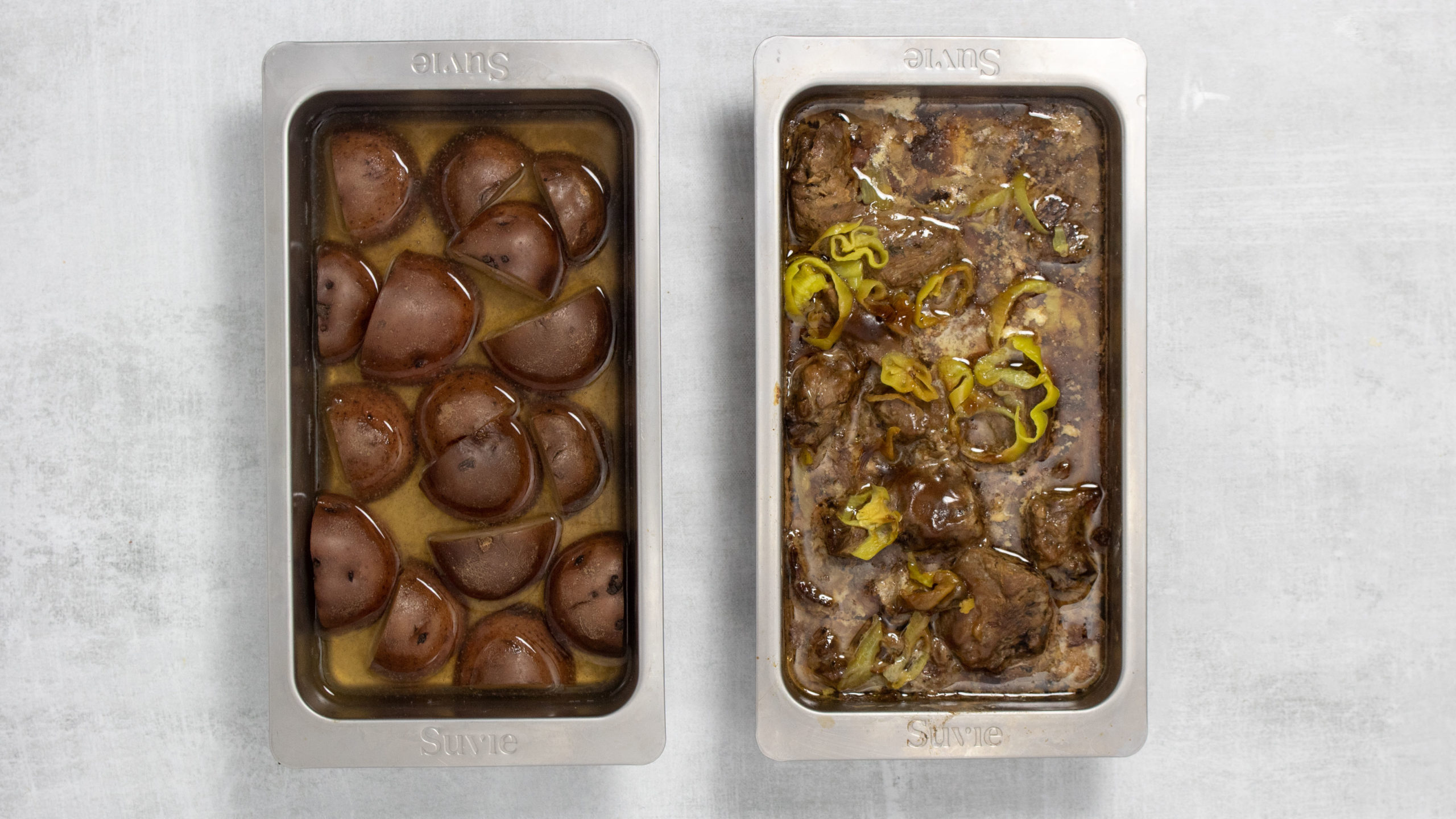 Season potatoes to taste with salt and pepper and drizzle with 1 tbsp olive oil. Shred the beef with two forks.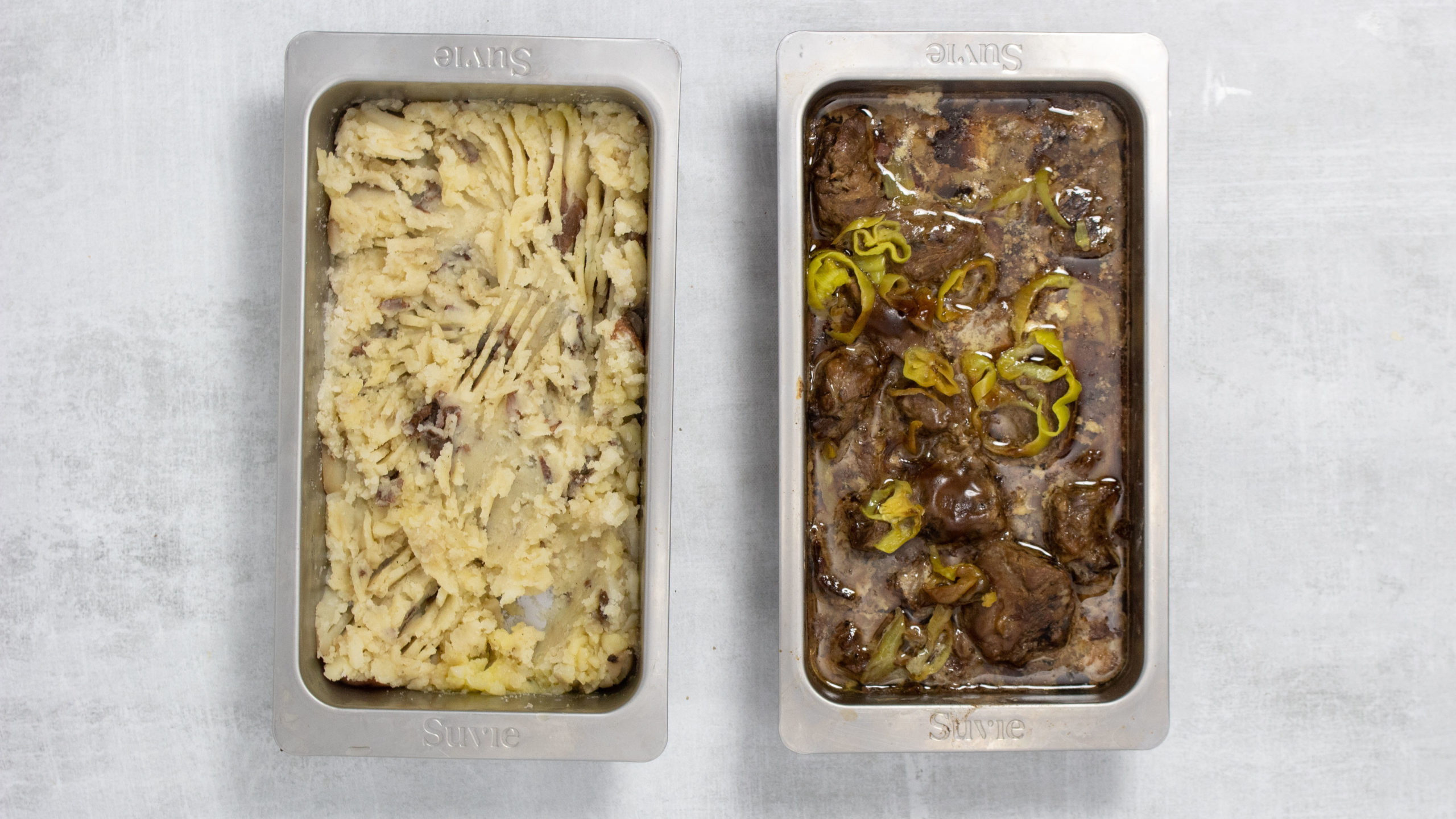 Divide potatoes evenly and pour beef and sauce over the potatoes. Serve.Optional: To make the gravy pour off any residual juices into a measuring cup and skim off the fat. Pour into a small skillet and bring to a boil. Pour in the dissolved cornstarch and continue to cook, stirring constantly until thickened, about 2 minutes. If you don't want to mess with the gravy stir the juices back into the shredded meat.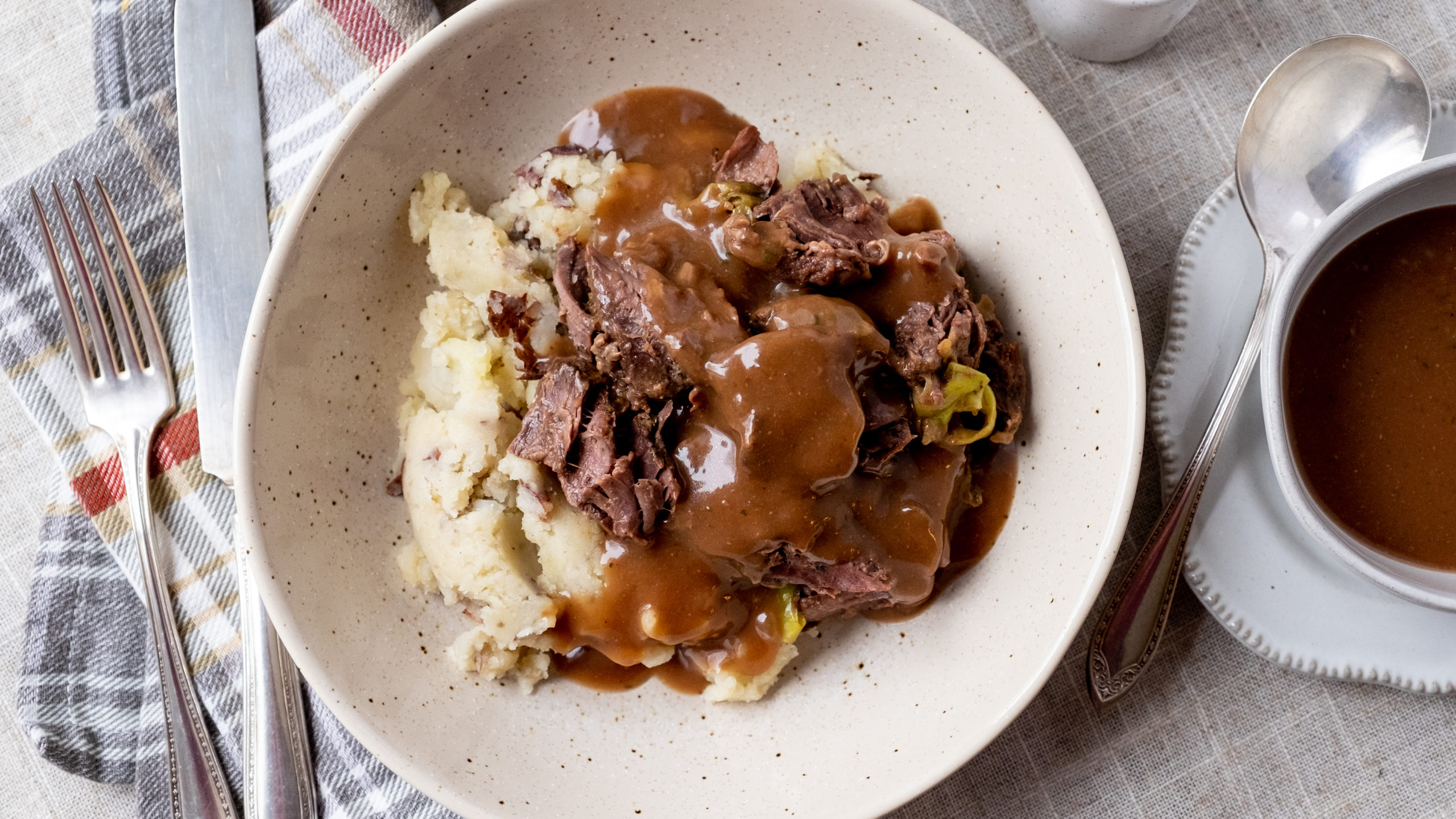 Note: If you would like to make this recipe in Suvie 1.0, insert pans into the top zones of Suvie, fill reservoir, and set to Slow Cook on Low for 8 hours.
Wine Pairing
The great thing about beef is that it can be paired with pretty much any medium to full-bodied red wine. To really get the best out of this hearty meal though we recommend a robust a rustic red wine like Cabernet Sauvignon.