The Italian port city of Bari, located in Puglia, nestled in the southeastern corner of the country is known for its orecchiette or "little ear" pasta. Orecchiette is the perfect shape for cradling a variety of components; in this dish, the concave orecchiette perfectly holds the garlic, olive oil, and red pepper flakes, while standing up to large pieces of rapini. Rapini, or broccoli rabe, is a popular green in Italy, where its slightly bitter taste is the ideal contrast for the pungent garlic and tender pasta. This dish only uses five ingredients, so use the freshest rapini you can find and seek out Italian orecchiette if you can find it.
Orecchiette with Rapini
Please always check your food to ensure your food has been cooked to safe serving temperatures. Please see our guide
here
for recommended FDA Time & Temperatures.
Servings: 2
Difficulty: 1 hour and 40 minutes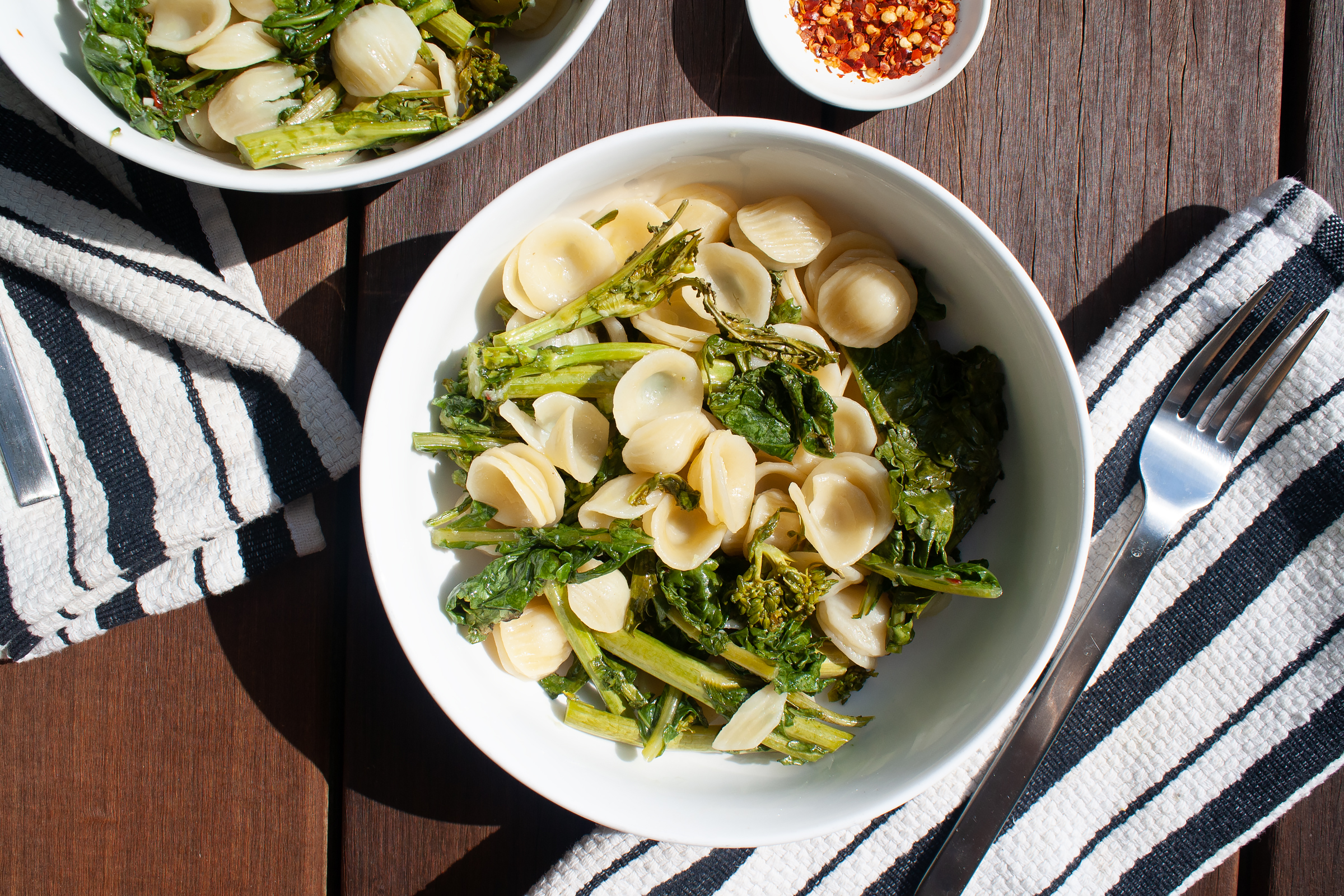 Ingredients
1 lb broccoli rabe or rapini, cut into 2-inch pieces
6 oz orecchiette
2 tbsp olive oil, divided
3 cloves garlic, minced
½ tsp red pepper flakes
Directions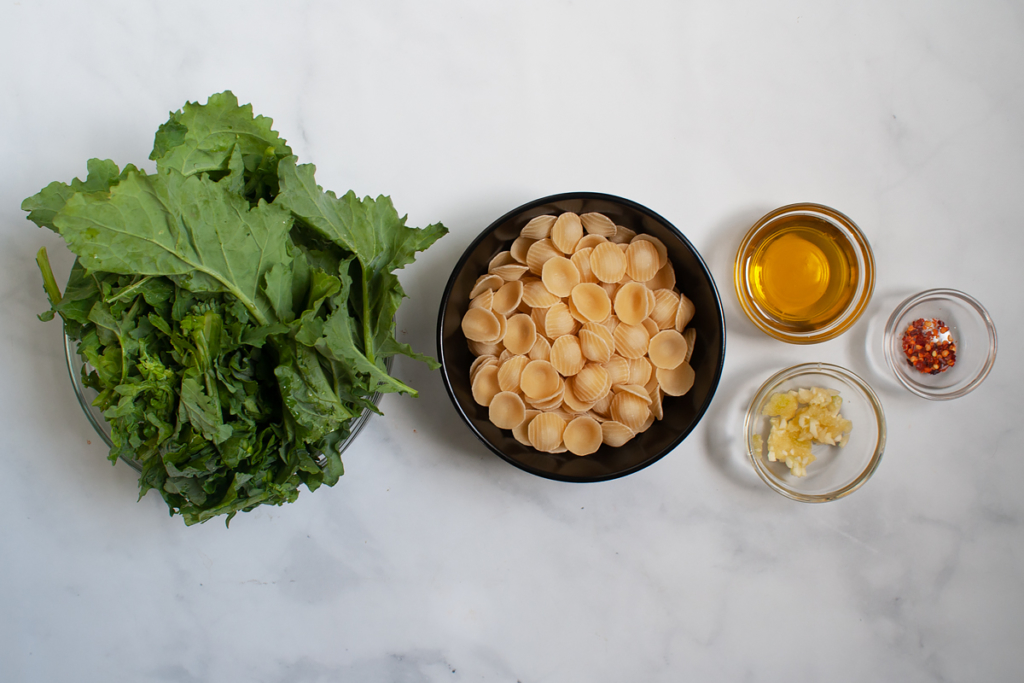 1) Divide broccoli rabe between two Suvie pans and insert into the top of your Suvie. Place orecchiette in a starch pan and insert into your Suvie. Fill reservoir, input settings, and cook now or schedule.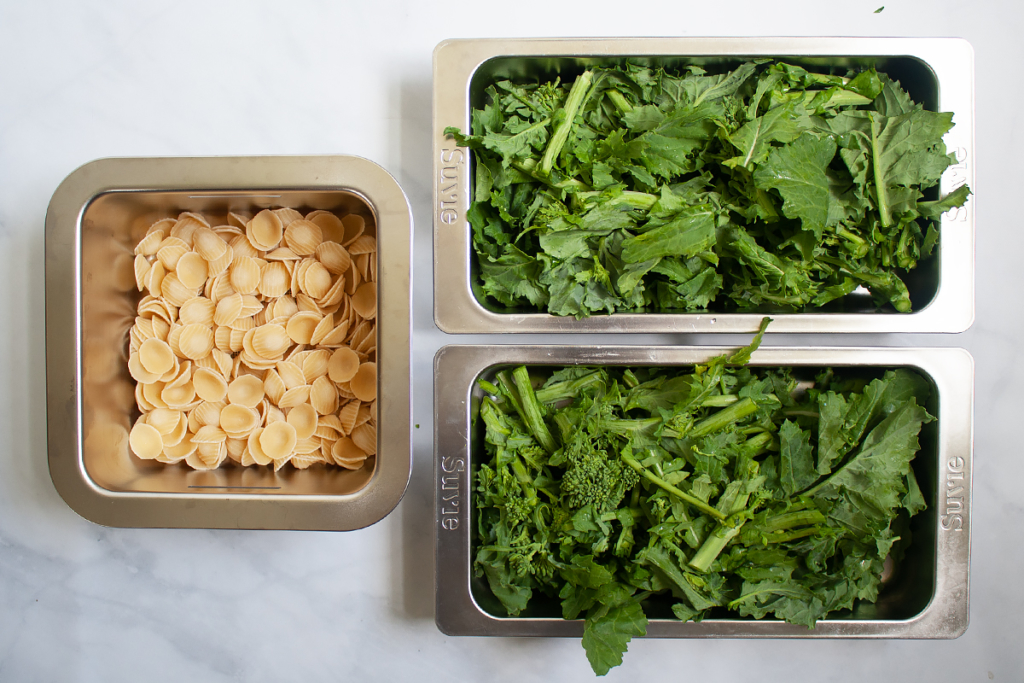 My Cook > Multi-Zone Settings
Protein: 120°F for 0 minutes
Vegetable: 15 minutes
Starch: 16 minutes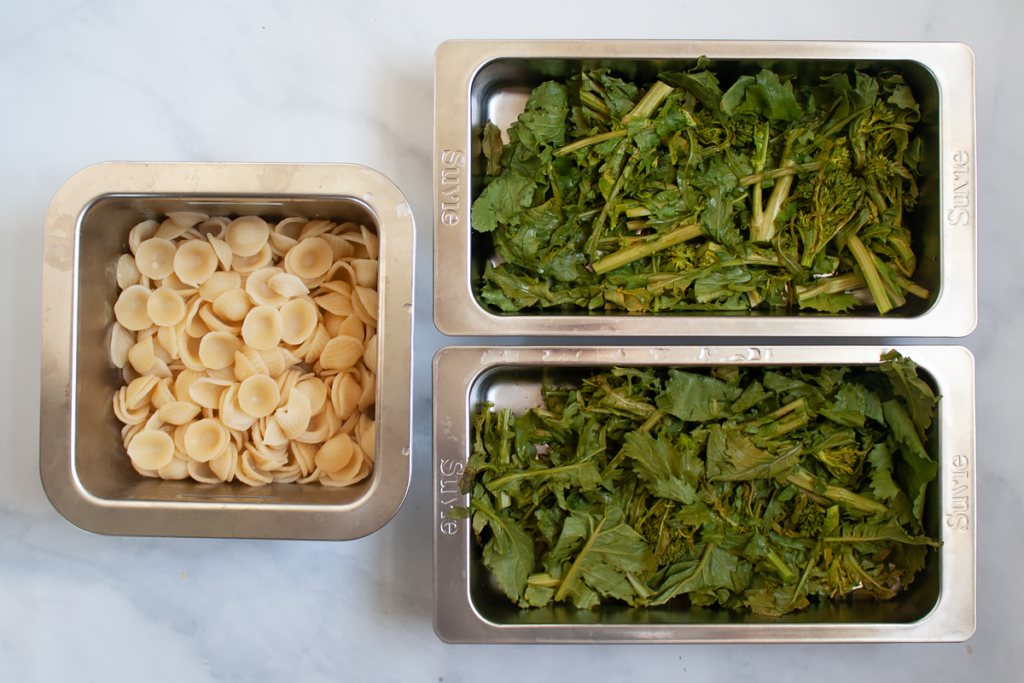 2) Remove pans from your Suvie. Pour off any water from the broccoli rabe and pat dry. Add 1 tbsp olive oil, ½ tsp salt, garlic, and red pepper flakes to the pan, stirring to coat. Return pan to your Suvie and broil for 8-10 minutes or until softened, stirring halfway through.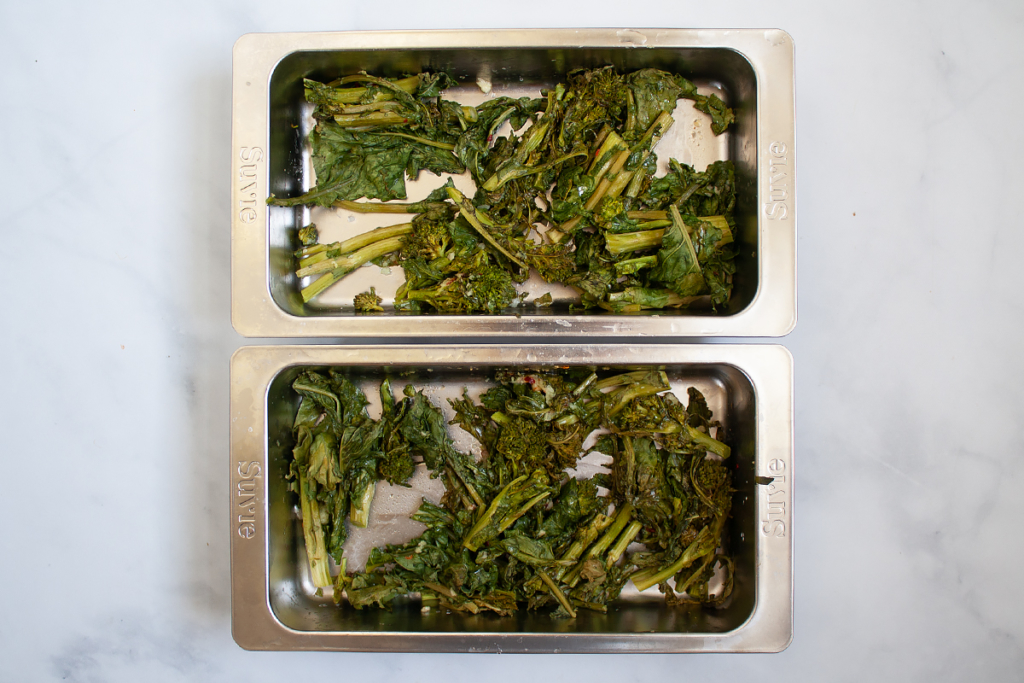 3) While the broccoli rabe broils, transfer orecchiette and remaining 1 tbsp olive oil to a large bowl, stirring to coat. Add the broccoli rabe, season to taste with salt and pepper, and divide between 2 bowls.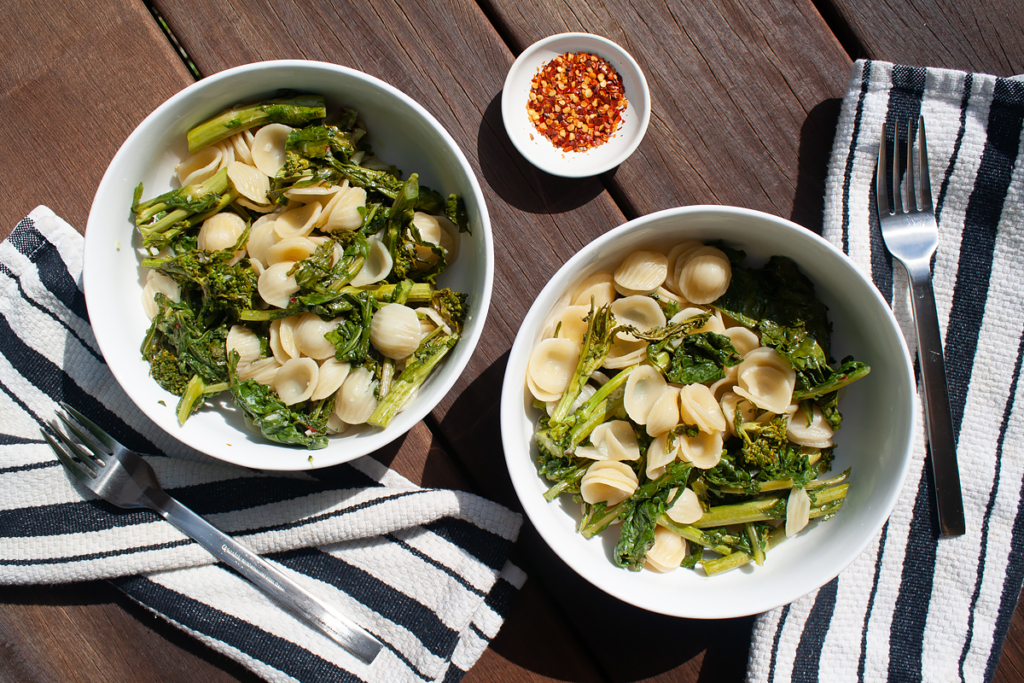 Nutrition
Nutritional Information per serving (2 servings per recipe): Calories 490, Total Fat 15g, Total Carbohydrates 74g, Total Sodium 640mg, Total Protein 15g