Traditional pecan pie is mighty tasty and definitely the inspiration behind this cake recipe! To mix up the holiday dessert menu a little bit, we wanted to give the pies a break. This semi-homemade cake is really easy to execute. Salted butter, brown sugar, and maple syrup make up the gooey caramel base. Oodles of whole and chopped pecans are added to the caramel and topped with boxed cake batter. Once baked, the pans are inverted and out pops this absolute stunner of a cake.
Pecan Pie Upside Down Cake
Please always check your food to ensure your food has been cooked to safe serving temperatures. Please see our guide
here
for recommended FDA Time & Temperatures.
Servings: 10-12
Difficulty: 45 minutes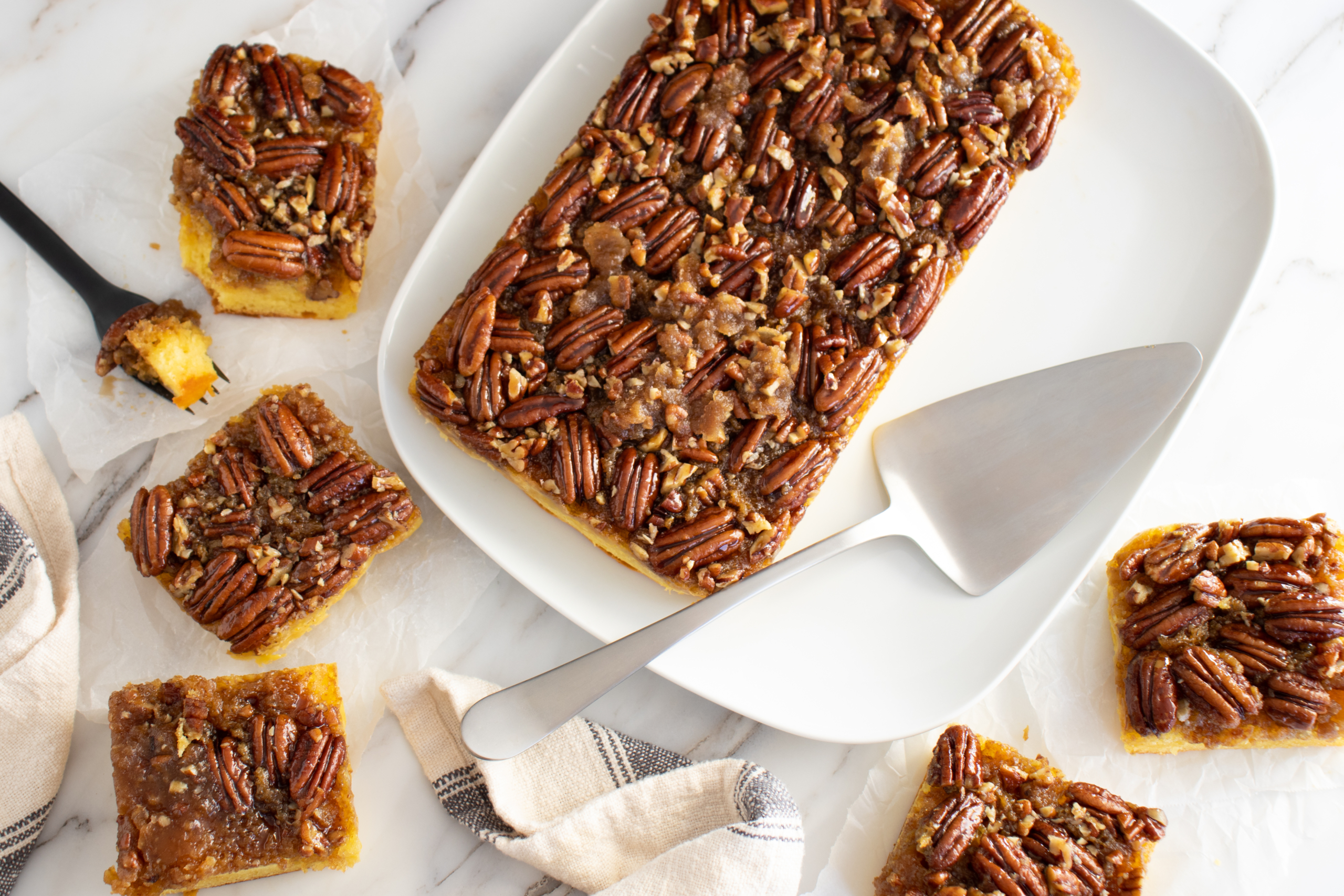 Ingredients
8 tbsp (½ cup) salted butter
1 cup brown sugar, packed
¼ cup maple syrup
1 box yellow cake mix
1 cup sour cream
¾ cup water
⅓ cup vegetable oil
3 large eggs
1 cup whole pecan halves
½ cup chopped pecans
Directions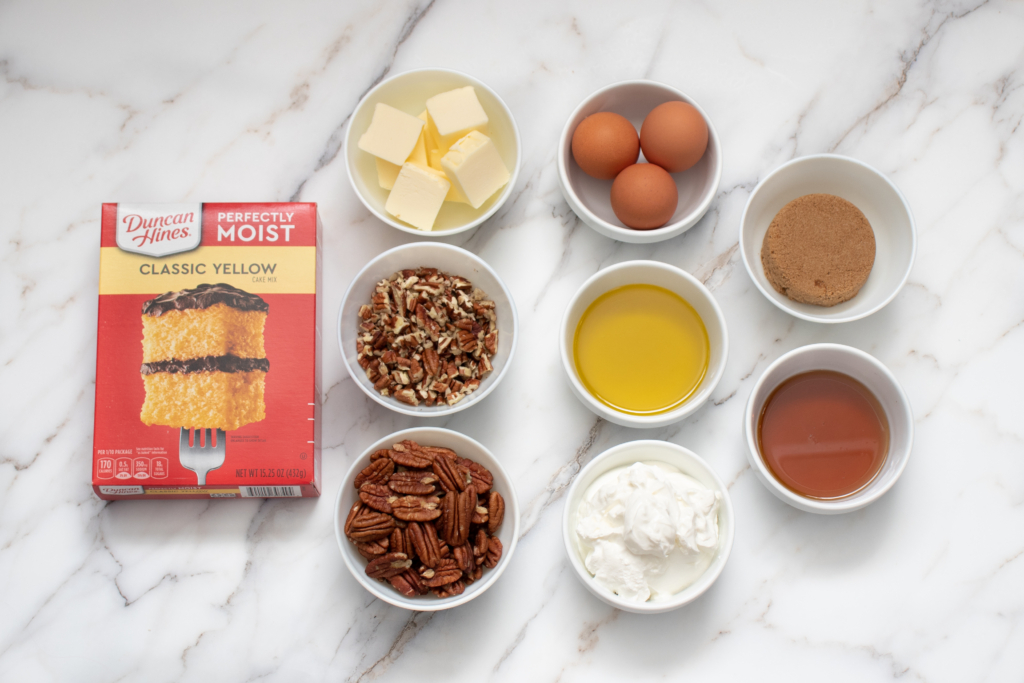 1) Place 8 tbsp butter in a Suvie pan, sprinkle with 1 cup brown sugar and drizzle with ¼ cup maple syrup. Place the pan in the top zone of your Suvie and bake at 375°F for 15 minutes or until the butter has melted and the sugar has dissolved.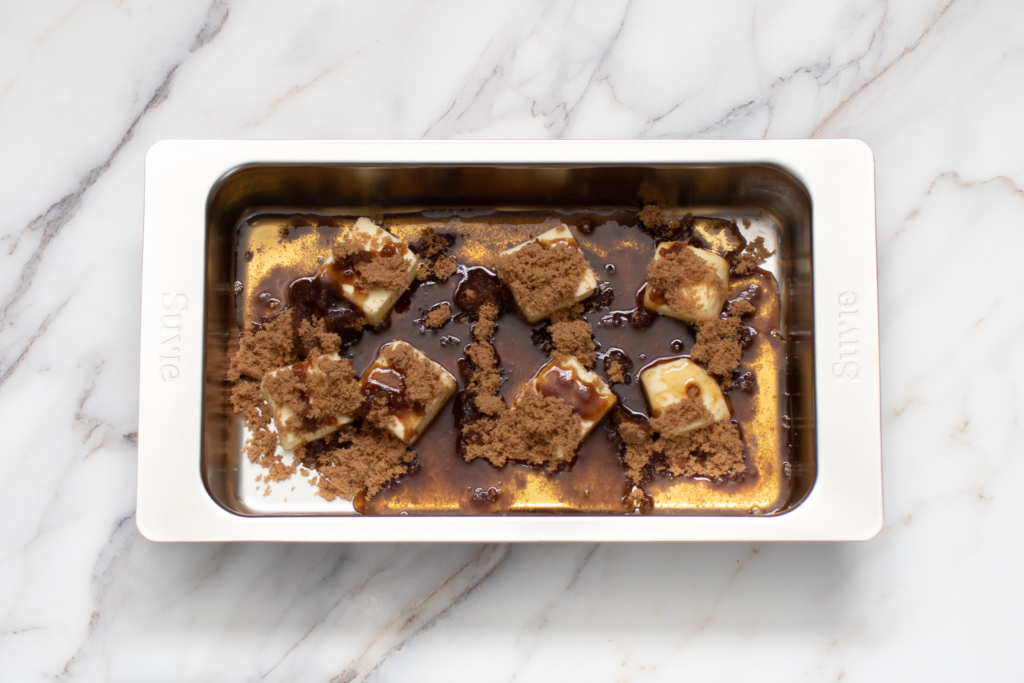 2) Meanwhile, place box cake mix, 1 cup sour cream, ¾ cup water, ⅓ cup vegetable oil, and 3 eggs in a large bowl and whisk to combine. Set the bowl aside.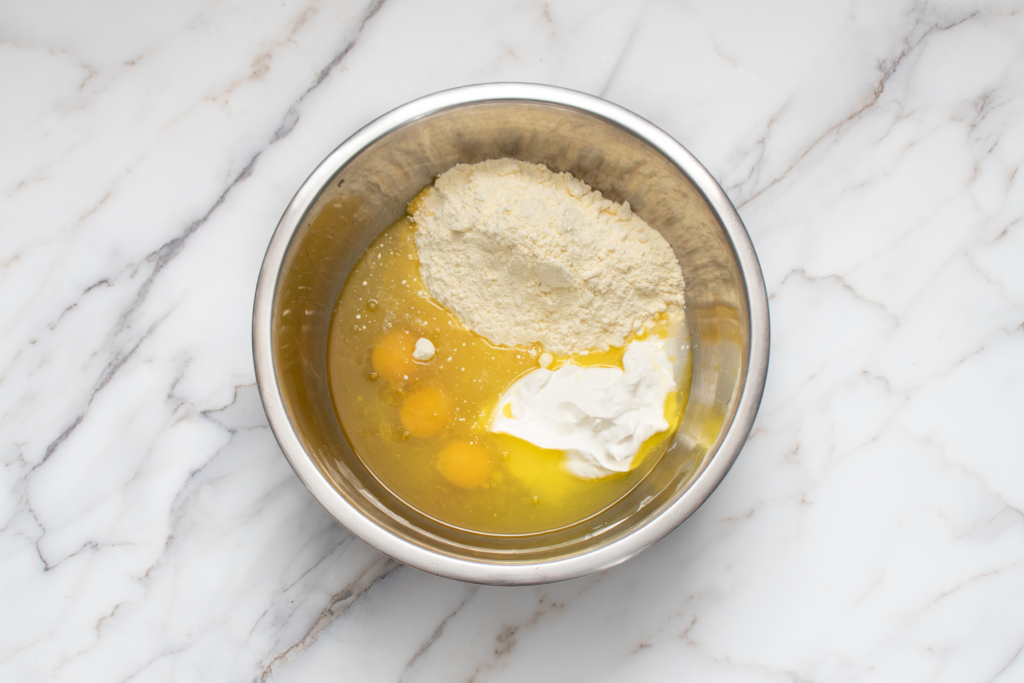 3) Once the sugar has dissolved, remove the pan from your Suvie, and whisk to combine the caramel sauce. Line 2 Suvie pans with parchment, lightly grease with non-stick spray, and divide 1 cup of whole pecans and ½ cup of chopped pecans between the 2 pans. Divide the caramel sauce evenly between the two pans.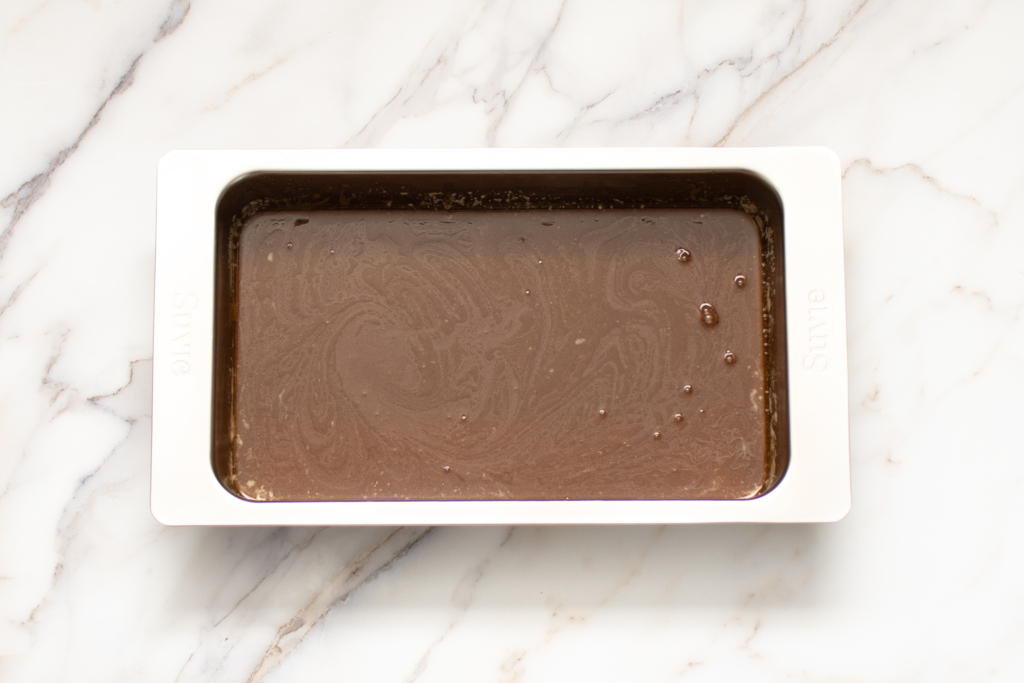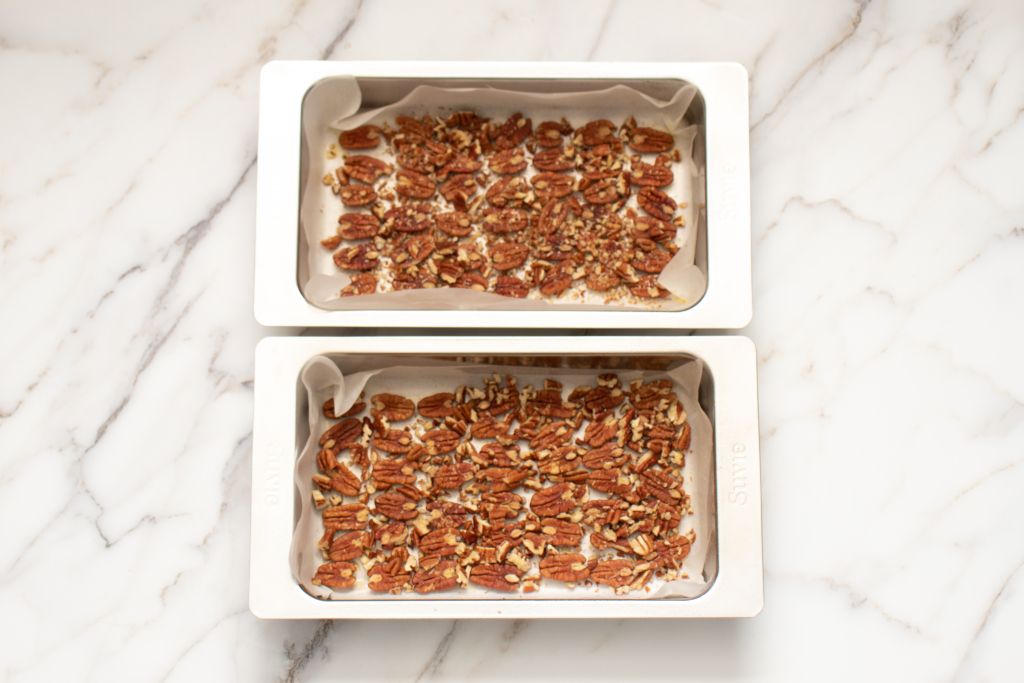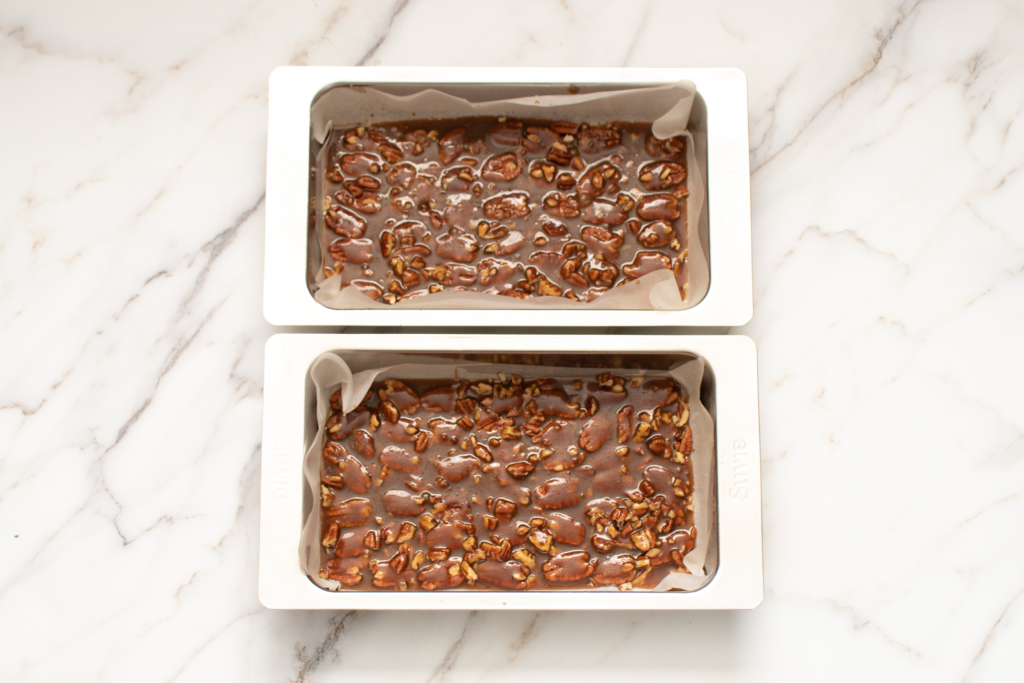 4) Divide the cake mix between the 2 pans and insert into your Suvie. Input settings and cook now.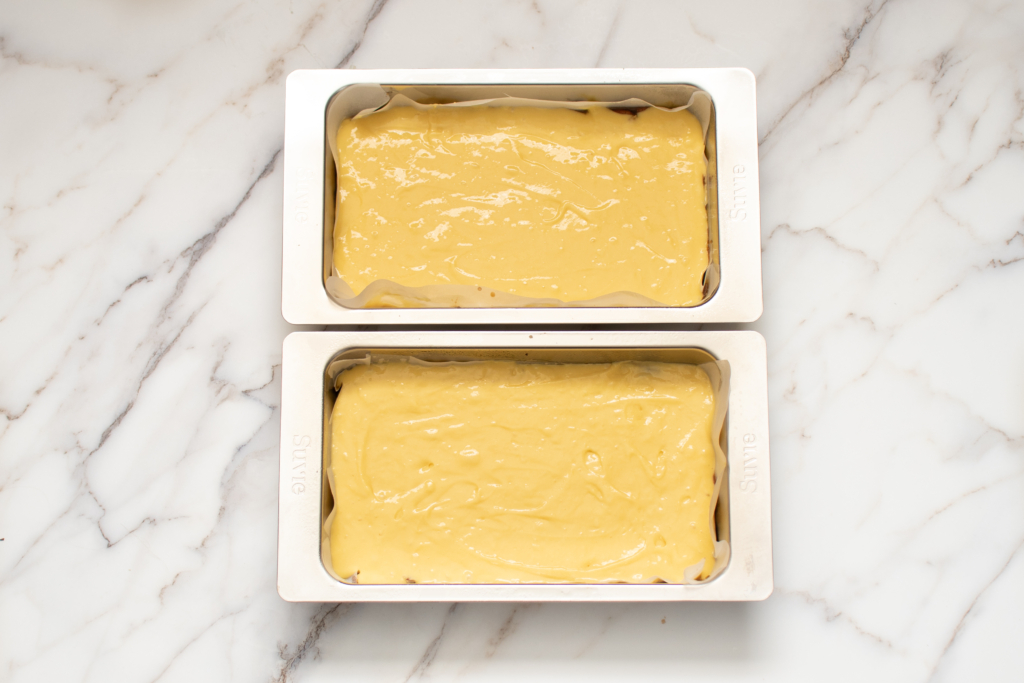 Suvie Cook Settings
Bottom Zone: Bake at 325°F for 45 minutes
Top Zone: Bake at 325°F for 45 minutes
5) Halfway through the cook, rotate the pans for even cooking.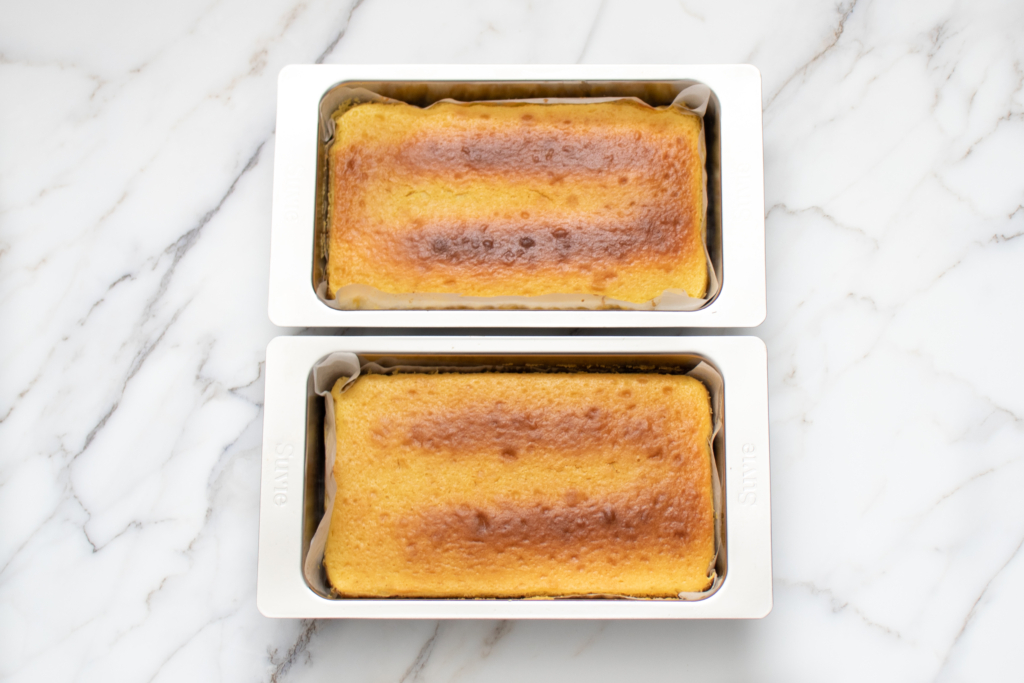 6) After the cook, remove the pans from your Suvie, and set aside on a wire rack to cool for 15 minutes. Once rested, invert the pans on a platter or plate, and remove the parchment. Slice the cake into squares and serve.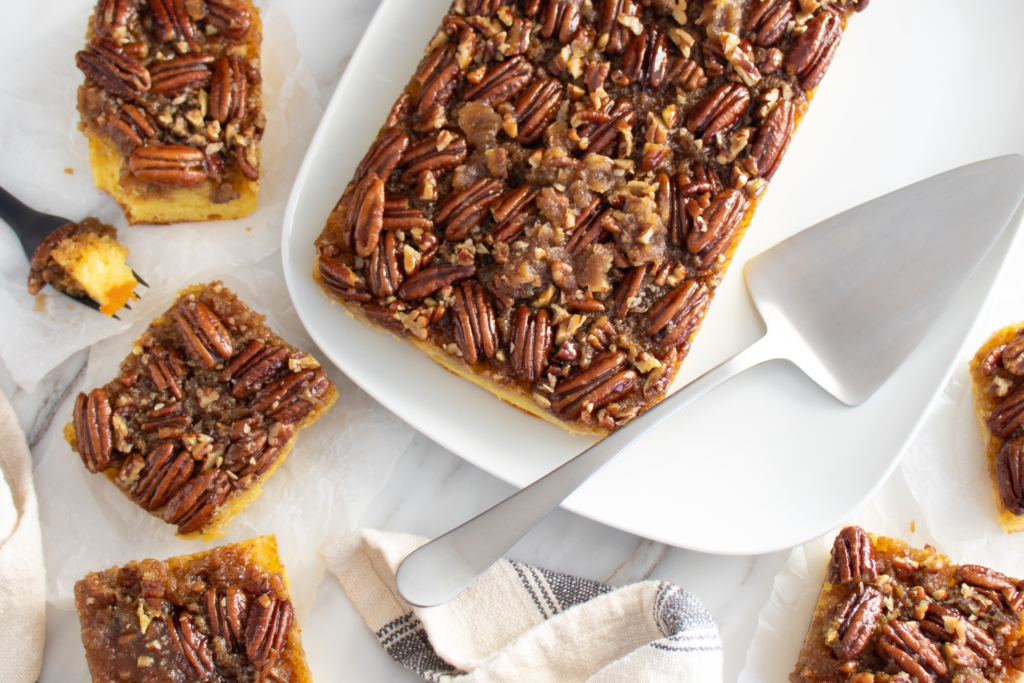 Nutrition
Nutritional Information per serving (12 servings per recipe): Calories 465, Total Fat 28g, Total Carbohydrates 52g, Total Sodium 371mg, Total Protein 5g.