Let Suvie add some easy flair to your menu with our Puff Pastry Two Ways which make for perfect bookends around any meal. We've taken our Peach & Prosciutto Tart and swapped in dried figs and toasted pistachios for an incredible sweet and salty appetizer. And for a truly simple and decadent dessert, we've gone with chocolate hazelnut spread and fresh strawberries. These little beauties make for a brilliant party spread, or enjoy them at home as part of a date night dinner. 
Puff Pastry Tarts Two Ways
Please always check your food to ensure your food has been cooked to safe serving temperatures. Please see our guide
here
for recommended FDA Time & Temperatures.
Servings: 16
Difficulty: 40 minutes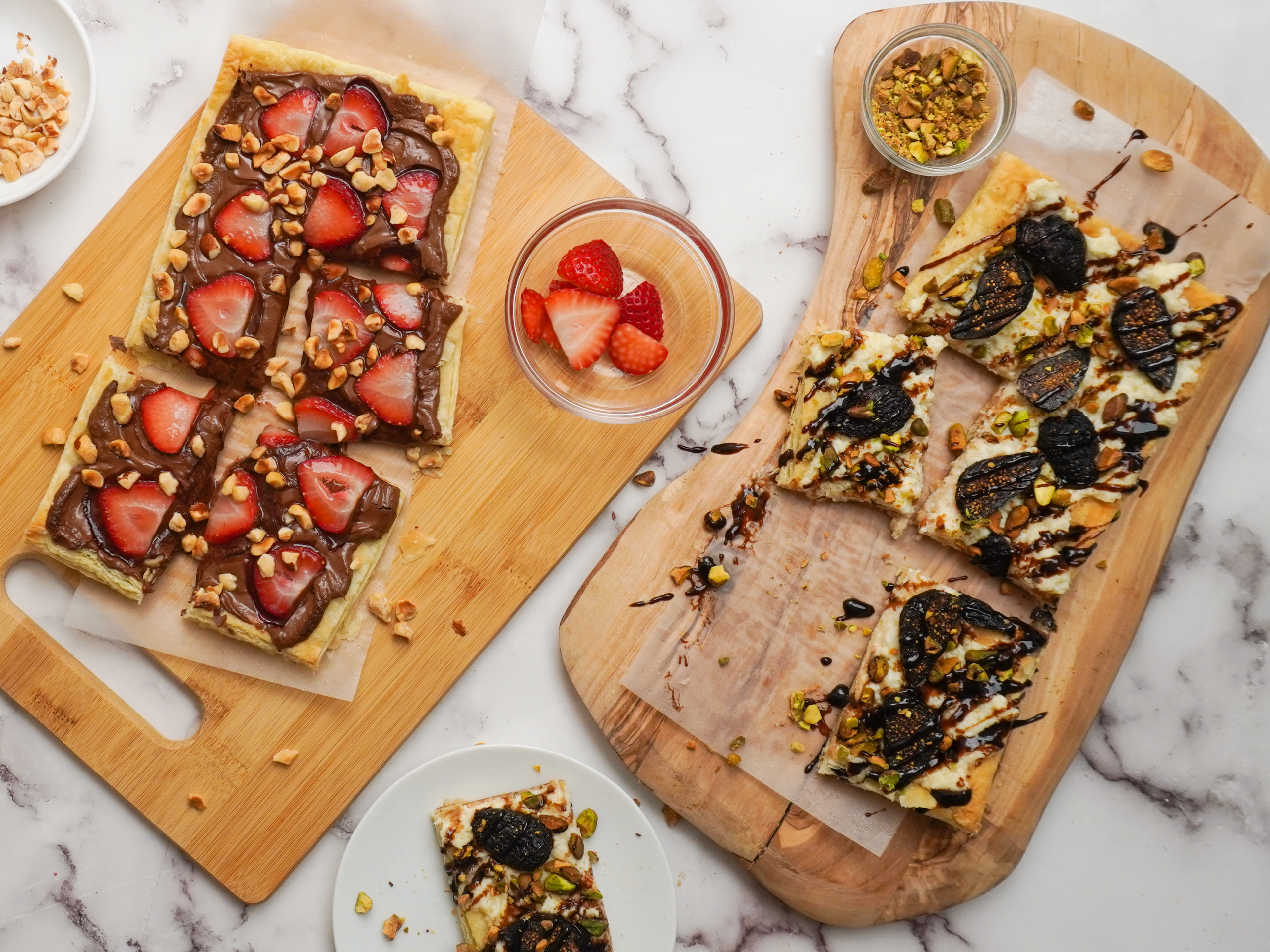 Ingredients
1 sheet of puff pastry, rolled into a 9"x10" rectangle
½ cup ricotta cheese
½ cup shredded Parmesan cheese
4 dried figs, halved
2 tbsp balsamic glaze
2 tbsp salted roasted pistachios, lightly crushed, divided
⅓ cup Nutella
4 strawberries, cut into ¼" slices
2 tbsp roasted hazelnuts, lightly crushed, divided
Directions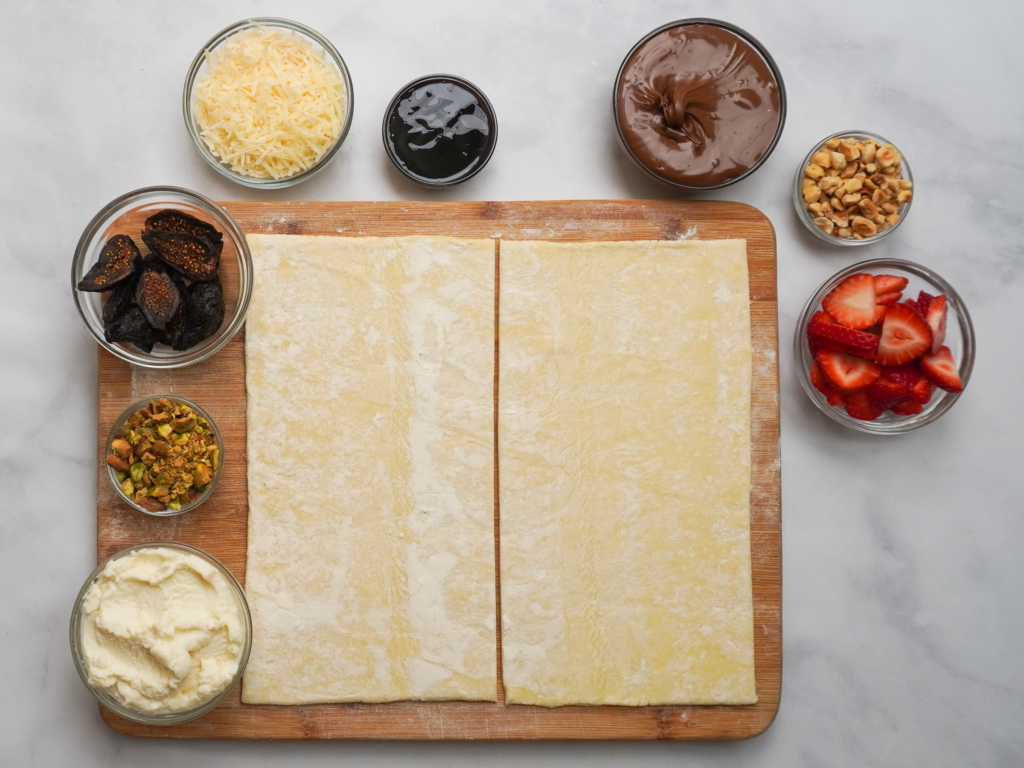 1) Grease two Suvie pans, line with parchment, and grease parchment. Cut the puff pastry in half and lay in the pans. Load pans into your Suvie, input settings, and cook now or schedule, rotate pans halfway through cooking.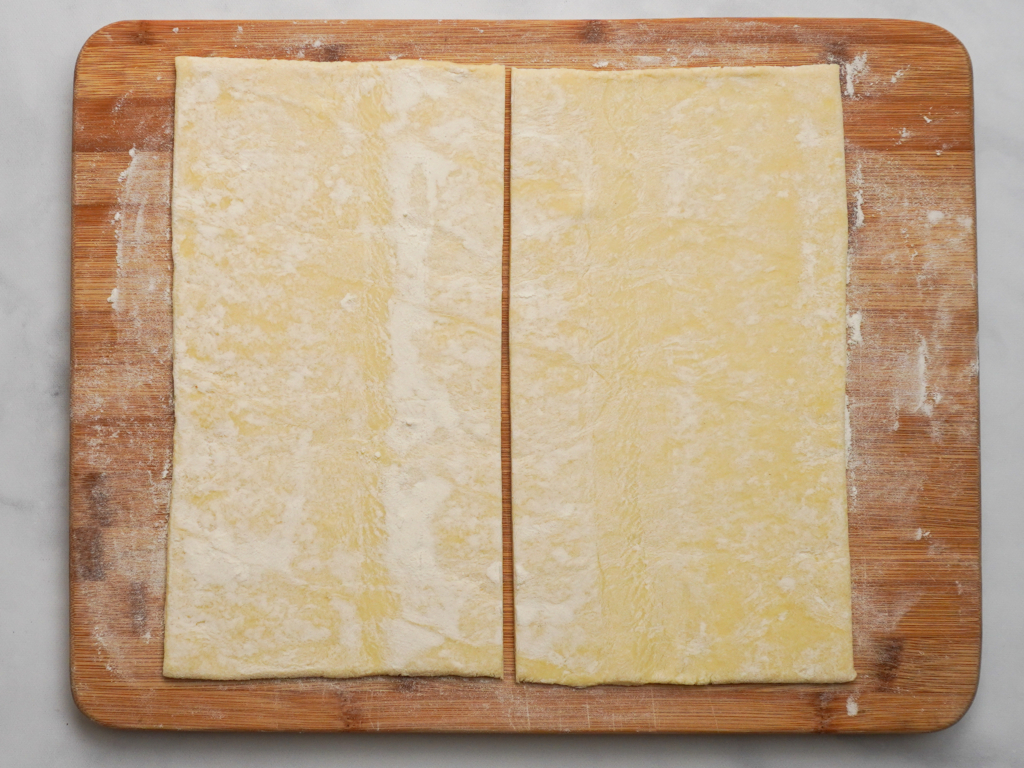 Suvie Cook Settings
Bottom Zone: Bake at 375°F for 25 minutes
Top Zone: Bake at 375°F for 25 minutes
2) After the cook, remove the pans from your Suvie. Gently flip each puff pastry over and broil for 5-7 minutes, until lightly browned, watching closely to avoid burning.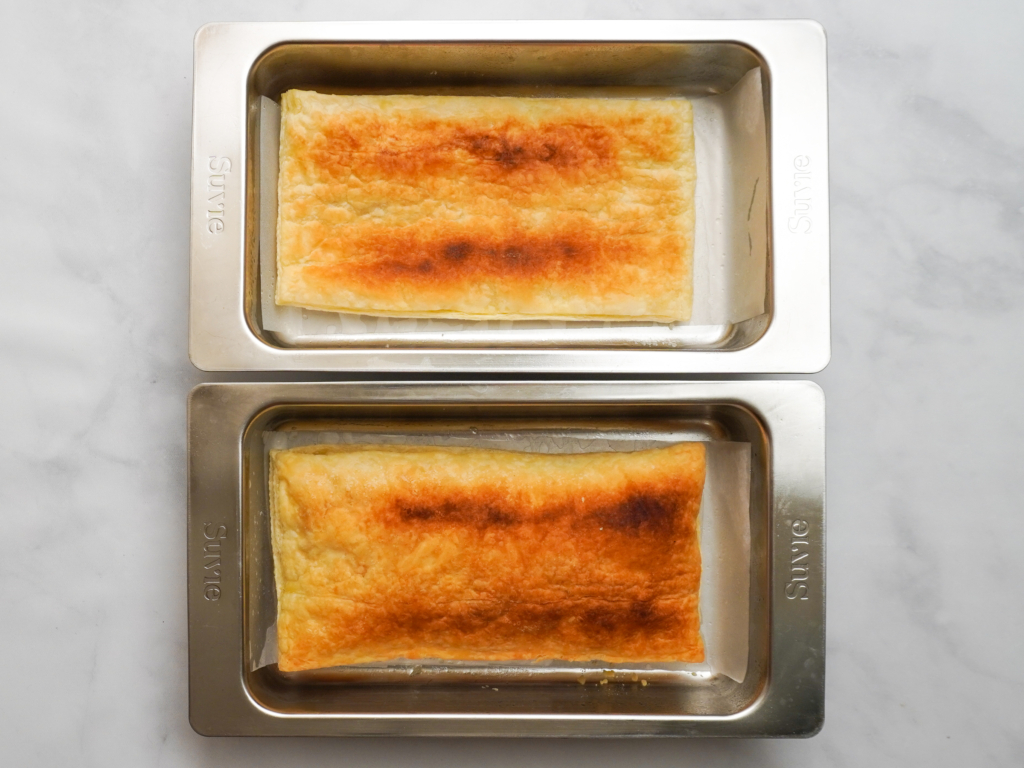 3) In a small bowl, combine ½ cup ricotta cheese, ½ cup shredded parmesan cheese, and a pinch of salt.
4) Spread the ricotta mixture evenly on top of one of the puff pastry crusts, and place 4 halved figs on top of the ricotta mixture. Sprinkle 1 tbsp crushed pistachios over ricotta. On the other puff pastry crust, spread ⅓ cup nutella and place 4 sliced strawberries on top of nutella. Sprinkle 1 tbsp crushed hazelnuts over nutella. Return the pans to your Suvie and broil the tarts for 7-10 minutes, until the figs and strawberries are warm and fragrant.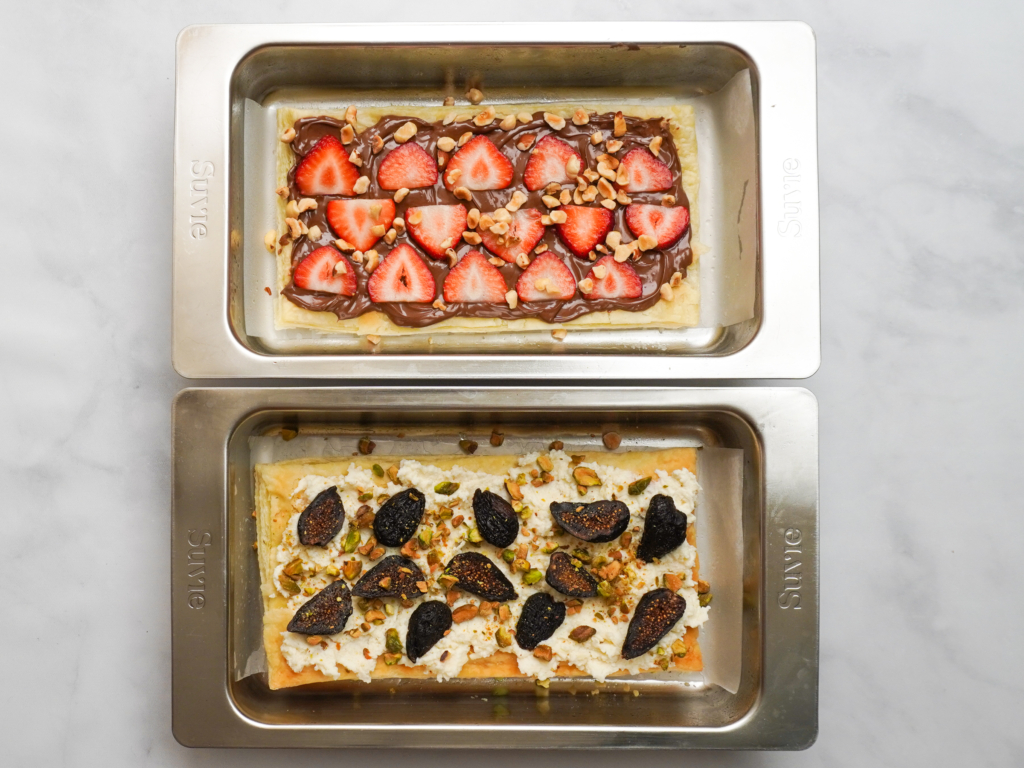 5) After the broil, remove the pans from your Suvie. Drizzle 2 tbsp balsamic glaze over the ricotta tart. To serve, divide tarts between plates and top with additional pistachios or hazelnuts.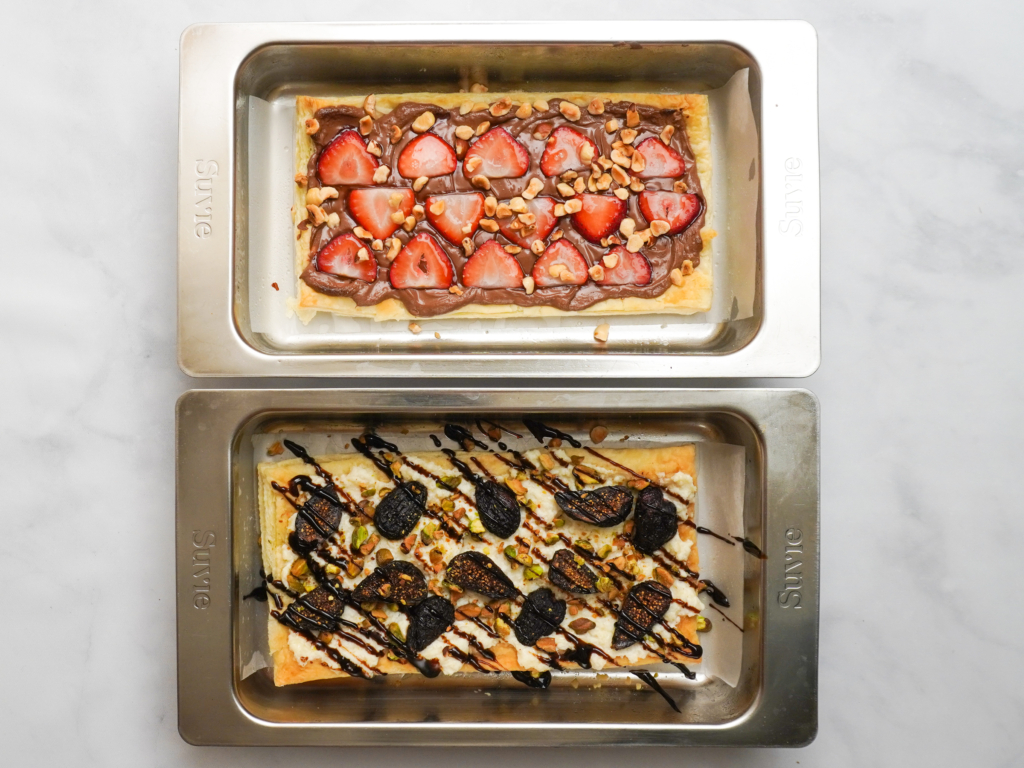 Nutrition
Ricotta Tart: Nutritional Information per serving (8 servings per recipe): Calories 131, Total Fat 7.7g, Total Carbohydrates 10.3g, Total Sodium 161.9mg, Total Protein 4.1g
Nutella Tart: Nutritional Information per serving (8 servings per recipe): Calories 134, Total Fat 8.4g, Total Carbohydrates 11.5g, Total Sodium 52.4mg, Total Protein 2g