Quinoa found widespread popularity among health enthusiasts in the early 2010s, but this "mother grain" has been a Peruvian staple for centuries thanks to the crop's resistance to frost, heat, and high altitude.  Quinoa con Leche, or Quinoa Milk Pudding, is a traditional Peruvian dessert made with whole milk and warm spices. To help control moisture levels and create a creamy consistency for this pudding, we opted for dairy products with a low water content, such as evaporated milk and sweetened condensed milk where the water is cooked out during production. We recommend trying Quinoa con Leche right out of the Suvie or after being chilled in the refrigerator for 2 to 3 hours. 
Quinoa con Leche
Please always check your food to ensure your food has been cooked to safe serving temperatures. Please see our guide
here
for recommended FDA Time & Temperatures.
Servings: 4
Difficulty: 1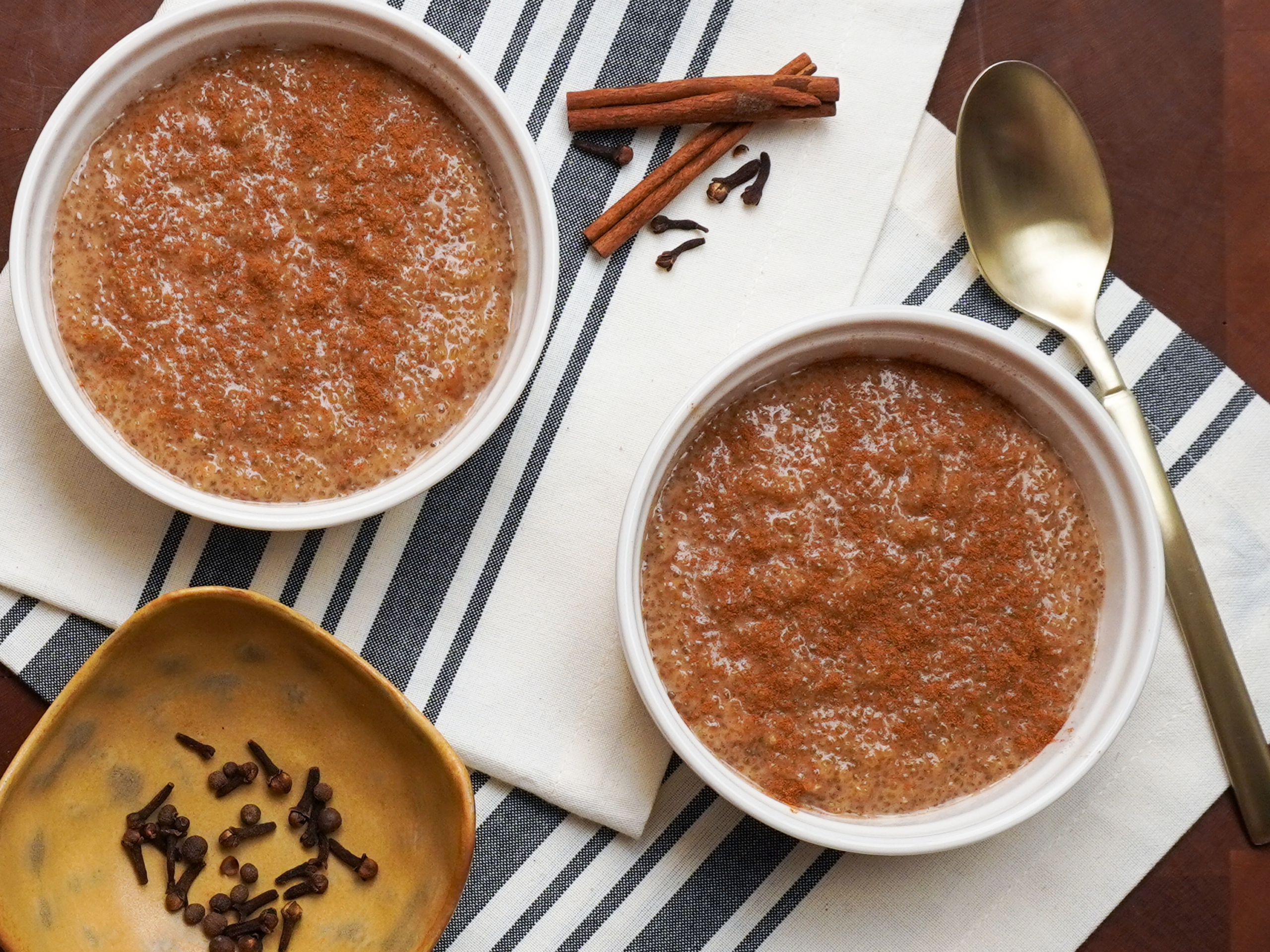 Ingredients
1 cup white quinoa
1 tsp ground cinnamon
¼ tsp ground cloves
¼ tsp ground allspice
2 cups evaporated whole milk
½ cup sweetened condensed milk
Directions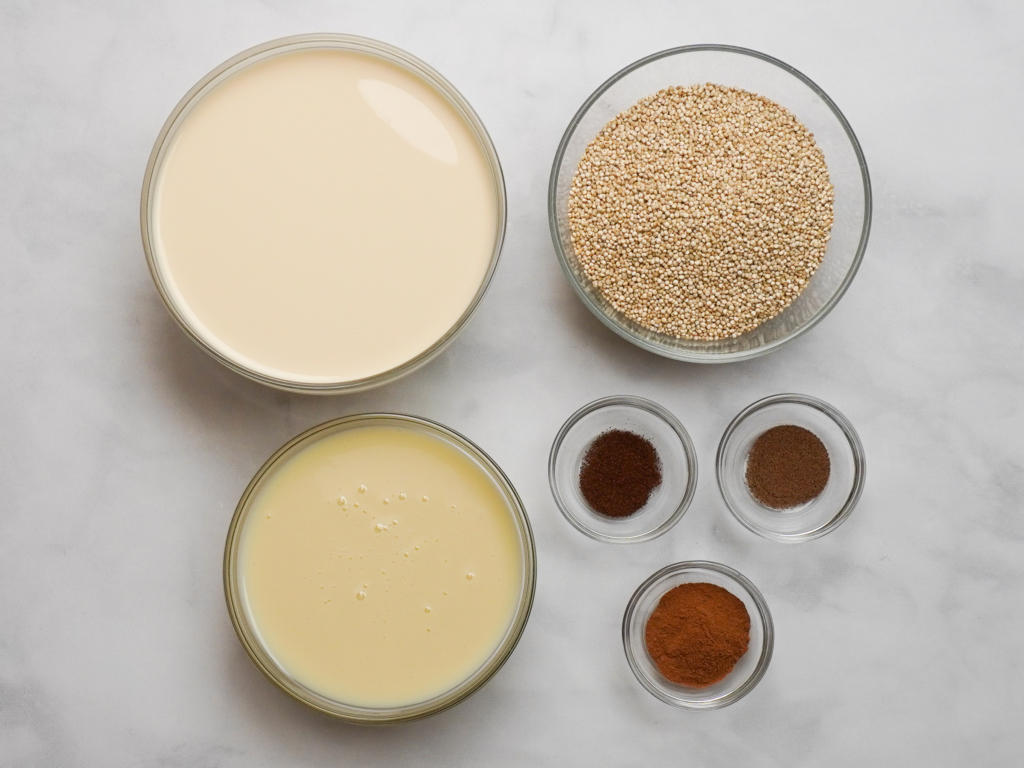 1) In a Suvie pan, add 1 cup white quinoa, 1 teaspoon ground cinnamon, ¼ tsp ground cloves, and ¼ tsp ground allspice.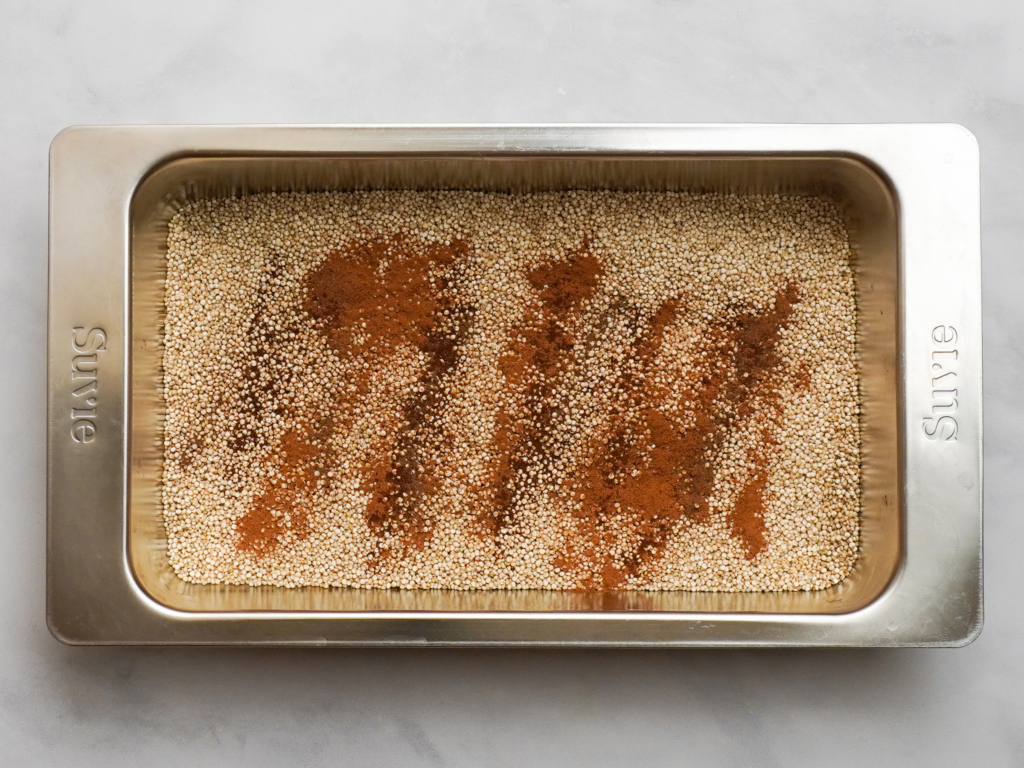 2) In a small saucepan, heat 2 cups of evaporated milk over medium high heat until it just begins to bubble, about 6-7 minutes. Pour the milk over the quinoa mixture and stir.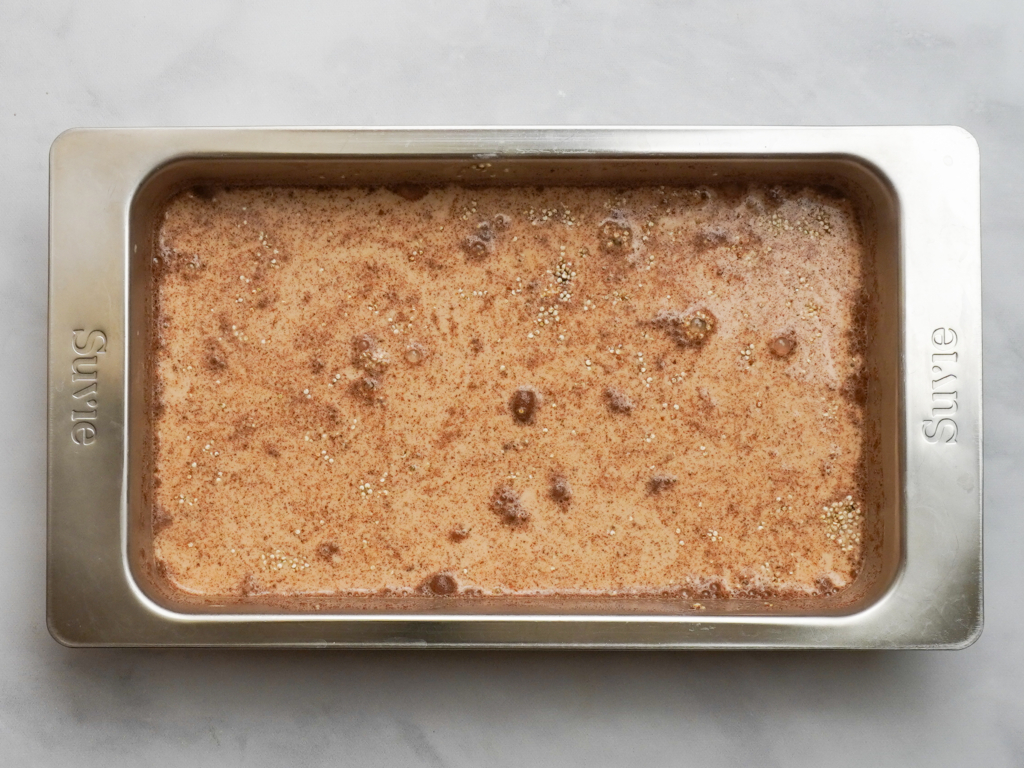 3) Load the pan into the bottom of your Suvie, input settings, and cook now.
Suvie Cook Settings
Bottom Zone: Bake at 400°F for 1 hour
Top Zone: Bake at 400°F for 0 minutes
4) After the cook, remove the pan from your Suvie.  If a crust has formed, gently remove it with a fork and fluff the quinoa. Stir in a pinch of salt and ½ cup sweetened condensed milk. To serve, divide the quinoa between bowls and dust with cinnamon.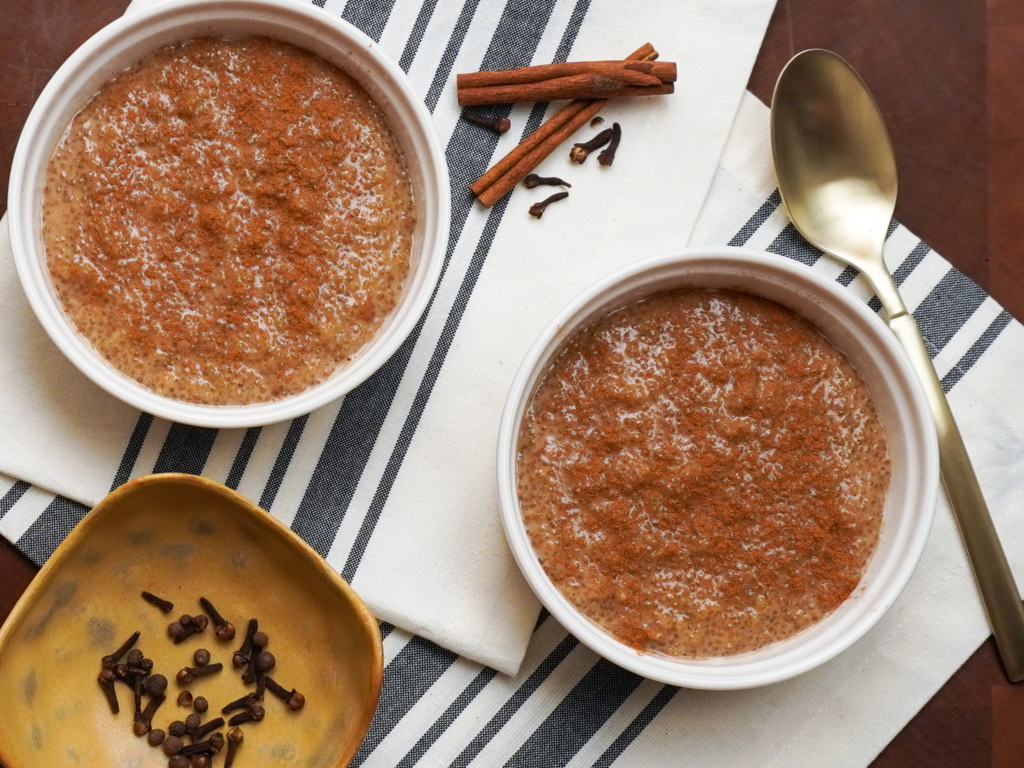 Nutrition
Nutritional Information per serving (4 servings per recipe): Calories 142, Total Fat 5g, Total Carbohydrates 16.9g, Total Sodium 141mg, Total Protein 6g