While the origin of this beloved sandwich is clouded with mystery, it's a documented fact that in 1956 the Reuben won the National Sandwich Idea Contest, and as the saying goes, the rest is history. For our version of this classic sandwich, we've mixed caraway seeds in with the sauerkraut as a nod to the rye bread traditionally used. Not a fan of corned beef? Make this pork chop Rachel style with roasted turkey and coleslaw subbed in for the sauerkraut.
Note: This recipe requires Suvie 2.0 and the Suvie Starch Cooker. To prepare this dish in Suvie 1.0, set the farro to cook for 35 minutes in Step 3. Follow remaining instructions as directed.
Reuben Style Pork Chops
Please always check your food to ensure your food has been cooked to safe serving temperatures. Please see our guide
here
for recommended FDA Time & Temperatures.
Servings: 4
Difficulty: 3 hours 45 minutes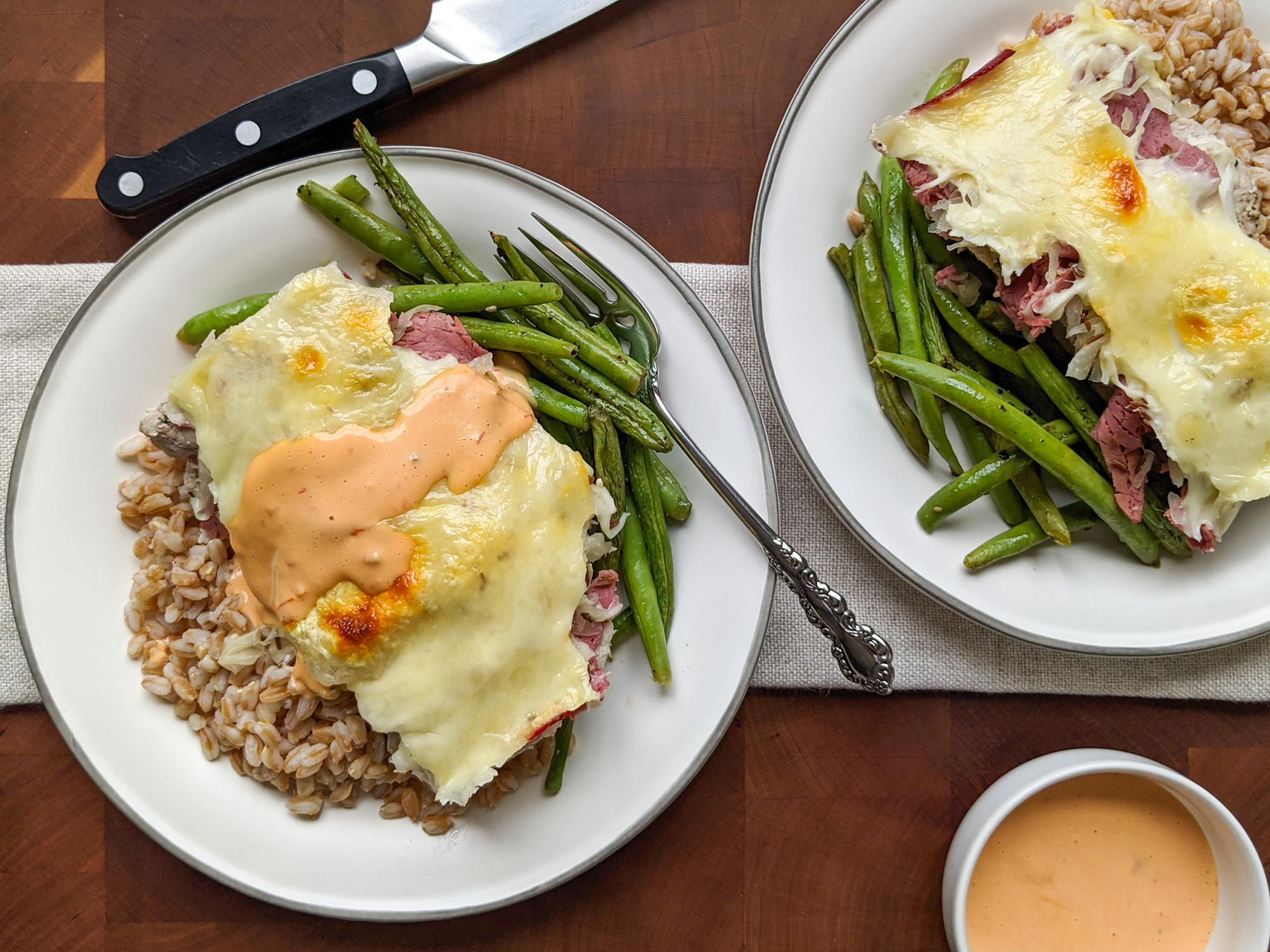 Ingredients
4 boneless pork chops, 1" thick, about 1½ lbs total
10 oz green beans, trimmed
1 cup pearled farro
1 ½ tsp caraway seeds
6 oz sauerkraut, drained
2 tbsp Russian dressing
4 oz sliced corned beef
8 slices swiss cheese
Directions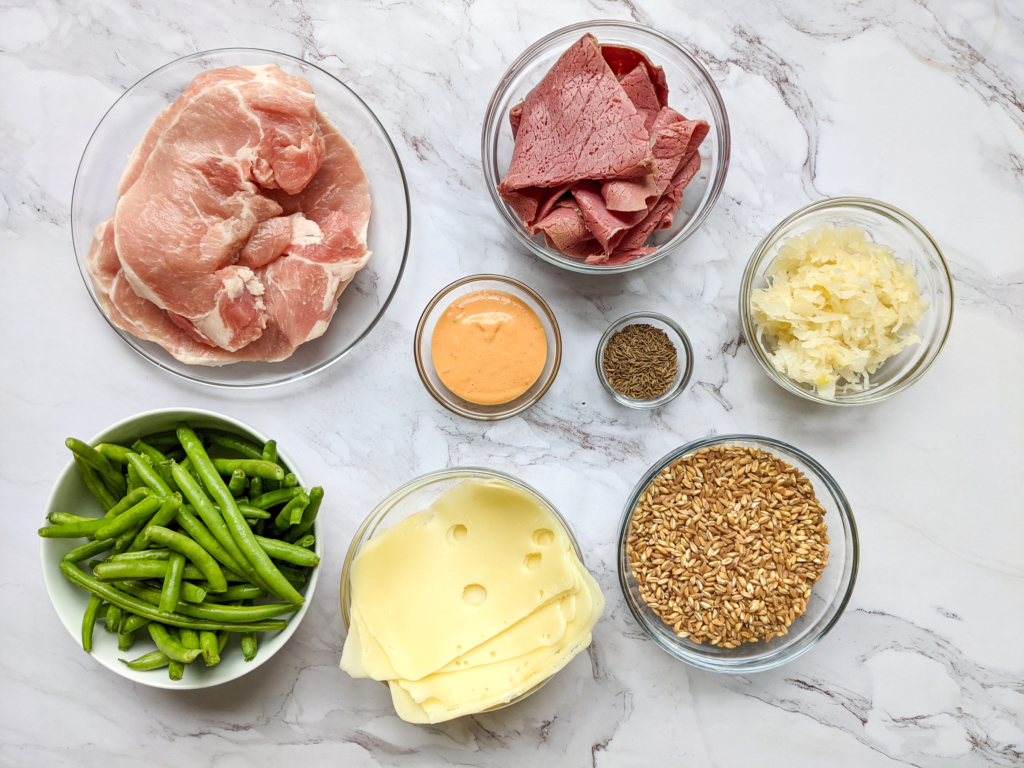 1) Season pork chops and add to a vacuum bag. Vacuum seal, place in Suvie pan, and load into bottom zone of Suvie. Cover with water.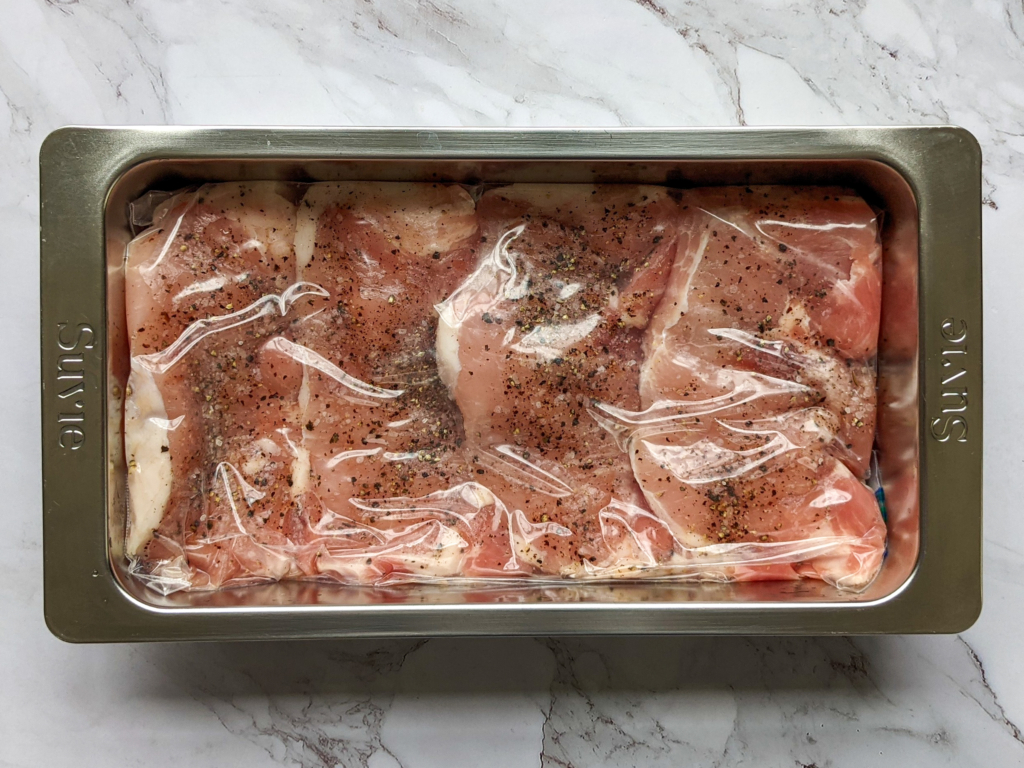 2) Add green beans to a separate Suvie pan, drizzle with olive oil and season with salt and pepper. Load into top zone of Suvie. Input settings below.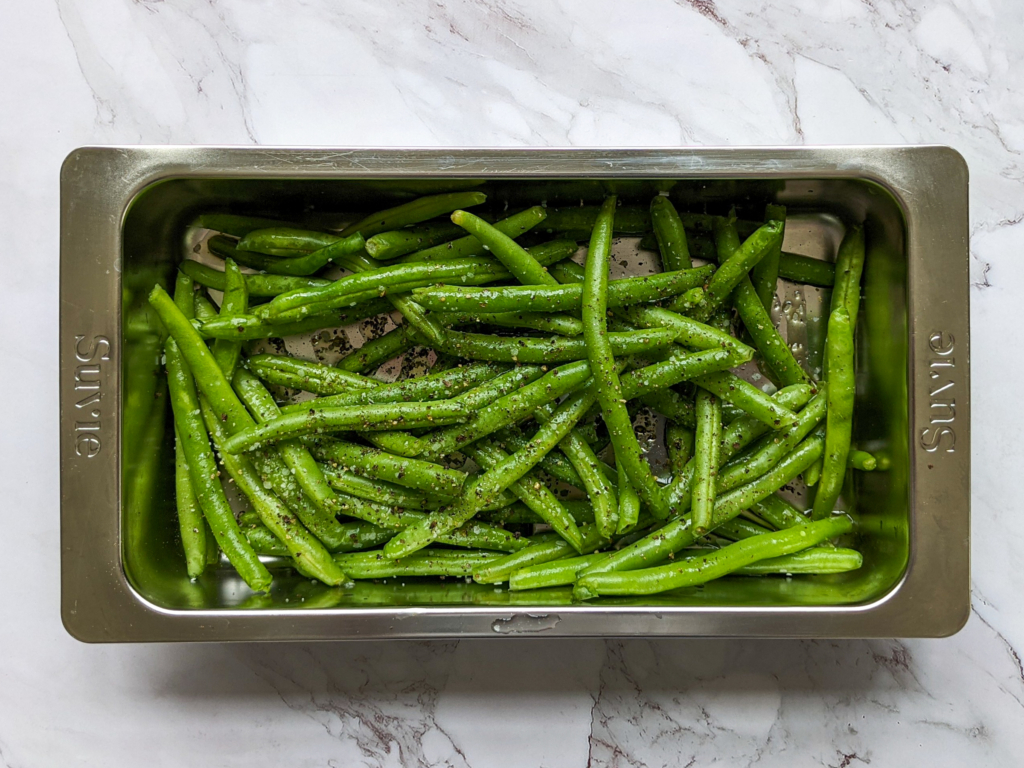 3) Place 1 cup farro and 2 tsp kosher salt in the Suvie pasta strainer set inside the Suvie starch pot. Insert pot into the Suvie Starch Cooker, set to cook for 20 minutes, fill reservoir, and schedule.
Suvie Cook Settings
Bottom Zone: Sous Vide at 140°F for 2 hours
Top Zone: Sous Vide at 140°F for 2 hours
4) During the cook, mix sauerkraut and caraway seeds together in a small bowl. Set aside.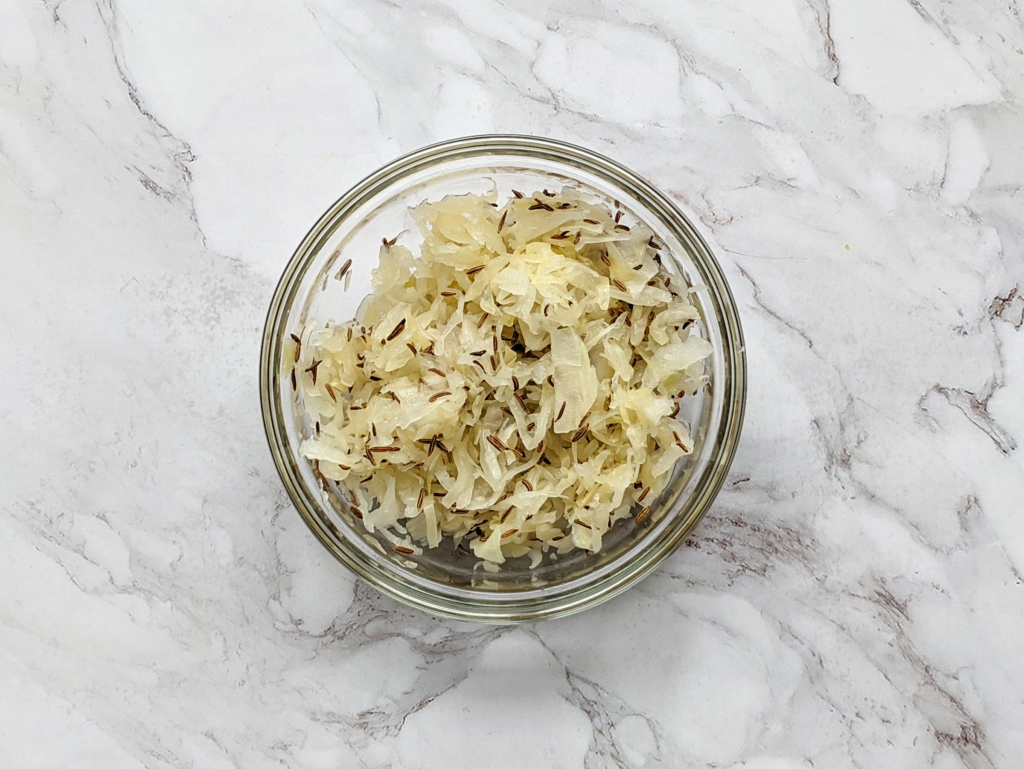 5) In a small bowl, stir together Russian dressing and 1 tsp water. Set aside.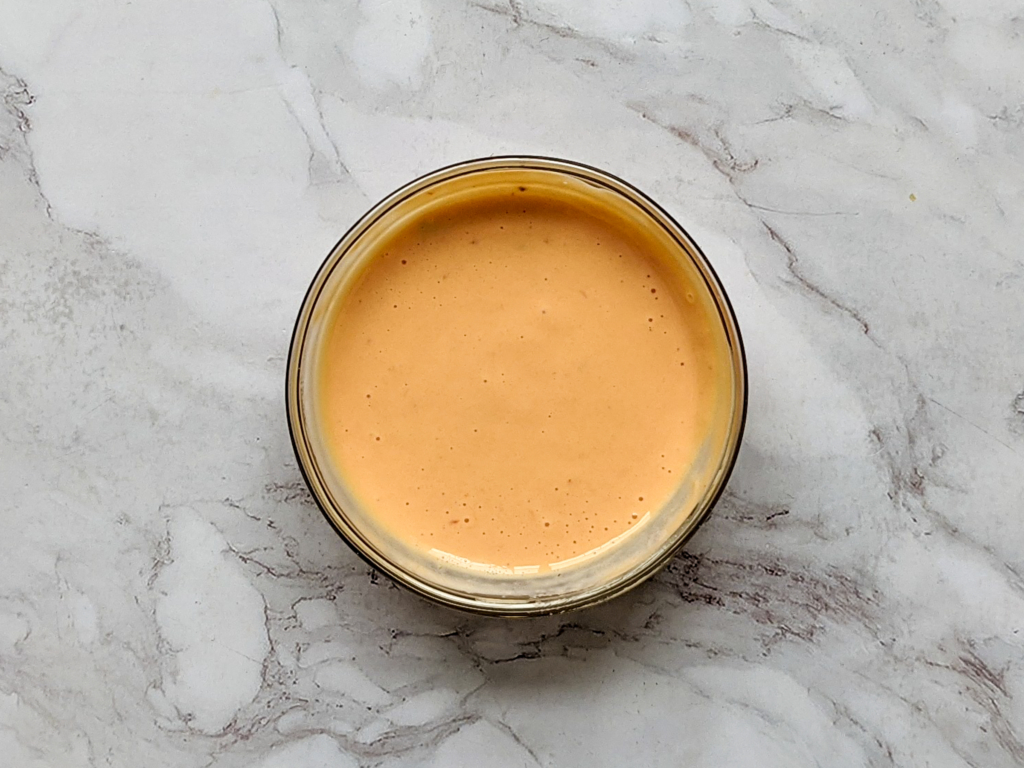 6) After the cook, remove pork chops from bag, pat pan dry, and return pork chops to pan in a single layer. Distribute corned beef slices evenly over the top of pork chops and repeat with sauerkraut.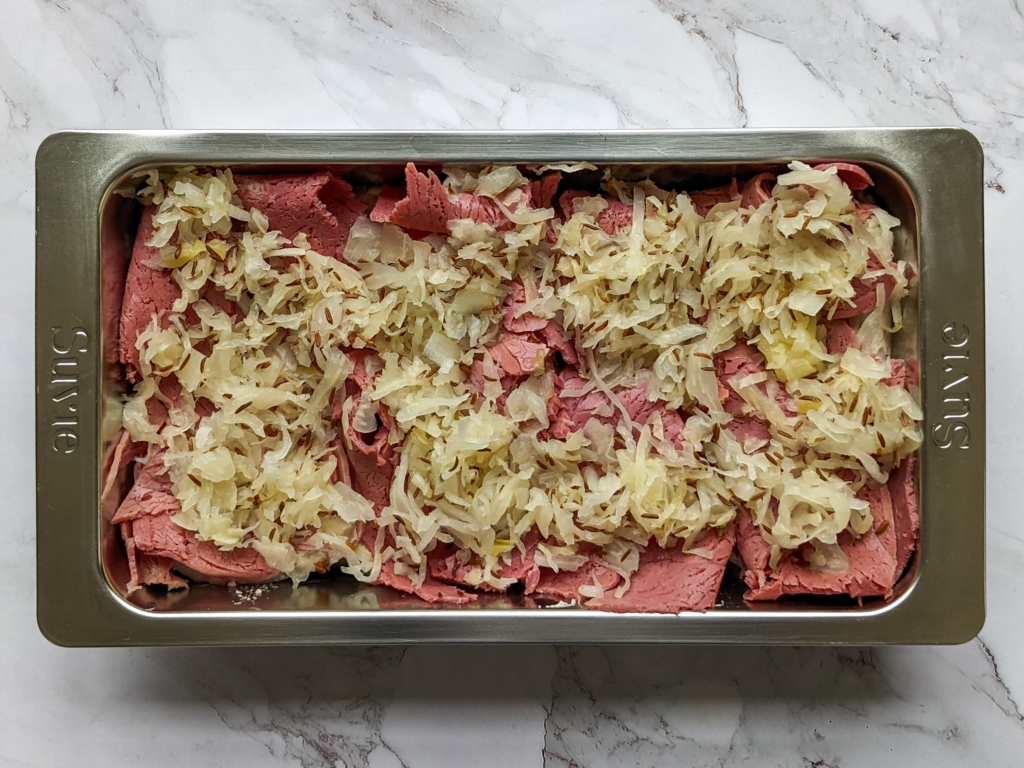 7) Lay 2 slices swiss cheese on each pork chop and load pan into upper right cooking zone. Broil green beans and pork for 7-10 minutes, until cheese is bubbling and golden brown.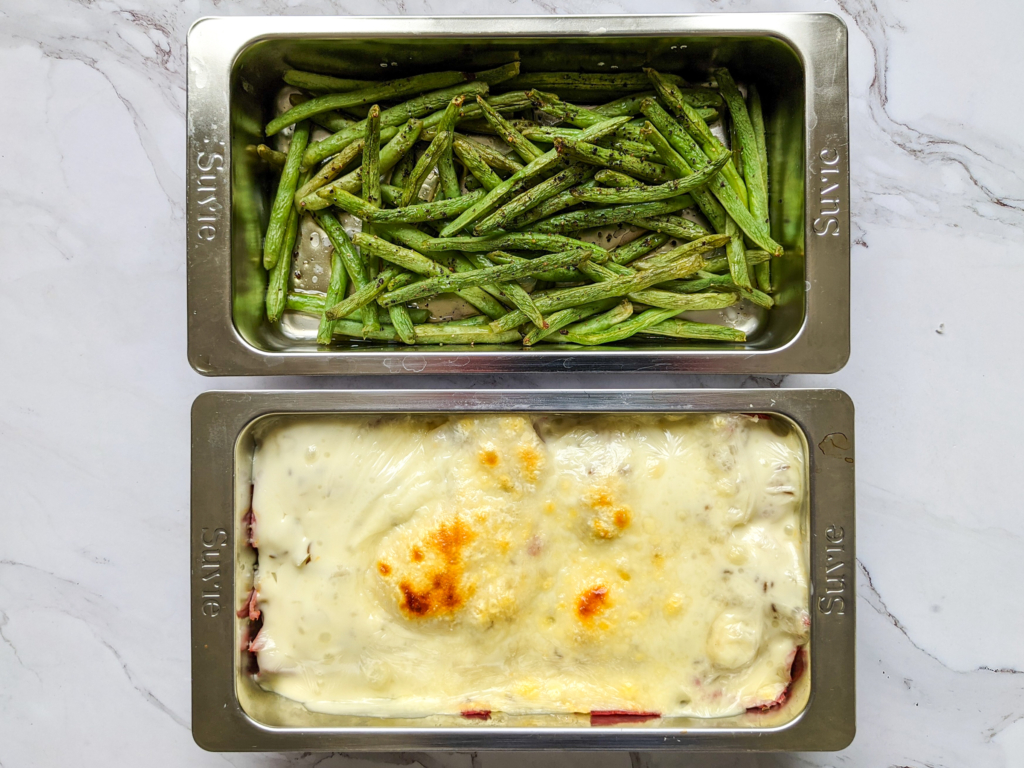 8) After broiling, divide farro and green beans between plates. Top each serving with a pork chop and drizzle with Russian dressing.
Nutrition
Nutritional Information per serving (4 servings per recipe): Calories 662, Total Fat 26g, Total Carbohydrates 47.1g, Total Sodium 850.2mg, Total Protein 58.3g